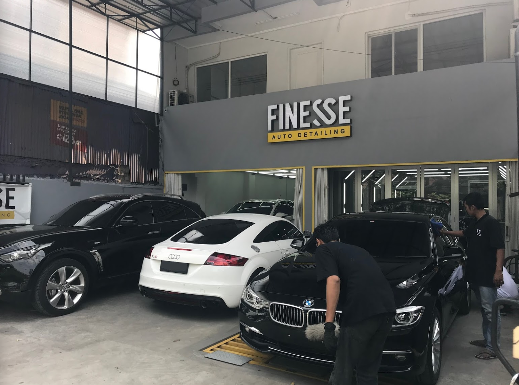 A car's cleanliness is one thing that needs to be observed, one of the things you can do to maintain it is take note of places with quality car wash in Jakarta. Of course, not all car wash are the same, there are some that would be better for some types of cars and problems, and some that are better for other types of cars and problems. Don't worry, this article will explain a few of the services that the car wash closest to you might have. Here are a few short explanations on the benefits of a car wash and a few options for car wash in Jakarta.
People also read: 5 Best Places To Repair Cars In Jakarta
Types of Car Wash
Automatic Car Wash
This type of car wash is for those that want a more practical option. Only by 'parking' your car in their automatic car washer, you can just relax and wait for your car to be finished being cleaned with their tools. Just make sure that your car is closed tight so that there are no places for water or bubbles to get inside! Even though the title says automatic, chances are, you still need to get the insides of your car manually cleaned.
Traditional Car Wash
This type of car wash is for those who just wants something regular or standard. By giving your car to the operators, you can just get the service that you need. Don't forget to ask around so that you don't choose the wrong package and service. Take time to ask your friends' opinion for the issue of price and the benefit of certain services.
Services Offered in Car Wash
There are a lot of things that are offered by car wash. The services are usually divided into interior and exterior.
Interior Services
Cleaning interior plastic parts
Removing stains on the ceiling
Cleaning stains on chairs and door trim using extractor machines
Vacuuming the carpet
Polishing interior trim
Cleaning the whole interior
Exterior Services
Regular cleaning
Getting rid of stains on glass
Removing stains on car's body
Getting rid of stains on plastic parts or chrome
Polishing plastic trim
Polishing tires
Getting rid of crusts on difficult parts such as emblem, grill, velg, and other parts that are difficult to clean
Adding paint protection sealant layer
Paint correction, getting rid of swirl/soft scratch and restoring the vehicle's color
For better cleanliness, you can ask for an extra service for coating. The function of coating is to add protection for you car against paint damage and stains. Cosmetically, the car will also look more shiny and would have better resistance from water splashes.
What's the Need Going to A Car Wash?
Like many other things, cars need to be cleaned periodically. It's not impossible that some people might want to clean their car themselves, but there are several factors that make going to a car wash a necessity especially for those living in Jakarta.
The first factor is time, which is to say that you need to go to the car wash because washing your car by yourself is quite a time-consuming task and would be better used for doing other things. Putting the car in the car wash can save you some time and energy. Time that's 'saved' can then be used to relax or add to your time for working.
The second one is the factor of attention to details and skill. Of course, if it's just cleaning easy-to-see stains, even the laymen can do it. But for things that need more attention and certain skill sets, your cars will be safer being handled by the professionals.
People also read: Where to Buy Cars in Jakarta
Car Wash In South Jakarta
Nawilis Auto Service
Aside from being a famous repair shop almost for 50 years, Nawilis also provides car wash services. Nawilis offers their car wash products with the name Nawilis Carwash & Poles. Nawilis' car wash is open in the Radio Dalam area.
Address: Jalan Radio Dalam Raya No.3A-B, RT.10/RW.1, Gandaria Utara, Kec. Kby. Baru, Kota Jakarta Selatan, Daerah Khusus Ibukota Jakarta 12140
Contact: (021) 7227330
Autoglaze
This place started as a car accessory store, then Autoglaze expanded to get into the car wash business, then to autodetailing and paint protection. Their services encompass car wash, express service, and detailing. In express service, they also do DryWash, car grooming, engine cleaning, AC cleaning, window coating, fogging, and Ozone.
They also provide engine cleaning that can help your engine to be long-lasting and not too affected by damaged plastic or rubber due to the car's temperature. For car grooming services, stains that are on the surface of your car can be cleansed. Autoglaze is also available in various other areas of Jakarta.
Address: Jl. RS Fatmawati No. 16, Belakang SPBU COCO 31-12404, RT.4/RW.4, South Cipete, Cilandak, South Jakarta City, Jakarta 12410
Contact: (021) 4618402
Car Wash In West Jakarta
Finesse Autodetailing
For those of you who are in the West Jakarta area, Finesse Autodetailing can be your choice. They have many services and also various types of discounts which you can of course hunt diligently by observing their website.
Address: Jl. Meruya Ilir Raya No.22, RT.1/RW.5, Meruya Utara, Kec. Kembangan, Kota Jakarta Barat, Daerah Khusus Ibukota Jakarta 11620
Contact:0878-7766-6699
Car Wash in East Jakarta
M-Wash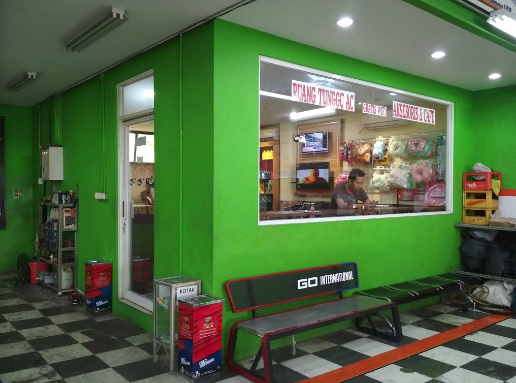 For those who are looking for a 24 hour car wash service in Jakarta, M-Wash can be your pick. Their work is always up to standards and their work is also quite fast. Their waiting room is guaranteed to accommodate those that wait for the cleaning to finish. They also have branches all over Jakarta.
Alamat: Jl. Raya Bekasi No.11, RT.5/RW.3, Ujung Menteng, Kec. Cakung, Kota Jakarta Timur, Daerah Khusus Ibukota Jakarta
Kontak:(021) 4613084
Car Wash in North Jakarta
Opti Indo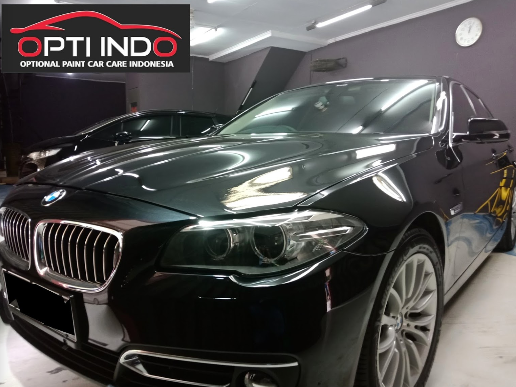 This option for car wash in Jakarta focuses on paint care. You can find Opti Indo in South Jakarta and Central Jakarta. Your cars can get the car spa package that includes decontamination of paint surface with paint cleaner. You can also get ceramic coat services which will give your cars protection with silica so that you can maintain your car's sparkliness.
Address: Jl. Danau Sunter Utara No.R 76, RT.1/RW.19, Sunter Agung, Tj. Priok, Kota Jkt Utara, Daerah Khusus Ibukota Jakarta 14350
Contact: +62817788560
Car Wash In Central Jakarta
C3 Car Care Center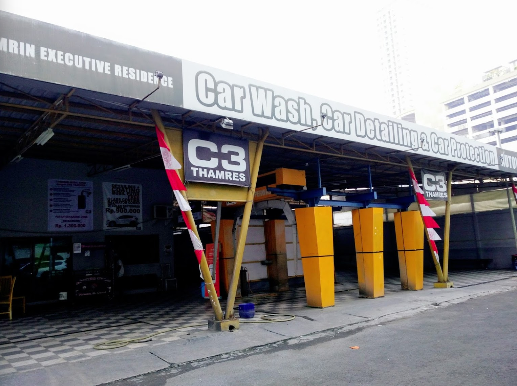 This particular recommendation is not to be underestimated as they provide some of the best options for car wash, car detailing, and car protection. They also provide comfortable places for waiting for you car's washing to be finished. C3 also opens branches in other areas in Jakarta; in North Jakarta and South Jakarta.
Address: Jl. Kebon Melati Dalam IV No.9, RT.3/RW.9, Kb. Melati, Kecamatan Tanah Abang, Kota Jakarta Pusat, Daerah Khusus Ibukota Jakarta 10230
Contact: 0819-5910-6544
Master Snow Car Wash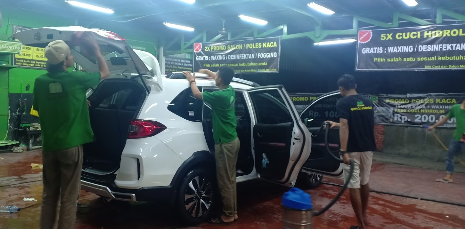 This last car wash recommendation is also on par with the previous options with its brilliant quality. One of their special services is the usage of nano ceramic. Nano ceramic is a crystallized liquid that can be applied to a car's paint for a protective and polished effect that's permanent. Master Snow is also available in other areas in around Jakarta such as East Jakarta and Bekasi.
Address: Jl. Garuda Kemayoran No.94A, RW.6, Gn. Sahari Sel., Kec. Kemayoran, Kota Jakarta Pusat, Daerah Khusus Ibukota Jakarta 11720
Contact: +622142884680
There you have it, a little bit of an introduction for those thinking of using car wash services in Jakarta. Don't forget to ask more regarding their services by contacting them directly and also to ask friends and close acquaintances for testimonials. Also, do put this article in your bookmark for future reference!
People also read: 6 Places To Buys Used Cars in Jakarta