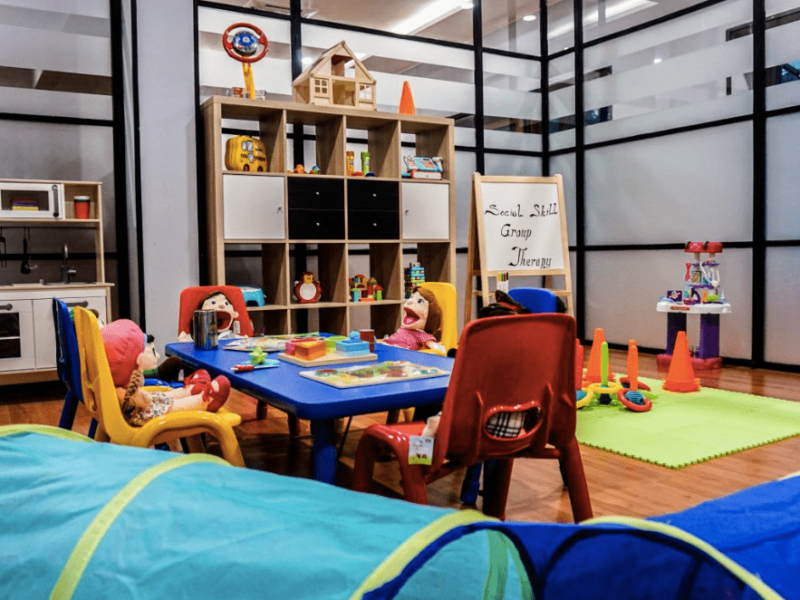 Mental health is a very important stage in our lives. Starting from our childhood to our adulthood, it will affect how we think, feel, and act. Not only is an adult's mental health important, but also the children's as well. As they are still young, they can't express how they feel as they don't know what to do. Parents can be the first ones to see if their child is behaving differently due to being emotionally challenged. It might be a tough decision for a lot of parents to seek professional help. But for the sake of the child, it is very important to seek treatment as soon as possible. If you have agreed to seek a professional, it's time to find the child therapists. In Jakarta, there are a lot of child therapy centers. So to help you, we have made a list of the best child therapists in Jakarta.
1. Jakarta Child Development Center
Jakarta Child Development Center is the first child development center based on the DIR Floortime approach. DIR is an abbreviation of Developmental, Individual-differences, & Relationship-based Floortime approach. They want to create an environment where children can have equal opportunities to develop their strengths while overcoming their weaknesses. DIR Floortime is a framework for understanding human development and how each person individually perceives the world differently. They strive to build higher levels of social, emotional, and intellectual capacities in each child through a playful engaging process. At JCDC, the doctors will help you understand and provide answers, advice, guidance, or resources for your child's mental concerns. They will first do some evaluation and tests for your child to determine the problem. They will only do therapy procedures if they deemed it necessary for the child's well-being. They are experienced in their fields, so your child is in perfect hands.
Phone Number: +62877 08778770
Social Media: Jakarta Child Development Center on Facebook, my_jcdc on Instagram
Website: http://myjcdc.com
Address: 1, Jl. Raya Klp. Dua No.5, RT.1/RW.8, Kelapa Dua, Kebon Jeruk, West Jakarta City, Jakarta 11550
Opening Hours: 09.00 – 18.00 (Monday – Saturday)
Read also : Best Mental Therapists and Counselling in Jakarta
2. Klinik Kancil Jakarta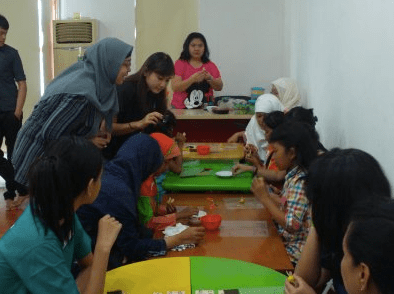 Klinik Kancil was founded in 2003 and is an institution that provides psychology services for children and adolescents. They have won the trust of many families who want to improve and optimize the growth and development of their children. Their main objective is to optimize the children's growth and development, from infancy to their teens. They provide professional staff with a great deal of experience in the field of children's psychology. They strongly believe that all children can benefit and seek assistance at their clinic at all times. They provide various psychological services for children, adolescents, and families such as teen-child psychology consultation services and family consultations. They also have child development education services with experienced psychologists. They also provide a variety of child therapy services such as hypnotherapy and play therapy. You can find this clinic near Asri Hospital in South Jakarta.
Phone Number: +6221 79190447
Website: http://kancilku.com
Address: Jl. Duren Tiga Raya No.7j, RT.11/RW.5, Duren Tiga, Kec. Pancoran, Kota Jakarta Selatan, Daerah Khusus Ibukota Jakarta 12760
Opening Hours: 08.00 – 17.00 (Monday – Friday) & 07.00 – 19.00 (Saturday)
3. Klinik Pela 9 Jakarta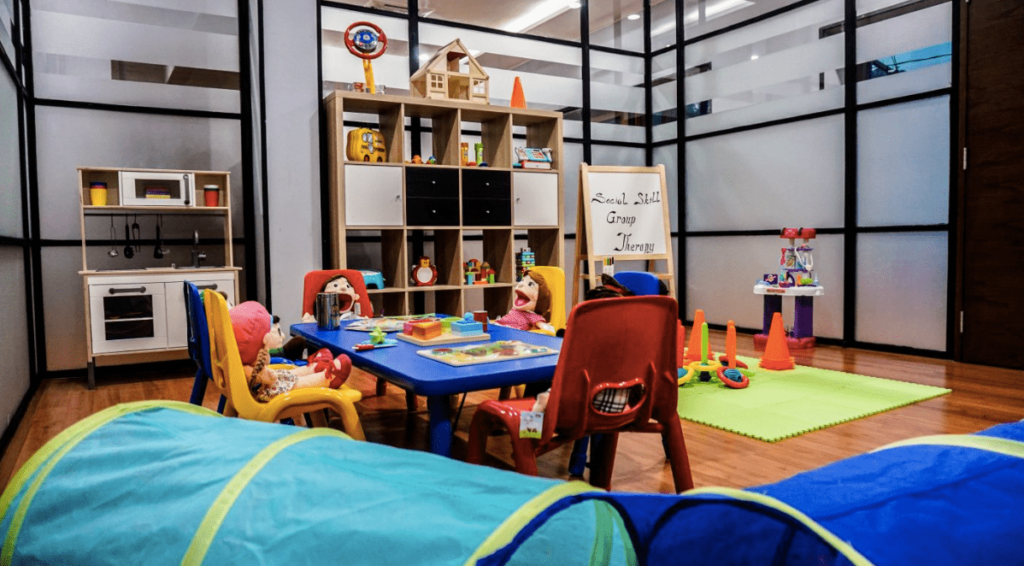 Klinik Pela 9 was established in 2000 by Dr.Iramaswaty Kamarul who is a pediatrician with a subspecialist in children's neurology. They're trying their best to provide a service that can detect, prevent, and help developmental obstacles or disorders in children. They provide a team of experienced children psychologists, psychiatrists, and pediatricians. They also provide therapy sessions for children who need it and they will be accompanied by a child psychiatrist. They have rooms such as a psychiatrist consultation room, a social skills therapy group room, and a doctor's clinic. Each room is designed according to needs by prioritizing the comfort and safety of children during their therapy. They are also equipped with various advanced therapeutic devices to support all therapies that are carried out in the clinic. You can find the clinic near Hanil Mart in South Jakarta.
Phone Number: +6221 63854307
Social Media: Klinik Pela 9 on Facebook, klinik.pela9 on Instagram
Email: informasi@klinikpela9.com
Website: http://www.klinikpela9.com
Address:
Klinik Pela 9 – Kebayoran
Jl. Kramat Pela No. 9,
Kebayoran Baru, Jakarta Selatan
Telp. (021) 7262849, 7226440, 7205132
WA 0812-9211-5133
Klinik Pela 9 – Tomang
Jl. Talaud No. 10
Cideng, Jakarta Pusat
Telp. (021) 63854307
WA 0811-8854-307
Klinik Pela 9 – Bintaro
Jl. Menteng Raya Blok FA 1/ 21
Bintaro Jaya Sektor 7
Tangerang Selatan
Telp. (021) 7486 4432, 74864603
WA 0813-1095-4794
Pela 9 Education Center – Kemang
Jl. Kemang Utara no 17A
Jakarta Selatan
Telp. (021) 22718661
WA 0813 8694 0266
Opening Hours: 08.00 – 18.00 (Monday – Saturday)
4. Smart Mind Center Consulting
Smart Mind Consulting Center is a consultation center that specializes in Mind Science. They have several branches across Indonesia such as in Jakarta and Tangerang. They provide services in the fields of psychiatry and behavioral psychiatry. They bring together experts such as psychiatrists, psychologists, and therapists to help people with their mental health problems. Their institution also consists of mental and behavioral medicine specialists and HRD researchers who aim to help the team. Here they provide consultations on mood disorders, sleep disorders, and ADHD. They also provide tests such as psychological examinations and counseling. Their main focus is to help children and teens who have mental disorders as they are the most vulnerable. They will test the child first to understand the symptoms and if a conclusion is decided, therapy will begin. You can find this consultation center in Apartemen Taman Anggrek in Jakarta.
Phone Number: +6221 5609432
Social Media: Smart Mind Center Clinic on Facebook
Website: http://konsultasipsikiater.com
Address: Apartemen Taman Anggrek Tower 2, Lantai 7, Jl. Let. Jend. S. Parman Kav. 21, RT.12/RW.1, Tj. Duren Sel., Kec. Grogol petamburan, Jakarta, Daerah Khusus Ibukota Jakarta 11470
Opening Hours: 09.00 – 17.00 (Monday – Friday) & 09.00 – 13.00 (Saturday)
5. Yayasan Baik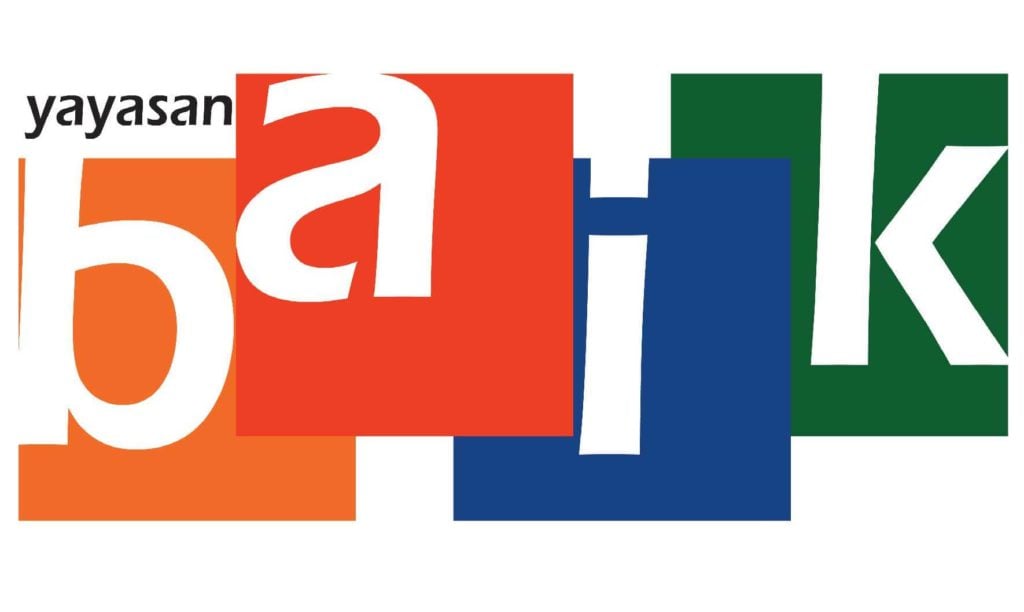 Yayasan Baik is a foundation for children's development that uses a comprehensive approach in treating children's developmental delays. They will provide a safe place to talk with experts about whatever concerns your child may be experiencing. They provide treatments for children with health and mental disorders such as language disorders, speech delays, and mental health concerns. They also provide assessment services, progress evaluations, various therapies, child psychology consultations, training for parents, and social skills, groups. You can go for a consultation here that allows you to explore opportunities to solve your problems. They believe that the most important thing in therapy is the relationship that develops between the client and the therapist. So they will definitely treat your child with the utmost care with great service. The therapy sessions will help your child understand their problems with greater insights and facilitate changes for emotional healing.
Phone Number: +62813 15172532
Social Media: Yayasan Baik on Facebook
Website: http://yayasanbaik.co.id
Address: Jl. Moh. Kahfi 1 Blok Buntu No.91, RT.9/RW.5, Jagakarsa, Kec. Jagakarsa, Kota Jakarta Selatan, Daerah Khusus Ibukota Jakarta 12550
Opening Hours: 08.00 – 05.00 (Monday – Friday)
So these are 5 of the best child therapists in Jakarta. We hope this can help you find the best therapy clinic for your child in the future.