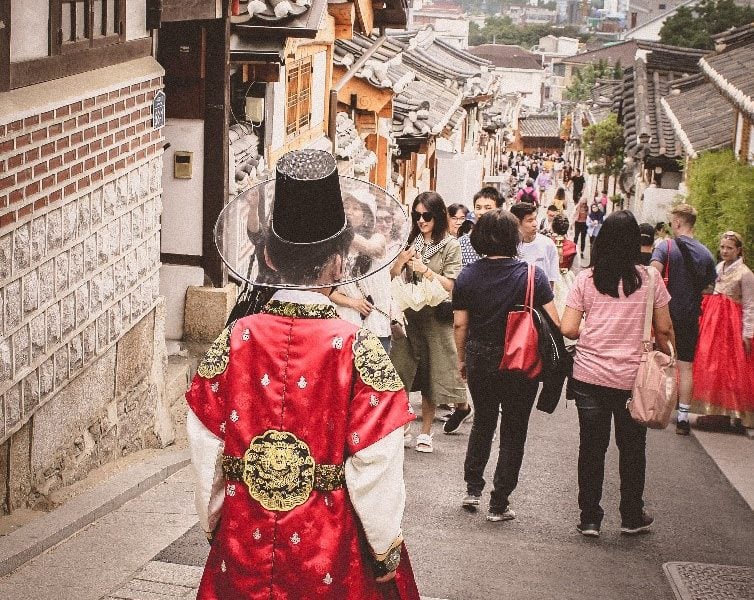 Others
Chuseok Festival: All You Need To Know
Are you Korean fans? Or want to travel to Korea? Before that, you have to know more about the culture in Korea. Well, one of them is this Chuseok. For those who often watch Korean dramas, they will know what Chuseok is, but, here we will explain in more detail about Chuseok which is predicted to be an interesting day and is one of the annual cultures in Korea.
People also read: Romantic Comedy Korean Drama to Watch
What is Chuseok?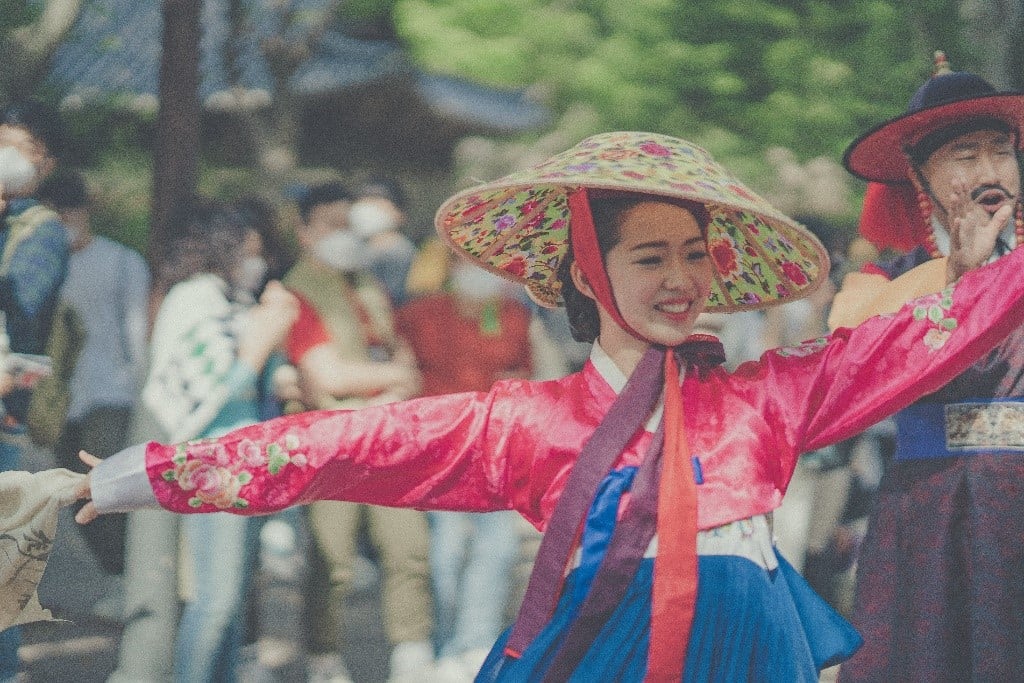 This time we will discuss a little history about Chuseok. In the past, Korean people used the word Hangawi before Chuseok. . The word "han" means big, and "gawi" means middle. Nowadays, the word Chuseok is the more common term. And the meaning of Chuseok itself is a full moon day.
Chuseok itself is an annual festival celebration in South Korea to celebrate the harvest in spring. Usually they will have a large food feast to thank you for the successful harvest in the spring.
Why is Chuseok Important?
For Koreans, Chuseok is very important because it is one of the biggest and most crucial celebrations in Korea and it is indeed one of the moments where they honor their ancestors on that celebration day.
Because Chuseok is one of the major holidays, the South Korean government has made it a national holiday. For those who live in big cities like Seoul and Incheon, they will definitely go home or return to their hometowns because this national holiday from the government is enough for them to celebrate with their families.

Ceremony at Chuseok (Charye) Celebration
One of the unique facts of Chuseok celebration is an important activity that starts the day of the celebration, namely the morning ceremony or known as charye. In the morning, all family members gather at the house and hold a memorial service to honor their former ancestors.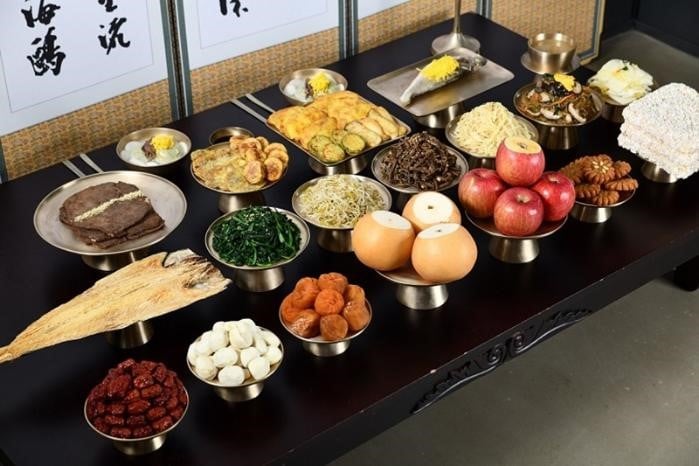 Apart from Chuseok, the charye itself is actually held twice a year. Namely at this time of Seollal and Chuseok.
Pilgrimage Tradition during Chuseok (Seongmyo)
After finishing the morning ceremony, the family usually holds a pilgrimage tradition or visits the ancestral graves. Actually, for this pilgrimage is an old tradition or also called the ancient tradition of the Korean people. But considering the very noble purpose, the pilgrimage tradition has been carried on until now.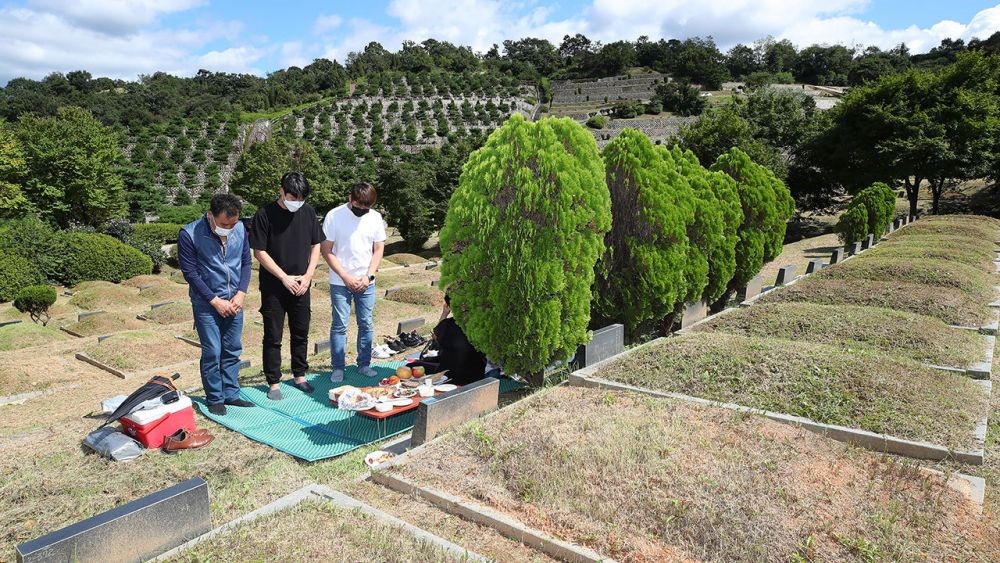 Now for a pilgrimage to this grave, they pay their respects to their ancestors by holding a simple ceremony while visiting the grave and also removing weeds (plants that grow wild around the graves) that grow around the graves of the ancestors.
Chuseok Celebration Food
On Chuseok celebrations, it's incomplete if we don't discuss the food that is available at the Korean people's table. Like Western-style Thanksgiving, Chuseok is also a day when the Korean table is full of food. Here are some traditional Korean foods that are definitely there during Chuseok celebrations:
1. Songpyeon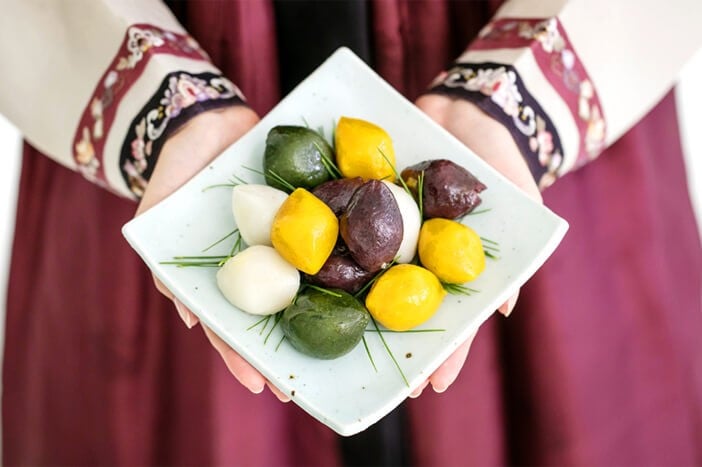 Songpyeon are mini-sized and colorful rice cakes from Korea. This rice cake has several different fillings such as red peanut butter, sesame seeds and honey, to melted chocolate.
Usually Koreans make these Songpyeon cakes ahead of Chuseok and will distribute these cakes to neighbors when the Chuseok celebration day starts. It is very similar to the tradition of exchanging cakes for the Indonesian version during Eid.
2. Jeon

The next specialty food is Jeon. Jeon (left) is a Korean-style pancake that has a savory taste and is usually eaten as an appetizer or a snack.
Made from flour, Jeon can be filled with seafood or vegetables too.
3. Kimchi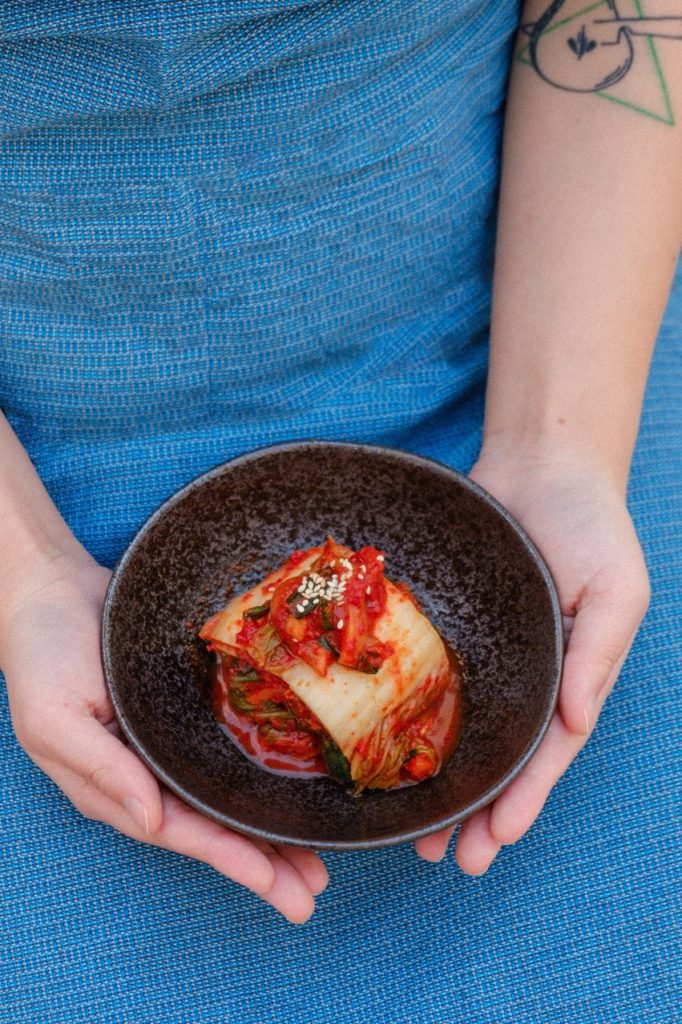 The food that is not less prestigious than the others is Kimchi. For all Korean drama lovers, they must already know this one food. According to Korean people, their dish is incomplete without kimchi.
To be clear, Kimchi is a vegetable that is fermented and given a spicy spice to enrich the mouth of the connoisseur.
Because of its popularity, Kimchi has become one of the foods described as representative of Korean people.
Chuseok Celebration Costume
This is trivial but no less important than other unique facts of Chuseok celebration, namely the problem of costumes. In big and sacred celebrations like Chuseok, Korean people also have distinctive clothes that must be worn.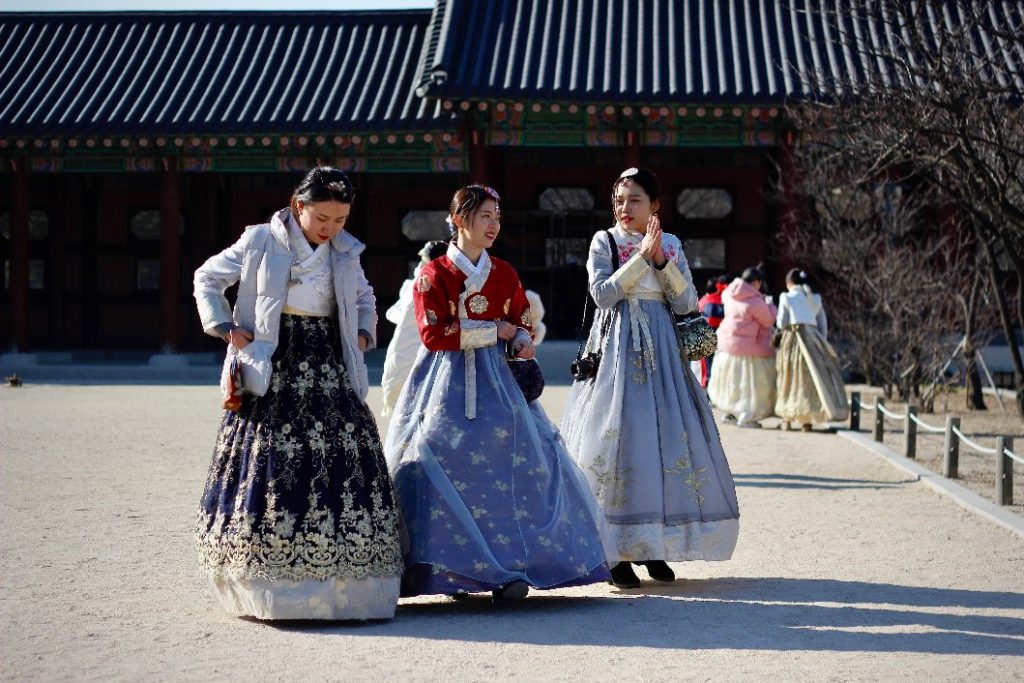 Named Hanbok, this costume is one of the clothes that is always worn for formal, semi-formal, and traditional festivals.
The Hanbok itself is generally bright colors, because Korean people believe that bright colors have their own meaning.
Games and Entertainment During Chuseok
This Chuseok celebration is also one of the most lively and interesting celebrations. Therefore, people in Korea also intersect various interesting activities such as the following traditional games:
1. Samulnori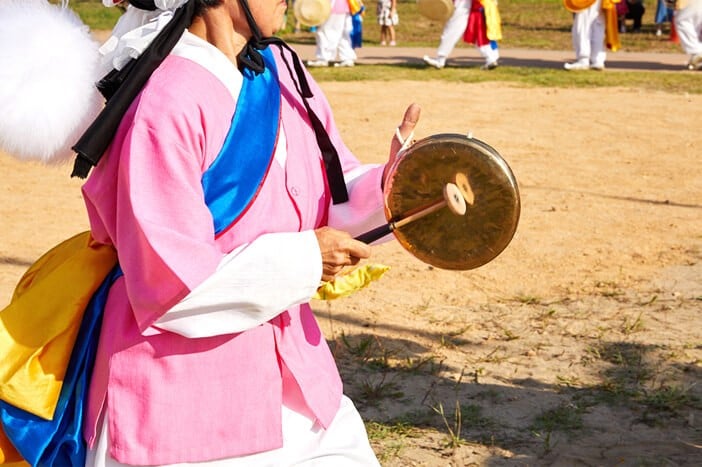 Samulnori is a traditional Korean-style percussion instrument. Combining musical instruments such as small drums, small gongs, large drums, and also large gongs.
Very interesting, huh?
2. Talchum
The next entertainment is Talchum, which is a typical Korean mask dance. In this Talchum, the dancers wear Hanbok. Then, they also wear masks with different images and different characters for each dancer. Very unique, huh?
3. Ganggangsullae
Ganggangsullae (pictured right) is a type of traditional dance originating from South Korea.
This dance is also popular as the circular dance because the formation of this dance is circular holding each other and singing together.

4. Ssireum
This last one is one of the most booming activities too. Ssireum is a traditional Korean style wrestling. (left image)
Looks fun, doesn't it?
So that's a collection of some unique facts about Chuseok celebration which is predicted as the important day of Korea or the Korean version of Thanksgiving. In your opinion, which is the most unique of these facts?
People also read: Budget-Friendly Korean Restaurants in Jakarta
Do you like trying Korean dishes? Maybe you are suitable for living in an area with many Korean restaurants in Jakarta. Flokq has several housing options for you to check out like Senopati.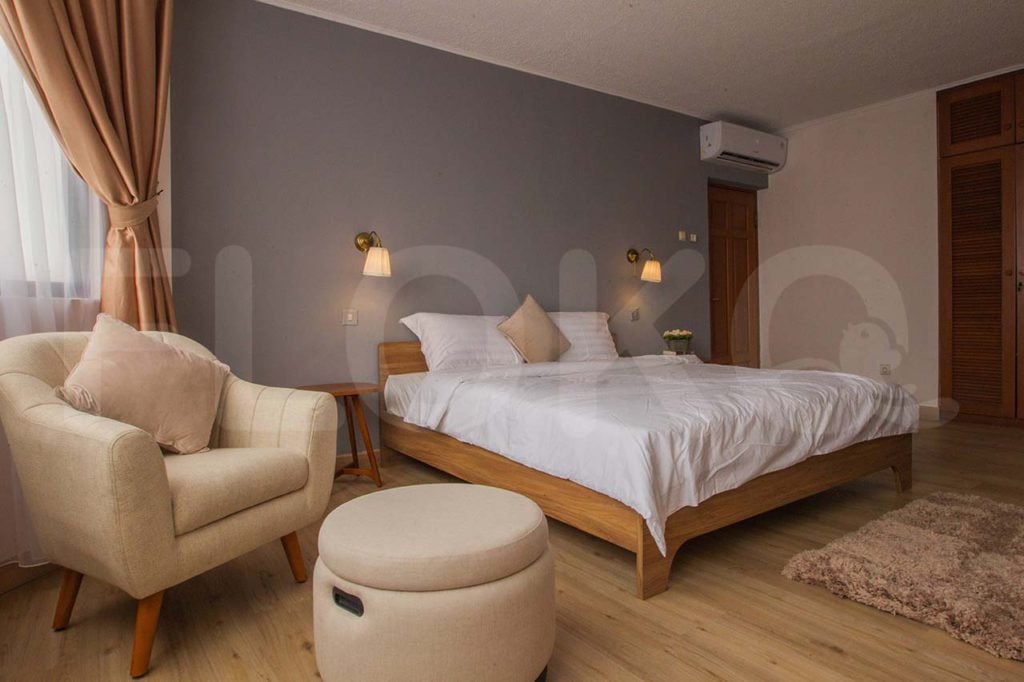 Want to know more? Contact the Flokq team at +62 813-1490-5690 or click the button below!
CLICK HERE TO BOOK AN APARTMENT IN SENOPATI