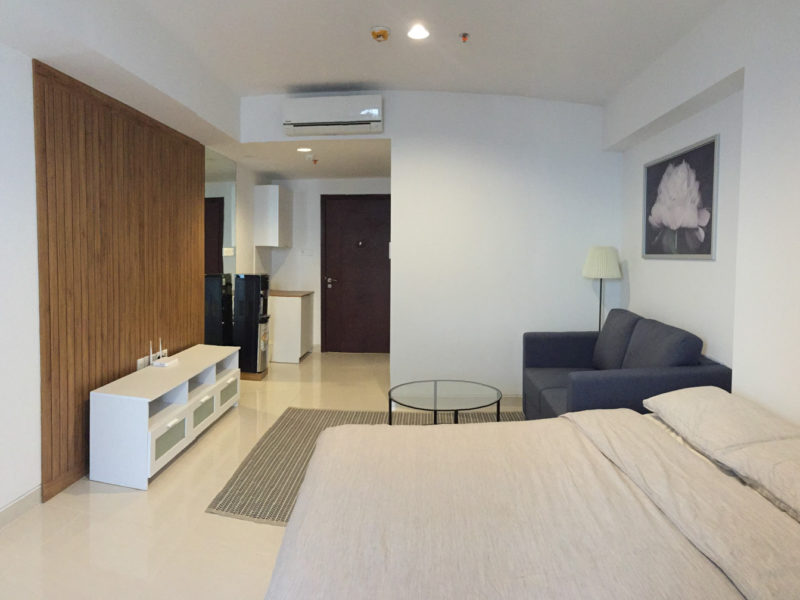 West Jakarta is one of the five administrative cities that make up Jakarta. At the 2018 census, it had a population of 2,486,074. West Jakarta is divided into 8 sub-districts, such as Cengkareng, Grogol Petamburan, Tambora, Taman Sari, Palmerah, Kalideres, Kebon Jeruk, and Kembangan. Apart from South Jakarta, West Jakarta is now planned to become Jakarta's new business district. West Jakarta is now designed to be a new business district in Jakarta, especially in the Kembangan area. There are shopping centers, entertainment centers, office buildings, hospitals, and quality schools, making it a strategic area. This area is passed by the Outer Ring Road Jakarta circuit (Jakarta Outer Ring Road).
West Jakarta is not only famous for its Dutch buildings, Chinatowns, churches, and mosques from the Dutch colonial era. Now, West Jakarta is one of the business areas in the Jakarta area apart from South Jakarta. West Jakarta also has many universities or schools, you can also see many national schools or universities from BPK Penabur, SMA NEGERI 2, IPEKA, Sekolah Kemurnian, Abdi Siswa, Bukit Sion, Dian Harapan, Al Azhar, Mercubuana University, Trisakti University, Universitas Tarumanegara, Bina Nusantara University, Podomoro University, etc.
If you are looking for a co-living space in West Jakarta, this administrative city has several options that you can choose from. Check this out!
People also read Why Co-Living is Affordable
and How Coliving Can Make Your Life Awesome
1. CoLiving The Crest West Vista by CoHive
CoLiving The Crest West Vista is one of the upscale residences in West Jakarta. This CoLiving Space will give you a premium class coLiving experience that you can try. You will get the opportunity to mingle and meet like-minded entrepreneurs, attend many internal events, and enjoy affordable facilities.
Coliving Space by CoHive at The Crest West Vista is close to several strategic areas, such as Soekarno-Hatta International Airport, Puri Indah business center, Pantai Indah Kapuk, Tangerang, and can be accessed via the West Outer Ring Road toll. However, for those who want to experience working in West Vista, it cannot be felt by everyone. This is because West Vista CoHive only provides coworking space for coliving residents. So it is not open to the public. CoLiving The Crest West Vista also offers premium class facilities to accompany your daily activities with a large swimming pool, indoor gym, BBQ Rooftop, and a multipurpose area to hold your get-together events.
Address: Jl. Lkr. Luar Barat No.8, RT.9/RW.6, Duri Kosambi, Kecamatan Cengkareng, Kota Jakarta Barat, Daerah Khusus Ibukota Jakarta 11750
Phone Number: (021) 50820840
Website: https://cohive.space/coliving
Facilities:
Fully Furnished
Laundry
Weekly Cleaning
Gym
Coworking space
Swimming pool
BBQ rooftop area
Pantry
Lounge
Internet
Parking
2. Flokq Coliving Jakarta @ Mediterania Garden
Royal Mediterania is a premium apartment that offers you complete facilities. Located in the Superblock City of Podomoro, West Jakarta. Royal Mediterania has a strategic location right in front of the S. Parman highway and very close to the Jakarta Inner Ring Road, with many public facilities such as universities and the city center, you can go to Central Park Mall, Neo SOHO Mall, Taman Anggrek Mall, Universitas Tarumanagara and Krida Wacana Christian University are only walking distance. So, if you live in Royal Mediterania, you are living near the top malls and universities in Jakarta.
If you want to go shopping, don't worry, because Royal Mediterania Garden is located just a few steps from West Jakarta's main shopping centers, namely Central Park Mall, Neo SOHO Mall, and Taman Anggrek Mall to fulfill your shopping desires.
Address: Podomoro city central park, RT.15/RW.5, Tj. Duren Sel., Kec. Grogol petamburan, Kota Jakarta Barat, Daerah Khusus Ibukota Jakarta 11470
Phone Number: +62813-1490-5690 (WhatsApp)
Website: https://www.flokq.com/jakarta-homes
Facilities:
Fully furnished
24 hour security
Basement parking
Personal Access Card
Swimming pool
Fitness center
Basketball court
People also read Co-Living Guide in Jakarta: Physical Distancing with Roommates
3. Flokq Coliving @ Menara Kebon Jeruk
For those of you who are looking for housing in the Kebon Jeruk area, the Menara Kebon Jeruk CoLiving by Flokq Apartment might be your consideration. This apartment has a minimalist concept aimed at the middle class, such as young families, workers, and students, who need comfortable housing at an affordable price. Also, the Menara Kebon Jeruk Apartment is built in the middle of a rapidly growing residential and office area, so it is not difficult to find various public facilities and supporting facilities to facilitate all your activities. The types of rooms offered in this apartment are Studio type and 2 Bedroom type which have an area of 30, 32, 33, and 50 square meters.
If you feel bored on weekends, you can visit Taman Anggrek Mall for Ice Skating or shop at the Central Park shopping center which is located not far from this apartment! This apartment is perfect for you, a student, or worker because it is affordable and close to educational institutions and offices. The location of this apartment is strategic because it is close to the Jakarta – Merak Toll Road which is connected to Prof. Toll Road. Dr. Sedyatmo to the airport. Menara Kebon Jeruk is a possible choice!
Address: Jl. Arjuna Utara No.17, RT.1/RW.2, Duri Kepa, Kec. Kb. Jeruk, Kota Jakarta Barat, Daerah Khusus Ibukota Jakarta 11510
Phone Number: +62813-1490-5690 (WhatsApp)
Website: https://www.flokq.com/jakarta-homes
Facilities:
Fully Furnished
Balcony
Swimming pool
Large parking area
ATM center
Laundry service
Café
Mini Market
24-hour security at the apartment gate and lobby
That's it! Recommendations of best co-living spaces that you can find in West Jakarta. Make sure that the facilities that those coliving spaces offer to fit your needs and your budget as well. We hope this article will help you. Don't forget to check other recommendations of coliving spaces in other parts of Jakarta as well as other informative tips, life hacks, and interesting info that you can find in this blog. You can share this article if you know other people who are looking for a perfect coliving to stay!