Condo hotels, condominium hotels, or condotels, are a type of accommodation that can be commonly found anywhere, even in Bali. Condominiums are often confused with apartments and hotels. Even though they can be similar, what is different about condominiums from apartments is their ownership. Condominiums are often owned as personal property (can be a person or a small family business) rather than big property agencies or corporations. But that line has been more blurred these days because there are 'condotels' owned by big well-known property or lodging companies.
These small definitions don't really matter in the end as long as you have a good stay. One important tidbit, however, is that condominiums or condotels are associated with more luxurious and long stay lodging options (not always the case, but you've probably guessed that by now). They are also divided into serviced (meaning that they have things like room service for the residents) and non serviced (sometimes fully furnished, without things like room service). So you can expect great facilities with understandable prices when booking these hotels for a monthly (or more) getaway. With that, let's check out the 6 best condotels in Bali for a leisurely long stay! This also includes some hotels with great long-term stay deals, so stay tuned!
Read also: 10 Hotels & Resorts with Stunning Private Beach in Bali
1. S'cape Condotel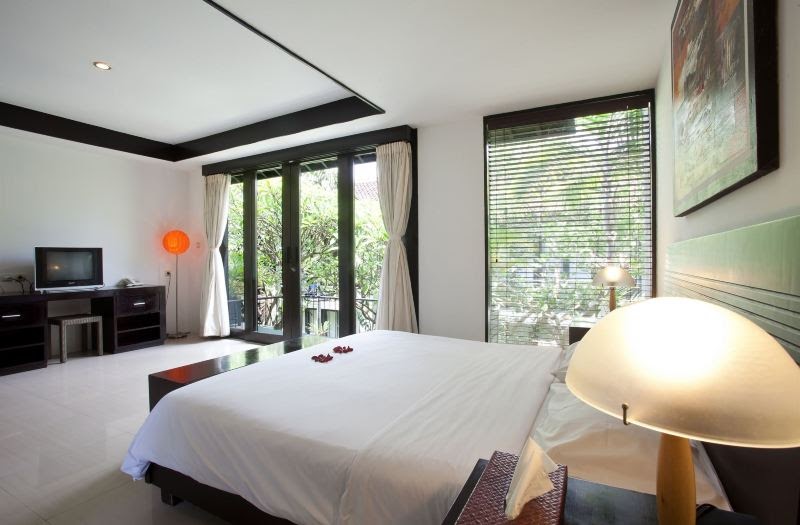 Located in Sanur, S'cape Condotel in Bali will offer you a marvelous retreat at the edge of the beautiful beach area. They offer a private two-story house for you to stay in with only 15 other houses around. That's right, houses. This place is perfect for your long-term vacation home. The rooms are very spacious, and also provide bountiful entertainment options from TV, library with books, DVD player with CDs available, and Wi-Fi. When it comes to facilities, they have a sun deck, a 22m tropical pool, and a kitchen among many others. Outside, you can find an ATM, a few coffee shops, a spa, and a beach reachable by walking around 20 minutes.
They are catered towards long-term guests but are also open for people who just want to stay for 1-3 nights. Their price starts at 750k per night.
Address: Jl. Danau Tamblingan No.80, Sanur, Kec. Denpasar Sel., Kota Denpasar, Bali 80228
Contact: +62 361281490
2. Sunset Residence Condotel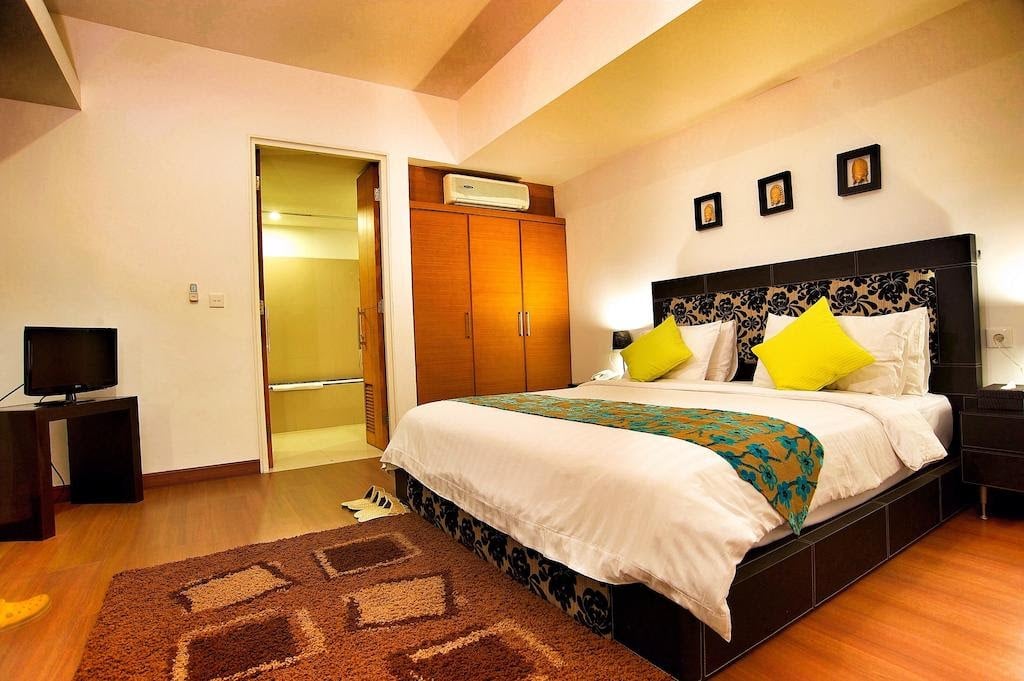 To find one of the best options when it comes to condotels in Bali, let's head to Sunset Road. Ah yes, this well-known tourist area has its fair share of great accommodations, both simple and simply lavish. Sunset Residence Condotel is one of the more understandably priced ones. Firstly, they offer serviced apartments so you don't have to worry about not having any room service. They also have a wide range of options for a long-term or short-term stay for you, your family, or even a business associate. Their facilities include a restaurant, a dining option, a grocery service, laundry & dry service, an airport shuttle, car rental, and a swimming pool.
When it comes to prices, their studios can range from 300k-600k IDR per night depending on promos and seasons. While their penthouses can range between 1000k-1300k IDR per night. They also have other options in the middle with 2 bedrooms and three bedrooms options with prices right between 650k-1200k IDR.
Address: Jl. Dewi Sri No.11, Legian, Kuta, Kabupaten Badung, Bali 80361
Contact: +62 361 758574
3. Gita Maha Hotel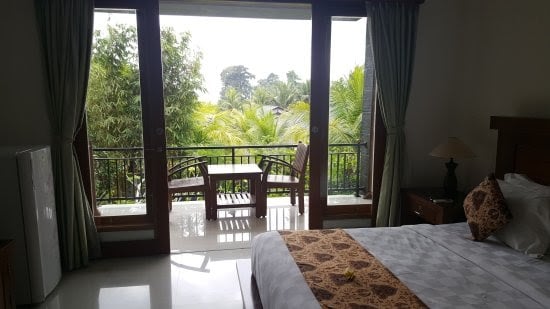 Located in the heart of Ubud, Gita Maha hotel is your perfect long-term condotel experience in Bali. They have up to 12 exclusive suite bedrooms with a view of either the swimming pool, the garden, or the second-floor view of Ubud's rice paddies and village areas. Facilities include.
12 suite bedrooms with 6 for each floor with a public swimming pool, and a front in the form of either a balcony, a garden, and a swimming pool. Their rooms are equipped with Wi-Fi, and they have a restaurant, bicycle service, on-call spa, tour or transportation desk, Ubud Shuttle, car, and motorcycle rental, and more. They also serve breakfast every day. Currently, price starts at 7830k IDR per night.
Address: Jl. Sri Wedari, Ubud, Kecamatan Ubud, Kabupaten Gianyar, Bali 80571
Contact: +62 851-0082-7383
4. The Aveda Boutique Hotel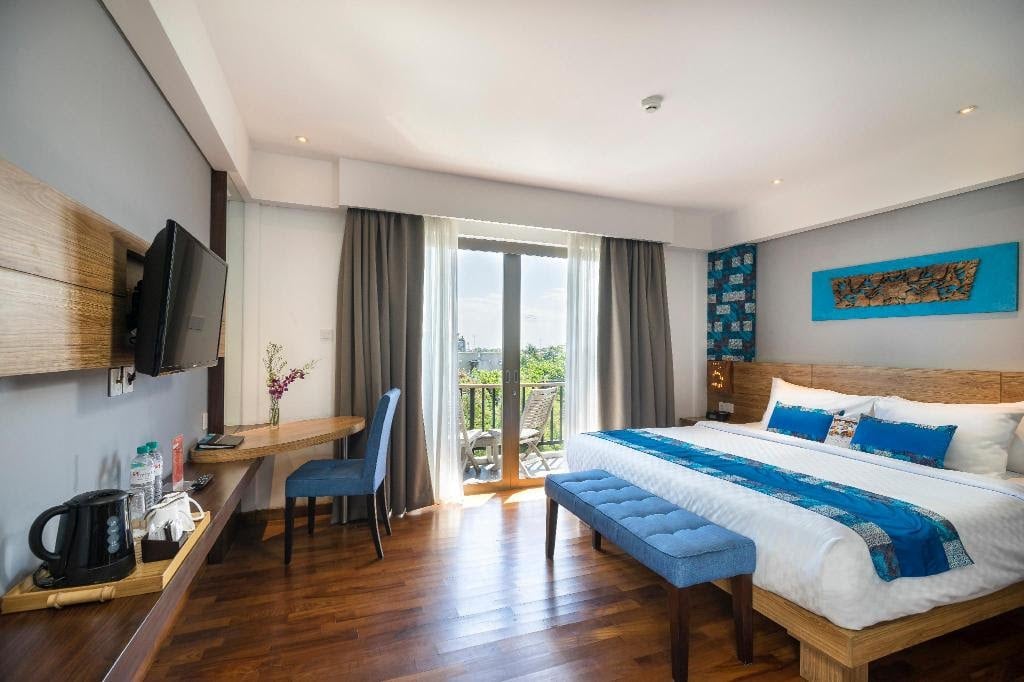 While not necessarily a condotel in Bali, Aveda also offers a long-term stay experience currently with their long stay package. Their package consists of two rooms: a 30-day deluxe room experience for 6670k IDR with breakfast or a 30-day deluxe room experience for 5670k IDR. Their facilities include breakfast (if you bought one), a hotel gym, a spa, Shuttle to Seminyak, and housekeeping service twice a week. There is also a public pool and an airport shuttle as part of their facilities.
Outside of the hotel, you can find a nice view of rice paddies. There is also an atm, a supermarket, convenience stores/minimarkets, themed restaurants such as Shabu-Shabu and Hamburger if you'd like to explore the surroundings.
Address: Jalan Petitenget No.168 Kerobokan Kelod, Seminyak, Kec. Kuta Utara, Kabupaten Badung, Bali 80361
Contact: +62 361 8499688
5. Klapa Resort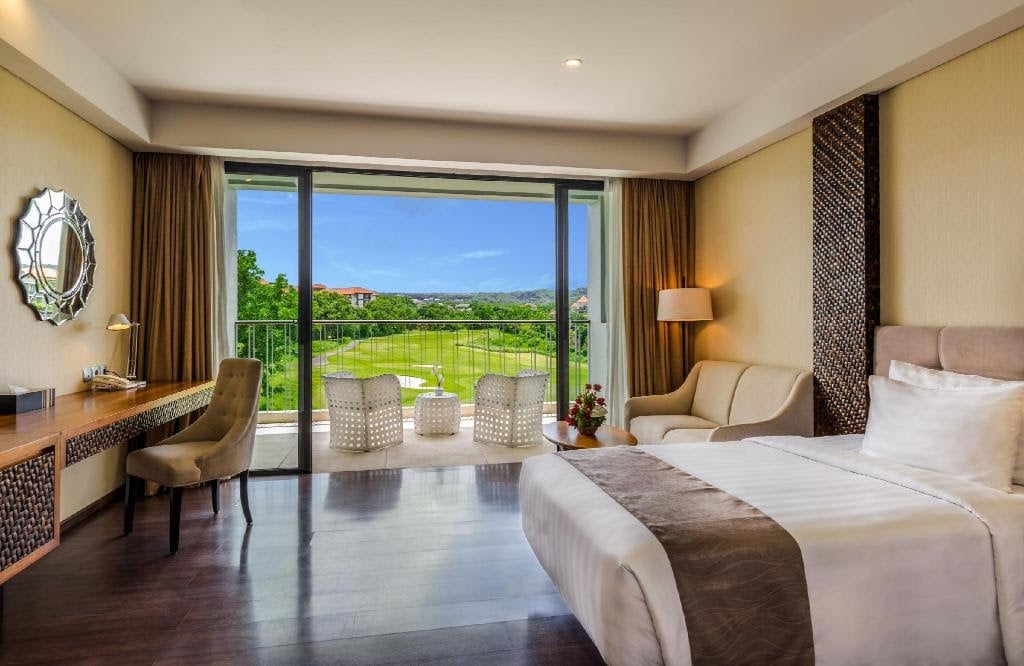 Another Hotel with a great long stay promotion, Klapa resort also offers a residential package currently. For 13000k IDR you'll get to experience staying at a 5-star hotel for 30 days and 29 nights with facilities such as an airport pickup, free Wi-Fi, and direct access to Dreamland Beach in Uluwatu. You will also get free access to their rooftop bar, spas, restaurants, and gym. Nearby the hotel you can also enjoy a scenic golfing experience at New Kuta Golf. They also have fun activities in store, such as Yoga, BBQ night, and bike rental to bike around the Uluwatu area.
Address: New Kuta Beach I, Jl. Raya Uluwatu, Pecatu, Kec. Kuta Sel., Kabupaten Badung, Bali 80364
Contact: +62 361 8484567
6. Taman Sari Gangga (upcoming)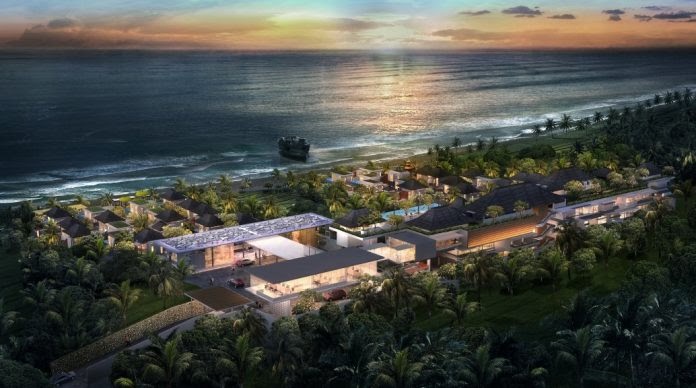 Located in the secluded area of Tabanan, Taman Sari Gangga is your perfect exclusive Bali condotel getaway. They have a 24/7 restaurant and offer many activities for the surrounding area such as ATV riding, visiting temples, walking in Butterfly parks, and more. Notable places that you must visit include Yeh Gangga Beach and beach club, Pura Luhur Batu Bolong, Warung Tulus Lobster, and Cliffhanger Restaurant. This property is currently still being made, but thanks to this post you might be able to get a firsthand early review! 
Address: Sudimara, Tabanan, Tabanan Regency, Bali
Contact: +62 21 29037744
Read also: Top 8 Bali Family Friendly Hotels & Resorts with Exciting Kids Club!
And that is that! We hope you like our short article about 6 possible condotel options in Bali! We have also included hotels with promos or services similar to condotels for your convenience. Be sure to read our other posts to know more about lifestyle and living in Bali.
---
Want to find a rental option for your vacation in Bali? Flokq has several rental options in Bali at an affordable price. Head to Flokq or click the button below to find out more.
CLICK HERE TO FIND RENTAL OPTIONS IN BALI