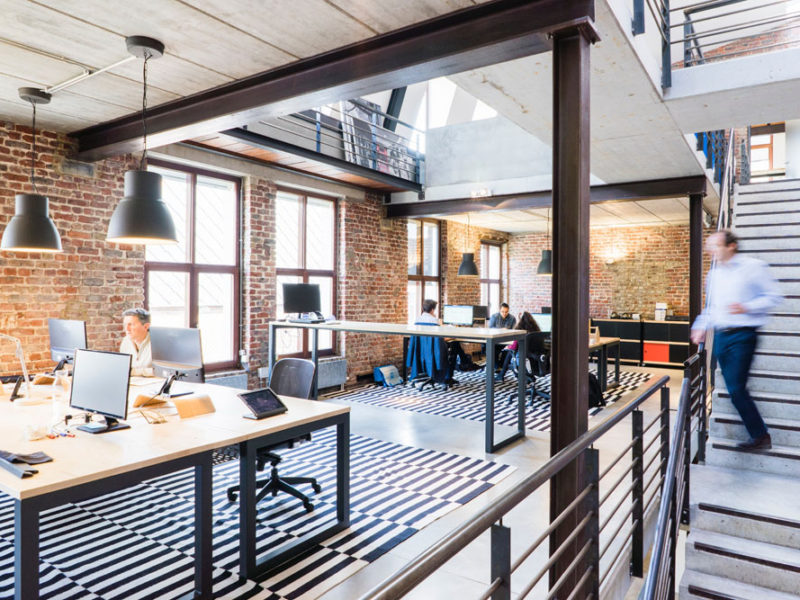 Nowadays, coworking spaces are scattered in many areas of Jabodetabek, ensuring a spot for anyone that seeks it. In the midst of those areas is Depok. Depok is one of the areas that is located just near enough to Jakarta. It can offer you a lot more than you would think from a first glance. Being an area where most of its residents are students from the universities nearby (Universitas Indonesia, Poliklinik Negeri Jakarta, Universitas Pancasila, Universitas Gunadharma, and counting), Depok is a good place for you to take your business due to the friendly environment. However, there are also many options for leisure time and residences. So, you can also get the benefit of working close to your home.
Coworking Spaces in Jakarta for Your Start-up Needs
24-Hours Eateries: Cure The Cravings in Depok
It's a good idea to find a co-working space to work in Depok- close enough to other business districts like TB Simatupang but also providing some distance from the all-too-busy streets. If that sounds like a good place for you and your business, here are some best coworking spaces in Depok for you to choose from.
1. Code Margonda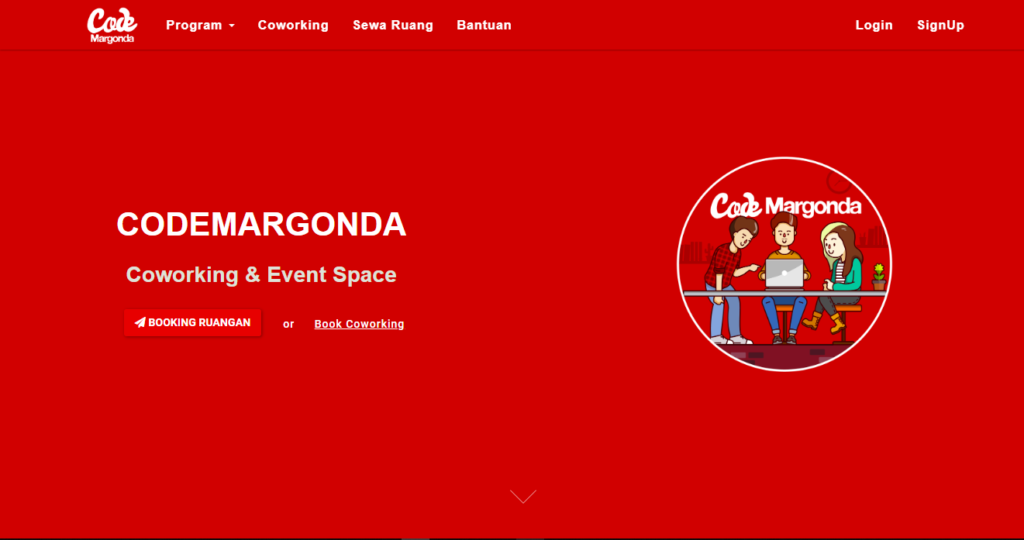 Code Margonda is located on the second floor of Depok Town Square (or Detos for some locals), one of Margonda's most popular malls. The company itself provides programs like camps and communities for web developers, coders, and programmers to learn and improve on their work. However, they also provide coworking space renting for anyone who would like to. It is known to be the most popular coworking space in Depok.
You can even rent directly on their webpage to confirm the space that can suit your needs. All within reasonable pricing. For every room that you book, you are provided with an in-focus, a whiteboard, and free wi-fi. The quality of this working space is not at all questioned, as it has been reviewed and featured in many prestigious media outlets like Kompas.com, Net TV, and Liputan 6.
Depok Town Square is a mall that can give you a variety of services. There are many beauty and fashion shops around, but there are also services for cellphones, computers, and laptops that are just in your reach. With coffee shops, a book store, ATM Machines, and restaurants, you can have everything you would need and search in a workplace provided for you.
Other than that, Margonda itself is probably Depok's most popular place locals to get their needs. Other than Detos, you can find other shopping malls like MargoCity or Depok Mall if you want a little bit of refreshing time. Renting a co-working space in Code Margonda would be a good place for you because you have the certainty of having your immediate needs for employees or working utilities provided right away.
Prices:
Coworking space: Rp 50,000.00/day
Community room: Rp 250,000.00/hour
Website: https://codemargonda.com/
Address: Depok Town Square, paling atas (Lantai 2, Level Mezanin) Area Foodcourt, Jl. Margonda Raya No.1, Kemiri Muka, Kecamatan Beji, Kota Depok, Jawa Barat 16424
Phone: (+6221) 22711457
Opening hours:
10.00 AM – 09.00 PM (Monday – Friday)
10.00 PM – 06.00 PM (Saturday and Sunday)
Social Media: @CodeMargonda on Instagram
2. IoT Workspace Depok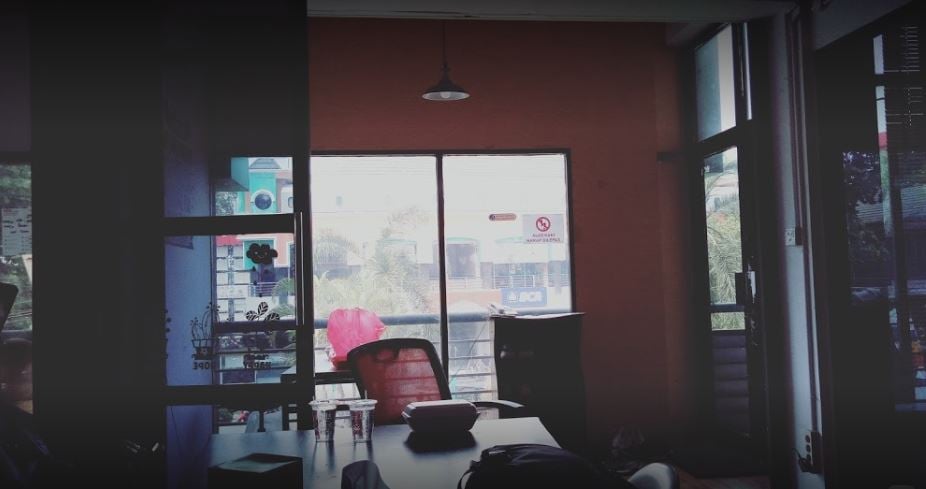 The perks of having many universities around Depok is that you can have many functional places in strategic places of the area. You can find this coworking space in near Universitas Indonesia, Depok. That means that the area is well-known, ensuring easy access for public transportations or online taxis for you to find. You will also find many food vendors and other facilities outside of the coworking space to keep you company on your busy days.
This workspace provides you a selection of rooms that would support your requirements regarding the size of the room or quota for participants. To book the room, you can easily come to the coworking space and place your booking arrangement there. However, if you're looking to check availability or facilities, you can give them a little phone call.
Prices:
Membership: Starting from Rp100,000.00/month
Address: Jl. Akses UI No.26, Tugu, Kec. Cimanggis, Kota Depok, Jawa Barat 16451
Phone: (+6221) 8322711457
Opening hours:
10.00 AM – 07.00 PM (Monday –Saturday)
Sunday Closed
3. Digital Innovation Lounge Depok
DiLo provides you a space less crowded than Margonda, so you have the option of a more relaxed environment. Digital Innovation Lounge defines itself as a creative camp developed by Telkom as a center of interaction between digital enthusiasts and the digital industry, specifically for residents in the Depok area.
DiLo is constantly looking for beginner to advanced digitalpreneurs that are ready to enter the industry. They also offer a creative camp, where the digital creative community will be given an understanding of the direction that must be taken to enter the digital creative industry, including the direction of the industrial sector that has for them to embark on. DiLo was built in Depok in partnership with a number of programming communities in Depok. So, you should be certain that they know very well the quality that they are providing.
If this looks like something that you have passion for, DiLo is a good place for you to rent your own co-working space. They offer a number of facilities that you can enjoy along with the co-working space. For instance, a meeting room, classrooms that can be used for workshops and training, lounges that you can use for gathering or launching events, and no less than high-speed internet to support your digital business. You can also use DiLo as a virtual office if that's more your speed.
Prices:
Membership: Starting from Rp100,000.00/month
Website: https://dilo.id/depok/
Address: Jl. Ridwan Rais No.65, Beji Tim., Kecamatan Beji, Kota Depok, Jawa Barat 16422
Phone: (+6221) 77801655
Opening hours:
08.00 AM – 08.00 PM (Monday – Friday)
12.00 PM – 08.00 PM (Saturday and Sunday)
Social Media: @dilodepok on Instagram
So there that is all the best coworking spaces in Depok! With some motivation, hard work, and the choices of places you can easily rent in Depok, you can have the opportunity to run your own business anywhere, with everything you have now. These places will definitely help you to reach the success of your dreams.