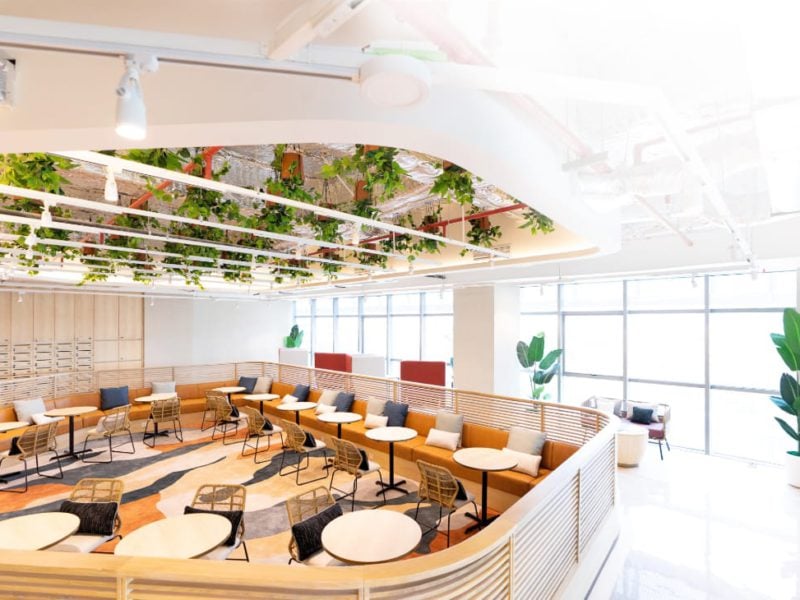 Nowadays, working in an office can be a bit boring, especially for millennials. A lot of entrepreneurs and startups provide their workers with a working situation where they can work while feeling homey and comfortable. With this kind of demand, there are coworking spaces that give so much ease, comforts, enjoyment, and also allow people to connect with others from a different company in the same space.
They can get fully-mode focus with the facilities provided such as kitchen, coffees, open-space tables, etc. Coworking space also gives some benefits for the members to join their monthly or weekly events, seminars, and gathering where you can get along with others and feel belonged in the community. For start-up companies, using coworking spaces as their office is surely beneficial in terms of finance. It is way cheaper compared to leasing an office building. Another good thing about coworking space is that you can connect with any media, fellow business owners, government, and institutions through the available communities. It is a good way for start-ups and small businesses to expand networking.
The growth of coworking spaces can be seen through various brands of coworking spaces such as CO-HIVE, GO WORK, WeWork, etc. Tangerang, with its current development of economics, also offers a wide array of coworking spaces that you can try if you reside or visit this area. Either you are students who want to study along with friends, individuals who are looking for a good place to focus on working, or even a business owner, here we recommend some nice coworking spaces in South Tangerang and Tangerang that you can try.
1. Workplay
What's so special about this coworking space in South Tangerang is that it's created for a woman who works and wants to bring their children to the workplace. Therefore, it provides a play area for children. It can also be a place for women to gather, collaborate, and support each other. The facilities provided by the work play include event space, pantry, child supervision, changing table, nursing room, and play area. So for moms who work or mompreneurs, you don't have to worry no more since this place might be the place for you. Moms can enjoy and be focused on their work while making sure that their children are being taken care of.
Address:
– Jl. Boulevard Bintaro Jaya
– Ruko Kebayoran Square Blok C No. 18
– Bintaro Jaya Sektor 7, Tangerang Selatan
Phone Number: 021 2221 4725
Email: hello@workplayid.com
2. COHIVE NISSI
COHIVE Nissi has a good ambiance for people who are looking for coworking space in South Tangerang. Surrounded by glass windows, artsy decoration, and modern architecture, members certainly can come to work and feel relaxed. In addition, it only takes a couple of minutes from Bintaro Jaya Xchange Mall.
Address: Nissi Bintaro Ground Floor, Jl. Tegal Rotan Raya No. 78, Sawah Baru, Ciputat, Tangerang Selatan, Banten
Phone Number: (021) 50820840
Email: info@cohive.space
3. Start Space Coworking Space
This coworking space in Gading Serpong, Tangerang, has also become a venue for various events among youngsters and university students. With a cozy place, decent facilities, and affordable prices, university students can conduct study sessions here with their friends or for young executives who want to work in a relaxed situation. The facilities provided by the Start Space coworking space for example are WI-FI, private phone booth, HD Projectors, conference rooms, cafeteria, smoking room, parking area, and broadcasting room.
Address: Ruko Graha Boulevard Summarecon Serpong, Jln Gading Serpong Boulevard BVA1, Curug Sangereng, Kec. Klp. Dua, Tangerang, Banten 15810
Phone Number: (021) 22223175
4. Wellspaces Intermark BSD Coworking Spaces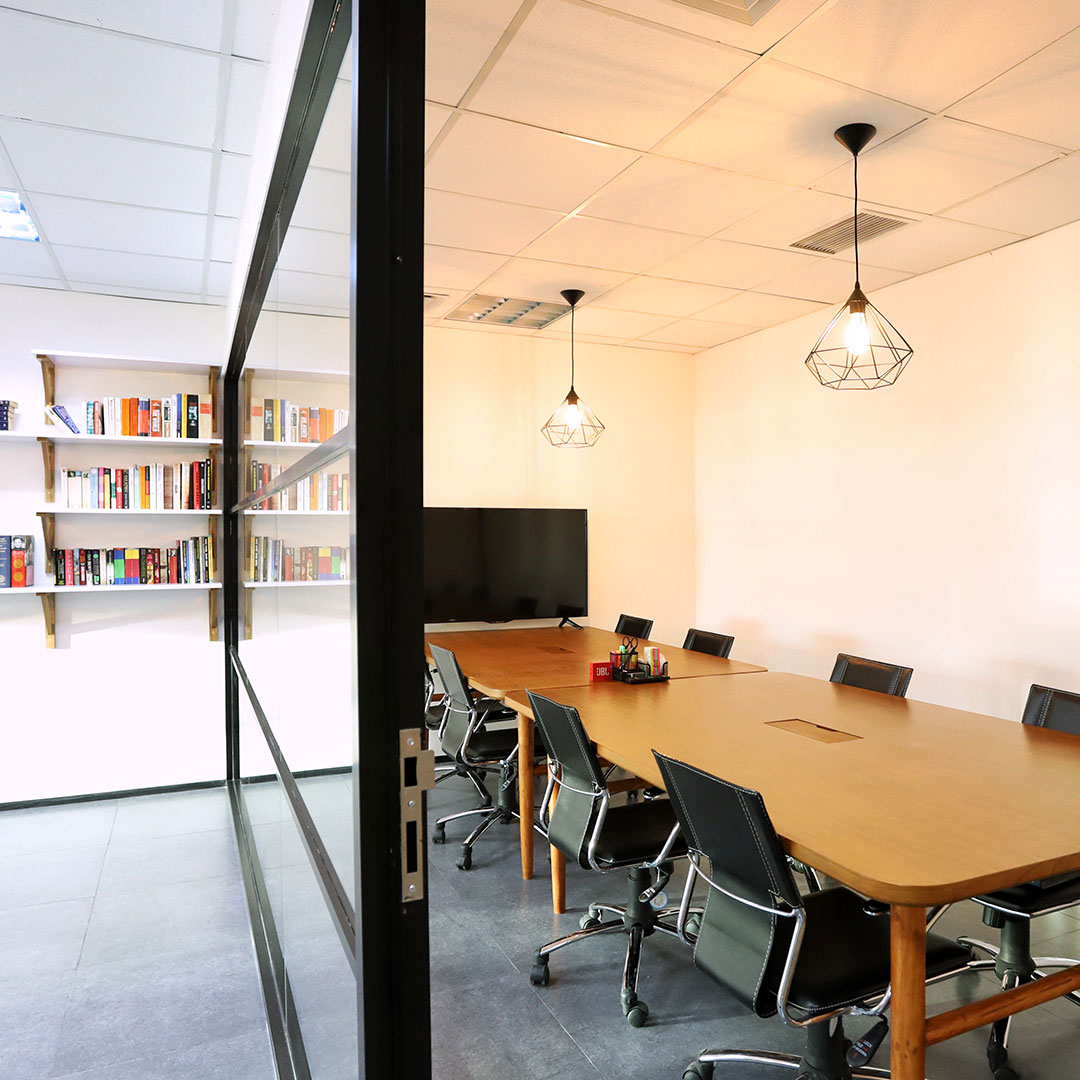 Wellspaces is a coworking space located in the heart of South Tangerang that offers modern facilities with a relaxing ambiance. The space is very well designed, so it can increase productivity for employees. It was first known as the Freeware spaces group and later re-introduced as Wellspaces. The facilities inside these coworking spaces for example are 12-persons meeting rooms, a cozy lounge, and a well-designed product.
Address: The Associate Tower, Jl. Lkr. Tim. No.9, Rw. Mekar Jaya, Kec. Serpong, Kota Tangerang Selatan, Banten 15310
Phone Number: 0813-1839-1205
Email: info@wellspaces.co
5. Skystar Ventures UMN
The concept of this coworking space is eco-friendly and located inside the top-tier university in Tangerang, Universitas Multimedia Nusantara. It's a collaborative coworking space where it provides a spacious place for events and meetings with a lot of professionals & entrepreneurs from all different industries. The facilities, for example, include a gaming area, meeting rooms, event rooms, projector, food & beverage, whiteboard, etc. This coworking space also helps you connect with government, media, and education sectors both nationally and internationally.
Address:
Universitas Multimedia Nusantara,
New Media Tower, Jl. Scientia Boulevard, Summarecon Gading Serpong, Tangerang, Banten, Indonesia 15811
Email: skystarventures@umn.ac.id
Phone Number: +62 811-1712-118
Read also: Best Coworking Spaces in South Jakarta
6. GoWork BSD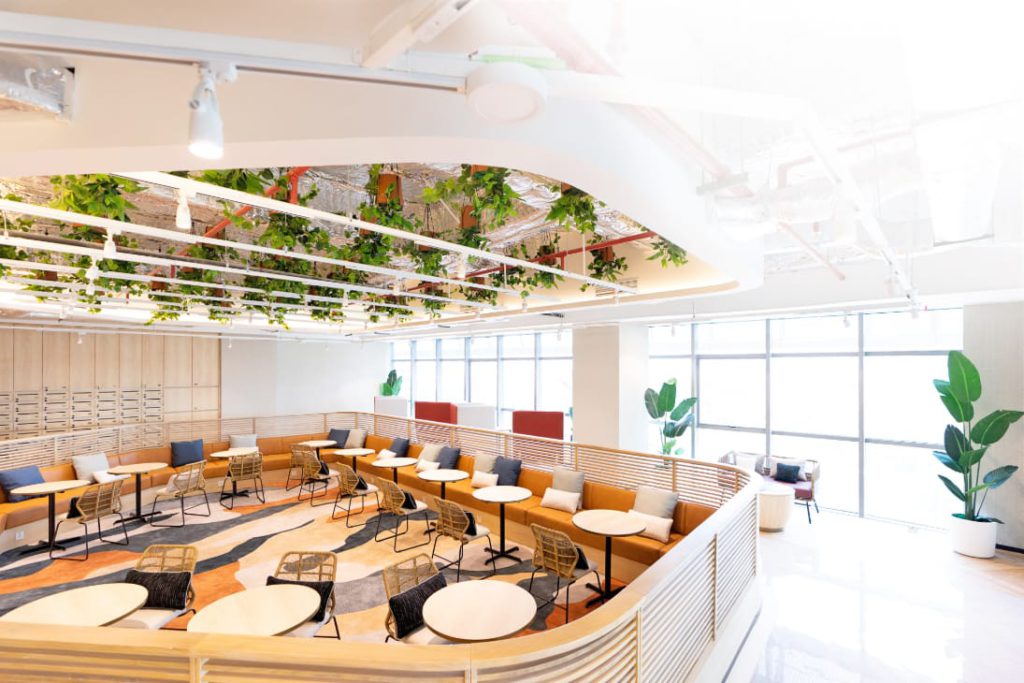 Located in the busy area of BSD, GoWork BSD is a nice coworking space for those entrepreneurs who domicile and live in the area of Tangerang. It only takes a couple of minutes to go to AEON MALL and Indonesia Convention Center Exhibition making it most suitable for executives. Moreover, GoWork itself is widely known for its quality and leading coworking space that provides every need for workers and business units.
The basic facilities inside the GoWork coworking space include artisanal coffee, phone booths, fruit water, printing, event spaces, conference room, onsite staff, printing quota for every individual, high-speed WIFI, and a relaxing lounge. GoWork also facilitates its member with lots of events such as free yoga sessions, tasty Thursday where everyone gets free lunch, badminton night, movie night, and lots of events where everyone from different companies can chit-chat together and mingle around.
Address: BSD Green Office Park 1 6th Floor, Jl. BSD Green Office Park, BSD City, Kec. Cisauk, Tangerang, Banten 15345
Phone Number: (021) 50928528