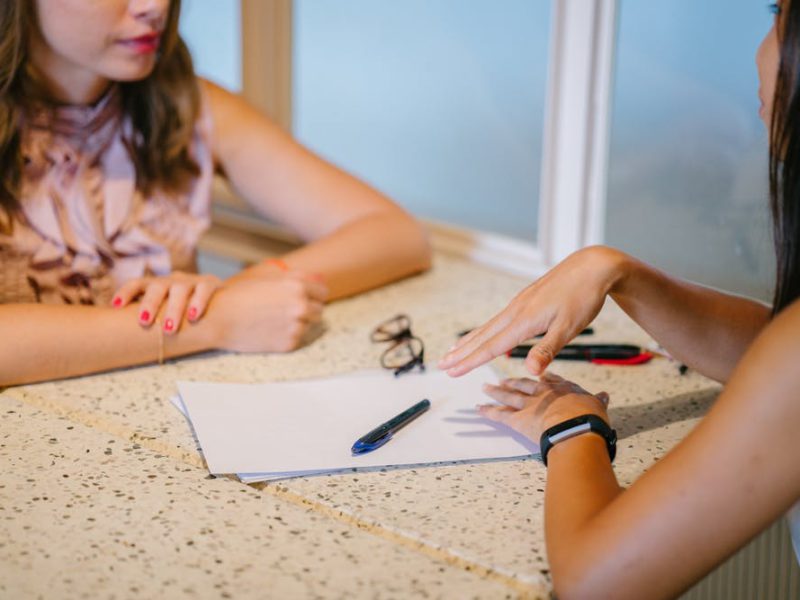 Anyone might freak out when they hear their new roommates talking about rental lingo/terminology that they've never heard before. Ruining the good 'first-impression' image – First-timers, as it is. Renting realm, especially the terms, are just prodigal. Despite having read hundreds of housing rental ads, you still fall for the same 'ole jargon.
When you're new to renting, you incline to stumble over some of the rental terms widely used in listings. Perhaps, you've found yourself pondering questions like "Are you the lessor or the lessee? " Why would people call me that? or "Cable ready?" Does that mean I don't have to pay for cable?
Words like comfy, cozy, and quiet pull you in like a moth to a flame. And like that moth, you get burned.
Now, instead of letting the terms bewilder you and leave you alienated, here are the fundamental rental lingo you should know:
BR: This is the abbreviation for the bedroom e.g. 1 BR, 2 BR, etc.
BA: This stands for bathroom e.g. 1 BA, 2 BA, etc.
Converted Bedroom: A junior one-bedroom apartment (also known as a "conversion" apartment) is a studio apartment with a screen or space for a wall, dividing the bed from the rest of the living space.
Amenities: These are the desirable features of an apartment, including everything from the swimming pool attached to the leasing office to the granite countertops in the kitchen and bathroom. Basic amenities check for daily needs such as running water, good electricity, a window, a kitchen, internet or a fine connection inside, and safeties.
Utilities Included: In other words, utilities like electricity, water, heating, and waste removal are included in your rent. Before signing the lease, make sure you know which utilities are included and which, if any, are not. By checking the contract, you can prevent future incidental expenses or misunderstanding from the leasing agent.
Cable Ready: When an apartment is cable ready, it is already prewired for cable, making it easier to receive cable access when you move in. This helps you to set your own home wifi, phone wire or TV cable.
Washer/Dryer Connections (W/D): An apartment with washer/dryer connections has the adequate electrical outlets for connecting a washer and a dryer, but mostly does not include a washer and a dryer. However, by having the w/d connection allows you to bring them on your own.
Garden Unit or A Garden-level Apartment: Considered to be generally situated between a basement and first floor so that people standing up inside it would find their heads at or around the street level. It's all started in the post-World War II era, juveniles left their folks home for the civil workforce. As a result, the basements rectified to fit this burgeoning need for housing. That's what we know as the classic garden-apartment style.
Outdoor Space: There is a communal space nearby, such as a courtyard or a park where commonly rowdy college students party on Saturday nights-or simply that's where the neighborhood rallies.
Walk-Up: The apartment unit is located up to several floors and can be reached by stairs only; no elevator. In several places, they only give out steep stairs with a wonky handrail. Be sure you can handle this one!
Juliet Balcony: It's sometimes referred to as a "balconet". A Juliet balcony is a minuscule balcony at your apartment that allows you just enough space for a standing single person. Or, based on the Cambridge Dictionary, a structure like a very narrow balcony with vertical metal bars, fitted to the outside of a building in front of an upstairs full-length window in two parts that can be opened like doors. This isn't, however, a utilized functional space. Furthermore, be careful with the leasing agent's descriptors. You ought to understand that a Juliet balcony is particularly different than other regular balconies. A Juliet balcony most likely won't fit a table-even a chair.
New to Market: A term used to describe an enterprise that is entering a new market or market segment. This apartment has either just had a lease agreement fall through or the worst-case scenario is the agent "forgot" to update the ad and is stuck trying to sign on a tenant for a rental no one wants. In this case, you can view the apartment in-person for assurance.
MINT: The rental is in excellent shape and most likely has not been used before.
Intimate: To quote Aladdin's Genie, "Tiny little living space." However, for some people, this is exactly what they've yearned for, an intimate apartment all by themselves.
Estate Condition: The rental has had little maintenance or renovations in recent years and the landlord does not intend to make more. If you in any condition intend to do so, try to discuss it with the landlord or leasing agent.
Original Condition: Contradicting with the above, this apartment has had no maintenance or renovations in at least a decade.
Share Housing: A living arrangement where a number of people share a house. The house can be set up as a co-tenancy, head-tenancy, and sub-tenancy, a lodging, or a combination of these.
Flatmates/Roommates: They are the people who you share the apartment with. Together, you commonly split the rent and other general living costs.
Parking Adjacent: The rental property doesn't offer parking space, so you'll have to park down the street or rent a parking spot somewhere if you have any vehicle with you.
South-Facing Windows: There is no view. Scratch that. Even if there is a view, it's a scenery of a parking garage or the façade of the building opposite yours.
Finished Studio: This term might sound a little off from the way you imagine it. This means the apartment is located in one of two spots, a basement or above a garage. Often means you'll most likely be renting from a family that needs extra cash flow.
Strata Building: A block of flats which are not all owned by one person or company. Strata buildings are governed by a set of by-laws which set out the rights and responsibilities of individual unit dwellers. These by-laws should be included with the tenancy agreement when you rent a unit.
In addition, when you are about to sign a lease agreement, there are still several lingos to understand namely:
Lease: Your lease is the contract you sign enabling you to live in an apartment for a fixed period – monthly or annually. This is where you and your landlord agree to things like the price of rent, regulations regarding pets, and various community rules. Keep in mind that neither you nor your landlord can change the terms of the lease without consent from the other.
Landlord: This is the person who owns the property you're about to rent. You may deal with your landlord face-to-face when you're renting, or you may deal with a property manager, the person your landlord has hired to run their rental property for them. As a result, you pay your rent to either your landlord or your property manager.
Tenant: Or the future you! A tenant is the person who occupies the property rented from a landlord.
Lessor vs. Lessee: Simply, the lessor is the landlord (the person who owns the place and collects the rent) and the lessee is the tenant (the person who pays the rent).
Lease Term. The length of a lease is referred to as the "lease term." Nevertheless, the terms of a lease are the rules you agree to when you sign the lease. Side note: The term is the time, while the terms are the rules.
Unit. This refers to the actual apartment or other dwellings, you will be renting from your landlord.
Guarantor. This is the person (usually a close friend or family member) who co-signs a lease, agreeing to pay the tenant's rent if the tenant cannot or does not pay their own rent. This person favorably someone you're close to like a family member or a close friendy. Co-signing with a guarantor is a popular solution for many renters with no credit.
Breaking the Lease. This is typically when you want to move out of your apartment before your lease term is over. In some cases, there's a penalty for moving out sooner than the agreement. How to break your lease without penalty is usually outlined in the terms of your lease.
Head-tenant: This is a person who signs a tenancy agreement and then sub-lets rooms in the house to one or more other people. This condition is called subleasing. The head tenant's name is the only name on the lease and they have the rights and responsibilities of a landlord concerning their sub-tenants. This means, for example, they are responsible for collecting the rent and getting the landlord to do any necessary repairs. Make sure your landlord agrees to this before you begin looking for someone to sublease your apartment. Be aware that you both put the consent of renting the apartment. Therefore, both of you have to be mindful of the apartment.
Sub-tenant: A tenant whose name is not on the tenancy agreement who pays rent to a head-tenant rather than the landlord/agent. As a sub-tenant with a written agreement, you have the same rights and responsibilities as other tenants under the Residential Tenancies Act, and the head-tenant has the rights and responsibilities of a landlord.
Short-term Lease. A short-term lease is considered anything less than the standard 12-month lease.
Intent to Vacate: This is the notice you give to your landlord or property manager when you plan to move out of your apartment. The typical notice is usually 30 or 60 days before your move-out date. Check your lease for more specifics.
Termination: It could be either party decides to end the renting agreement. This is the other term for Intent to Vacate with the possibility that this happens because your landlord gave you a notice to move-out.
Transfer of Tenancy: This is when a person whose name is on the residential tenancy agreement signs over their legal rights as a tenant in the house to another person. For example, you are the one who signed on the tenancy agreement but at the end of the day you handover your legal rights as an official tenant to your wife or others.
Lodger: Someone who rents a room but does not have control of the house from the landlord. Some people who live in shared houses may also be classified as lodgers, for example, if you live with your landlord or the place is run by a head-tenant and you don't have a written tenancy agreement.
After examining all terms above, you're probably in awe on how many rental lingo that you might hear for the first time ever. Nevertheless, you'll eventually get used to it. No need to worry too much, newbies. Just remember to holistically understand what's inside the agreement and keep a good relationship between you, your roommates, the neighborhood, and foremost, your landlord.