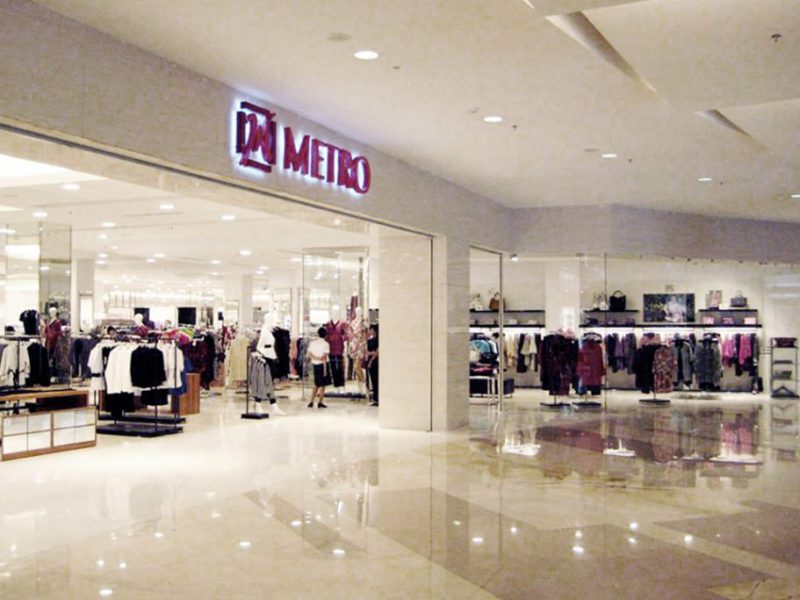 Local Guide
Shopping Guide in Jakarta: 4 Best Department Stores
If you have a plan to strolling around Jakarta, then you already know what you are facing: bustling streets, blinking lights, and so on. You can enjoy some of the Jakartans cultural and entertainment options, and shopping is one of the many activities that are even more extravagant in Jakarta than anywhere else. Good department stores are shopping's best friend, whether you are looking for clothing, beauty stuff, accessories, or even household equipment. This is why we have made you a list of the best department stores for endless shopping in Jakarta!
1. METRO Department Store
METRO Department Store is a retail company in Indonesia which is the owner of PT Metropolitan Retailmart. METRO already has 5 outlets in Jakarta. The first outlet was officially opened in 1991 at Pondok Indah Mall, as an effort to meet the needs of the community in the exclusive residential environment of Pondok Indah and its surroundings. Repeating the success of METRO Pondok Indah, the second outlet was presented at Plaza Senayan in 1995, to bring METRO closer to the central business district and upper-middle-class residential areas. In February 2002, METRO opened a branch in Mal Taman Anggrek, to facilitate its customers who live in the west of Jakarta.
The three outlets, with a total retail area of around 500,000 square feet, provide a wide selection of products, from well-known international brands to domestic brands. METRO, which is currently known for its varied collection of household appliances, is committed to continuing to provide the best retail products for Jakartans. Then in 2008, METRO also opened a branch at Pacific Place, offering good quality shopping for the public. With growth and demand, METRO added new outlets to meet its loyal customers with the opening of METRO Gandaria City in January 2011. Lastly, with the new concept of New Look, New Experience, and New Promise, METRO reveals its store at Puri Indah Mall in June 2017, provides a wide range of premium and high-quality brands.
Store Location:
Pondok Indah Mal, Jl. Metro Pondok Indah, Jakarta Selatan
Phone: +6221 – 7507 – 018
Plaza Senayan, Jl. Asia Afrika No.8, Jakarta Pusat
Phone: +6221 – 5725 – 428
Taman Anggrek Mall, Level UG, 2 South, Jl. Letjen S. Parman Kav.21, Jakarta Barat
Phone: +6221 – 5656 – 767
Gandaria City Mall, Jl. Sultan Iskandar Muda, Gandaria, Jakarta Selatan
Phone: +6221 – 2900 – 8015
Puri Indah Mall, Jl. Puri Agung, Puri Indah, Jakarta Barat
Phone: +6221 – 5826 – 116
Website: https://metroindonesia.com
Social Media: @metrodept on Instagram
Read also :Best Shopping Malls In Jakarta
2. SOGO Department Store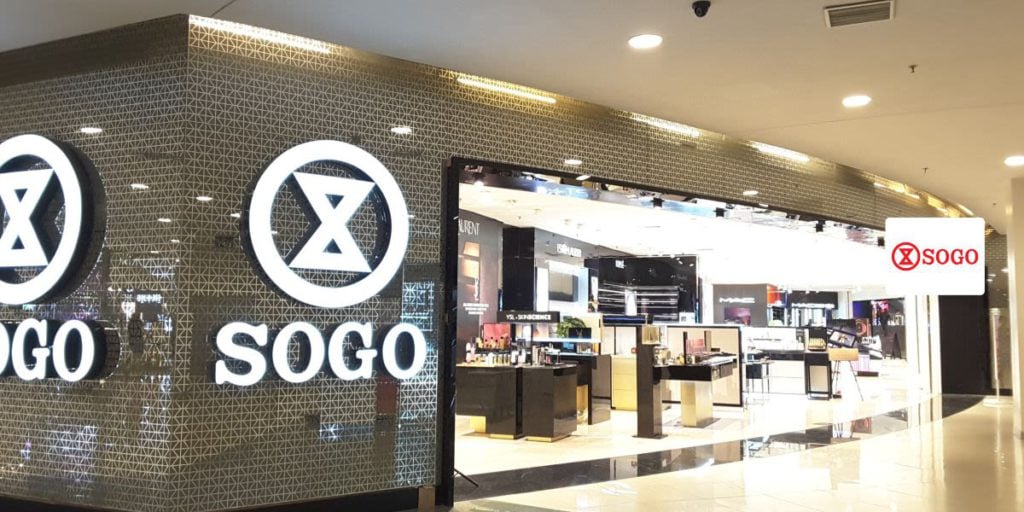 SOGO is one of the largest department stores in Indonesia with a Corporate Office located at the Sahid Sudirman Center, Jakarta, is recognized as one of the leading retailers in Indonesia. SOGO Department Store, which first opened in 1990 in Jakarta, has brought Indonesian families to shopping destinations with a comfortable and fantastic experience that offers a variety of local and international products including cosmetics, fragrances, men & women stuff, and children's equipment & accessories, and household appliances. As one of Indonesia's most successful retailers, SOGO continues to provide a lifestyle of the Indonesian family to make it affordable and available to everyone.
Store Location:
Mall Kelapa Gading, Jl. Kelapa Gading Boulevard Blok M, Jakarta Utara
Phone: +6221 – 4533 – 355
Plaza Senayan, Jl. Asia Afrika No.8, Jakarta Pusat
Phone: +6221 – 57900 – 055
Pondok Indah Mall 2, Jl. Metro Pondok Indah, Jakarta Selatan
Phone: +6221 – 7592 – 0655
Central Park, Jl. Letjen S. Parman Kav.28, Jakarta Barat
Phone: +6221 – 5698 – 5755
Emporium Pluit, Central Business District Pluit, Jl. Pluit Selatan Raya, Jakarta Utara
Phone: +6221 – 6667 – 6555
Kota Kasablanka, Jl. Casablanca Raya No.88, Jakarta Selatan
Phone: +6221 – 2946 – 5055
Lippo Mall Puri, Jl. Puri Indah Raya Blok U1 CBD, Kembangan, Jakarta Barat
Phone: +6221 – 2258 – 2800
Website: https://sogo.co.id
Social Media: @sogo_ind on Instagram
3. Seibu Department Store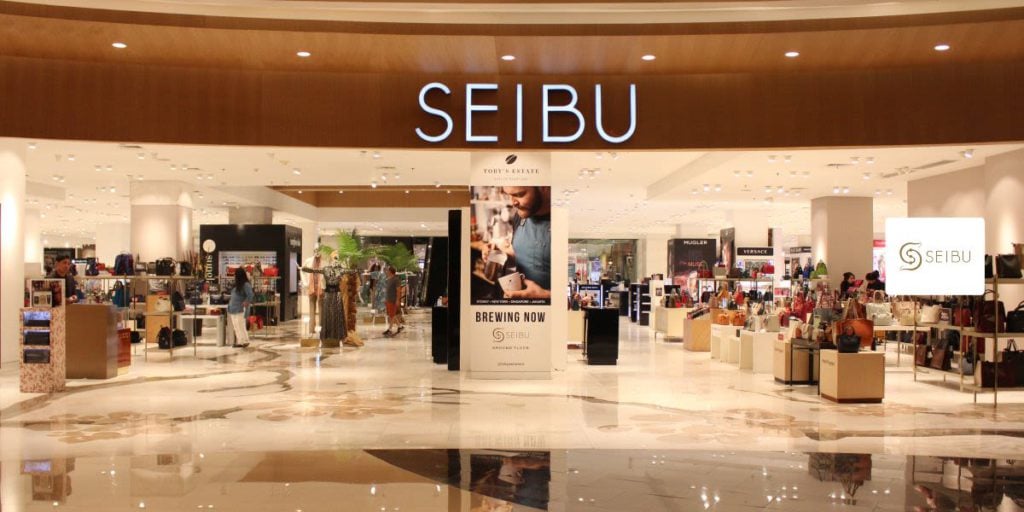 Seibu is a department store retailer originating from Japan. The first Seibu outlet in Indonesia opened in 1995 in the Mega Pasaraya complex (now Pasaraya Blok M). It accommodates four floors of the building, offering an upscale shopping experience for the upper class, with an atrium at its center. The department store, which is widely considered to be one of the most luxurious ever opened in Jakarta, has brand boutiques such as Yves Saint Laurent, Aignes, Versace, A. Testoni, Kenzo, and many more, and provided by the counters of Prada, Dior, etc.
However, due to the 1997 recession and location, Jakarta Seibu failed to attract a market by many factors and was closed in 1999. Seibu was returned to the city in May 2007, placed four levels of the West Mall area of Grand Indonesia Shopping Town. Similar to its predecessor, Seibu is once again segmented for the upper-middle-class market in Jakarta. Providing a variety of new brands and services, now operated by PT. Mitra Adiperkasa Tbk, which also operates the SOGO and Galeries Lafayette department stores.
Store Location: Grand Indonesia Shopping Town, West Mall, Ground Floor – 1, Jl. M.H. Thamrin No.1, Jakarta Pusat
Phone: +6221 – 2358 – 0001
Website: htps://www.map.co.id
Social Media: @seibu_ind on Instagram
4. Galeries Lafayette
After a long-awaited shopping enthusiast, Galeries Lafayette was officially open in Indonesia. This is the first time that Galeries Lafayette has opened a store in Southeast Asia, precisely at Pacific Place Mall, South Jakarta. This luxury department store from France occupies a four-story showroom with an area of 12,000 square meters at Pacific Place. Galeries Lafayette puts forward a unique, chic, and glamorous outlet concept. The uniqueness of this department store on each floor, the music presented is different.
The display case and wall design are also adjusted to the theme of the products on display. Galeries Lafayette will also hold interesting events such as fashion shows, which can make shopping more exciting. In Jakarta, the department store that has been established since 1894 has been filled with 330 exclusive brands, including 40 local French brands, consisting of beauty products, clothing, and accessories. Here, you can also find designs from Indonesian designers such as Biyan, Stella Rissa, Ina Thomas, and many more.
Store Location: Pacific Place Mal, Jl. Jenderal Sudirman No.52-53, Jakarta Selatan
Phone: +6221 – 5797 – 3343
Website: https://www.map.co.id
Social Media: @lafayettejkt on Instagram,
And there you have it! 4 best department stores that you can find in Jakarta. Now, if you want to start splurging on some new clothes and accessories and don't know the best place to start in Jakarta, this list might help you. Go give it a try and don't forget to leave some reviews!