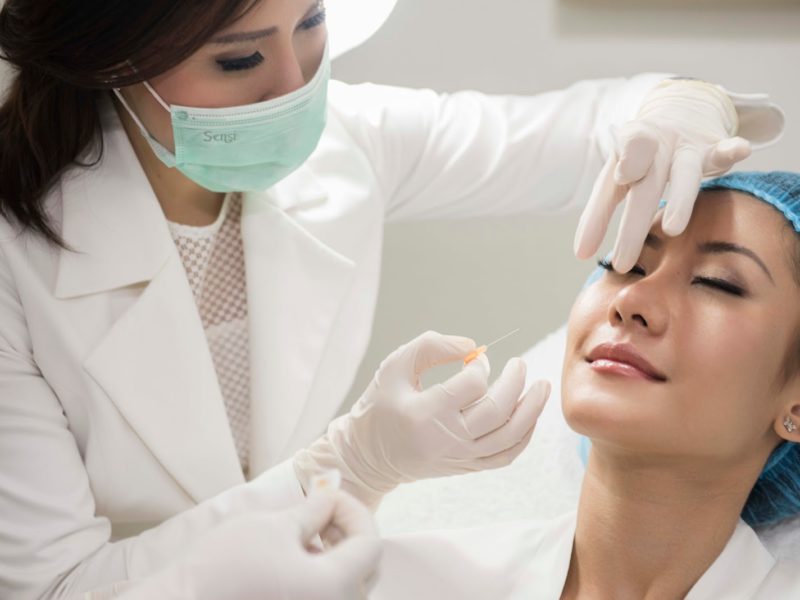 Local Guide
The Best Dermatologists & Aesthetic Clinics in Jakarta
Jakarta is full of people who work very hard and have busy lives, and often have to travel for their work. With all that hassle, your health should be no. 1 on your priority list as it is the most important thing to maintain your living. With pollution, heat from the sun, and the use of AC in your workplace, we understand that you want to search for a place to rejuvenate the condition of your skin to dermatologists or aesthetic clinics.
With the aesthetic clinics with expert dermatologists that we've picked, you can have the best treatments and solutions for your skin problems whatever it may be. You can even have a full body treatment to go along with it. The touch of their hands will feel like magic wearing your skin and body back to its youthful, pristine condition. So here are the best dermatologists and Aesthetic clinics in Jakarta!
1. Erha Clinic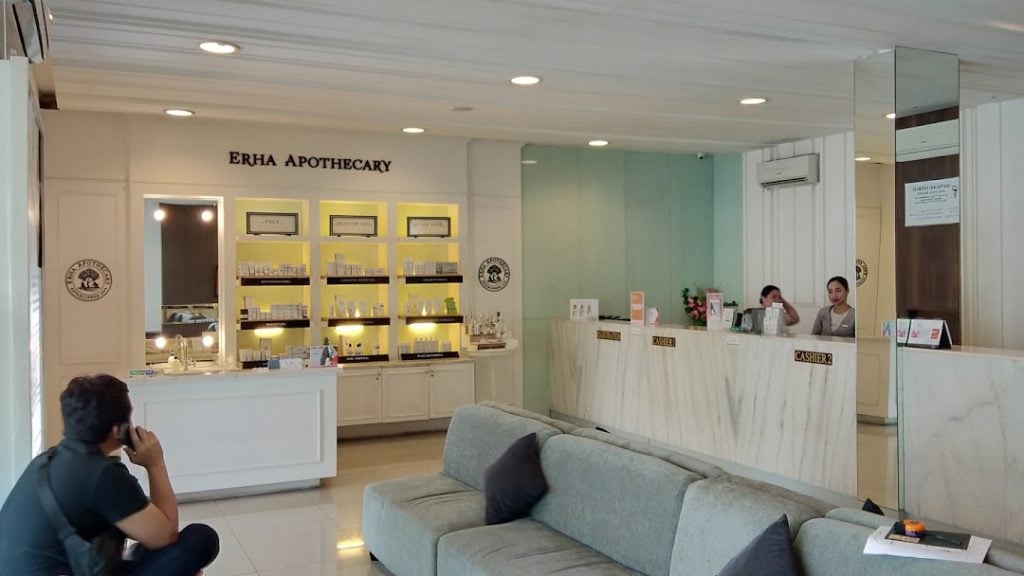 Erha is one of Jakarta's best and biggest dermatologists in Jakarta. It was established by the expert hands of dr. Ronny P. Handoko, SpKK(K), who started his dermatology private practice in 1968. He then built Erha in 1998, becoming a pioneer in the dermatology clinic with their modern approach and innovative ways. You can now find their clinics in many areas in Jakarta, so you can just find the clinic closest to you.
Nowadays, you can enjoy many treatments that the clinic offers, all to boost your wellness and immune system. They have the right answers for any problems: acne, wrinkling, and early aging, need for brightening, and even a hair growth and scalp programs to complete it. They also have a program for you to get facials with all their products, all in your best interests. They've also established Erha Apothecary and Erhastore online, to make sure that you can easily get their medication for your skin whether it be with or without prescription.
Address: Jl. Tebet Barat Dalam Raya No.14, RT.14/RW.3, West Tebet, Tebet, South Jakarta City, Jakarta 12810
Operational Hours: 9.30 AM – 8 PM (Monday – Friday), 9.30 AM – 7.30 PM (Saturday), 10 AM – 4 PM (Sunday)
Phone: (021) 83707272
Website: https://erha.co.id/
2. Jakarta Aesthetic Clinic, Gunawarman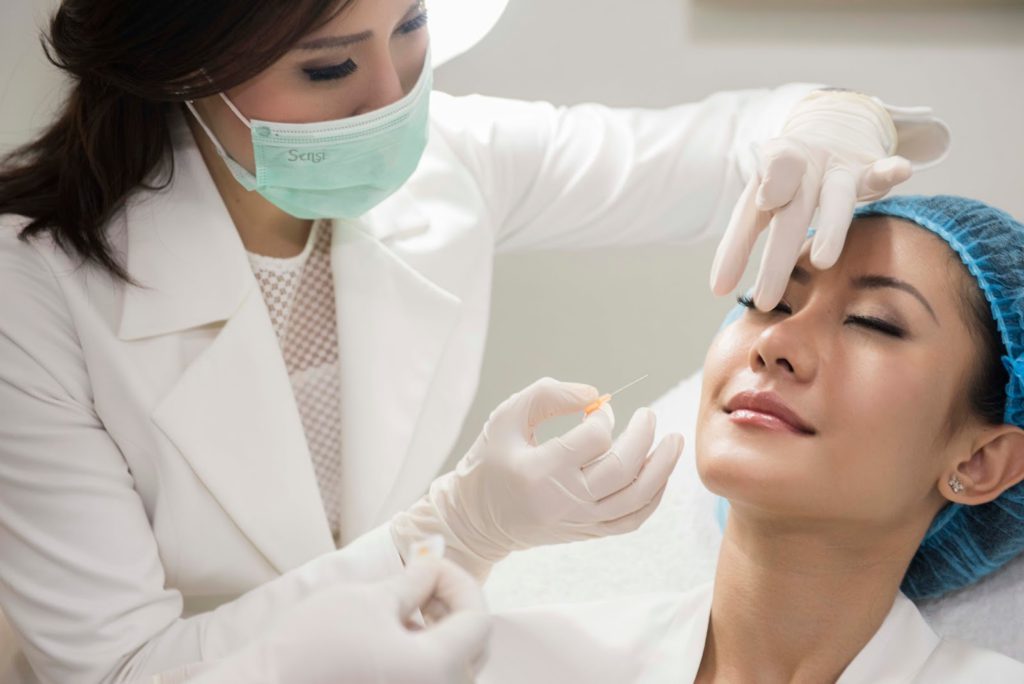 One of the best aesthetic clinics in Jakarta was born from the mind of dr. Olivia Ong, who wanted to spread her programs to more people. Jakarta Aesthetic Clinic directs its services for 4 aspects: face, skin, body, and hair. They treat you if you have certain problems regarding those fields, but you can also get their programs and treatments to boost their condition. You can find this amazing clinic in Jl. Gunawarman No.11. In the area of Kebayoran Baru.
Not called one of Jakarta's best for nothing, this clinic gives out programs for anti-wrinkle injections, soft tissue fillers, peeling and skincare, and many other skin treatments to put your skin in tip-top condition. You can also benefit from their slimming programs and hair rejuvenation, so you can have full body treatment in this clinic. The clinic also gives you the information of the doctors practicing in the clinic, so you can choose the doctor that would suit your problems. You can fill out the form on the website and schedule your appointment right then and there.
Address: Jl. Gunawarman No.11, RT.6/RW.3, Rw. Bar., Kec. Kby. Baru, Kota Jakarta Selatan, Daerah Khusus Ibukota Jakarta 12110
Operational Hours: 10 AM – 6 PM (Monday – Friday), 9 AM – 3 PM (Saturday)
Phone: (021) 72793150
Website: https://jakartaaestheticclinic.co.id/en/
Read also : 5 Best Home Spa and Salon Services around Jakarta
3. Privee Clinic

Privee Clinic can be found in Cipete and Gunawarman, with both areas being in Jakarta Selatan. It is also known to have great services as one of the many aesthetic clinics in Jakarta. This clinic gives treatments to take your skin to the next level, specializing in treatments for fillers and botox to give you a safe treatment to make your skin bright and pure to the condition that you want.
This Clinic was established by dr. Almond and dr. Selvi, aiming for perfection for their services and the results were seen to provides several programs for your skin and body, from botox and fillers, laser, IV drip, thread lift, collagen stimulator slimming programs, and more programs for skincare. This clinic gives you every program you can think of inside the clinic so you can go back outside looking like a Hollywood star. With all the choices of great doctors, you can make sure that you like the doctor that performs on your body.
Address:
Jl. Cipete III No.4A, RW.4, Cipete Sel., Kec. Cilandak, Jakarta, Daerah Khusus Ibukota Jakarta 12410
Jl. Gunawarman No.42, RW.2, Selong, Kec. Kby. Baru, Kota Jakarta Selatan, Daerah Khusus Ibukota Jakarta 12110
Operational Hours: 10 AM – 6 PM (Monday – Friday), 9 AM – 5 PM (Saturday)
Phone: +628-119-190-800 (Cipete), +628-111-030-800 (Gunawarman)
Website: https://priveeclinic.id/
4. Unistem Clinic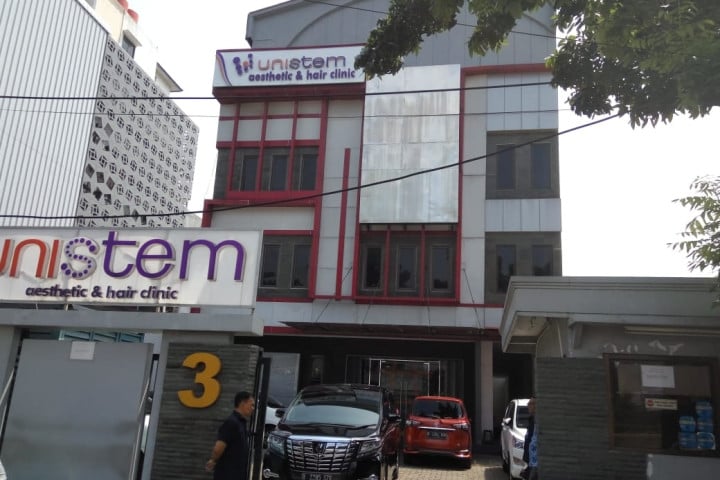 Unistem Clinic has 2 practices in Jakarta for you to find: Rawamangun (Jln. Pemuda No.3) and Kebayoran Baru (Jalan Wijaya 1 no 17) from Monday-Friday with various working times. You can choose the clinic closest to you because both offices give you that same impeccable quality of service. Unistem Aesthetic and Hair Clinic is also a clinic that focuses on several aspects of your body: skin, face, and body. This allows you to have a wide range of treatments each time you come to the clinic to become completely renewed when you go back home.
They mixes treatments that were originally known to be given from clinics (skin facials, skin tightening, wellness and slimming programs, and so on) with many of their new treatments like Ozone Therapy, Hydrocolon, Platelet Rich Plasma, even Stem Cell Regenerative Therapy.
Address:
Jl. Pemuda No.3, Daerah Khusus Ibukota Jakarta 13220
Jl. Wijaya I No.17, Petogogan, Kec. Kby. Baru, Kota Jakarta Selatan, Daerah Khusus Ibukota Jakarta 12170
Operational Hours: 8 AM – 4.30 PM (Monday – Friday), 8 AM – 12.30 PM (Saturday, only in Pemuda)
Phone: (021) 29629111 (Pemuda), (021) 22774421 (Kebayoran Baru)
Website: http://unistemclinic.com/
5. Jakarta Skin Center, Radio Dalam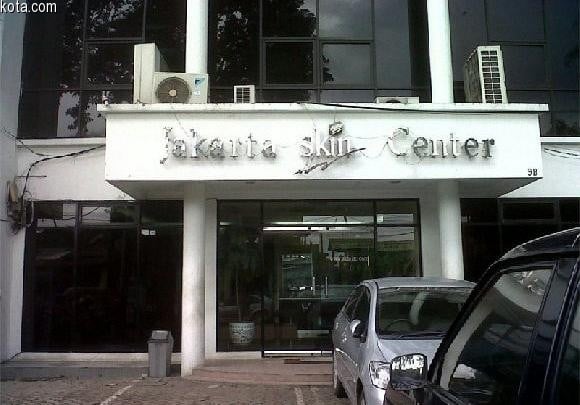 Being one of the best dermatologists in Jakarta, Jakarta Skin Center has recently celebrated its 27th anniversary in giving the upmost best service for their customers and patients. This skin center has managed to give the two best things in your life: health and beauty. You can find this clinic open every day.
This skin center has 4 focuses: regular dermatology, regular venerology, cosmetic dermatology, and skin surgery. That way, if you have a skin condition that affects your health, the doctors here are ready to tend you with the right treatments. However, if you're looking for something just to make yourself extra beautiful, they're here to give you that, too!
Address: Jl. Bri Radio Dalam No.9B, RT.6/RW.4, Gandaria Utara, Kec. Kby. Baru, Kota Jakarta Selatan, Daerah Khusus Ibukota Jakarta 12140
Operational Hours: 8 AM – 9 PM (Monday – Friday), 8 AM – 6 PM (Saturday), 10 AM – 12 PM (Sunday)
Phone: (021) 7252357
Website: https://jakartaskincenter.com/
6. Ovela Aesthetic Clinic

Ovela Clinic is probably one of the best aesthetic clinics in Jakarta. They offer a very personal skin care treatment and also a deeper understanding of comprehensive healthcare. In addition to being a skin clinic (beauty clinic), they also provides alternative treatment such as ozone therapy, preventive medicine and holistic anti-aging approach
The services that Ovela offers vary, aesthetic treatments like chemical peels, Microdermabrasion, Dark Spot Removal, Scar Resurfacing, and more! They also have Hormone Replacement Therapy, Testosterone or estrogen Therapy. They also help you consult your health with their Preventive Healthcare programs that you can choose from.
Address: Royal Palace, Jl. Prof. DR. Soepomo No.178A, RT.1/RW.15, Menteng Dalam, Kec. Tebet, Kota Jakarta Selatan, Daerah Khusus Ibukota Jakarta 12870
Operational Hours: 10 AM – 7 PM (Tuesday – Friday), 9 AM – 4 PM (Saturday – Sunday), Closed on Monday
Phone: (+6221) 8314473
Website: http://www.ovelaclinic.com/
7. Myskin
This particular dermatologist is a bit unique since it dubs itself as a tele-dermatologist service, a remote consultation platform for your skin. While they don't have a physical clinic, they can expertly guide you through the whole process of explaining your concerns online. Their specialists are also people who are licensed and are already practicing the field with excellent credentials. You can get healthy and good-looking skin straight from your fingertips!
Phone: 085772719199
Website: myskin.id
The list that we just gave on dermatologists and aesthetic clinics in Jakarta will give you a sense of what the best dermatology services in Jakarta we can offer to you. Whether you want a push to make your skin look glowing and beautiful, or whether you're facing certain skin problems that won't go away, better believe that you have doctors specializing in skin condition all around Jakarta. If you know what you want in Jakarta, we can assure you that there's no stopping you to get it!