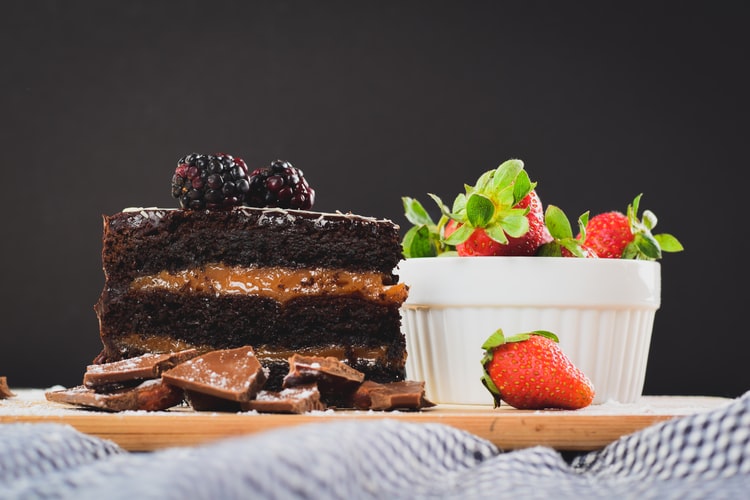 Local Guide
Best Dessert Places: Satisfy Your Cravings in West Jakarta
Who doesn't love desserts and sweets?
Various types of desserts like ice creams, pancakes, waffles, cakes, or more would be just satisfying for your taste buds! Especially if you're hanging out to enjoy it with your friends, family, or even your partner. Indonesia also has a variety of dessert menus that are as delicious as any other dessert. One of the places in Jakarta that has various dessert parlors is in West Jakarta. Most of the places are located in the Tanjung Duren area and Puri Indah area.
Getting yourself around West Jakarta is easy, you could take public or online transportation. Therefore, if you are craving for some sweetness, it is not a hassle to reach these places. Most of the desert parlors in these areas are Japanese desserts, but of course, you can still find other kinds of desserts from around the world! We will summarize the best dessert places that you need to visit whenever you are in West Jakarta (or whenever you want to satisfy your sweet tooth).
read also: Best Dessert Places: Satisfy Your Cravings in Central Jakarta
1. Yolé
Let's play a mini-game! This place serves frozen dessert yet healthy for your body. It is so refreshing, you keep coming for more, more, and more! Can you guess what dessert Yolé is selling? Froyo, a.k.a frozen yogurt! Yolé is a frozen yogurt parlor that originated from Spain. It has many branches all over the world which proves that people are loving its yogurt! In West Jakarta, the branch is located in Central Park Mall. The place offers selections of menus which are all yogurt-based, but the all-time-favorite is the D.I.Y yogurt which you get to choose any topping that you want up to 3 kinds. It offers numerous toppings such as cookie doh sauce, kiwi, peach, Oreo crumble, mango, and others. You're probably going to have a battle with yourself on which toppings should accompany your froyo!
Address: Central Park, Lantai Lower Ground, Jl. Letjen S. Parman, Tanjung Duren, Jakarta, 11470
Social Media: @yoleindonesia on Instagram
Website: https://www.yoleicecream.com/
Price Range: Approximately Rp100,000.00 for two people
Opening Hours: 10.00 AM – 10.00 PM (Every day)
2. Amausaan Uji Matcha
Who can get enough of green tea? Let alone when you savor your matcha at Amausaan Uji Matcha. You can enjoy their selections of matcha-based desserts and beverages with an authentic Japanese ambiance at Central Park Mall (yes, not in Japan, but you will surely feel like you are there). The recommended desserts from Amausaan Uji Matcha are Inari Torii (Matcha Mile Crepes Cake), Matsukawa (Row Matcha Bowl), Matcha Ice Cream Latte, Supreme Matcha Ice Cream, Ishida (White Jade Matcha Story), and Superior Uji Matcha. There is a unique dessert offered by this place, Matcha Tower Roll, which is a matcha cake in the shape of a rolled towel! You can try many other choices of desserts with an authentic Japanese taste when you visit Amausaan Uji Matcha in Tanjung Duren. Although the place itself is quite small, the ice cream won't let you down!
Address: Central Park, Lantai Lower Ground, Jl. Letjen S. Parman, Tanjung Duren, Jakarta, 11470
Phone Number: +6221 29501247
Price Range: Approximately Rp100,000.00 for two people
Opening Hours: 10.00 AM – 10.00 PM (Every day)
3. Manatea Softserve
Where are the soft-serve ice cream enthusiasts at? This one is for you! Manatea Softserve is a soft-serve ice cream parlor where the customers can customize their ice creams according to how they like it to be! The first step is to choose the serving style of the ice cream. There are four serve styles which are on a cup, cruller, cone, and waffle. The second step is to choose the flavor of the soft-serve. There are two-most recommended flavors that you should get. The first one is the original one which is the Oolong Milk Tea, and the second one is the seasonal flavor which is Rose Green Tea (or you can them both, of course!). What you need to do last is to choose the additional magic for your soft-serve! You can add stroopwafel, pearls, milk crumbs hazelnut brittle, and others with an extra five until seven thousand Rupiah per topping. The place does not provide a dining place, therefore, you can only take away your soft-serve. You can enjoy the soft-serve from Manatea Softserve at Lippo Mall Puri, Puri Indah.
Address: Lippo Mall Puri @ The St. Moritz, Lantai Lower Ground, Jl. Puri Indah Boulevard Blok U No. 1, Puri Indah, Jakarta 11610
Social Media: @manateasoftserve on Instagram
Price Range: Approximately Rp70,000.00 for two people
Opening Hours: 10.00 AM – 10.00 PM (Every day)
4. Colette and Lola
Colette and Lola is a dessert parlor as well as a casual dining place managed by Ismaya Group. Their specialties are in the various selections of cakes, which the tastes and the looks are both amazing! You can order the cakes in slices and a whole, but if you are planning to buy a whole cake, make sure to order them two days in advance. If you want to have cakes with an elegant design, you should get their Lady Grey and Colette's Garden. If you are getting cakes for children, there are some cakes with a kid-friendly design which are This is Not a Lego Cake and Unicorn Cake! You can try their varieties of cakes at Puri Indah Mall, Puri Indah.
Address: Colette Lola Puri Kitchen, Jl. Kembangan Raya no. 23 | Due to COVID-19, they only serve takeaways, pickups and delivery.
Social Media: @colettelola on Instagram
Website: https://colettelola.com/
Price Range: Approximately Rp. 210.000 for two people
Opening Hours: 10.00 AM – 10.00 PM (Every day)
There you have the best dessert places you could find in West Jakarta! All of these dessert places have some of the highest ratings and great reviews. We hope this helps you decide where to go to have the perfect dessert with your friends or family! Make sure to check out other posts on dessert places around Jakarta!
click here to find out more about things to do when in West Jakarta