If you're moving to Jakarta, you should be prepared financially, mentally and knowledge so you can survive in this metropolitan city. One of the most important things is to find a temporary place to stay and it is somewhat tricky. But as a metropolitan city, Jakarta has many options for choosing a place to stay in. You can rent a kost, rent an apartment, or rent a kontrakan. If you only stay temporarily in Jakarta, of course buying a house is not included in the choice.
Before giving you an explanation about kost and kontrakan, we need to define what kontrakan and kost really mean. Kost is a room in a house and that room is rented for months or a year, and it depends on the owner. Kontrakan is a house you rent for a month or a year, also it depends on the owner. Which one is better, kost or kontrakan? Well, it depends on your needs and preference. such as, whether you will live alone or with friends, whether the location is close to the workplace, or if you are someone who needs privacy. then all these things need to be considered to decide whether to choose a Kontrakan or Kost. This article will talk about living in a Kost and Kontrakan, so you can consider what's best for you.
Kost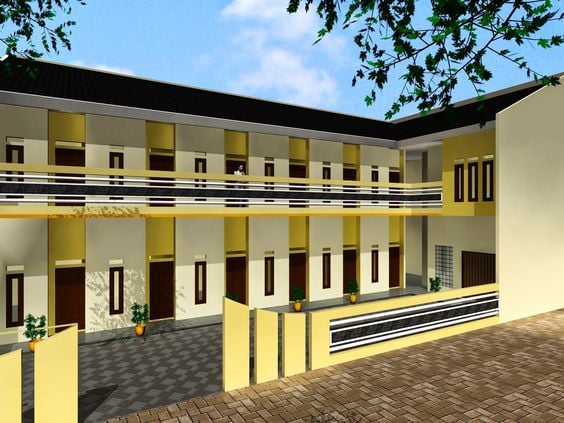 If you're still single, renting a kost is the best choice as a place to stay in. If you live alone, you don't have much space for your stuff. One of the advantages of staying in a small place is you will be easier to clean it. Besides, many kost provide a place to stay for two, so you can bring your roommates. So if you can find roommates, you can live together and your expenses for kost can be reduced. When you're renting a kost, you're living in a building with new people from various backgrounds so you can make friends quickly. Especially when you're new in the town, you'll need someone to help you adapt in a new neighborhood. But if you decide to live alone for some reason, one of the advantages that you'll get is privacy because the room is only yours.
When choosing a kost to stay in, you should consider some aspects such as price, location, transportation, and facilitation. It's better if your kost near the office so you don't have to spend much time and money for accommodation. Most kost already provide furniture, but you need to clarify what facilities you will get so there is no miscommunication in the future. Of course, the more facilities provided, the higher you have to pay. If you don't have a personal vehicle, it would be great if you kost near public transportation such as Transjakarta or Commuter Line so you can easily travel. For expenses, it's depending on location, neighborhood, and facilitation.
Usually, if the kost is located strategically near shopping malls, office buildings,  campus, and public transportation then the price will be more expensive. Renting a kost can be a month, several months, or even years depending on the owner. But if you're not sure you will stay there for years, you can rent a month but usually, the annual rental price is much cheaper. If you're sure you will be comfortable living there, you can immediately pay for a year to save more money.
Read More about Kost Articles, click here!
Kontrakan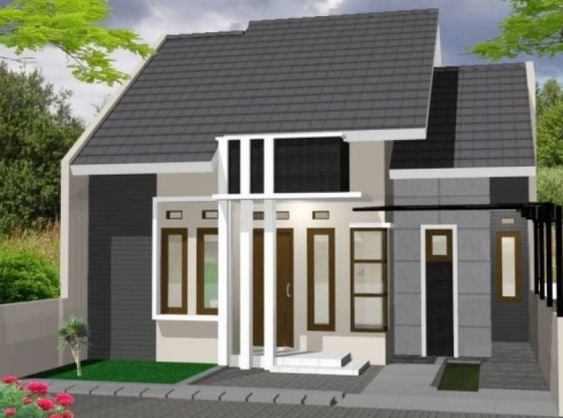 Renting a kontrakan is the best choice if you're living with a partner or you have kids. However, kontrakan is not only suitable for families. If you have several friends who can be asked to live together in one house, renting a kontrakan will certainly be profitable because the price will be cheaper. Usually, kontrakan does not provide furniture so you need to bring your own and of course you'll spend more money on it. Of course the facilities provided for kontrakan will be different from kost, because kontrakan means renting a house. If you glorify privacy, then renting a rental will be better because you do not have to share facilities with other residents. Same as boarding, you can rent a kontrakan in a month, several months or even years depending on the agreement with the owner. 
If you want to rent a kontrakan, the prices vary depending on the location, facilities, and neighborhood. Staying in a place near your office building is beneficial because you don't have to waste time on a trip. Indeed the price of kontrakan in a strategic location such as near an office will be more expensive, but if you don't need to spend a lot of time on a trip, then you can consider it. Besides, finding a kontrakan in a good neighborhood is important because neighborhoods can affect your life. Before deciding to rent a kontrakan, you must understand the agreement with the owner so there are no misunderstandings.
After reading this article, we hope you can decide whether kost or kontrakan you can choose as your place to stay in. One thing that absolutely cannot be ignored before moving to a new place is the furniture. Bring enough furniture so that you do not bother moving the furniture from the old residence to the new residence. so you can make your new place as comfortable as possible with enough furniture. Good luck on finding your new place also don't forget to consider and plan everything before moving into Jakarta. Don't forget to check out other recommendations in our blog!