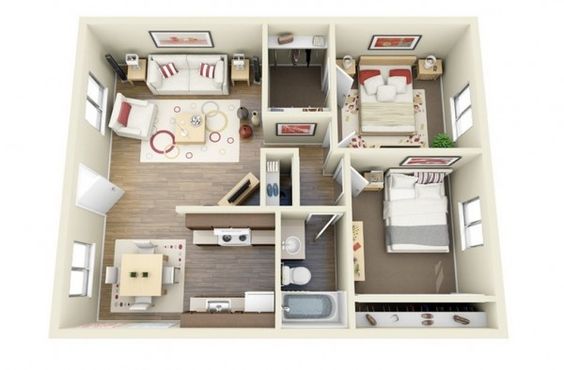 Are you thinking of moving to an apartment? Before deciding to move into an apartment, there are insightful things to be done which are setting priorities and expectations of an apartment. Those things can help you to identify which type of apartment suits you best. There are numerous types of apartments around the world varying from a tiny space for a person to live in until a magnificently spacious one that can accommodate a whole family or a group of friends. People in Indonesia usually live alone in a studio room or live together in 1BR-3BR apartments because it is relatively cheaper. Penthouses and lofts can also be found in several places in Jakarta, which must be a consideration if you are looking for an enormous residing place. We will help you decide which type of apartment fits you best.
Studio Apartment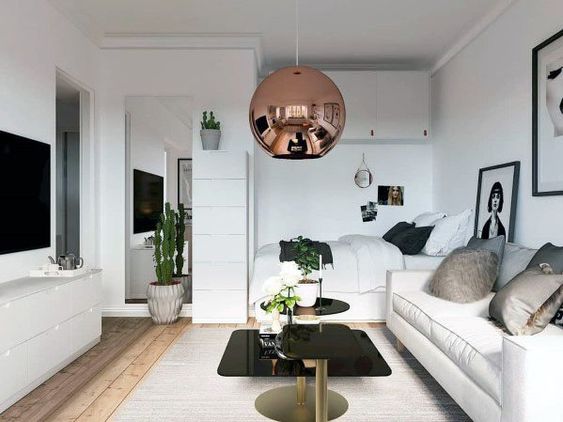 A studio apartment is the number one best-selling apartment in Indonesia. The reason? Because it is the most affordable type of apartment and the most practical living place. The people who often live in a studio apartment are mostly students, fresh graduates, and single workers. It is the smallest type of apartment with an area starting from 25m2 until 35m2.
Equipped with a bathroom and a kitchen, a studio apartment is a perfect place for people who lives alone in a budget. The benefit of living in this apartment is the multifunctionality of the room, in which the bedroom, living room and the kitchen are placed in the same space, making it easier and less tiring to set and clean up the room. The contra of living in a studio is the limited space in the room, making it impossible to put a bunch of furniture and stuff. But if you are looking for a practical place of living, a studio apartment is the best answer for you.
1, 2, and 3-bedroom Apartment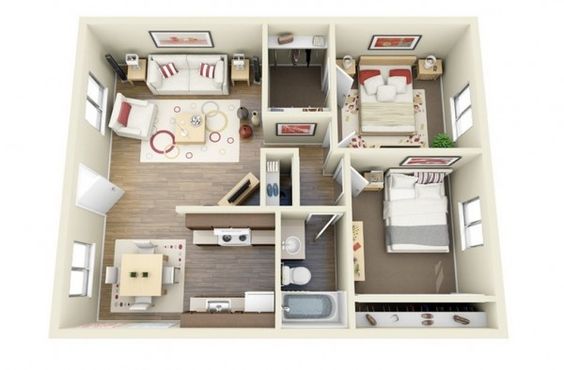 This type of apartment is the most common living place for several people to live together. While a studio apartment combines the bedroom, living room, and kitchen into one place, a 1-bedroom type offers a more private space for the people to rest by separating the bedroom and other rooms. The same goes for 2-bedroom type and 3-bedroom type; the differences are the number of bedrooms and bathrooms in an apartment. The area for a 1-bedroom type is usually about 25m2, 30m2 for a 2-bedroom type, and 85m2 for a 3-bedroom type. The size is not as huge as a penthouse, so it is easier for you to take care of the apartment if you don't have any helper or assistant. If you have a moderate budget and decided to live together with other people, this type suits you the best
Loft Apartment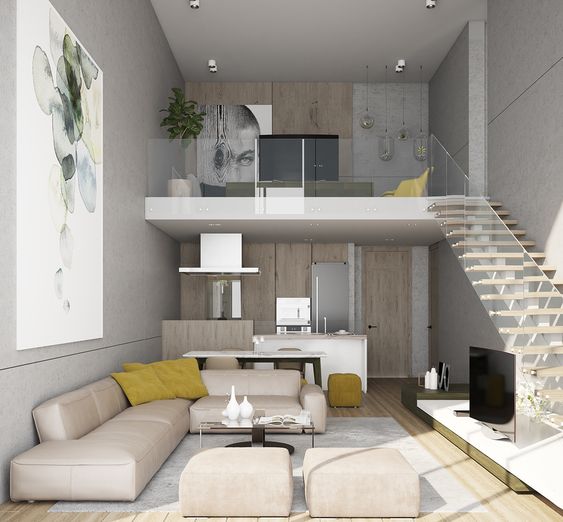 A loft apartment is a spacious apartment with a disclosed space and a higher ceiling compared to other types of apartments. The purposes of the open space and the higher ceiling are to maximize the space of the room to become a functional place to live in. People who live in a loft can transform their room into several parts, consisting of the first floor and a mezzanine.
Usually, the mezzanine becomes an open bedroom or a place where the people channel their hobbies, for instance, making a mini library or a gaming place, while the first floor is where the kitchen, bathroom, living room, and the closet are located. If you have a lot of objects and furniture, a loft can be the answer to your worries. It provides a large space where you can put a lot of objects to decorate your room. This type of apartment is suitable for people who live alone with plenty of budgets because it provides a more spacious and comfortable place to reside.
Penthouse Apartment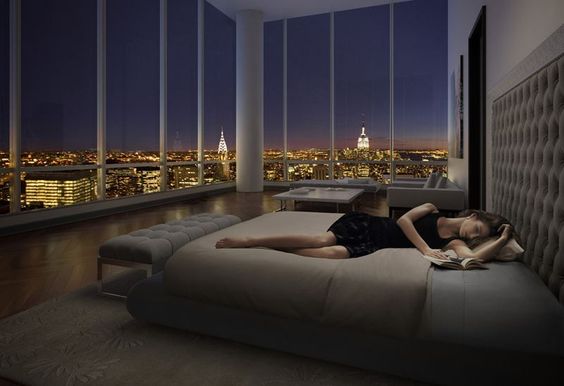 Compared to other types of apartments, this type wins in size and luxurious features. Living in a penthouse will give a sensation of living in a house located on top of a building. The size of a penthouse is gigantic compared to other types of apartments. Starting from 200m2, the owner has the flexibility to decorate the space with lots of furniture, and the place will still be super spacious for several people to live in.
The main difference between penthouse and loft is the number of rooms, in which penthouse has several separated rooms, while a loft is a multifunctional open space. A penthouse will cost much more than a studio, 1-3BR, and a loft, but the amazing view from the highest place of the building, luxurious features, and large size of the apartment will be super worth it. If you have a high budget and interested to live together with some other people, you should consider a penthouse as a new living place!
now you know several types of apartments. we hope this article will make it easier for you to decide the type of apartment that is suitable for you to stay. pay attention to every consideration and also prepare everything before moving to a new apartment. Also, don't forget to look at other recommendations on our blog, that provide many articles to make it easier for you to explore and enjoy living in Jakarta.