Are you trying to figure out the best way to get to our hotel once we arrived at the airport? Guess what? We've all been there! While the choices may be easy at some airports such as Singapore, be warned, it is not the case when you arrive at I Gusti Ngurah Rai International Airport, Bali. Now you might be wondering which transportation suits you well. Don't worry, we have some simple options and tips for you below.
If it is your first time in Bali, then the number of options will probably make you overwhelmed. However, we won't let this problem ruin your vacation! We have you covered with 9 ways to transfer from the airport to your hotel.
1. Private Driver: Klook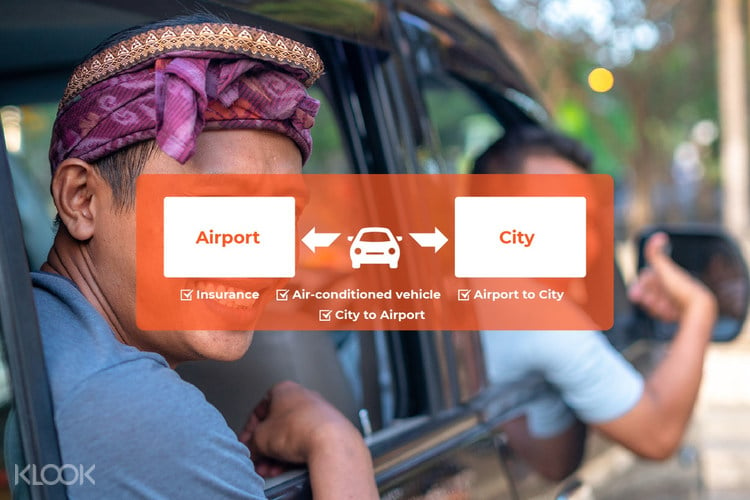 Klook is one of the newcomers in the travel digital start-up that has won lots of travellers' hearts as they give out huge discounts on destination activities and experiences.
One of Klook's services in Bali is providing Private Airport Transfer at a really affordable price. The booking service and process are really simple and can be done both from mobile phone app or computer website.
For more info and the cost, you can check here: https://www.klook.com/id/airport-transfers/
2. Private Driver: Go-Jek
Just like Klook, Go-Jek is one of the travel options platforms that offer you a ride from the airport to your hotel in Bali, or your preferred destination. However, you need to walk out of the airport as these options are banned inside the airport. The gates are about 1 kilometre away from the International Departure Terminal.
If you are a solo traveler, we recommend you order GoRide from Go-Jek, which provides an online ojek (scooter taxi). The pick-up location for online ojek is near the airport scooter park. If you are close to the scooter parking lot, don't forget to immediately type in your destination address and order GoRide so that you won't be waiting for the driver long!
Apart from GoRide, another great way to reach your hotel in Bali by Go-Jek is with GoCar. This online taxi in Bali is perfect for those of you who carry a lot of luggage or are on vacation with your boyfriend, friends, or family.
You can download the Go-Jek app on Play Store on AppStore on your phone.
3. Private Driver: Grab
Just like Klook and Go-Jek basically, Grab is one of the travel options platforms that offer you a ride. And similar to Go-Jek too, Grab has GrabRide who offers you an online ojek service to pick you up from the airport and take you to your hotel or preferred destination.
As for the car service, Grab has actually worked with Angkasa Pura 1 (one of the Indonesian Ministry of State-Owned Enterprises responsible for the management of airports in Indonesia) to launch their GrabCar Airport service in I Gusti Ngurah Rai International Airport. Thus this would make their car service a lot better than before.
You can download the Grab app on Play Store or AppStore on your phone.
---
Also read: A Complete Guide to Scooter Rental in Bali: Cost, Permit Info, Safety Tips.
---
4. Kura-Kura Bus Private Pick Up
Kura-Kura Bus is usually famous amongst Japanese tourist. Worry not, it's well-known for its English-speaking driver and welcome guide with various language options. For whoever facing language barrier in the tourist area, this is totally helpful! It's worth it even if you have to pay extra bucks for transportation.
Kura-Kura Airport Transfer is one of the most expensive compared to the other private pick up services in this list. However, with the high price comes high service too. This service includes their Kura Kura Bus: 7 days Travel Pass. With the pass, you can explore all the tourist destinations (except Ubud) with their buses.
For more info about Kura Kura Bus, you can refer to http://kura2bus.com/transfer_service
5. Arrange Airport Transfer with Your Hotel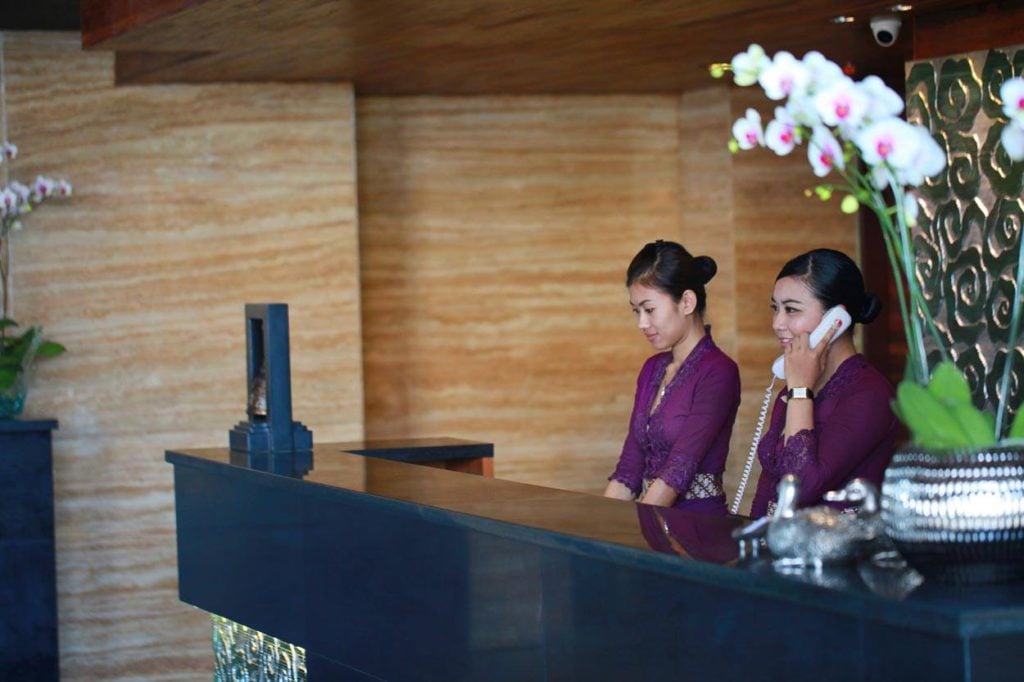 It is a common issue in Bali when you book a hotel at an exotic, hard to find on map, location or Airbnb because the local driver will sometimes get lost while dropping you at the hotel.
Moreover, if you arrive late at night or early in the morning and experiencing jet lag, getting lost in the middle of nowhere is really frustrating.
The solution is simple, just request your hotel to arrange a pick-up service. Most of the time, the transfer service will be more expensive. However, at least you will be worry no more! The cost depends on your hotel policy.
6. Airport Private Car Driver
"Taxi mister, taxi!" is one of the most common sentences you will hear when you arrive at I Gusti Ngurah Rai International Airport, Bali. Most all of the Bali airport drivers you'll ever meet would probably say that. They will swarm you with the warmest smile ever, and ask whether you need any help getting to your hotel.
The drivers will usually offer an unreasonable price at the start. However, you can always negotiate it. My advice is to disregard them straight away and walk away. They will ask you to counter their request. Depending on your location, you should negotiate between IDR 200.000 to 250,000 for Kuta area.
This is your last resort and only use their service if you don't have any options left and did not book transport in advance.
7. Airport Scooter Driver (Ojek)
If you are a solo traveller and you want to find cheap transportation to your hotel, the local scooter driver – or known as ojek can be your lifesaver. Other than its ability to pass through the traffic jam, it is suitable for finding alternative routes.
In order for you to find an ojek driver, you have to walk to the Domestic Terminal. Specifically near the Starbucks and Hungry Jack restaurant. There will be some ojek drivers on stand by. Once you agree on a price, the driver will take you to the motorbike parking area. However, the same as the car drivers, they will usually offer an unreasonable price at the start, you should always negotiate it!
If you are not travelling solo, it's probably cheaper if you book a private car instead, as the driver can only carry a passenger at one time and you could only bring one backpack.
8. Hopped into a Conventional Taxi
Conventional meter taxi is one of the most reputable private transportation companies in Indonesia. They've operated since decades ago and spread among big cities. Amongst all taxi brands, they are known for its fair wavemeter, safety driving, and least-scam taxi.
Unfortunately, the conventional meter taxi does not have licenses to operate inside the I Gusti Ngurah Rai International Airport. However, if you still prefer to use a meter taxi, you can catch some dropping off customers at the Departure Terminal.
Once you reach the outside of the Arrival Terminal, take the elevator to the 3rd floor where the Departure is. Wait for any conventional meter taxi dropping customers, quickly jump into the taxi once the customers have paid. The drivers do not want to be caught to pick up new customers.
9. Private Driver: Viator
There are a lot of websites that provide you with airport transfer services in Bali. You can always go on Google, type in "Airport transfer Bali" and, bam, you will find a lot of options there.
One of the websites that we recommend for you is Viator. They offer you a lot of options of what kind of airport transfer services that you want, that would suit you better, you can always choose it yourself.
---
So, those are all the 9 ways to transfer from the airport to your hotel in Bali. Some of them are cheap, some others are expensive. However, you can always choose the convenient one, the one that suits you better yourself. Hope this helps you, and see you in Bali, Flokqers!
---
Want to find a rental option for your vacation in Bali? Flokq has several rental options in Bali with well-facilitated rooms and at an affordable price! Click the button below to find out more.
Click Here to Check Out More Flokq's Homes