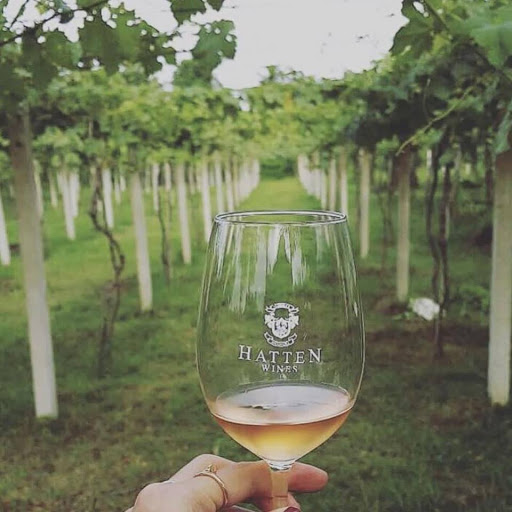 Bali
|
Local Guide
10 Agrotourism Spots in Bali for A Refreshing Nature Trip!
It's not just the beach that is a symbol of Bali's natural wealth. Exciting Bali holidays with family and friends can be in other ways such as visiting agrotourism. Not only enjoying the beauty of nature but also increasing knowledge and life skill.
The reason is that agrotourism is not only presenting a typical agricultural view but also the process of making products. In addition, visitors can also enjoy the products they have made directly. Interesting right? Especially if you come with your children and family.
The following are recommendations for agrotourism spots that can be an option when you are on vacation in Bali.
1. Bagus Agro Pelaga
This agrotourism spot is not only specific to one particular type of plant, but there are vegetables, fruits and flowers. Even to be able to provide healthy plants with an organic system there are cattle and chicken farms. Visitors can learn the process of farming, making palm sugar, coconut oil and ready-to-drink coffee.
Bagus Agro Pelaga is one of the most comprehensive agrotourism spot in Bali, visitors can even stay at villas in the area. There are also restaurants, supermarkets and children's playgrounds. If you are interested, you can visit Petang Village, Pelaga District, Badung.
2. Bali Pulina
You must be familiar with Tegalalang, which is famous for its beautiful rice fields. Not far from this place, there is a paradise for coffee lovers, you know. For coffee and chocolate lovers, you must visit Bali Pulina agrotourism.
If you visit Bali Pulina, you can know the process of making Luak coffee. Not only coffee, chocolate and herbal plants are here. You can enjoy various drink variants such as ginger coffee, pure cocoa, Balinese coffee and ginger tea while enjoying a typical rural view.
3. Bali Fruit Garden
This agrotourism provides a place to play golf and potted fruit plants (tabulampot). So that tourists find it easier to pick existing fruit. In addition, because of its location in the middle of Denpasar City with relatively narrow land, the Tabulampot method is more appropriate. Not only enjoying the fruit that you pick right away, but you can also buy plant seeds and fruits here.
4. Basanta Agro Organic
Another agrotourism that serves coffee in Bali. Not far from the rice terrace in Tegallalang, precisely in the Sebatu area.
When you enter Basanta Agro Organic, you will be greeted with traditional Balinese music. You can really feel the atmosphere of Bali here, typical tropical plants and traditional buildings are also there. In addition, you can learn the process of making civet coffee. You can also enjoy the beautiful scenery with various variants of coffee and herbal drinks that have been provided.
5. The Sila's Agrotourism
This agrotourism has a unique concept that is different from others and is suitable for children. You can recreation while learning with the various rides and facilities provided. There are a camping area, a meeting room and a children's play area. Besides that, you can also experience an adventure like in the wild. There are three adventure themes to choose from, namely Jungle Adventure, Pohen Hill, and Botanical Journey.
---
Also read: 11 Stunning Camping Spots in Bali for Adventurers
---
6. Sibetan Tourism Village
This tourist village is not only rich in customs and culture but is also known as a producer of salak. This village is in the Bebandem area, Karangasem.
Visitors can learn to cultivate bark and rice, make batik and even make wine. Various unique preparations of salak are available here, from salak coffee to salak wine. Your vacation is more complete by learning the culture in this village in beautiful nuances.
7. Bali Strawberry Farm & Restaurant
Relaxing while enjoying a delicious meal of freshly picked fruit while enjoying the cool air and beautiful scenery is sure to please. One of the places in Bali Strawberry Farm & Restaurant, which is located in Bedugul. Here tourists can pick their own strawberries and enjoy foods made from strawberries.
8. Hatten Wines Vineyards
Intrigued by the wine fermentation process to become wine? You can come to the Hatten Wines Vineyard in Sanggalangit Village, Buleleng. Visitors can enjoy the extensive vineyard, picking, and fermentation process. Various types of wine are here to produce various variants of wine.
Apart from vineyards, this place also provides a wide variety of wines. The difference in climate makes the taste of wines typical of Bali or tropical regions different from those in sub-tropical areas such as Europe. The wine variants that you can find here include Aga Red, Aga White, Alexandria and Tunjung Brut Sparkling.
---
Also read: The 25 Best and Most Recommended Bali Yoga Studios
---
9. Big Tree Farms Bamboo Chocolate Factory
Located in Badung Regency, Big Tree Farms Bamboo Chocolate Factory is the right place for you, chocolate lovers! The artistic building makes you feel at home for a long time while watching the processing of cocoa into delicious chocolate under one roof. All materials used are the produce of local and organic farmers. Like using peanuts and coconut sugar.
10. Seaweed Farm in Nusa Lembongan
Islands around Bali that are no less beautiful, one of which is Nusa Lembongan. You can feel the excitement of planting and harvesting seaweed and enjoying the beauty of the sea. Don't worry, the local people are trained as tour guides. Bali which relies on the tourism sector makes residents accustomed to the presence of tourists.
Bali, which is growing rapidly through the tourism sector, has made its natural and cultural wealth have its own selling points. The beautiful beach is of course already crowded and can spill at certain times.
---
If you are tired of the hustle-bustle and crowd of the center of Bali, you can enjoy a vacation in an agrotourism spot that offers you the calmer side of Bali. Not only vacation, but you could also learn the process of farming and making processed products and enjoying them. Interesting, right?
---
Looking for a comfortable coliving space with a green and open space in Bali? Check out our room selections for your best stay in Bali!
Click Here To Find Your Bali Home