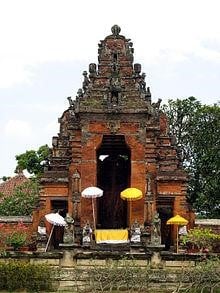 Bali
Ultimate Guide to Klungkung, Bali
If you come to Bali, why not visit the Klungkung area? It is the area where you can meet the real nature and a lot of tourist attractions here. Besides that, you can stay here and get to know local people because the area is friendly. If you plan to visit Klungkung by any chance, this is the details that you should know first to guide you while you are in Klungkung.
About Klungkung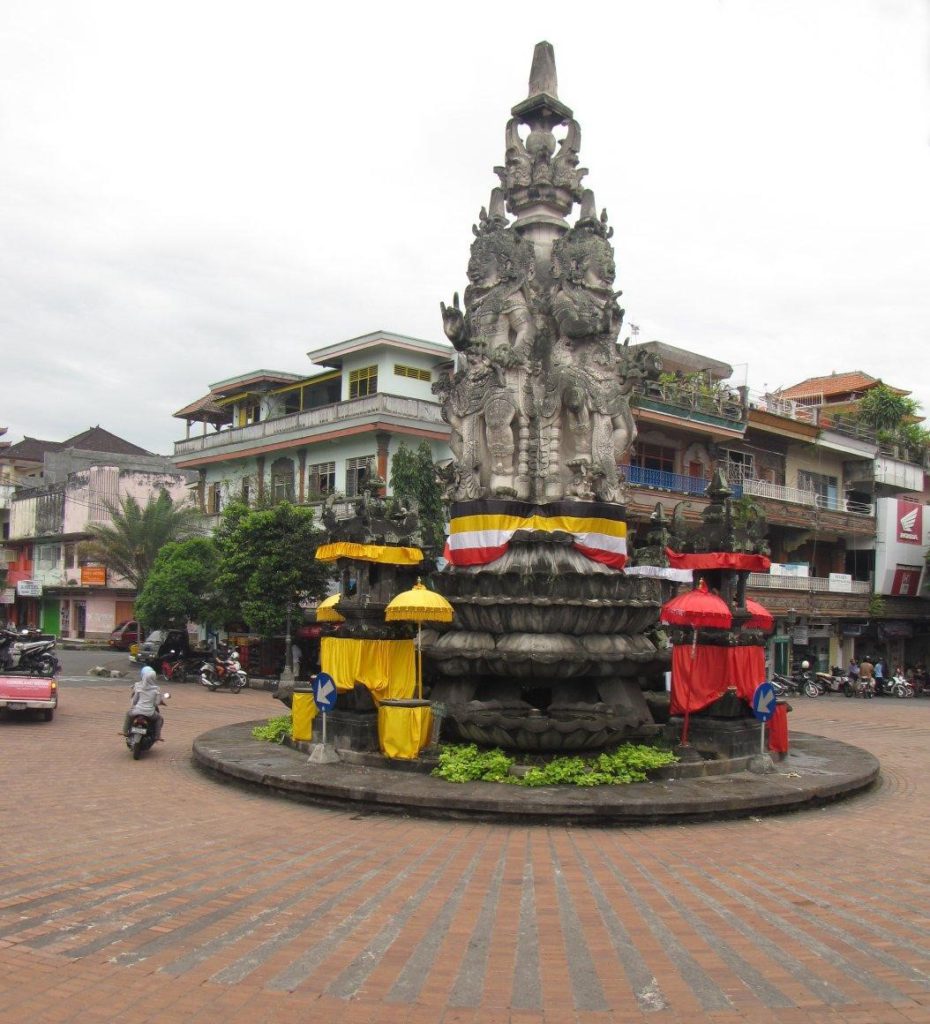 Klungkung is the smallest regency in Bali that has an area of 315 square kilometers and a population around 200,000 people. It is famous for the classic Balinese paintings that represent the story of Mahabharata or Ramayana. The 66.5% of the land area in Klungkung is made of the offshore islands of Nusa Penida, Nusa Lembongan, and 8 other smaller islands. Located in East Bali, you can find that Klungkung is quite attractive because they provide a lot of tourist attractions that you can enjoy here.
Things to Do in Klungkung, Bali
There are a lot of things that you can do in Klungkung. Honestly, this is the perfect place where you can enjoy the nature vibes. You can enjoy the beach, temples, or many other monuments that are unique here. But if you are expected to enjoy the bars or clubs, you can just visit Nusa Penida because this isn't a place that you can count on for your lifestyle.
Beaches near Klungkung, Bali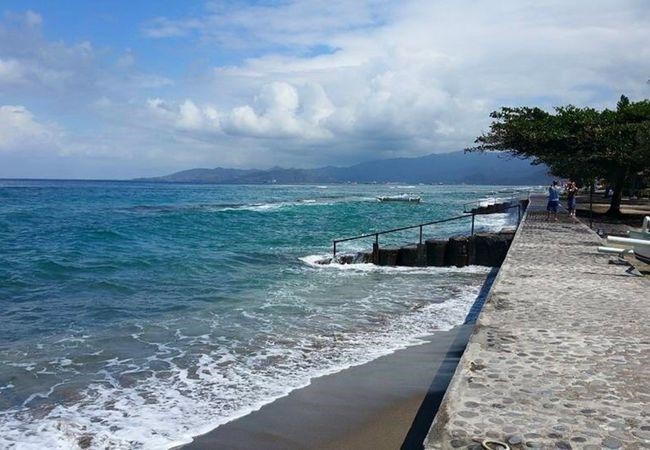 If you are looking for the white sandy beach that is fit for taking pictures, you just can go to Nusa Lembongan, Nusa Penida, or Nusa Ceningan island. But if you are looking for a beach just to relax your mind and sunbath, you can visit Kusamba Beach. It is a black sandy beach that is often a ritual place for Balinese Hindus. So it will be a new lesson for you if you visit the beach while there is a ceremony held. Another black sandy beach that you can visit in Klungkung is Goa Lawah beach. Not far away from Kusamba, you can enjoy the quiet beach vibes while drinking a fresh coconut.
Temples in Klungkung, Bali
Klungkung is one of the regencies that offer a lot of holy or sacred temples for the visitors. But, these are the most famous temples in Klungkung that you can count on to visit.
1. Kerta Gosa Temple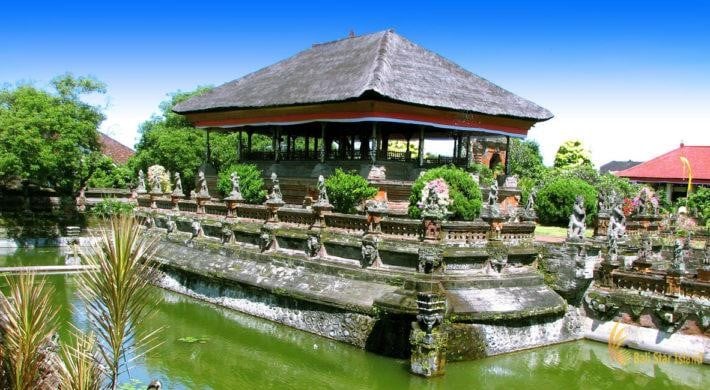 The first holy temple in Klungkung that you should visit is Kertha Gosa Temple. When you visit here, it can be seen that the cultural richness of Balinese people comes from the architecture. You will find 2 main buildings such as Bale Kambang, and Bale Kerta Gosa. This place is one of the options that Balinese always hold for sacred days.
Address: Jl. Kenanga No.11, Semarapura Kelod, Kec. Klungkung, Kabupaten Klungkung, Bali 80761
Opening hours: 8 AM – 5 PM
2. Penataran Agung Klungkung Temple
For the second one, you can count on Penataran Agung Klungkung Temple to be your go-to temple in Klungkung. Here, you can find several altars named tumpang pitu, tumpang tiga, tumpang lima, tumpang sia, tumpang solas, piasan, bale agung, bale pasamuan alit, and many other altars. Each altar has different functions and you can visit one by one. When you come here, don't forget to wear sarong and follow the rules that they have.
Address: Jl. Gunung Semeru No.15, Semarapura Kelod Kangin, Kec. Klungkung, Kabupaten Klungkung, Bali 80761
3. Dalem Kerti Temple
And last but not least, Dalem Kerti Temple. You can find it easily because it is located strategically in the Klungkung area. The temple is always used by Hindunese to pray and celebrate the holy days. Same as the other temples, you have to wear sarong if you want to go in.
Address: Jl. Gelgel-Jumpai, Gelgel, Kec. Klungkung, Kabupaten Klungkung, Bali 80761
Opening hours: 24 hours
Shopping in Klungkung, Bali
You might think that Klungkung is not a worthy place to do the shopping. But, you can find a lot of unique things here in their Klungkung night market. There is a market where people usually mention it as pasar senggol. Here, you can find the beautiful crafts like wood paintings, carvings, sarongs, handmade spa products, coffee beans, and the other Balinese traditional clothes. Besides that, you can also find a wide selection of fresh fruits and vegetables for your needs. So if you are looking for the unique yet affordable place to shop here, Klungkung night market is the best option for you.
Tourist Attractions in Klungkung, Bali
Who said that there are no other tourist attractions in Klungkung? You can find it quite easy. These are some of the famous tourist attractions that you should visit while you staying here.
1. Klungkung Royal Palace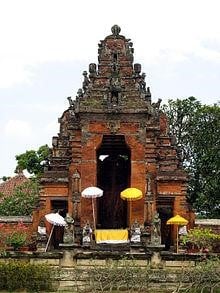 Klungkung Royal Palace is the most famous place that you will ever heard in Klungkung. Located just near the Kerta Gosa Temple, you can visit those attractions at the same time. You will find the floating pavilion and the ceilings with unique paintings inside. The entrance fee here is IDR 20,000 and you can see a lot of unique pure Balinese things.
Address: Jl. Diponegoro, Semarapura Kangin, 80751 Bali, Indonesia, Central Semarapura, Klungkung, Klungkung Regency, Bali 80761
Opening hours: 10 AM – 5 PM
2. Puputan Klungkung Monument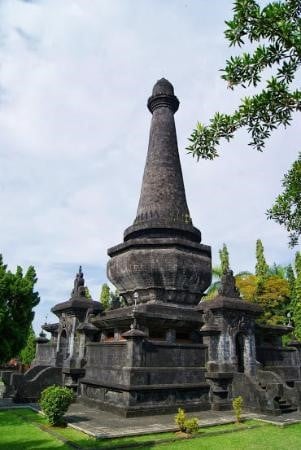 Another famous tourist attraction in Klungkung is Puputan Klungkung Monument. One of the unique things is that the monument rises to 28 meters above the ground, which is high and could be the city's skyline. This monument is made to remind people that there is a memorial for future generations about a historic event that occurred in 1908 back then. Besides the main monument, you can find a room equipped with memorabilia, historical photos, and artefacts. Sounds intriguing, right?
Address: Kec. Klungkung, Semarapura Tengah, Kec. Klungkung, Kabupaten Klungkung, Bali 80761
Opening hours: 10 AM – 5 PM
3. Semarajaya Museum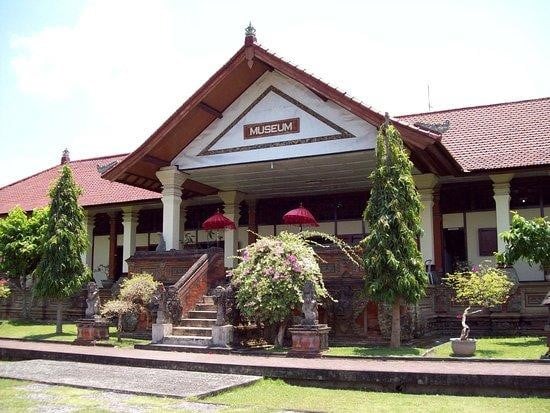 Another historical tourist attraction that you have to visit is Semarajaya Museum. Here, you will see and explore about a collection of traditional paintings, clothing, sculptures, and weapons like keris. Not only about it, but you can also see how the process of making palm sugar, and it is made by a community inside the museum.
Address: Jl. Untung Surapati, Semarapura Kelod, Kec. Klungkung, Kabupaten Klungkung, Bali 80761
Opening hours: Not listed
Getting Around Klungkung, Bali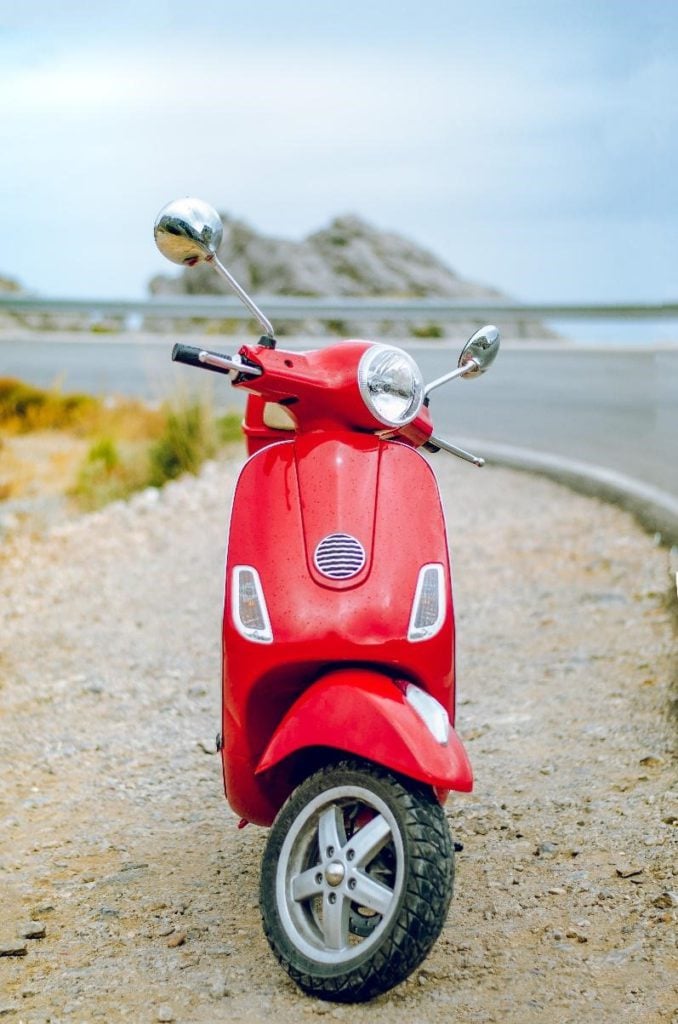 In Klungkung, you can get around with every type of transportation that you like. It is good for you to take a motorcycle because you can feel nature here. Don't worry about it because there are a lot of rental cars or motorcycles that you can find here. Also, you can rent it with or without a driver and the prices in a rental car are very competitive.
Expat Living in Klungkung, Bali
Are you looking for a place where you can move and stay for good? Klungkung could be one of your best options. You can move here and stay with other expats. Usually, the expats that live here are the people who like to explore the culture of Bali. And if you stay here, there are a lot of villas or homestay options that you can count on. So, don't worry!
That's all. Have you ever visited Klungkung? You'd better visit it because you can learn and see the real cultural vibes of Bali here.
Want to explore more rental options in Bali before the next trip there? Flokq has several listings for a more affordable option from their offers. Head up to Flokq to find out more!
CLICK HERE TO EXPLORE RENTAL OPTIONS IN BALI