Surfing is something you need to learn while staying in Bali. If not, you're gonna be missing out on one of the best things Bali can offer: it's beaches. There are countless surf spots and beaches in Bali for you to both practice and try out your skills. If you're nervous, there are many surf schools and surf camps where you can practice and learn how to surf. Check out our article on surf schools in Bali. For now, here are 20 best surf spots in Bali
In addition, here are a few important surf terms and lingos to get you started:
Point break: a point in the coastline where the waves will break and turn into white foam.
Beach break: waves end on a sandbed. Perfect for fresh learners
Reef break: waves end on corals
Left hand/right hand break: a way to define where the wave starts and ends. The wave will form a sweeping motion from either side. For example, if a wave is coming from the left to the right, then it's a right-hand break because the break will be at the right-hand side.
Peak: when waves are sweeping the beach without sweeping to the left or right. Can happen more often when there are onshore winds
Offshore/onshore: the direction of the wind, essentially. Offshore means it's going from the coast to the sea and onshore means otherwise. Offshore prolongs waves while also making it steeper, while onshore can make peaks.
Swell: waves heading for a coastline in rapid succession one after another. They are usually formed by wind, but can also be formed by faraway storms. Those are called groundswells.
Tube/barrel: it's referring to the cylindrical shape that the waves form before it breaks. You would see this a lot in movies or animated motion pictures.
With that, let's view 20 best surf spots in Bali
Read also: A list of 17 Best Surf School in Bali for Beginners!
1. Suluban Beach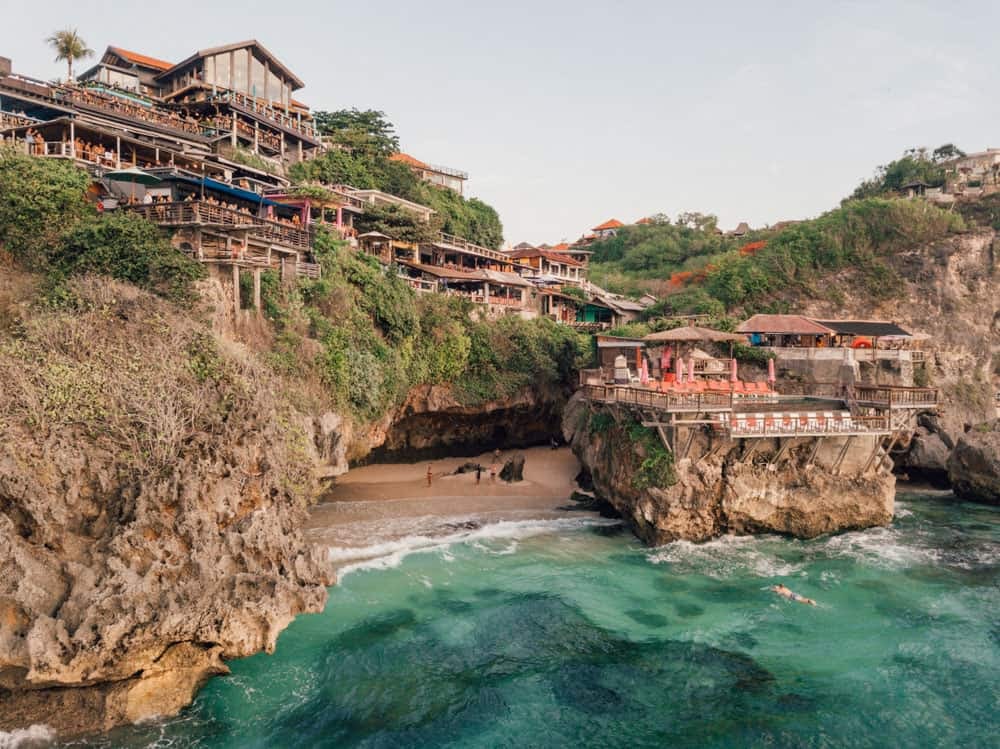 If you want to surf while having a fantasy set as your background, check out Suluban beach! This secluded gem in the heart of Uluwatu is a must go if you are a lover of beautiful cliff sides and big waves. The walk there might be a bit difficult, but it's all worth it once you get to the beach. Bring a drone and take pictures whenever possible.
2. Lebih Beach
Located in the east side of Bali, Lebih beach is a niche spot due to its location and infrequent waves. Don't worry if you don't get any though, you might get compensated by the sheer number of other things to do there.
3. Ketewel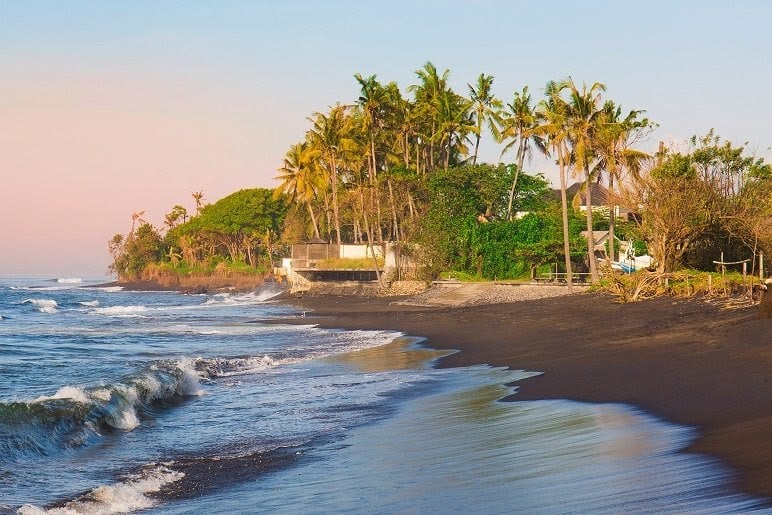 Here is another uncommon beach that you can try and check out. Ketewel beach, like Lebih beach, also has black sands as their coastline. Waves here are more miraculous than Lebih though, because it's only during wet seasons that you get to ride their waves. If you want to try out a place off the beaten path, then Ketewel is a good start! Still not a good place for beginners, though.
4. Padang Galak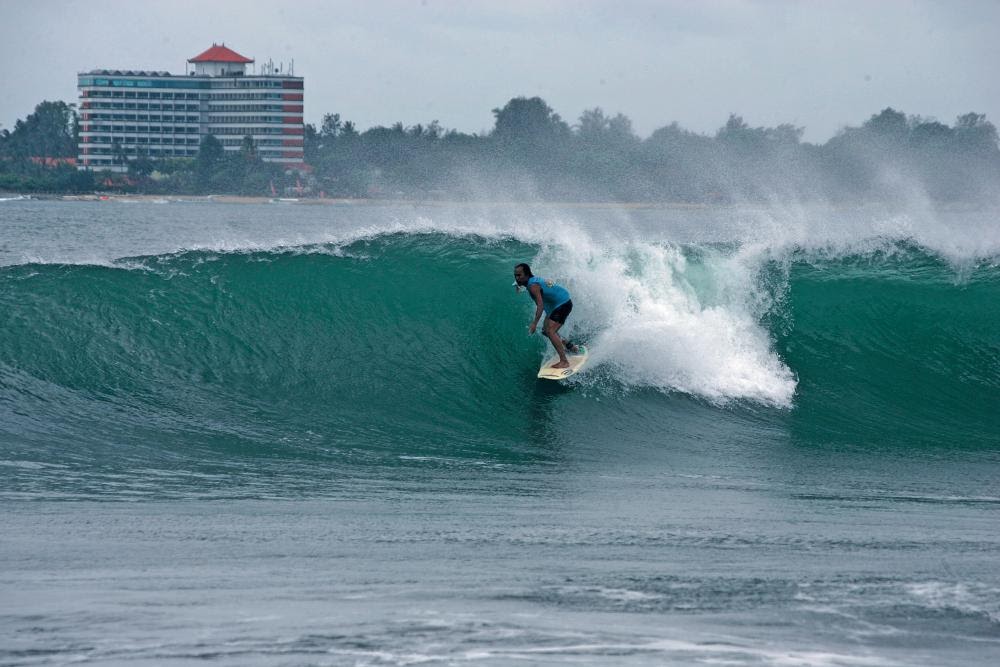 Located in one of Bali's most famous spots, Sanur, Padang Galak beach offers promising waves, especially during the wet season. This beach is located near the rivermouth of Jeh Ajung river. It is comparatively approachable for beginner surfers as its waves end at a beach break, but we would still recommend having a guide or a pro watching your back.
5. Sanur Reef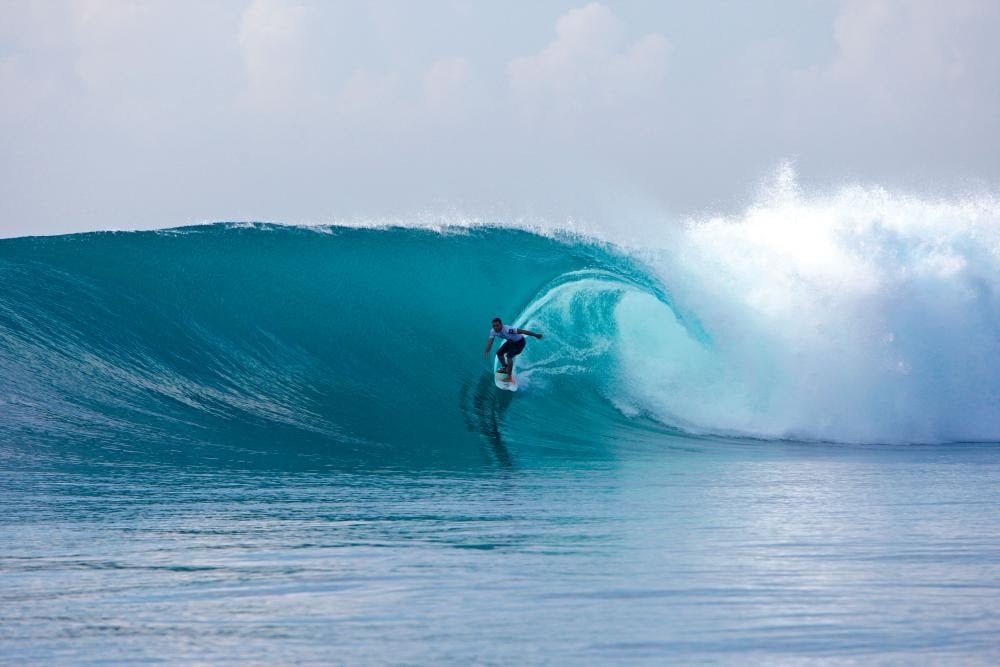 One of the most versatile when it comes to waves, sanur has a bit of everything for everybody. It commonly produces beginner-friendly waves, yet will still give you an adrenaline rush. Like a werewolf, though, there will be a time (say one to three days) where Sanur's waves beckons for the pros and veterans to surf. In this time waves could measure up to 8-10 feet, so when that comes and you're still not sure how to surf yet, better move out of the way and watch as pro surfers ride inside giant tubes.
6. Sri Lanka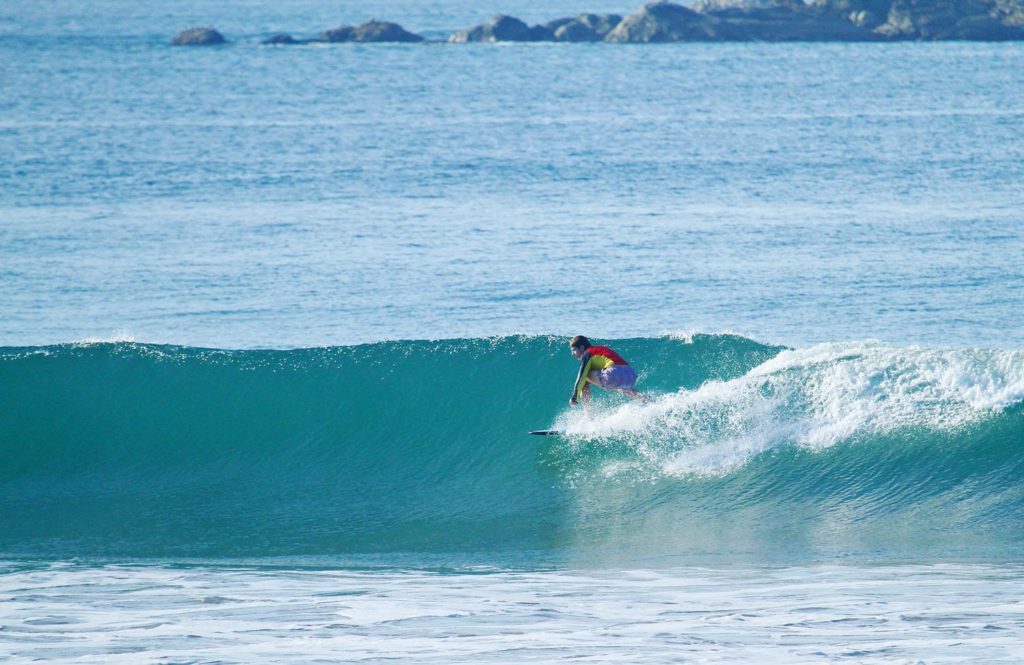 Around the Sanur area, Sri Lanka is very open to different levels of surfers to enjoy its waves. Not to be confused with the nation located to Indonesia's Northwest, This surf spot normally accommodates smaller waves for learners. But with the help of a large swell, this place can turn into an awesome barreling or tubing experience.
7. Nusa Dua/Blackstone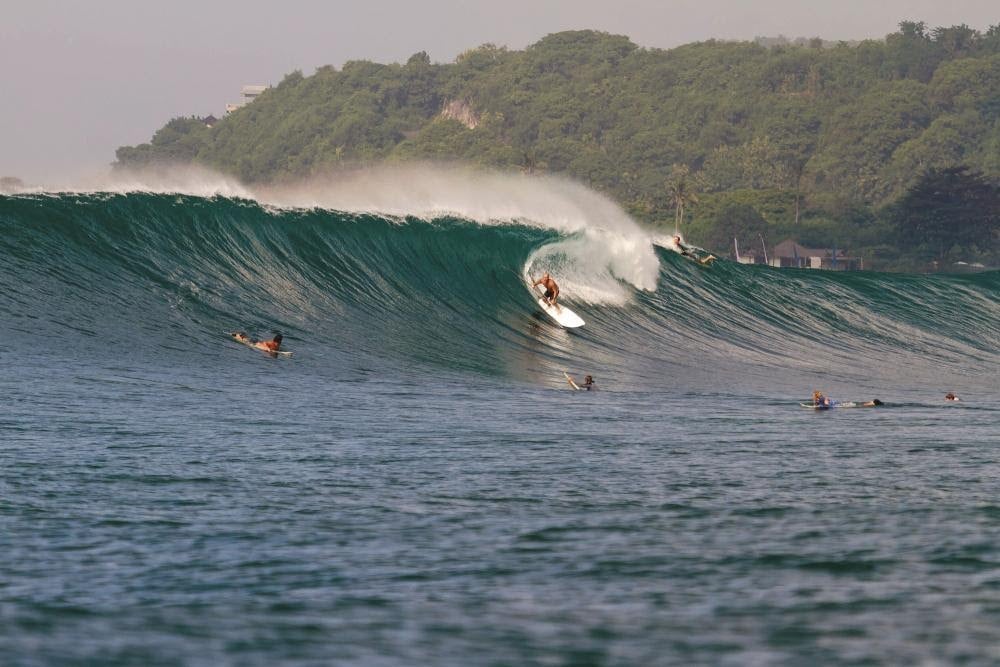 Probably needs no introduction to those who know surfing, Nusa Dua has one of the best right-handed waves around. The conditions of the coursing waves are not to be meddled with, as it can gulp you good if you're not careful. The break is a bit further from the beach, so you might need to hire a boat, which the fishermen there would do for a price that could go as low as 50 cents.
8. Bingin Beach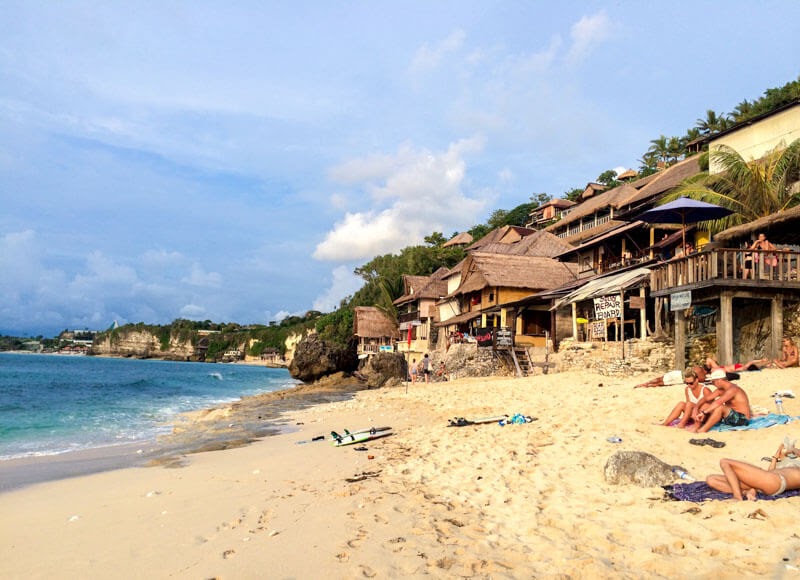 Moving up to surfer's paradise Uluwatu, Here is one of the first beaches that stands in the Indian ocean gang. Bingin beach offers crazy and power waves for pros and veterans to surf. It might take quite a bit of walking to get there, but once you are there you will be met with fierce and stunning left-handed waves.
9. Dreamland Beach
Going up north from Bingin, Here is a beach that is situated near white cliff sides with green vegetation growing out of it. Dreamland beach is a dreamland for both beachgoers and beginner to intermediate surfers due to its frequent left-handed low tides. If not for the waves, the white sands and clean water will certainly make visiting this beach unforgettable.
10. Impossibles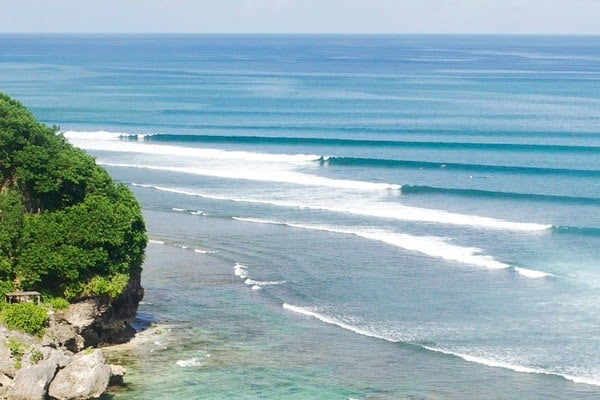 One of the lesser known surf spots in Uluwatu, Impossibles offer left handed waves that could take you for a ride through a large chunk of Bukit Coastline. The waves here are big, so it's best to leave that trip for the experienced. If you are experienced, though, it's impossible for you to miss out on this one!
Read also: Boost Your Adrenaline with 15 Most Exciting Water Sports in Bali!
11. Temples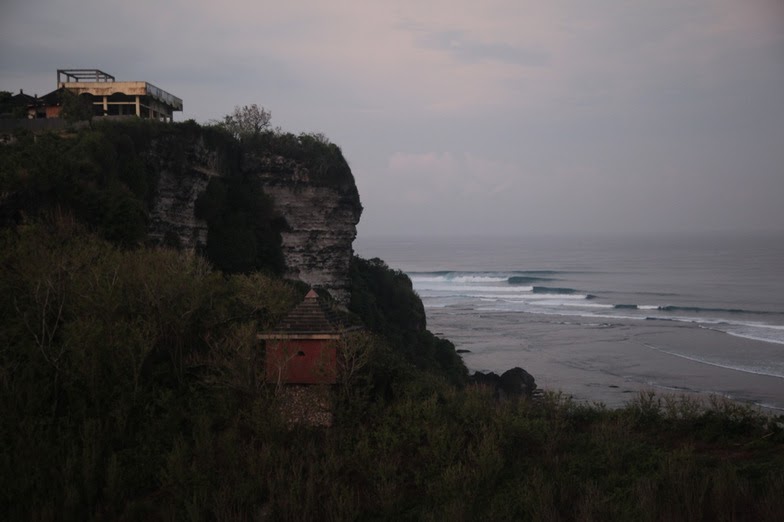 Probably the least known spot in Uluwatu due to its location and difficulty. temples produce the best left handed waves with spots on reef breaks. It gives a mysterious vibe like you've just found a hidden rad spot where many can't reach.
12. Double Six (recommended for beginners)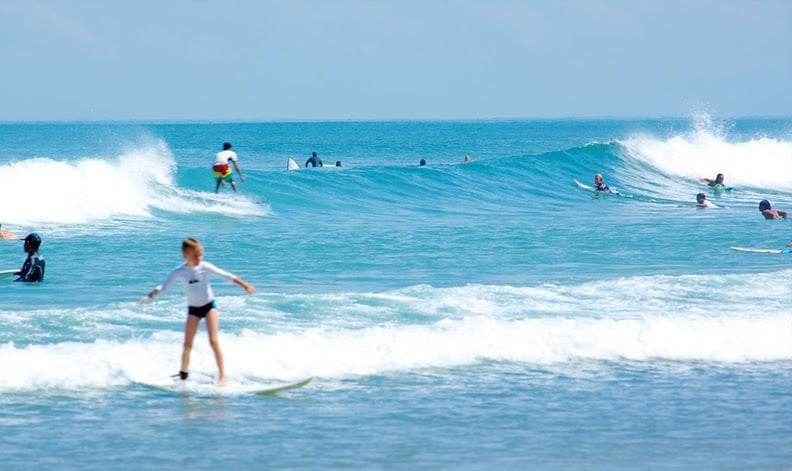 If you want to start anywhere with surfing, start here in Kuta. Double six beaches offer some of the best beginner-friendly waves with small, yet consistent waves where you can learn how to wipe out, paddle, and other essential skills in surfing. There are also many surf schools there, so you can get assistance on how to improve your surfing.
13. Echo Beach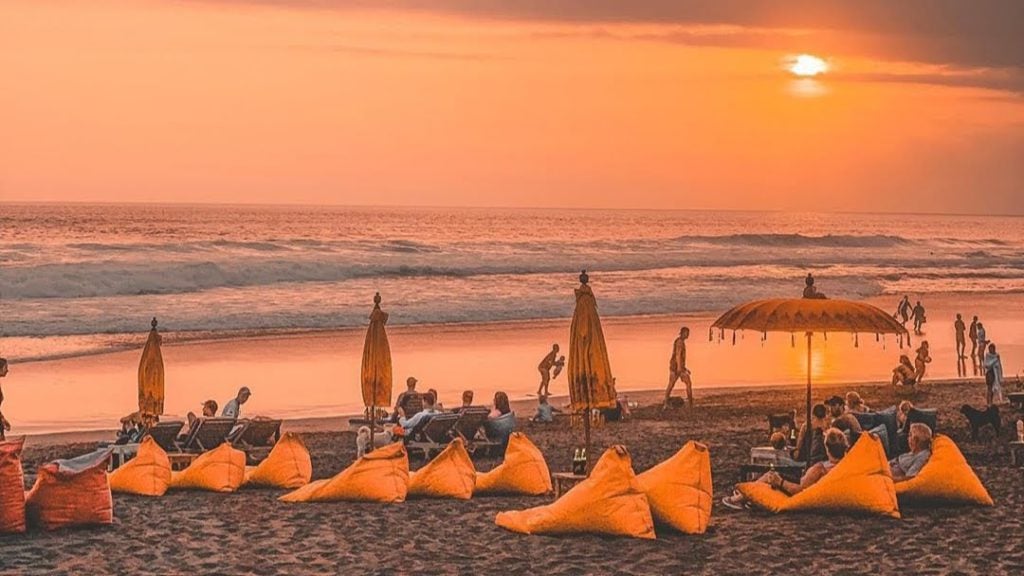 If you want to try something more after trying out beginner friendly places like double six or batu bolong for example, you can move on to Echo. Echo beach's left handed waves will give you enough adrenaline to keep you on your feet, literally.
14. Batu Bolong Beach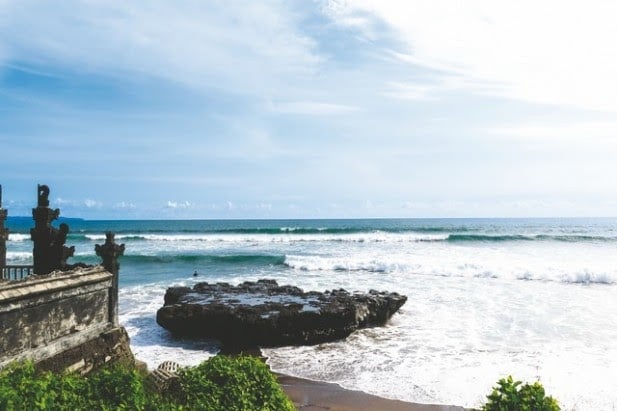 Batu Bolong beach is also a great place for beginner surfers. With its long and drawn-out waves, you can practice balancing on your board. Other favorite activities here would be logging as the waves are stable enough for the board to float nicely.
15. Pererenan Beach

It's best to try out some of Canggu's spots before moving on to expert surf spots in Uluwatu. Pererenan gives you fast, yet manageable waves. It is very much consistent in producing waves, but the best time to go there would probably be during the wet season.
16. Berawa Beach (recommended for beginners)
Berawa beach, like double six, is also quite beginner friendly. Peak waves would often come crashing every so gently to the coastline. It's a walking distance from Batu Bolong, so if you want a change of pace or if one is too crowded, you could go to the other.
17. Keramas Beach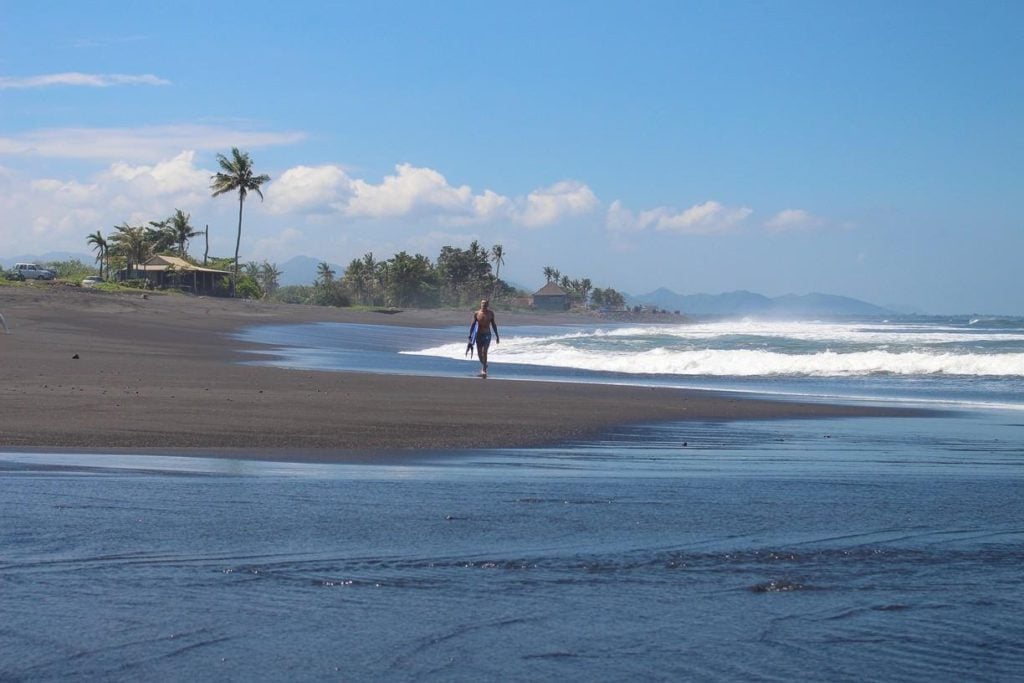 Compared to the many other beaches in the same area, Keramas offers an expert-level experience on barrel riding and maneuvering. It is also frequented by many expert and veteran surfers. It is also a right-handed type, which is different from most other beaches surrounding it.
18. Padma Beach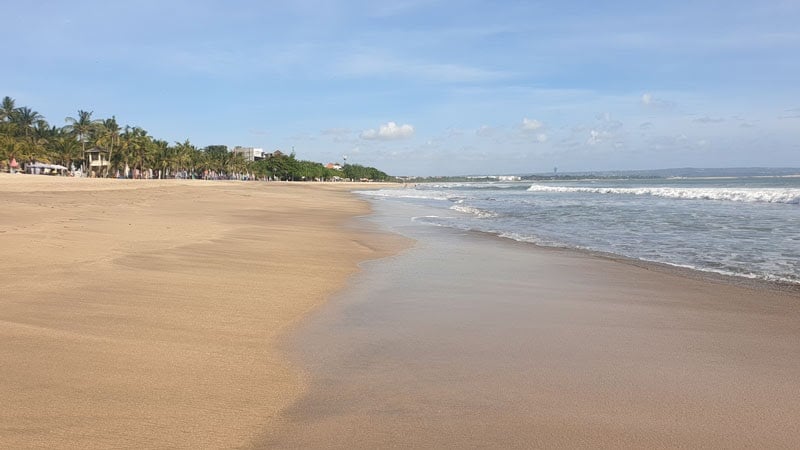 Super consistent and can go both left and right handed, padma beach is an intermediate level surfing experience where you can consistently get great waves. You can start practicing some beginner to intermediate maneuvers here, or even some fancy tricks if you'd like.
19. Medewi Beach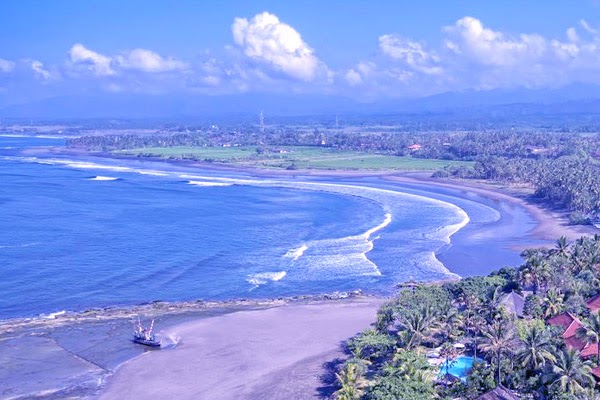 The waves here are left handed and are very much suited for beginner or intermediate levels. This is due to the waves emphasis on long surfs rather than barrels. It's the best if you like to just casually ride the waves from side to side.
20. Balian Beach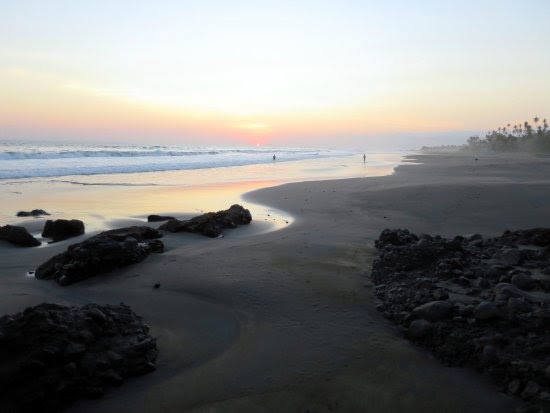 Another beginner-intermediate level surf spot, Balian breaks both left and right. Due to this you will get more chances to catch waves. There are from time to time small barrels that form from the swells and waves coming in. Watch out for other surfers coming through or right in front of you!
Read also: 16 Breathtaking Waterfalls in Bali You Must Visit!
And that's 20 best surf spots in Bali! We hope you liked it! We've seen all kinds of surfing spots today, from popular and crowded, to hip, and small niches that might actually be more rewarding than anything ever. Surfs up!
---
Your surfing experience will be much more fun if you stay in a place near one of these surf spots by renting with Flokq. Flokq has several rental options in Bali to make your surfing experience more fun.

Want to know more? click the button below!
CLICK HERE TO FIND RENTAL OPTIONS IN BALI