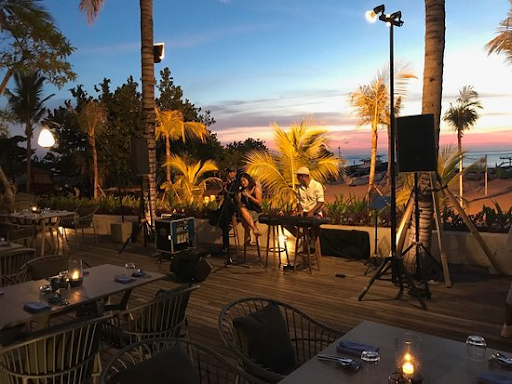 Bali
|
Local Guide
Don't Miss Out on These 10 Amazing Activities to Do at Night in Bali!
As one of the most popular tourist destinations in the world, Bali slowly becomes a busy city during the day as well as during the night. Although most activities are suitable to do in the daylight, there are also several things that can be even better to do at night, ranging from entertaining activity to delightful culinary trips.
Experiencing Bali's nightlife can totally level up your holiday trip. Almost every area in Bali is ready to bring you pleasure nightlife, the famous ones are Kuta, Legian, and Seminyak where you can go literally everywhere and still find attractive things to do in Bali at night.
Perks of Bali's Night Activities
Apart from the fame of Bali, there are also a few other causes that make Bali a perfect place to experience nightlife. Here are some of the reasons of them:
Variety
The variety and amount of choices available for nightlife in Bali is amazing. You can choose any preference such as music, atmosphere, budget or crowd, Bali got you covered.
Fair Prices
Specifically speaking about nightlife, Bali provides great value for money. Many nightclubs do not charge an entrance fee. Although the cost of some drinks can be expensive, again, it is still in a fair price state.
Fun Crowd
Just like a home for multicultural people, the crowd for nightlife is coming from all over the world. Hence, this thing allows you to mingle and have a good time while meeting with a new person.
Dos and Don'ts of Bali's Night Activities
Although Bali is open for cross cultural, there are still some issues that need to be concerned about. Here are a few tips and advice for night activity in Bali:
Do not Drink and Drive
: An essential rule that applies in other countries, do not drink and drive is a basic rule you need to follow especially after nightlife such as clubbing or party. Otherwise, you can get involved in an accident and deal with local law.
No Drugs
The important thing to remember about nightlife in Bali is that there are no drugs allowed. In general terms, Indonesia has the prison sentence law and death penalty for drug trafficking.
Respect Local Customs
A basic rule related to local customs or norms applied in Bali. Although Bali is very liberal and welcomed for foreigners, it is still necessary to respect local customs in Bali which can make Balinese more friendly.
Use Common Sense
Stay aware and sober even in the middle of nightlife's excitement is important as you need to use common sense and not cause any danger either for yourself or others.
Read also about Best Coliving Space in Bali
Things to Do at Night in Bali
Easy to find but hard to choose might be the right sentence to describe night activities in Bali. Almost every corner in Bali is offering its own charms which make you have lots of options about things to do in Bali at night. To help you get one, here are some recommendations of the most interesting activities available in Bali during the night.
1. Nightclub and Bars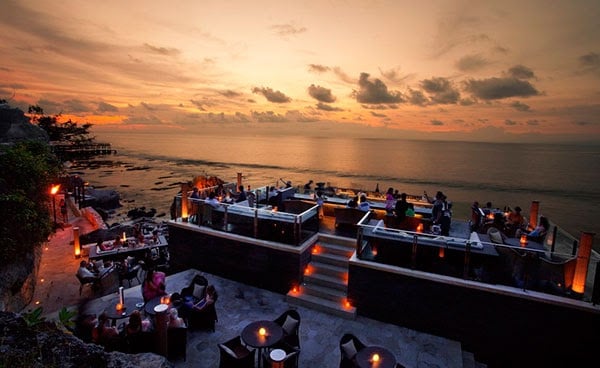 First we have the ultimate things to do at night especially in Bali, it's a nightclub! A huge number of nightclubs are set in Bali and ready to bring you joyful experience during your trip to Bali. Other than nightclubs, there are also other types of best places to get some drinks and enjoy parties, ranging from bars, pubs, to a beautiful view rooftop bars all available.
Bali's nightlife scene emerges as the sun sets over the western coastlines of Kuta, Seminyak and Legian, where the island's main collection of nightclubs and bars comes to life. Each of those areas provides different vibes but all still good.
2. Night Market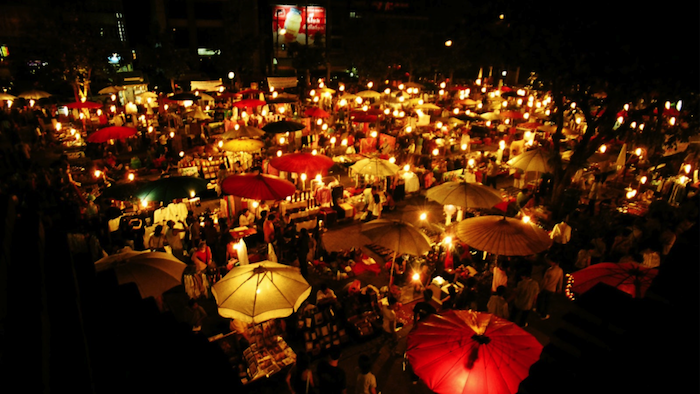 Night market is another fun thing to do at night where you can shop or culinary hunts, especially Bali local foods. Most popular night markets which are worth stopping in are located in Sanur, Gianyar and Badung areas. But you can literally find night markets in every part of Bali. Here, you can get almost everything and all comes at cheap prices.
3. Live Music Events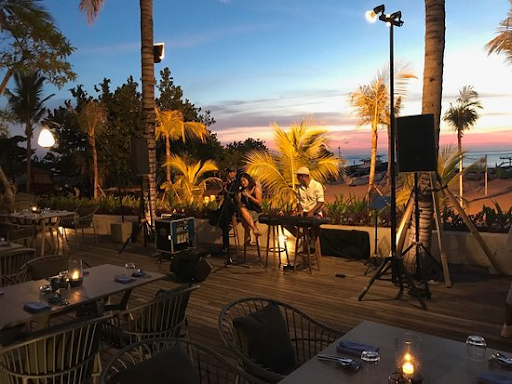 For those who are enough with the nightclubs atmosphere and looking for some laid back evening vibe, make some times to come to attend live music performances. These events are usually done on a stage and performed by great local and international musicians. If you are lucky enough, you might find your all-time favourite performer here.
4. Beach Clubs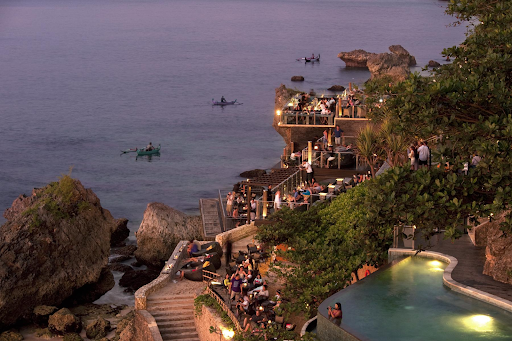 Similar to bars, beach clubs are another option for a memorable party. Sets in a seaside, you will get a chance to experience a perfect evening while sip your drink and enjoy the sea breeze. When it comes to slow music playing, you can even listen to the wind sounds harmonized with beautiful melodies played.
5. Romantic Dinner at Seaside Restaurant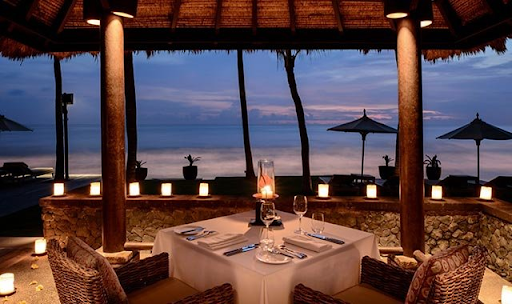 Another interesting activity to do at night in the seaside is romantic dinner. Many restaurants in Bali are located on the coastline and provide a romantic dinner setting. Supported by live music, delicious dishes and beautiful scenery, this one is such a perfect option for spending night in Bali with your loved ones.
6. Traditional Dance Performances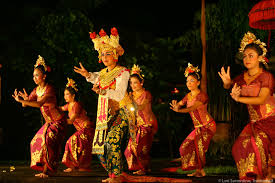 If you are curious about Balinese traditions and up to cultural events, you can try to attend a traditional dance performance. Usually staged in temples performing contemporary shows with modern elements such as dramatic lighting effects and soundtracks, the show will definitely bring you a cultural insight of Bali.
7. Cabaret and Theatre Shows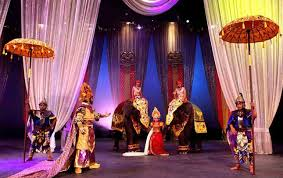 Other options of cultural shows in Bali are cabaret and theatre shows. Those two events usually featured great venues with wonderful songs and music. Head to Seminyak or Uluwatu for a touch of fun, glamour and extravaganza performance as they usually take place in those two areas of Bali.
8. Night Safari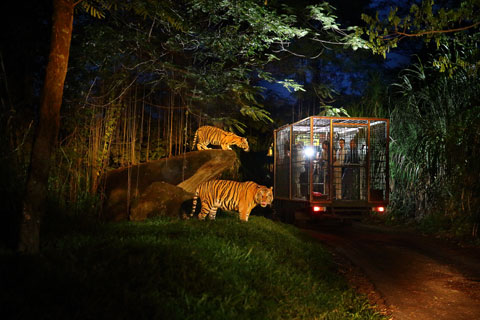 See the wild side of Bali with a night safari tour at the Safari & Marine Park. As a thing to do in Bali at night, this one offers you an excitement, fun, adventure, and thrills vibe. With night safari, basically you will spend time to go on a journey through African Savannah, in a safe cage which allows you to enjoy the moment without having to worry about your safety.
9. Beach-walking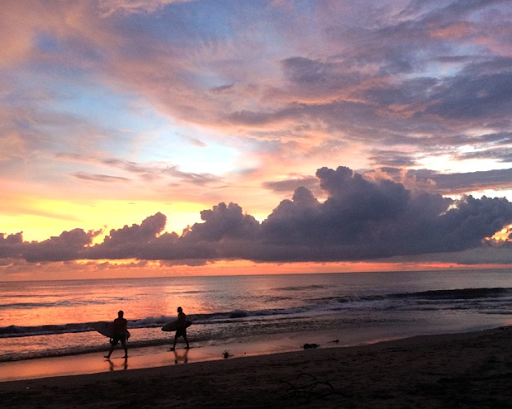 This one is a simple yet memorable activity, walking down the beach whilst the sun sets is surely an amazing experience. During the night, beaches in Bali are usually quiet, so you can hear the sound of the wind. Enjoying the surroundings under the moonlight is undoubtedly romantic, right?
10. Night Spa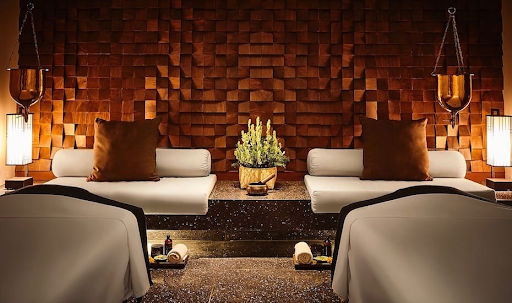 In the end, night spa is an option for things to do in Bali at night. After a tiring day exploring Bali, spoil yourself by laying down on a massage couch while your body is being treated by the masseuse. You will get nothing other than calming and relaxing feels to recharge your energy and get ready for tomorrow exploration.
So those are our best choices of attractive things to do at night in Bali! Make sure to check out all of them to bring a whole new experience and make your nights in Bali wonderful and memorable!
---
You can also try a new experience of living in accommodation with Flokq! Flokq offers new comfortable accommodation with the co-living concept that you can rent during your stay.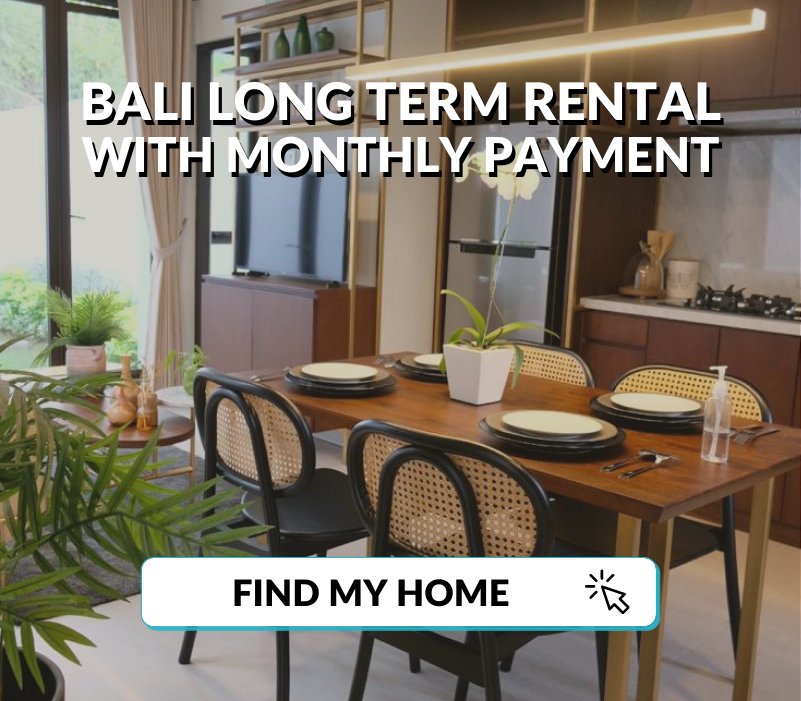 Want to know more? Reach us at +62 813-1490-5690 or click the button down below!
Click here to check out Flokq's Units in Bali