Bali
The Ultimate Guide to Ubud, Bali
Who doesn't know Bali's Ubud area? Well, we believe that Ubud is on the list of tourist destinations for sure. We're here to give guidance to you who want to travel to Ubud. Let's check these things out!
About Ubud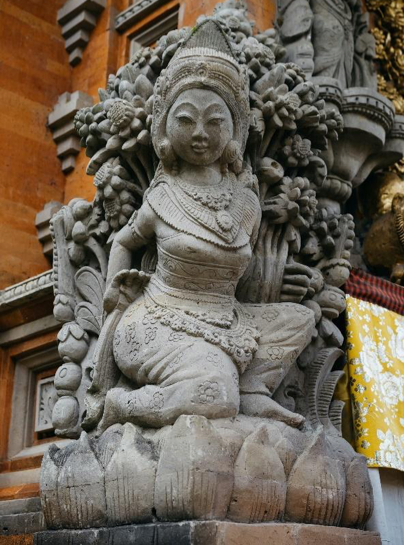 Located in Bali, Ubud is one of the most famous districts for tourists. Based on the research, Ubud received more than three million foreign tourists each year. How cool, right? Well-known as a place who has a strong culture with a touch of art, Ubud is the perfect place for you who wants to feel the traditional vibes in Bali.
Becoming a slow-paced village and laid-back atmosphere, there is no doubt for people to choose Ubud as their first destination. So, for you who want to stay in the less-busy life in Bali, you are right to choose Ubud. Even though it's not as busy as Seminyak or Kuta, Ubud has provided you a lot of things to do.
Things to Do in Ubud, Bali
If you are confused about what you can do in Ubud, we have a lot of recommended places that will accompany your days in Ubud.
Beaches near Ubud, Bali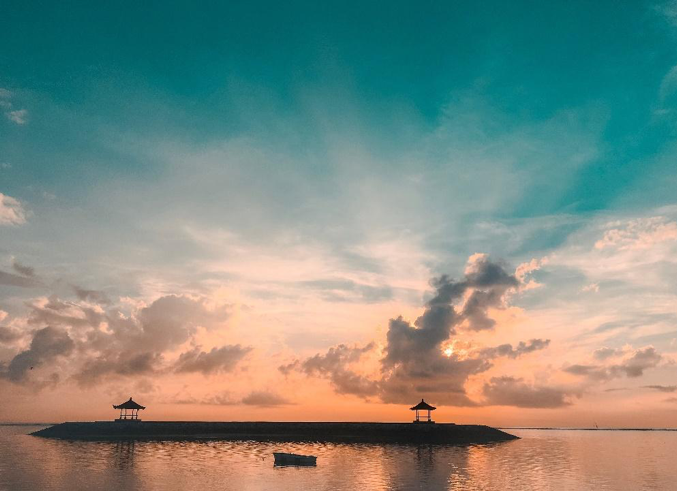 Are you a beach person? In Ubud, it would take a while to go to the beach. The closest beach from Ubud is Sanur and Padang Bai. It takes around 45 minutes to get to the Sanur Beach and one hour straight to get to the Padang Bai Beach. Beside that, you can go to the Bias Tugel beach and Blue Lagoon for 1 hour 15 minutes.
Even though it is quite far, you wouldn't feel disappointed when you arrive. You will be served by a beautiful scenery from the beaches who has a clean white sand with a blue water. Beside that, you can do water sports or just chill in the day beds while enjoying the clean beach.
Temples in Ubud, Bali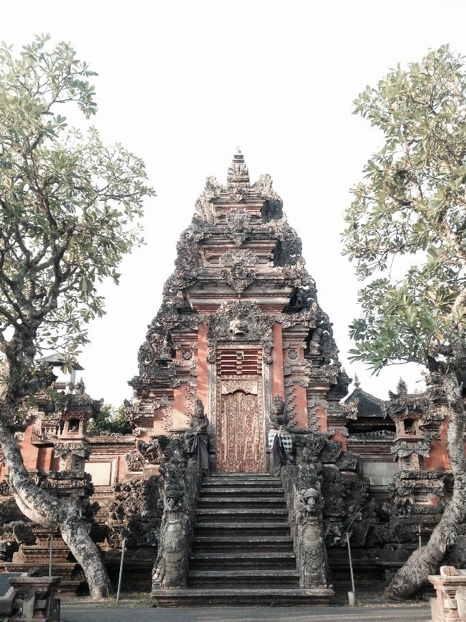 Temple in Ubud is well-known for some reason. And those temples are:
1. Saraswati Temple
It is a Hindu temple that attracts the most attention of tourists while visiting Ubud. In Saraswati Temple, they have a stage for Kecak Dance in the night. The entry ticket is free but if you want to watch the Kecak Dance, you must pay IDR 80,000/person
Address: Jl. Kajeng, Ubud, Kecamatan Ubud, Kabupaten Gianyar, Bali 80571
Opening hours: 7AM – 5PM
2. Pura Gunung Lebah
Pura gunung lebah is well-known for its magical building. This is the place where historical and cultural vibes are combined with a good architecture in it.
Address: Jl. Raya Ubud No.23, Sayan, Kecamatan Ubud, Kabupaten Gianyar, Bali 80571
3. Pura Dalem Agung Padangtegal
Last but not least, Pura Dalem Agung Padangtegal. This is the best place for your meditation and the building also has a good architecture.
Address: Jl. Monkey Forest, Ubud, Kecamatan Ubud, Kabupaten Gianyar, Bali 80571
Opening hours: 8AM – 6PM (closed on Wednesday)
Shopping in Ubud, Bali
In Ubud, it is good for you to take a walk along the street because there are a lot of street markets around with unique things to sell. If you are craving for those unique things, you can visit Ubud Art Market who mostly sells scarves and handcrafts. But if you're interested in jewelries, you can visit Celuk Village Gold and Silver Centre who sells high quality with unique design of jewelry.
Not only those two places, but you can also visit Jl. Raya Ubud shopping street which is located in the center of Ubud town. You will find lots of unique fashion boutiques and several Batik designs with a touch of traditional heritage. Sounds interesting, right?
Yoga in Ubud, Bali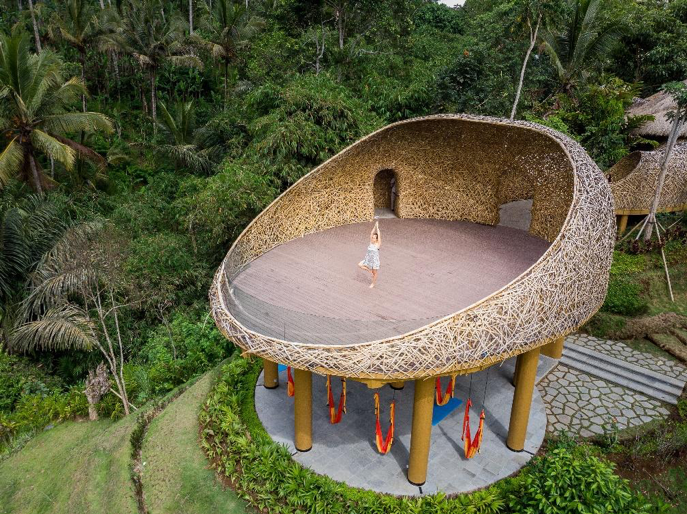 It is known that Yoga in Ubud is a have-to-do thing. There are few choices that you can choose to get a yoga class in Ubud such as The Yoga Barn, Radiantly Alive, Ubud Yoga House, Intuitive Flow, Ubud Yoga Studios Map, and many more.
All those yoga classes also provide you a free mattress, properties, and water. You could check the schedule and its price range through their website.
Nightlife in Ubud, Bali
For some reason, maybe the nightlife in Ubud is not that hype because the area is known for the less busy days than another Bali's area.
But still, you can find a place with a midnight life such as CP Lounge who serves you the lounge bar and pool table area with a DJ. Beside that, you have to visit No Mas Bar that is highly famous in Ubud because it has good delicious food with live music.
Working in Ubud, Bali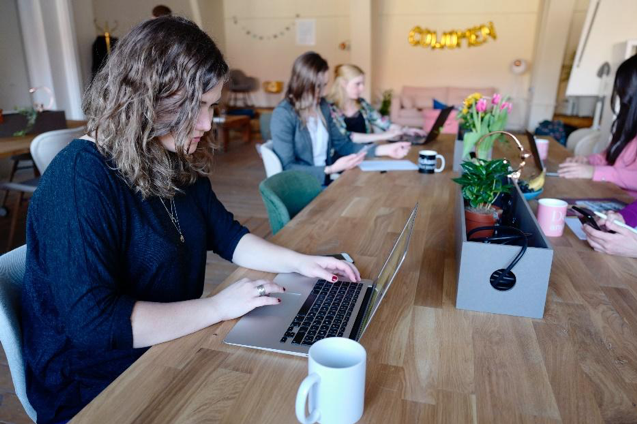 Working in Ubud sounds great, right? For now, Bali is not only a place for holiday, but also for you to work remotely. If you are the person who stays in Ubud for working remotely, there are few choices for you to stay such as Outpost, Hubud, IGDORE, and Campus Ubud Creative Working.
Don't worry, all of the co-working places above have a comfort place with AC, desk, WiFi, and outdoor area if you want.
Getting Around Ubud, Bali
For those who stay in Ubud for a while and are confused about where to go to places, it's not hard to find one. There are few options for you to choose your transportations.
You can choose an ojek, taxi, and also motorcycle or car rentals.
Again and again, we must say that it is better for you to rent a motorcycle or car in the Ubud area because it can decrease your budget.
Expat Living in Ubud, Bali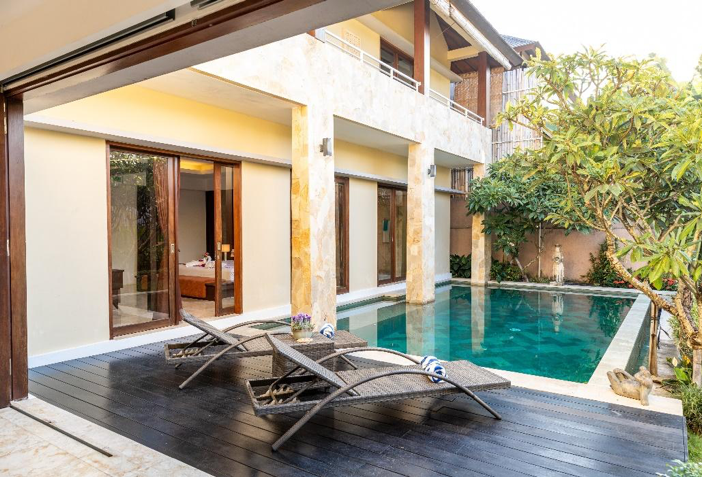 If you are interested to move to Bali, Ubud is a perfect choice for you. There are a lot of expatriates who stay in Ubud just to stay for holiday or for work. First thing first, prepare your visa and make sure that it matches your needs.
Also, the cost of living in Ubud depends on your lifestyle but overall it's not that expensive like Nusa Dua. And there are few choices for housing types in Ubud that you can count on. That's all the Ubud stuff that you might have to know for your consideration. Are you interesting enough in those places?
Want to explore more rental options in Bali before the next trip to Ubud? Flokq has several listings for a more affordable option from their offers. Head up to Flokq to find out more!
CLICK HERE TO EXPLORE RENTAL OPTIONS IN BALI