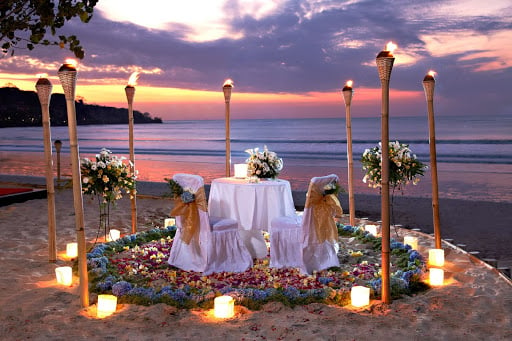 Bali
Where to Stay in Bali? Here are the Perfect Places for Each Occasion
Bali is one of the world's most famous tourist destinations. Surrounding by beautiful nature like beaches with lovely sands, magnificent green lands, and magical atmosphere in temples are a few reasons why many people love Bali so much. Tasty foods, aesthetic arts and the warmth of the locals are also a good point of Bali along with the growth of its tourism.
Bali offers many areas to explore, where each of them is filled with its own charms. Some of the parts in Bali are famously known for something that can't be found in others. And here is a guideline of where to stay in Bali to help you discover the perfect place for your trip to Bali.
5 Best Areas in Bali to Visit
With the differences from each area in Bali, you might want to know where is the best one and must-visit destinations. Find your answer with these recommendations of 5 best areas in Bali.
1. Legian and Seminyak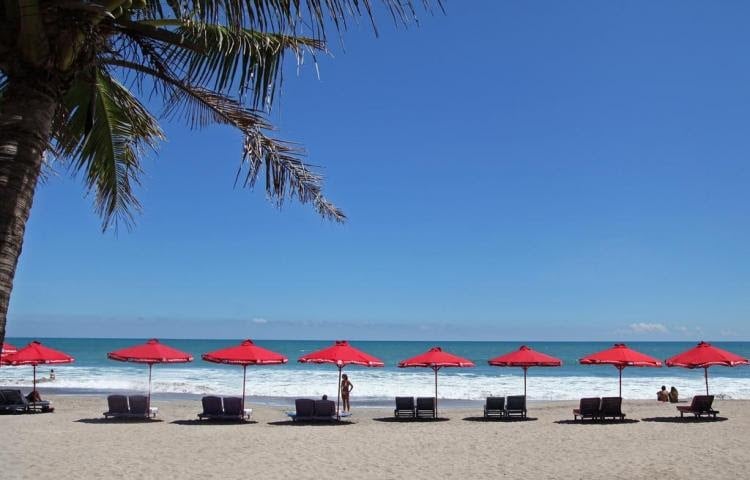 Legian is located close to the famous Kuta, but offers a completely different atmosphere. Compared to Kuta, Legian is less claustrophobic which makes this area a perfect fit if you want to pursue a relaxing trip. In Legian, many beachfront resorts are coming with sandy-beaches views, which enable you to witness a beautiful sunset.
A bit further from Legian, you can the sophisticated Seminyak, here you can find an interesting part where restaurants are called bistros and shops are called boutiques. Aside from the modern vibes in Seminyak, you will always be spoiled with rice-fields that can still be seen around the areas.
Some of the best hotels in the area that you can check while in Legian or Seminyak are W Retreat & Spa, Padma Resort, and Anantara Seminyak Bali Resort.
2. Nusa Dua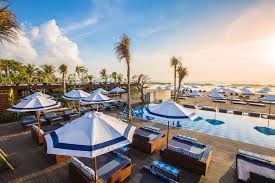 Nusa Dua is filled with many options of 4 and 5-star resorts that will bring you a calming stay experience. This area is beautiful, supported by the clean and wide streets throughout the area, even traffic and hawkers are non-existent here. The charm of Nusa Dua can actually be seen wherever you go.
Staying in Nusa Dua will make it easy for you to find accommodation with amazing facilities such as gardens and pools. Travel and staying in Nusa Dua is ideal for couples, families and groups of friends as well. Some of the best hotels in area that you can check are Grand Hyatt Bali and The St. Regis Bali Resort.
3. Tanjung Benoa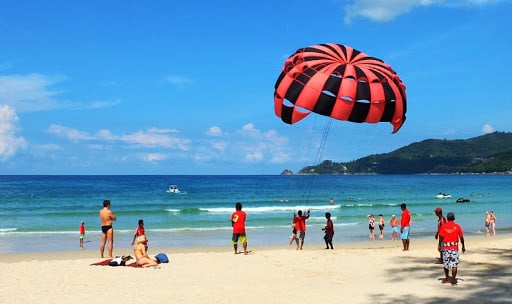 Tanjung Benoa is an island with numerous resorts along white sandy beaches. This island is considered as the center of water-sports activities. Tanjung Benoa offers you various options of challenging water-sports to try such as jet-skiing, parasailing and so on, the prices are cheaper than other countries. Others places to explore are markets, mosques and temples throughout the area.
Some of the best hotels in area that you can check while in Tanjung Benoa is The Sakala resort & Beach Club.
4. Ubud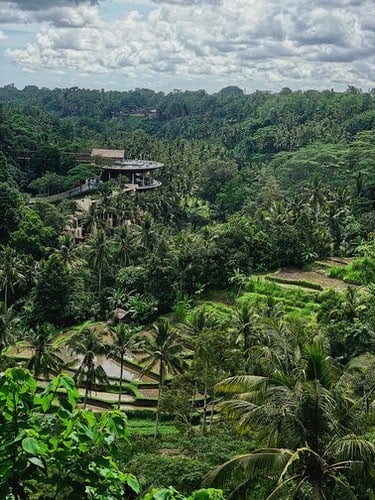 Ubud is famously known for the yoga retreats and art museums, while it also offers temples, markets and traditional dances for you to see the beautiful side of Balinese culture. The atmosphere in Ubud is cooler and less chaotic compared to Kuta. Popular tourist attractions in Kuta are Tirta Empul Springs, the crater lake of Bratan Mountain and Elephant Safari Park.
If you visit Ubud, there are also outdoor activities available that are worth trying such as rafting, hiking and mountain biking. Some of the best hotels in area that is worth checking are Viceroy Bali, Alaya Resort, and Four Seasons Resort at Sayan.
5. Nusa Lembongan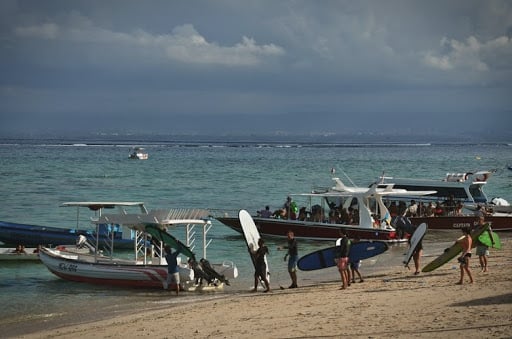 Nusa Lembongan offers you the scenery of seaweed harvests and fishing boats along the beach line. Here, you can try snorkelling or swimming as it is the ideal spot for those activities. In this area, you can also visit the beautiful Sunset Beach and Dream Beach. Nusa Lembongan is a vehicle-free road which makes it perfect for walking, cycling and motor-biking. Some of the best hotels in area that you can check are Indiana Kenanga Villas.
Read also about Best Coliving Space in Bali
Best Places to Stay in Bali: Perfect for Each Activity
Apart from the gorgeous natural scene in Bali, some parts of Bali are famously known or considered as a perfect place for some activities. If you visit Bali with your own purpose and want to maximize your activities while in Bali, here are some recommendations of best places in Bali for you.
1. Best Place in Bali for Couples or a Honeymoon: Jimbaran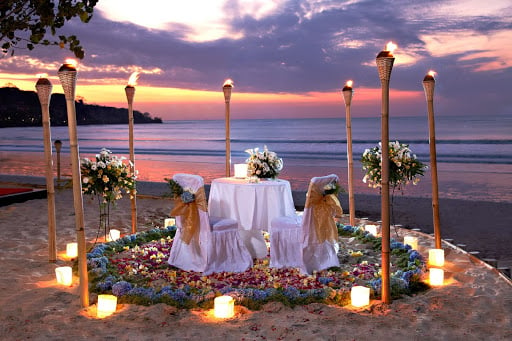 Jimbaran is a tranquil and romantic area in Bali, where most hotels in Jimbaran do not really cater to children and don't have chaos and noisy surrounding from large groups of families. Jimbaran also offers you a curved and sandy bay which is ideal for sunbathing and strolling. Beaches in Jimbaran are often packed with tables and chairs for romantic seaside dinners with a view of the sunset, fireworks, live music, and traditional dances.
2. Best Place in Bali for Sightseeing & Outdoor Activities: Ubud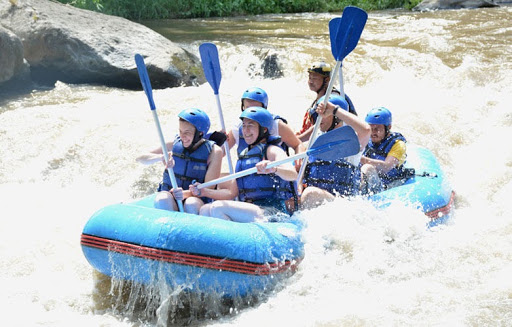 Ubud is surrounded by lots of popular attractions especially for tourists such as Gunung Kawi, Jatiluwih, and Bali Zoo. In Ubud, it is easy to rent a car and visit many places or a day-trip to experience a fun sightseeing. Ubud is also a friendly place for outdoor activities such as rafting, hiking and mountain-biking with an affordable price.
3. Best Place in Bali for Nightlife: Kuta and Seminyak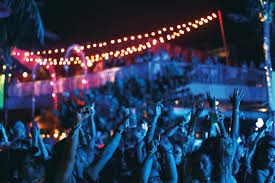 Your trip to Bali might not be complete without trying the nightlife of Bali And the famous places for its nightlife are Kuta and Seminyak. Lots of nightclubs are available and easy to find in Kuta. They are completed with international DJs, special cocktails, barbecues, and many more are ready to level up your nightlife experience. While Seminyak offers a high-class blend of live jazz, soul R&B in intimate settings for you to enjoy.
4. Best Place in Bali for First-Timers: Sanur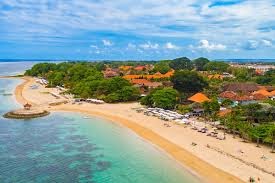 Sanur is perfect for your first-time visit to Bali, because the chaos and noisy traffic and crowds especially during holiday seasons in famous areas such as Kuta, Legian and Seminyak can be overwhelming. You definitely want to experience the best side of Bali for the first time, right? Sanur also offers you with sea and beautiful sands, resorts are located in quiet areas with limited nightclubs and shopping places.
5. Best Place in Bali for a Spiritual Visit: Ubud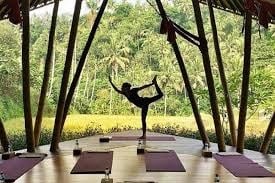 Ubud is famously known for its spiritual activities to bring relaxing vibes in your life. Many options of relaxing activities are available in Ubud such as meditation, yoga, spiritual healing, and traditional medical therapies. Some resorts in Ubud are even completed with its own yoga studio which makes it easier for you to join private classes and courses during your stay.
6. Best Place in Bali for Good Food and Restaurants: Seminyak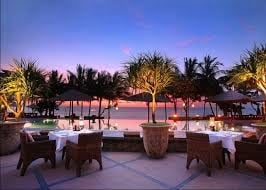 Seminyak is considered the best place in Bali if you are looking for a delightful culinary experience. Seminyak is packed with cafes and bistros. Each of them is offering various options of cuisines, ranging from traditional Indonesian cuisines to international dishes. To level up your dining experience, some restaurants here are facing the sea with a beautiful sunset view. They are also completed with delicious food, special cocktails, and live music.
7. Best Place in Bali for Families: Nusa Dua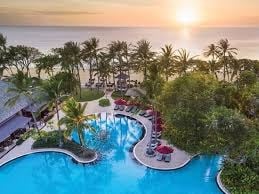 A trip to Bali with your family would be great if you stay in a suitable place, and Nusa Dua is the answer. In this part of Bali, you can find luxury resorts that are completed with a children's pool and kid's club with fun activities all day. Restaurants in Nusa Dua are also friendly for kids as they have a children's menus. The area in Nusa Dua is clean, quiet, with less traffic and crowds, while the beaches are exquisite with calm waters.
There you have it! An ultimate guide about where to stay in Bali. This list is your perfect guide to help you plan your wonderful holiday in Bali.
---
You can definitely wander around these wonderful areas while trying a new experience of living in accommodation with Flokq! Flokq offers new comfortable accommodation with the co-living concept that you can rent during your stay.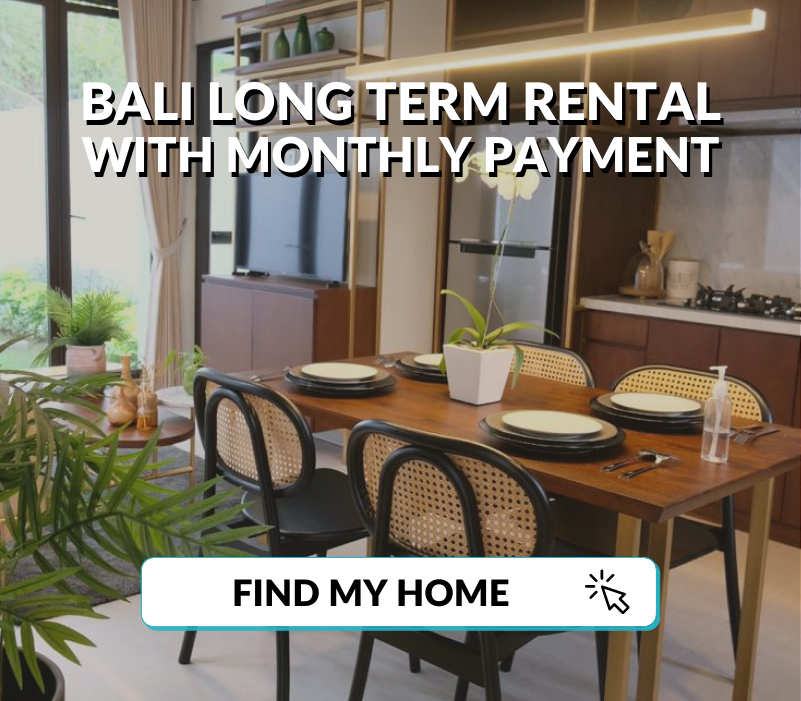 Want to know more? Reach us at +62 813-1490-5690 or click the button down below!
Click here to check out Flokq's Units in Bali