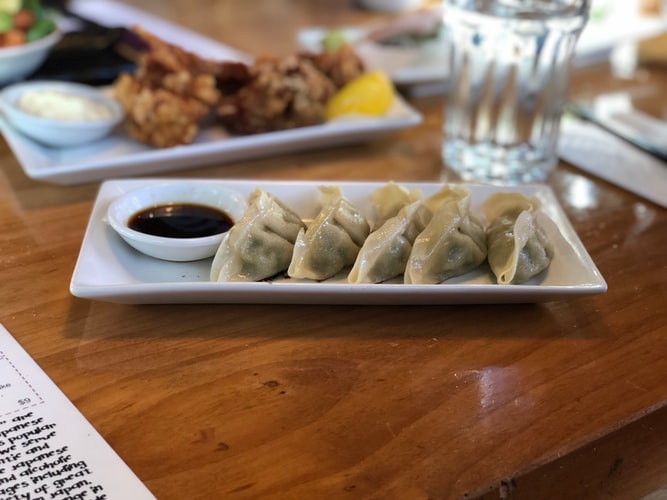 Local Guide
The Dim Sum Journey: 4 Places to Enjoy the Dim Sum in West Jakarta
Dim Sum is a bite-sized food from China that is originally an accompany for tea. That is why the dish is supposed to be enjoyed at brunch time or in the afternoon. Indonesian people usually eat Dim Sum in the morning and at night while keeping up with their friends or family. Dim Sum is a food that can be enjoyed by everyone. It is a bite-sized steamed dumpling with various fillings and ingredients inside like chicken, pork, prawns, and vegetables. They come in various names according to its main ingredients
The fact that many people can't resist Dim Sum, this Chinese-cuisine in Indonesia has become really popular. Not only do many businesses try their luck in the Chinese-food industry, but they also specifically try Dim Sum as their main business. This includes West Jakarta, there are a few places that you can enjoy the dish at affordable prices in West Jakarta.

So, here we summarize the list of the best Dim Sum places in West Jakarta just for you!
read more dim sum journey in north Jakarta
1. Din Tai Fung – Chef's Table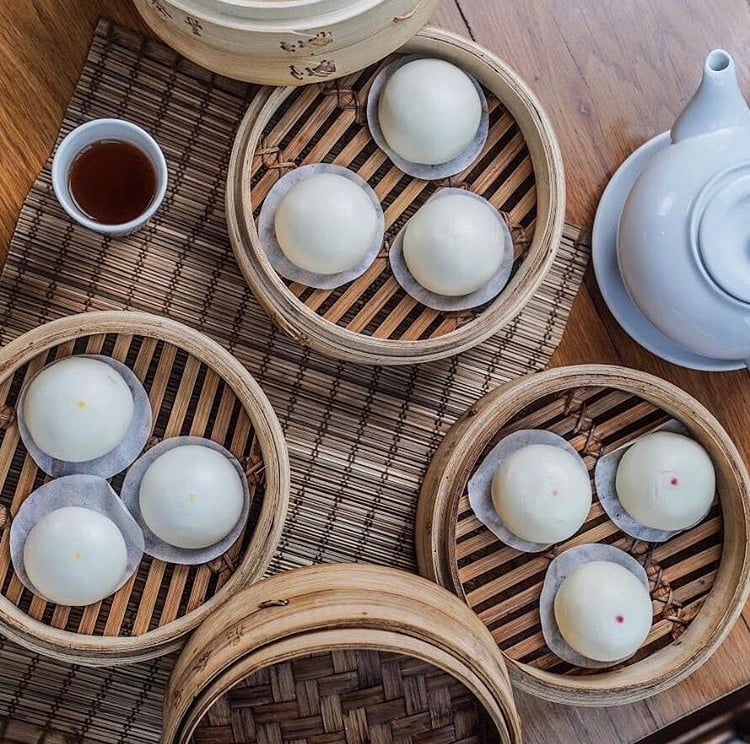 Originated from Taiwan, Din Tai Fung is the best-selling Huaiyang-cuisine restaurant in the country since 1972. It is not a surprise anymore that people in Indonesia love Din Tai Fung as well due to the taste of the food as well as the reasonable price. This restaurant is widely known as the place that serves a legit Xiao Long Bao. They serve one of the best original Xiao Long Bao, with variations of Pork, Chicken, and Crab Xiao Long Bao that you can enjoy on any day. You can find Din Tai Fung's branch in Mall Taman Anggrek, Grogol.
The highlight of the restaurant is the Xiao Long Bao Gems, which is the portion of seven pieces of Xiao Long Bao with seven different flavors. The flavors are barbeque, garlic, cheese, bolognese, seafood, golden corn, and green salad. You can try these unique flavors in Din Tai Fung and you won't be able to find them in any other place, because of this, people usually come on weekends and public holidays with their friends and family, making this place crowded.
Address: Kav. 21, Mal Taman Anggrek, No. 349, Jalan Let. Jend. S. Parman, RT.12/RW.1, Tj. Duren Sel., Kec. Grogol petamburan, Kota Jakarta Barat, Daerah Khusus Ibukota Jakarta 11470
Social Media: @dintaifungindo on Instagram
Phone Number: +6221 5639973
Price Range: Approximately Rp250.000 for two people
Opening Hours: Every day (10.00 AM – 10.00 PM)
2. Yum Cha Hauz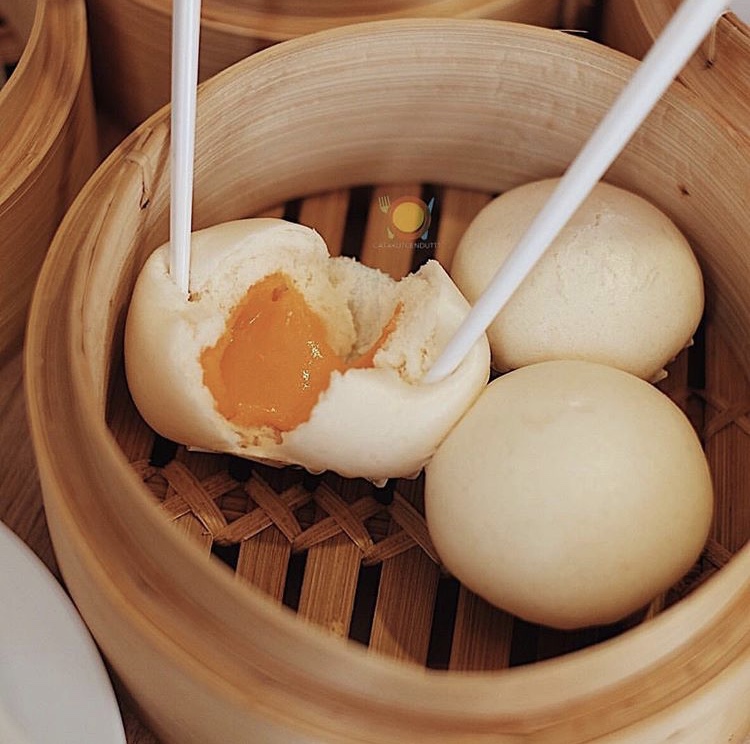 Yum Cha Hauz is a Dim Sum place located in the Mangga Besar area. Yum Cha Hauz has been in the Dim Sum industry for quite some time, so you don't need to worry about the quality! All of them are guaranteed fresh. If you are on a budget and craving for Dim Sum, you have to visit Yum Cha Hauz. You can enjoy the Dim Sum starting from the price of Rp17.000 per portion only!
They offer varieties of Dim Sum from the classic ones like Xiao Long Bao, Siomay, and Kuo Tie, until the contemporary ones such as Bacon Enoki, Lobster Ball with Oyster Sauce, and Grilled Chicken Pao. One of its signature menus is the Chasio Puff with the filling of chasio and has a savory and sweet taste making it rich in flavor. What's holding you back? Let's visit Yum Cha Hauz right away.
Address: Jalan Labu No.1, RT.8/RW.4, Kota Tua,, Jl. Mangga Besar – Taman Sari, Jakarta Barat, RT.8/RW.4, Mangga Besar, Kec. Taman Sari, Jakarta, Daerah Khusus Ibukota Jakarta 11180
Social Media: @yumchahauz on Instagram
Phone Number: +6221 22686398
Price Range: Rp17.000 – Rp35.000 for a portion of Dim Sum
Opening Hours:  Monday – Friday (10.00 AM – 02.00 AM) Saturday and Sunday (07.00 AM – 02.00 AM)
2. Xing Zhuan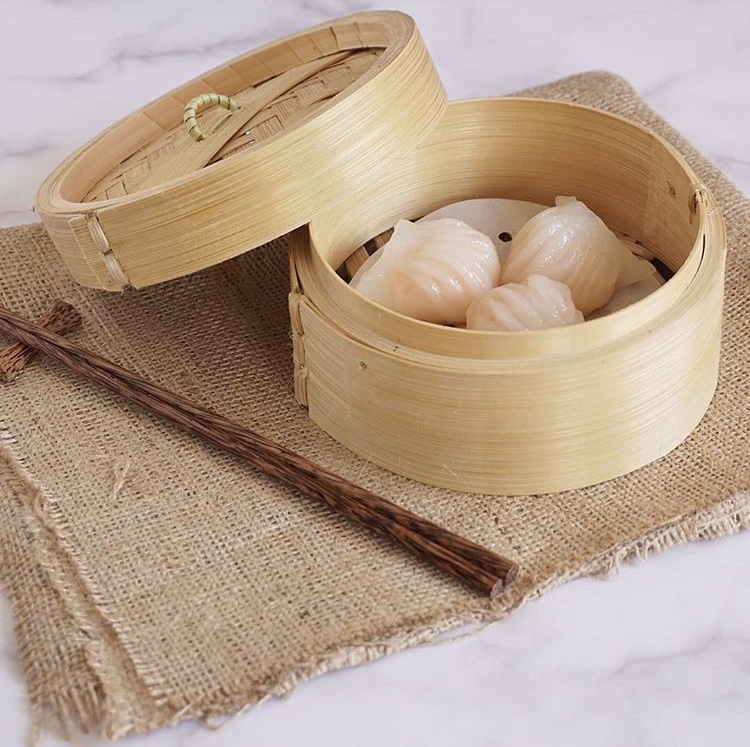 Xing Zhuan is an affordable Dim Sum place located in Cengkareng. It is a suitable place for people who are looking for an affordable place to hang out while able to enjoy different kinds of Dim Sum and other small bites. The price range for the Dim Sum varies from Rp16.000 to Rp21.000. A friendly price range for anyone's wallet! Their signature menu for the steamed one is the Salted Egg Pao, while the fried one is the Seafood Lumpia. Due to the more affordable price, you can get more variants of Dim Sum with the same value compared to other places! You can use the extra money to get their Pumpkin Mochi that you can rarely find in other Dim Sum places.
Address: Ruko taman Palem Lestari, Jl. Taman Palem Lestari No.81, RT.3/RW.13, Cengkareng Bar., Kecamatan Cengkareng, Kota Jakarta Barat, Daerah Khusus Ibukota Jakarta 11730
Phone Number: +6221 55958290
Price Range: Rp16.000 – Rp21.000 for a portion of Dim Sum
Opening Hours: Every day (08.00 AM – 02.00 PM, and 05.00 PM – 09.00 PM)
4. Lamian Palace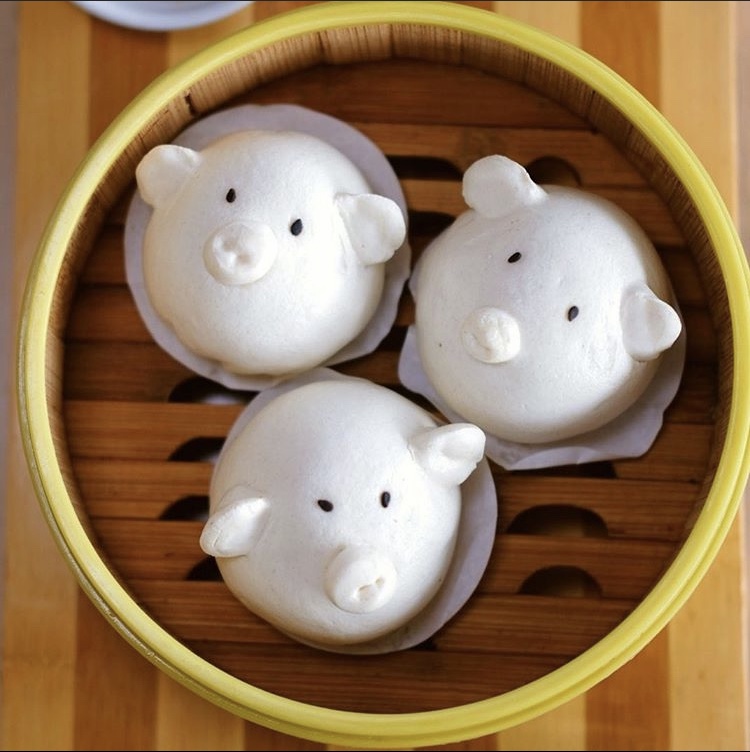 Lamian Palace is a Chinese-cuisine restaurant that sells many varieties of Dim Sum. The place's signature Dim Sum as well as it's unique menu is the famous Dragon Pao with Durian Fillings. The Pao is served in a bamboo steamer to keep the heat of the bun and the fillings. It is rare to find a hot dish of Durian as it usually served raw or in a cold condition. If you are looking for a savory Dim Sum, the Steamed Minced Pork & Chives Dumplings should be the answer. The sweet yet savory and juicy flavor of the pork will make your tongue dance cause oh it's so delicious! The chives will balance the taste and texture of the dumplings by giving a fresh flavor and crunchy texture to tender pork.
Address: Neo SOHO Mall, Lantai Lower Ground, Jl. Letjen. S. Parman, Tanjung Duren, Jakarta, 11440
Social Media: @lamianpalace on Instagram
Phone Number: +622127893374
Price Range: Rp140.000 for two people
Opening Hours:  Monday – Friday (10.00 AM – 10.00 PM) Saturday and Sunday (10.00 AM – 11.00 PM)
having a free time? here some go-to places in Jakarta while free
So, there you have some of the best Dim Sum places in West Jakarta. We hope you enjoy these Dim Sum restaurants! Explore other Dim Sum places all around Jakarta in our Dim Sum Journey articles! Or check out our other restaurant recommendations on our blog!