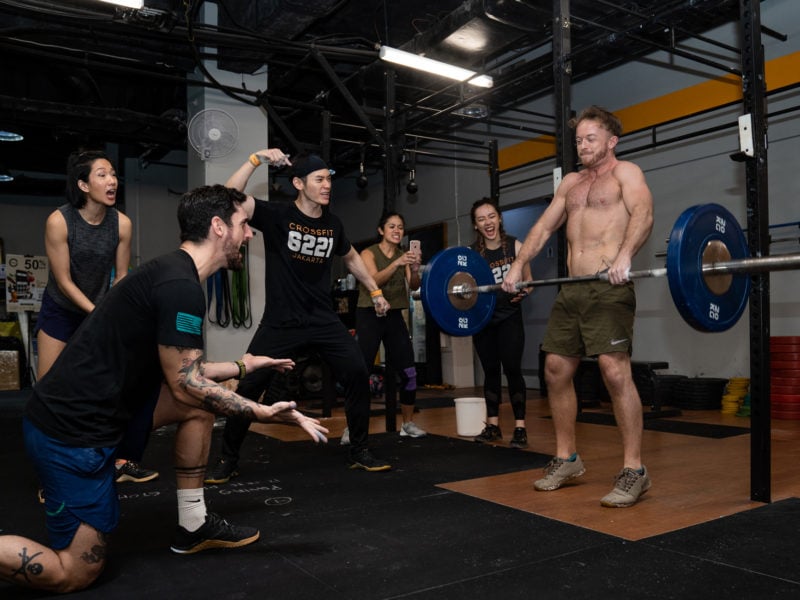 Being a worker who is always in a rush of upcoming deadlines would demolish the time for you to pay close attention to your body and mind well-being. Meanwhile, it is as important as your job to maintain a fit body and a healthy lifestyle in the midst of a busy lifestyle. For those of you who live or work in the area of Mega Kuningan, we would like to help you get fit and vibrant through exercising in the best fitness classes available in Mega Kuningan. Check it out!
1. Fitness First – Oakwood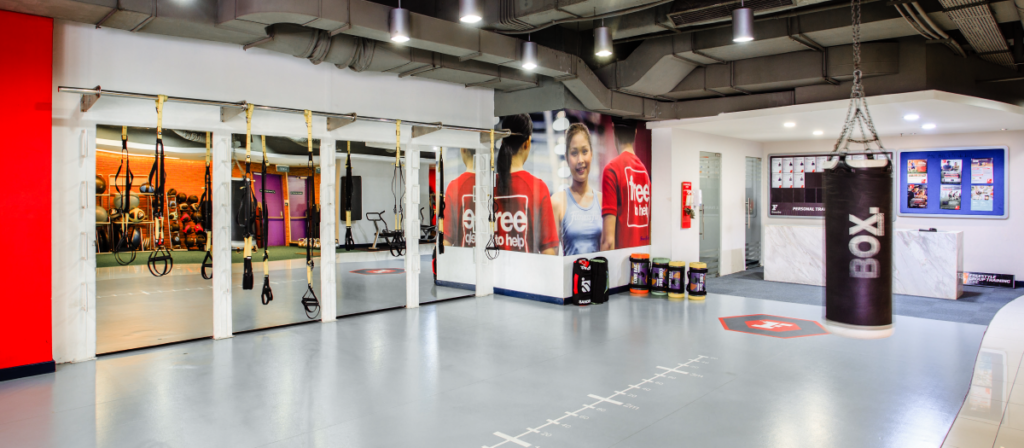 Located in Oakwood Apartment, this branch of Fitness First is very much within reach if you are a resident in Mega Kuningan or work in offices nearby. Having already been a notable gym with branches across the world, Fitness First could be the best place for you to sweat off and get fit. They offer numerous classes designed to meet your fitness needs under several classifications, from cardio, strength and conditioning, mind and body, to dance and feature classes. That includes yoga of many variations, Aqua Fit, Zumba, Hook, Muay Thai, Tai Chi, and many more. In addition, they also provide wonderful amenities for you to clean up after a tiring workout session. Don't miss out on their hot and relaxing jacuzzi bath before you leave!
Phone number: (021) 25542333
Average prices: membership starting from Rp 799.000 per month
Opening hours: ·Mon-Fri, 6 AM – 10 PM, Sat 7 AM – 9 PM
Address: 2nd Floor Oakwood Apartment Jl, Lingkar Mega Kuningan No.5, RT.5/RW.2, Kuningan, Jakarta Selatan
2. 20FIT Project BTPN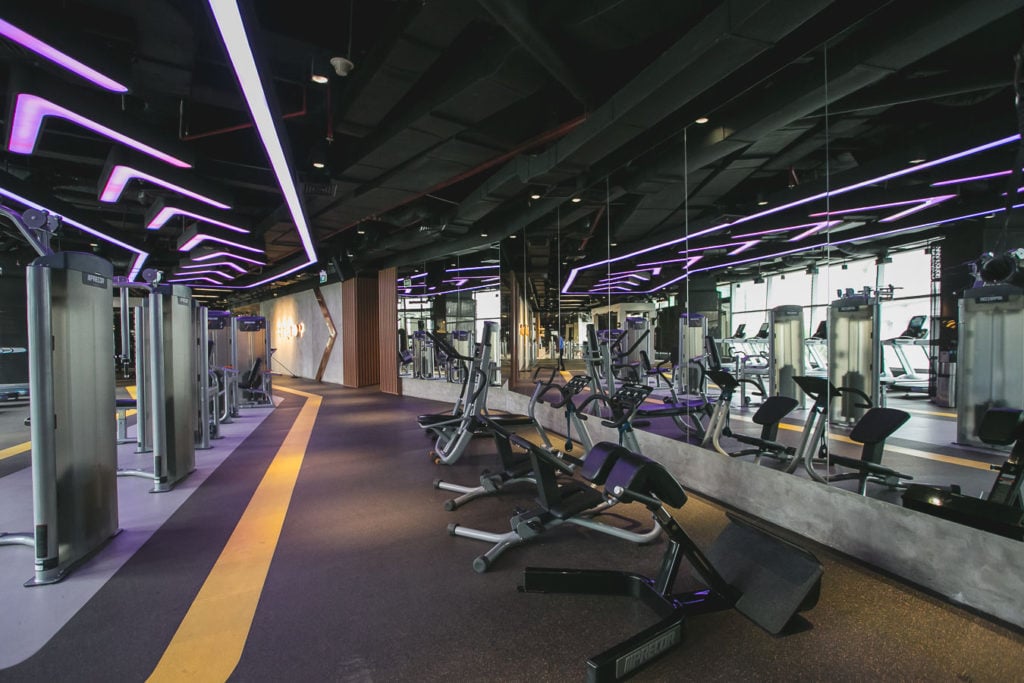 For those of you who are always running on a tight schedule and hardly have time for exercising, this could be the perfect fitness center for you! 20FIT Project is a fitness center that uses a high-tech machine called Electro Muscle Stimulation (EMS) and Miha Bodytec equipment for personal training, which is the key to this training. As it accelerates the work of your muscle, doing 2 hours of conventional workout sessions will have the same effect as a 20FIT session in just 20 minutes! Aside from it, they also have many fitness classes such as Boot Camp, Pound Fit, Core, Fit Cycle, and many more. Living up to its name, 20FIT provides a convenient and practical workout session thanks to its sophisticated technology!
Phone number: (021) 29880389
Average prices: membership starting from Rp 490.000 per person
Opening hours: ·Mon-Fri, 6 AM – 10 PM, Sat-Sun, 8 AM – 8 PM
Address: Menara BTPN, Jl. Dr. Ide Anak Agung Gde Agung Kav 5.5 – 5.6, RT.5/RW.2, Kuningan, CBD, Kecamatan Setiabudi, Jakarta Selatan
3. CrossFit 6221 – Jakarta
CrossFit 6221 is not just a regular fitness center. Specializing in CrossFit workouts, this fitness center is a great fitness community for people who are into a high-intensity interval training, that can be used to accomplish any goal, from improved health to weight loss to better performance. With great coaches that are ready to push you into the limits, CrossFit 6221 offers a supportive and friendly community that will help you pursue your dream body state through extremely varied and challenging workouts. If you're a beginner, don't hesitate to try their workout sessions, as their coaches would gladly guide you along the way. Plus, it is not only a platonic individual workout session, but you will train with a group that supports each other and creates a fun workout experience!
Phone number: 0811-1696-221
Average prices: starting from Rp 1.450.000 per month
Opening hours: ·Mon-Fri 6 AM – 9 PM, Sat 7 AM – 11 PM, Sun 7 AM – 1 PM
Address: Bellagio Boutique Mall, Lantai UG No.15, Jalan Mega Kuningan Barat Kav. E4/3, RT.5/RW.2, Kuningan, Jakarta Selatan 
Read also : Best Fitness Classes in Cipete
4. DEA Club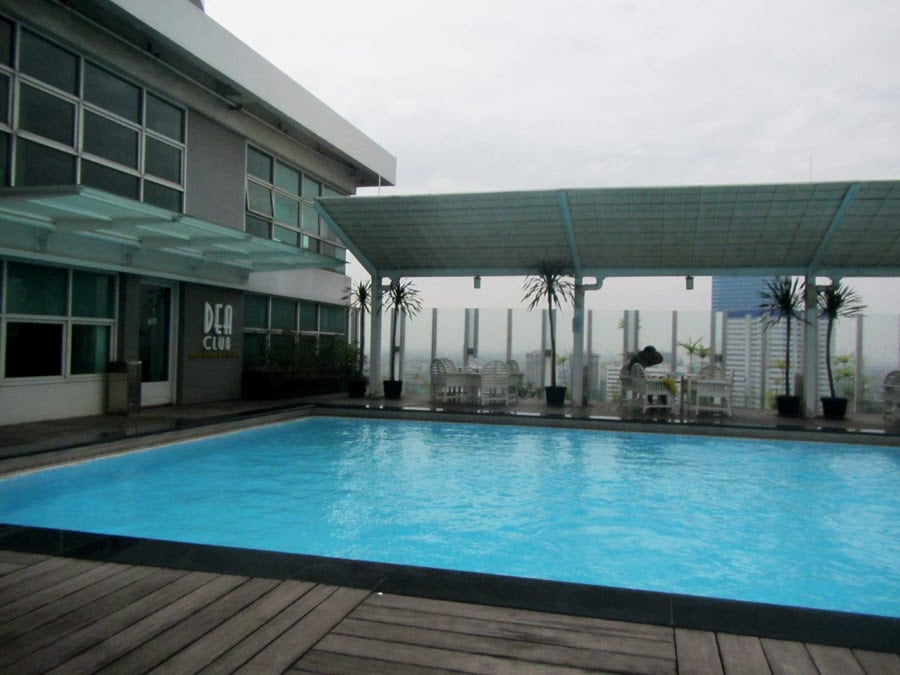 Located on the 16th floor of DEA Tower, this fitness club serves a wonderful view and atmosphere from its surrounding area for your workout sessions. Other than a gym complete with various machines for your needs, they also have a sauna where you can calm your mind and relieve your fatigue after a suspenseful exercise. Swimming in their refreshing pool after dark would also be a great idea to have a rather relaxing exercise, with a beautiful view of Jakarta's skyline at night. A perfect idea for a "me-time" exercise!
Phone number: (021) 5760762
Average prices: Rp200.000 for two people (approx.)
Opening hours ·Mon-Fri 7 AM – 8 PM, Sat 6 AM – 2 PM
Address: DEA Tower Lantai 16 Jalan Mega Kuningan Barat Kav. E4 No. 1-2 RT. 5/ RW.2 Kuningan, RT.5/RW.2, Kuningan, Jakarta Selatan
5. Pop Pilates Method – Bellagio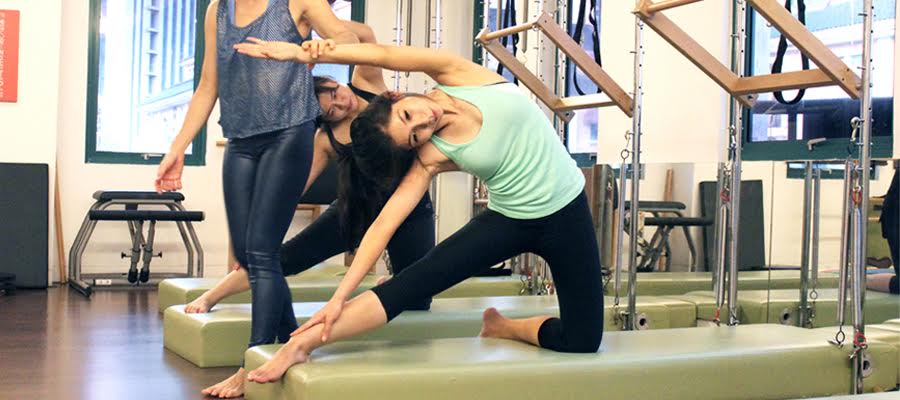 This fitness center is special for those of you who love a low-impact exercise that gives a sense of tranquility, pilates. Pop Pilates Method is a fitness studio that will help you achieve a correct posture and prevent muscle pains in several parts of the body through exercising using their various equipment. POP, which is short for "Perfecting Our Posture", has the vision to make pilates for everybody – no matter what type of body you are having or what kind of lifestyle you have, pilates can provide. With guidance from their coaches, you can have either a one-on-one session or with a group of your friends and co-workers. They even have a class called Corporate Pilates, where the coaches bring the exercise classes to you at your office! No more excuses to skip a workout session, ain't it?
Phone number: 0852-1567-0505
Average prices: starting from Rp 1.500.000 for 10 sessions
Opening hours: ·Mon-Fri, Fri 10 AM – 8 PM, Sat 8 AM – 2 PM
Address: The Bellagio Mall, Jl. Mega Kuningan Barat No.5, RT.2/RW.2, Kuningan, Kecamatan Setiabudi, Jakarta Selatan
So, there you have it! Some of the best fitness centers to get fit in Mega Kuningan. If you happen to live in or near the Mega Kuningan area, this list might help you. Getting exercise to get fit is one of the main reasons why people like to go to fitness centers. So, if you want to get fit and healthy, go to any fitness centers nearby!