Jakarta is the capital of Indonesia. This capital city is located in Java Island, it's Indonesia's commercial, cultural, and political hub. Jakarta has five administrative cities, such as East Jakarta, North Jakarta, West Jakarta, Central Jakarta, and South Jakarta. Many important buildings are located in this city, such as embassies, Indonesian Stock Exchange, office buildings, Bank of Indonesia, and many more. As a capital region, you can find shopping malls, recreation centers, museums, statues, and many more.
Talking about statues, Jakarta has some statues you can visit. Because every statue has its history and a different spirit. We have collected 6 iconic statues of Jakarta that are worth a visit!
Selamat Datang Monument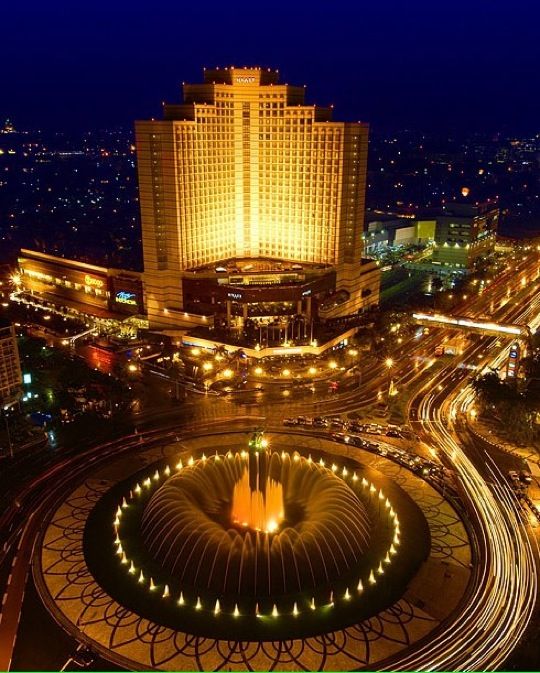 In the 1960s, President Soekarno decided to make some buildings and statues to welcome foreign athletes to the 1962 Asian Games in Jakarta. One of the buildings and statues is Selamat Datang Monument, located in Bundaran Hotel Indonesia. Selamat Datang Monument means the excitement and openness of Indonesian to visitors to Asian Games. Henk Ngantung, the vice governor of Jakarta at the time, sketched the design of Selamat Datang Monument. The construction of this statue started in 1961 and completed in 1962. This statue was sculpted by a great sculptor, Edhi Sunarso. Selamat Datang Monument shows two bronze figures waving in a friendly gesture of a man and a woman. The woman holds a bouquet in her left hand.
The height of this bronze statue from head to foot is 5 m, while the overall height from the foot to the waving hand is + -7 m, and the foot height of the statue is 10 m. Making this statue takes about one year. The Selamat Datang Monument was inaugurated by Sukarno in 1962
Address: Jl. Kebon Melati 1 No.5, RT.1/RW.5, Menteng, Kec. Menteng, Kota Jakarta Pusat, Daerah Khusus Ibukota Jakarta 10310
Pemuda Membangun Statue
If you're in Sudirman Street, you can see this statue at the southern end of the street. "Pemuda Membangun" means Youth Advancement, and the statue was made to encourage young people to take part to build the country. This statue also symbolized that you're going to enter Kebayoran Baru, one of the sub-districts in South Jakarta. At first, the building was expected to be finished on 28 October 1971, the day of Youth Pledge Day celebration. But, Pemuda Membangun Statue was completed in 1972. The statue style depicts a young man raising a plate containing a flame over his head, straining his sinews and muscles at maximum exercise. The flaming plate means young people lighting up into the future. Interestingly, some people call this statue a "Pizza Man".
Address: RT.2/RW.6, Selong, Kebayoran Baru, South Jakarta City, Jakarta 12120
Arjuna Wijaya Statue
This iconic statue is located in the crossroads of MH Thamrin Street and Medan Merdeka Street. This statue is also known as Asta Brata Statue and inaugurated in 1987. Arjuna Wijaya Statue is shaped as a horse-drawn carriage with a water fountain. This statue was designed by Nyoman Nuarta, a great sculptor from Bali. This statue is a symbol that the law must be upheld indiscriminately. Arjuna Wijaya Statue was renovated in 2014, and there was added such as a horse's shadow, improvements to the fountain installation, and a place to pose at the front of the statue.
Address: Jl. Medan Merdeka Barat No.21, RT.5/RW.2, Gambir, Kecamatan Gambir, Kota Jakarta Pusat, Daerah Khusus Ibukota Jakarta 10110
West Irian Liberation Monument
If you're in Lapangan Banteng, you can see this statue in the center of that place. You can see a bronze stand on top of the monument, visible as a 36-meter-high base. This statue shows a man that has a screaming voicing that symbolizes rebellion and independence. West Irian Liberation Monument
Sketched by Henk Ngantung, a former governor of Jakarta. The statue was made of bronze and erected 36 meters high. Team Pematung Keluarga Area Yogyakarta (Yogyakarta Area Family of Sculptors Team) sculpted the bronze statue and was guided by Edhi Sunarso.
Address: Kawasan Lapangan Banteng, Jl. Banteng Barat, Ps. Baru, Kecamatan Sawah Besar, Kota Jakarta Pusat, Daerah Khusus Ibukota Jakarta 10710
Read Also: 9 Must-Visit Art Galleries in Jakarta
Monument of the Proclamation Heroes Soekarno-Hatta
You can find the statue of Indonesia's national heroes at Proclamation Park, Central Jakarta. This statue describes two bronze statues of Sukarno and Hatta standing next to each other. Every statue weighed 1,200 kilograms and was about 4.6 meters high and 4.3 meters high. On the backdrop of the statues were monolithic sculptures numbered 17, the largest being 8 meters, with 45 protrusions on the waterfalls of the cascade, symbolizing the date of Indonesia's Independence Day.
Address:Jl. Proklamasi No.10, RW.2, Pegangsaan, Kec. Menteng, Kota Jakarta Pusat, Daerah Khusus Ibukota Jakarta 10320
Dirgantara Monument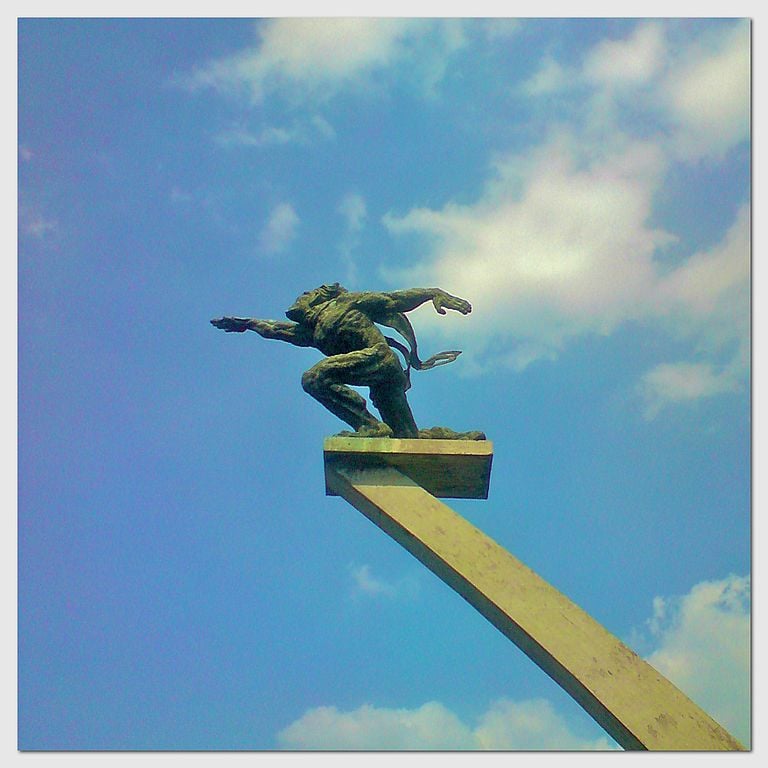 Located in the Pancoran area, this monument is also known as Tugu Pancoran. Besides, the other name of this statue is GatotKaca Monument. This monument is strategically located at the junction between Gatot Subroto Street and M.T. Haryono Street, alongside Dr. Supomo Street, and looks into Tebet. Dirgantara Monument was built after President Soekarno wanted a statue as an appreciation to Indonesian airways and the conquest of space.
Address: Jl. Gatot Subroto No.1, RT.2/RW.1, Menteng Dalam, Kec. Pancoran, Kota Jakarta Selatan, Daerah Khusus Ibukota Jakarta 12780
There you go, 6 iconic statues of Jakarta that are worth a visit. Also, don't forget to see more recommendations on our blog!