Local Guide
Jakarta to Bali Trip: Transport Options and Where to Book Your Ticket
For those who are currently staying in Jakarta and want to escape from the city's hustle, Bali could be the perfect choice for it. Despite the fact that Bali sometimes can be crowded too especially in popular areas such as Kuta and Seminyak, spending holiday sessions there will never be the same as being stuck in Jakarta.
Furthermore, there are still several areas that provide fresh air with a calm and relaxing atmosphere, just like Ubud. Hence, traveling to Bali will help you get some quality time to recharge your body as well as your soul. Keen enough to take a trip from Jakarta to Bali? Start planning your holiday by deciding the transportation.
There are a few choices of alternative transportation methods you can take from Jakarta to Bali. Take a look at these writings to know each of those transportation methods better.
People also read: 13 Awesome and Refreshing Activities to Do and Places to Visit in Bali!
Plane/Flights
First option of taking a trip from Jakarta to Bali is by plane. This is the most comfortable and convenient way to travel. It is because flights from Jakarta to Bali usually get done directly with no transfer, which only takes approximately an hour and a half. So you don't have to waste your energy by traveling too long.
Other than that, using planes is also safer compared to other methods. Thus, you don't have to worry about getting robbed or stolen. Moreover, with plenty of airlines available in Indonesia, traveling using planes will be more flexible as you can choose the schedule that meets your needs.
Flight costs and recommended airlines
Flights costs might be quite expensive especially in high season, but no need to worry! You can always surf the internet to find promos and discounts available. Ticket fee from Jakarta to Bali starts from IDR550.000 and you will travel safely and comfortably.
Reliable airlines you can choose are: Garuda Indonesia, Citilink, Sriwijaya Air, Lion Air and Batik Air. Purchasing flight tickets can be done offline by buying it at the airport, or online by using their official website or ticketing apps.
Bus
Next, you can travel from Jakarta to Bali with a shuttle bus, which usually takes about a whole day or 24 hours. Seems a lot, right? But don't worry! Nowadays, shuttle buses are completed with AC, TV and toilets so your trip will remain comfortable. By using a shuttle bus as transportation methods, it will also bring you all new experiences of traveling.
There are several shuttle bus providers that offer a route from Jakarta to Bali you can choose, such as Pahala Kencana, Kramat Djati, and Tiara Mas. Departure point usually takes place in Jembatan Baru Daan Mogot Terminal, Kramat Djati Pondok Pinang Terminal and Pulogadung Terminal. As for the arrival point, it will be at Ubung Terminal, Mengwi Terminal or at the Denpasar branch office of Tiara Mas bus service.
Bus fares and where to get tickets
Shuttle bus tickets for the Jakarta to Bali trip start from IDR450.000 and offer you the best services and facilities. You can purchase your shuttle bus ticket by buying it offline with a travel agent or at the terminal, also booking it online through several ticketing apps and websites.
Train
For those who love to have a challenging and memorable experience, you can choose to travel from Jakarta to Bali by a train. Actually, there is no train station located in Bali, hence, you need to take a bit complicated route to reach Bali from Jakarta.
You can choose PT. Kereta Api Indonesia Service and book ticket with route from Pasar Senen Station, Jakarta to the Gubeng Station in Surabaya which usually takes 15 hours. PT. KAI offers you the best service and facilities to make your trip comfortable, such as cafeteria, and blanket renting.
After arriving at Gubeng Station, you can transfer and take the next train to the Banyuwangi Baru Station for a 7 hours trip. Once you reach the Banyuwangi Baru Station, you can go to the Ketapang Port by walk, and continue the trip using a boat with the final destination is Gilimanuk Port which is located in Bali.
Train fares
The perks of using a train from Jakarta to Bali is because it is affordable, the train ticket starts from IDR150.000 while the rest costs less than IDR50.000. You can book your ticket offline or online. This seems like a hard trip, but totally worth the experience. For traveling by train, it is better backpacking as you need to carry your belongings all the way along with you.
Car
Last option of transportation methods from Jakarta to Bali you have is by car. This can be an exciting journey especially all together with friends. But keep in mind that a road trip from Jakarta to Bali might take more than 24 hours of a long-drive. For a road trip, you need to spend money for gasoline cost, toll-road fee, and ferry to cross the island.
Trips from Jakarta to Bali by car can be done through a toll road with an approximate distance of 900km. After exiting from the toll road, you need to go to the Ketapang Port and get on the ferry to cross the island which usually takes 40 minutes. You will arrive in Gilimanuk Port and can start your traveling in Bali.
Car rentals in Jakarta
If you are an expat and want to travel from Jakarta to Bali with a car, you can rent a car from a trusted rental available in Jakarta. Here are some of our recommended car rental in Jakarta:
Bravia Rent Car – Sewa Mobil Murah di Jakarta & Bali
Address: Citylofts Sudirman Tower Suite 25, Jl. K.H. Mas Mansyur No.10, RT.10/RW.11, Karet Tengsin, Kecamatan Tanah Abang, Kota Jakarta Pusat, Daerah Khusus Ibukota Jakarta 10250
Phone: 0811-831-923
Address: PT URBAN MOBILITY INDONESIA The CEO Building, Level 12, Jl. TB Simatupang No.18, RT.7/RW.9, Cilandak Barat., Jakarta Selatan, DKI Jakarta 12450
Phone: 0811-1311-352
Best Ticketing Apps in Indonesia
To make your trip to Jakarta to Bali easier but still trusted, you can utilize the service provided by several traveling or ticketing apps that are available in Indonesia. With a simple process, your book will be done in a blink of an eye! Here are our best picks of ticketing apps in Indonesia.
1. Traveloka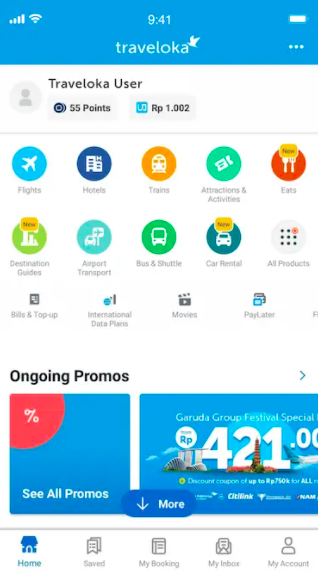 Traveloka is the prime go-to app for trips. This app offers you many benefits to support you get the best holiday experience. You can choose the Smart Combo feature that's available for select airlines and get up to 40% off, they even provide a PayLater feature to save up. Traveloka is a reliable traveling app since they have 24/7 customer service in multiple languages.
2. Pegipegi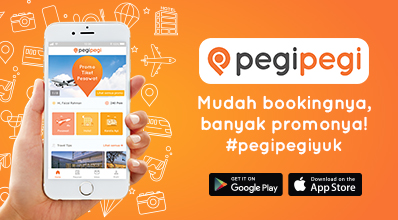 Pegipegi is an award-winning traveling app in Indonesia. You can use their service to book tickets for your trip, and even book a hotel to help you get a rest in a comfortable place. Featuring a safe ticketing service, you can do the payment for Pegipegi through convenient stores closest to you!
3. Tiket.com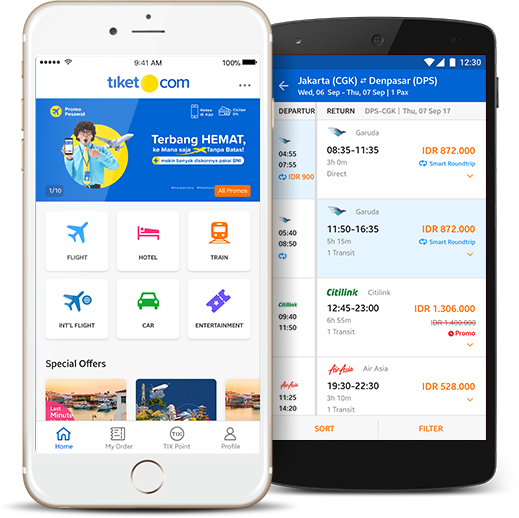 Tiket.com aims to give you an excellent service. They provide a Smart trip feature where you can automatically get the best price for your round trip. Other than that, you can also utilize their Worry-Free Feature which offers you a 100% refund up to 4 hours before your flight's departure. Such a win-win solution even though you have to suddenly cancel your trip, right?
So there you go! A clear explanation of each transportation option available to help you have a memorable trip from Jakarta to Bali.
Read also: Tips on Finding The Best Bali Long Term Rental And A Few Recommendations
---
Want to explore more rental options in Bali before the next trip there? Flokq has several listings for a more affordable option from their offers. Head up to Flokq to find out more!
CLICK HERE TO EXPLORE RENTAL OPTIONS IN BALI