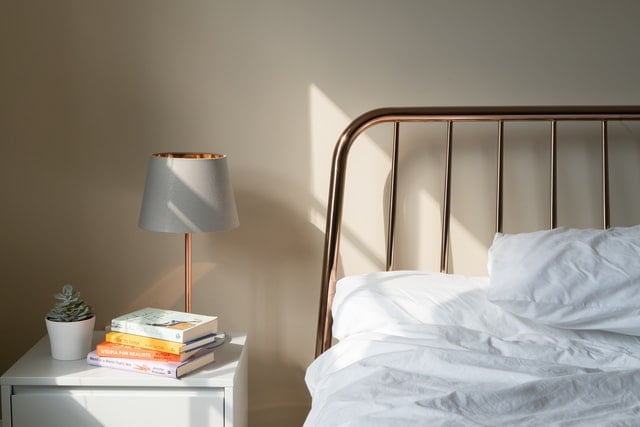 Settling Down
8 Kosts Near Prasetiya Mulya: Suitable Recommendation for Students
Prasetiya Mulya University is a university with a concentration in business and management. Based in BSD City, Banten, Prasetiya Mulya is a pioneer of the MBA program in Indonesia. It is well-known how Prasetiya Mulya is highly sought-after by students across Indonesia, specifically in the Jabodetabek area, as it is the leading business school in Indonesia. It has been established all the way back in 1982 by Indonesia's leading business leaders, and it has produced many great business entrepreneurs, professionals, and researchers of the country. Many brands that you know even come from Prasetiya Mulya graduates, from Toko Kopi Tuku to VOYEJ! If you're a parent about to send your child to Prasetiya Mulya from out of town, Flokq has you covered. Here are 8 recommendations for kosts near Prasetiya Mulya that are suitable for students!
Also read: 10 Recommended 'Kost Exclusive' Near University of Indonesia
1. Cozy House
Up first on our list of recommendations for kosts near Prasetiya Mulya is Cozy House. Cozy House is a kost exclusively for women, located in Foresta, and only 6 minutes away by car and 16 minutes way by foot from Prasetiya Mulya. Perfect for students who are looking for a light exercise in the morning! This kost is fully-equipped with facilities. Each room has its own AC, bed, bathroom, study desk, and wardrobe. As for its public facilities, you can share a high-speed internet, a common room, a fully-equipped pantry, a basketball court, and a jogging track with other tenants.
Address: Cluster Naturale Blok N5/6, Foresta, BSD, Tangerang Selatan
Contact: 08121030734
Price: Rp. 1.600.000
2. Asri Home
Asri Home is one of our recommendations for kosts near Prasetiya Mulya, and it's open for both men and women. With a price range from Rp2.000.000-2.200.000 per month, you will gain full access to its facilities! For its tenants, they provide a bed, a wardrobe, a bookshelf, a shoe shelf, a bathroom, an AC in every unit. They also have wi-fi, a water heater for the bathrooms, a fully-equipped kitchen, daily laundry service, a free sports club, and more. For students with a busy schedule, this kost is perfect for you, because there is a cleaning lady who stays in the kost! This way, you'll be able to get service and help whenever you might need them. The best part is that this kost is only 6 minutes by car from Prasetiya Mulya, too!
Address: Naturale N5/11, Studento L15/10, Foresta, BSD
Contact: 08161165620
Price: Rp. 2.000.000-2.200.000
3. Green House
For Prasetiya Mulya students, Green House should be a familiar kost name. Only 1,5 km away from campus, this kost has a 3×3 to 3×3,5 rooms with complete facilities, suitable for female and male students. In each room, Green House provides an AC, a bed, a bathroom, and internet access. With 3 available floors, you can choose which floor you're most comfortable at to stay for a period of time. Aside from Prasetiya Mulya, this kost is also near a number of other places. For entertainment, you can easily access AEON Mall from Green House. Meanwhile, if you're craving affordable Indonesian food, you can visit Gubug Makan Mang Engking!
Address: Blok L1, 10, Foresta Cluster Studento, Pagedangan, Tangerang Regency, Banten 15339
Contact: –
Price: Rp. 2.000.000
4. Patra Suite Kost
If the previous kosts haven't interested you yet, maybe this one will. Patra Suite Kos is on our list of recommended kosts near Prasetiya Mulya due to their complete and high-quality facilities. In each of their rooms, they provide their tenants with an AC, a bed, internet access, a smart TV, a smart lock, a study desk, and a bathroom with a water heater for their full comfort. A common room and a kitchen are also available to be used with the other tenants. Located in front of ICE BSD, this kost will be easy to spot, and convenient in terms of location, near both Prasetiya Mulya and AEON Mall. Both female and male students will have a guaranteed comfortable stay in this kost!
Address: Regentown Blok B3 no 9 BSD
Contact: 081280008106
Price: Rp. 2.300.000
5. Metro Kost
Next on our recommended kosts near Prasetiya Mulya is Metro Kost. This kost is available for both men and women, and it's highly suitable for students. They provide tenants with full facilities from an AC, a bed, a study desk with its chair, a bookshelf, to a side table. For electricity, they use a token electricity system that you can charge by paying Rp150.000 per month. Additionally, they also provide free laundry for tenants for a maximum of 20 kg per month! This kost, which comes at a reasonable and affordable price per month, even has a swimming pool and a jogging track available for its tenants! Amazing, isn't it?
Address: Vanya Park Anarta House Blok H3 No.8 Pagedangan BSD City, Tangerang
Contact: 0811457039 / 08114532015
Price: Rp. 1.750.000
6. Kost Putri Agatha
Our sixth recommendation for kosts near Prasetiya Mulya is Kost Putri Agatha. This kost has an affordable price with decent facilities that are in accordance to the price. As per its name, Kost Putri Agatha is available exclusively for female students. They provide a common room, a kitchen with a refrigerator, and cleaning service for their tenants. In each unit, tenants will have their own bathroom, and they also provide free laundry and ironing facilities. With those facilities, students will surely have a comfortable stay in Kost Putri Agatha. Plus, this kost is also near a mini-market, so you won't have to go out of your way in case of food emergencies!
Address: Jl. Kubis 2 Blok A2 No. 10, Griya Loka, BSD, Tangerang
Contact: 081585501185
Price: Rp. 500.000
7. Minerva Dormitory
Minerva Dormitory is another one of our recommended kosts near Prasetiya Mulya. This large building has many facilities that will give students comfort during their stay there. For tenants, they provide units with an AC, a bed, internet access, TV LED with cable TV, a bathroom with a water heater, and a study desk with its chair. They also have a free laundry service, a fitness center, plus a fingerprint access, full CCTV, and 24-hour security to ensure tenants' safety. A canteen and a study room are available for tenants as well as additional facilities. Female and male students can stay at Minerva Dormitory, but they will be separated by designated floors. According to Cerita Prasmul, tenants are also provided free rides to campus and to the hospital. This well-known dormitory is just 6 minutes away from campus by car, and 7 minutes by foot. Amazing!
Address: Gedung Minerva BSD City Jl. Edutown Einstein Park Kav. Dormitory B5, Blok B5, Pagedangan, Kec. Pagedangan, Kabupaten Tangerang, Banten 15148
Contact: 082219002680
Price: Rp. 2.200.000-2.500.000
8. Gaelio Grand Kost Putri
Last but not least on our list of recommended kosts near Prasetiya Mulya is Gaelio Grand Kost Putri! This kost is located in Anggrek Loka, and it's exclusively for women. At Gaelio Grand Kost Putri, you will be provided with a common room, a kitchen and a dining room, a laundry room, wi-fi, and a dispenser. Meanwhile, they have an AC, a bed, a closet for your clothes, and even a fridge in each of their units. Just like the other kosts mentioned above, students' comfort will be ensured if they stay here. This kost is also still near Prasetiya Mulya; only 4,8 km away, and 15 minutes by car!
Adress: Anggrek Loka sektor II.3 Jl. Anggrek Jingga no AS 8 BSD
Contact: 087886244059
Price: Rp. 1.900.000
Have we lessened your worries in finding a decent boarding for you or your child? We certainly hope so! Take a pick from one of these recommendations for your stay in a kost near Prasetiya Mulya. We hope you'll have a good, comfortable time. Good luck!