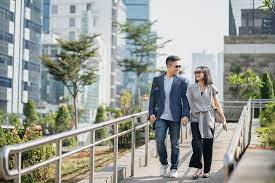 Settling Down
4 Recommended Menteng Apartment with Affordable Prices and Places to Visit
Menteng – Central Jakarta, is an area that fulfills all the necessities of life properly. This prestigious area is the perfect place for you to stay in the long term. The number of residential options such as Menteng apartments at affordable prices makes this area more unique and comfortable.
Check out some recommendations for 2 bedroom Menteng apartments at affordable prices.
1. Menteng Park
Menteng Park, Menteng apartment with a combination of modern and comfortable environment in Menteng Park, Central Jakarta. This classy residence offers its residents top-class facilities. Stepping into it, Menteng Park will welcome you with a feel of luxury. With a comfortable atmosphere, you can enjoy complete facilities with the best views of the capital city.
This apartment makes it easy for you to carry out daily activities. Plus its strategic location, this apartment is suitable for young executives with high mobility. This apartment has a gym, jogging track, and tennis court for you to exercise. You can also go to grocery stores, to ATM centers easily.
Menteng Park is located in one of the earliest residential areas in Jakarta. While maintaining its upscale status, Menteng is located near the well-known Thamrin area of ​​business.
Address : Jl. Cikini Raya No.79, RT.2/RW.2, Cikini, Kec. Menteng, Central Jakarta City, Special Capital Region of Jakarta 10330.
Price: IDR 8,500,000 per month (2 bedrooms).
2. Kempinski Private Residence
One of the best Menteng apartment, Kempinski Residences is connected to Menara BCA and Grand Indonesia. Located in the capital's central landmark, Kempinski Residences offers a luxurious yet comfortable home for people working in the business district. Like on Jalan Sudirman or Jalan Thamrin.
This unit is located above one of Indonesia's development centers, so you only need time to get to Grand Indonesia or Plaza Indonesia. You just need to walk to reach it. Moreover, the location is friendly to access to public transportation. You can go by MRT or Busway. You just need to walk to the station and the nearest stop, with a warm and cozy atmosphere.
Some of the outdoor facilities that you can also enjoy are a swimming pool, an outdoor gym, and a garden located above the Kempinski Hotel. You can also easily find minimarkets, ATMs, banks, salons and restaurants in malls.
Address: Jalan M.H. Thamrin No.1, Menteng, RT.1/RW.5, Menteng, Kec. Menteng, Central Jakarta City, Special Capital Region of Jakarta 10310.
Price: Starting from IDR 36,800,000 (2 bedrooms).
3. Salemba Residence
Salemba Residence, a Menteng apartment that offers the perfect location for students and young executives looking for a place to live in Central Jakarta. This apartment is also complete with modern and fully furnished rooms. Even though it's located in an upscale area, that doesn't mean you can't save money. This area is quite friendly for the budget and does not drain your pocket.
If you are someone who prefers more time to sleep than get ready, Salemba Residence is for you. Because this apartment is surrounded by universities and office areas. In addition, this apartment is also close to the hospital.
In addition to a strategic location, you will also get complete facilities that support your days. Such as a large underground parking space, an indoor badminton court, to a playground. If you are a morning coffee connoisseur, Salemba Residence has two cafes on the ground floor. You can also go to look for food needs at mini Market.
Address: Jl. Salemba Tengah II No.10, RT.5/RW.8, Paseban, Kec. Senen, Central Jakarta City, Special Capital Region of Jakarta 10440
Price: Starting from IDR 5,800,000 per month (2 bedrooms).
4. Menteng Executive
As the name implies, Menteng Executive is one of the best Menteng apartment choices. This apartment is the choice of diplomats and many high-ranking people in Jakarta. The location is quite strategic because it is close to shopping centers, Grand Indonesia and Plaza Indonesia.
The facilities are divided into outdoor and indoor facilities. They provide indoor and outdoor children's parks, so you can be a family even if it's a hot or rainy day. You can also pamper yourself with a massage and sauna after coming home from a tiring work. There is even a salon that makes it easier for you to get ready to go to a party.
This apartment also provides a mini market and laundry and dry cleaning for your convenience. Or if you want to swim, you can go to the semi-outdoor swimming pool. There is also a Jacuzzi that can accompany you to relax at night.
Address: Cav. 6-12, Jl. Pegangsaan Barat No.16, RW.5, Menteng, Kec. Menteng, Central Jakarta City, Special Capital Region of Jakarta 10320.
Price: Starting from IDR 22,000,000 per month (2 bedrooms).
If you live in a Menteng apartment, here are some recommendations for entertainment places in Menteng for you to visit.
1. Menteng Park.
Menteng Park has about 1000 trees from 20 types of ornamental plants that have been planted as a means of reforesting the city center. There are many kamopi of plants that propagate to the poles so that it looks natural like in a forest area. This park carries the theme Eco Friendly Garden.
This rectangular land is located on the edge of 5 highways. From the west, it is on Jalan Hos Cokroaminoto, the north coincides with Jalan Prof. Muhammad Yamin. Then the east is on the side of the road Jl. Kediri. While in the south it is between 2 roads, namely Jl. sidoarjo and Jl. Kertosono.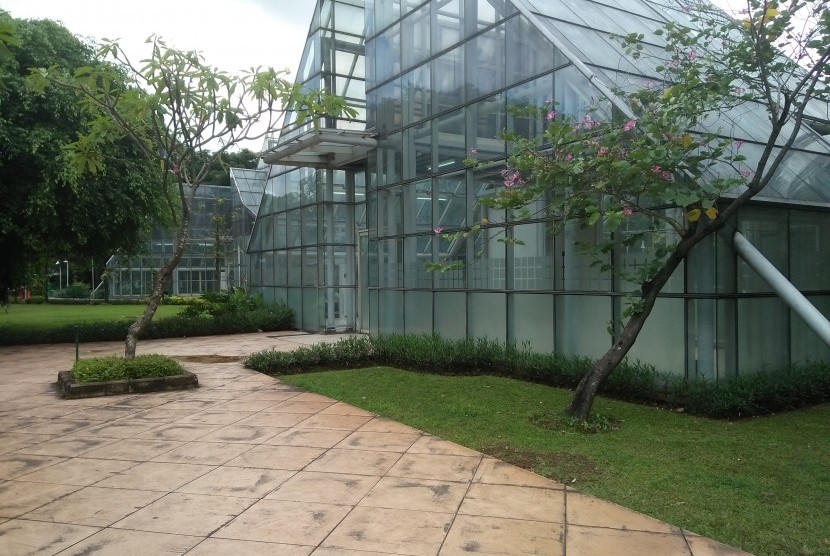 2. Museum for the Formulation of the Proclamation
As a testament to the history of Indonesian independence, Menteng has a Museum for the Formulation of the Proclamation Manuscript. This building was built to remember the events of the process of formulating the text of the proclamation of independence in Indonesia.
There are some interesting facts about this museum. Once found a secret bunker 5 meters wide by 3 meters long and about 1.5 meters high. This bunker used to be the place where Admiral Maeda kept his valuables such as important state documents. Precisely when he served as the head of the liaison between the Japanese Navy and Army.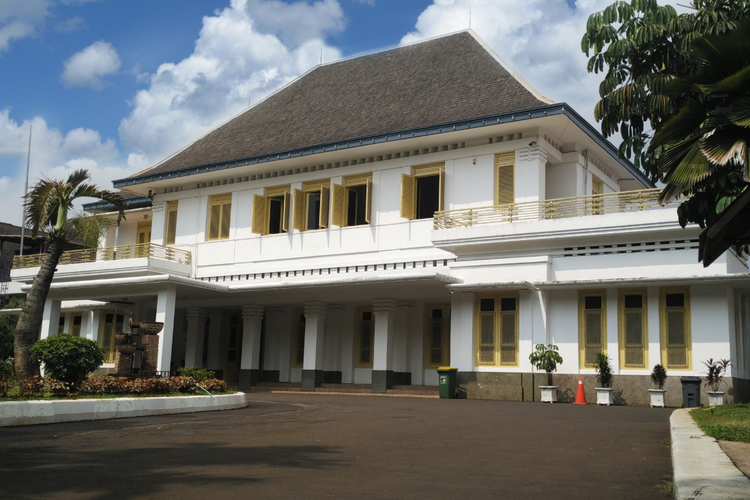 3. Grand Indonesia
One of the high end complete shopping center. It consists of three parts, East Mall, West Mall, and Skybridge which connects these two buildings. There is a food court located in the west mall called foodprint on the 5th floor.