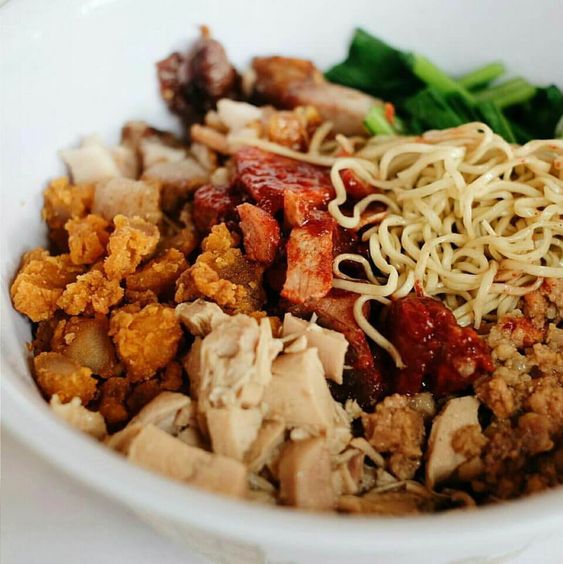 Jakarta's obsession with noodles shows no signs of stopping, which means the city is rich with the best noodle places and packed up with many options. Some of the best noodles in this country can be found right here in North Jakarta. On your way home from work, you can find tons of noodle bars, from those who sell ramen to udon to and even Mie Ayam, and from those selling it as street food or in a restaurant, the culture of noodles is as big as that. You can enjoy a bowl with your friends or even by yourself after a long day at the office. Maybe you're craving Japanese udon or Korean Jjajangmyeon, don't worry they got it all. In an effort to help you avoid tasteless noodles, we've rounded up the very best noodle bars in North Jakarta.
read more: 5 Best Martabak in North Jakarta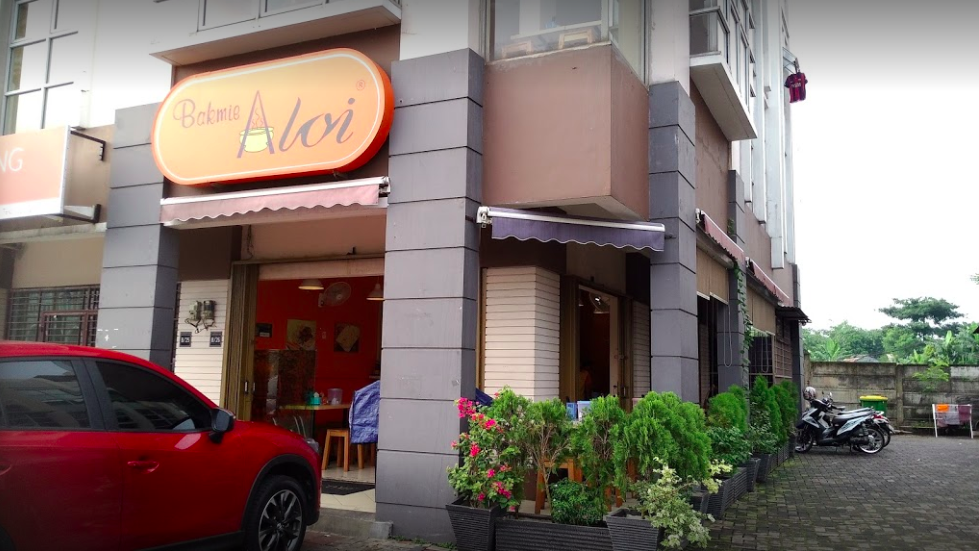 1. Bakmi Aloi
The first spot is your typical Palembang noodle restaurant that is very famous and has several branches all over Indonesia. Bakmi Aloi is well known for its famous pork noodles. Their noodles are chewy, their topping of pork and chicken are given generously, and it's super delicious. Their flavor profile is savory yet slightly sweet, which is a common flavor in Indo-Chinese cuisine. Besides your typical bakmi noodles, you can also pick a variety of other rice noodles such as Kwetiau and Bihun. For non-pork eaters, you can eat their chicken noodles as it is just as tasty as their pork noodles.
Address: Ruko Cordoba, Jl. Marina Raya No.3, RT.7/RW.2, Kamal Muara, Kec. Penjaringan, Kota Jkt Utara, Daerah Khusus Ibukota Jakarta 14470
Phone Number: +6221 56983806
Social Media: –
Price Range:
Rp100,000.00 for two people(approx.)
Opening Hours:
06.30 AM – 09.30 PM (Every day)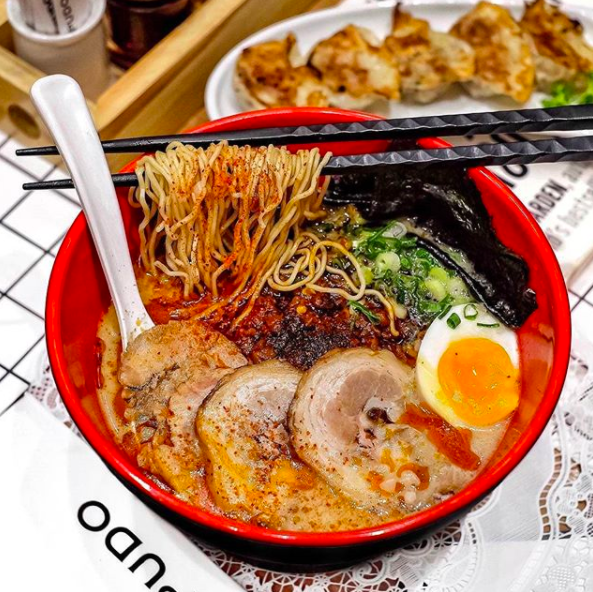 2. Ippudo
Ippudo Ramen was found in 1985, famous for their Tonkatsu ramen from Japan, they've opened a branch here in Jakarta in 2014 and they've been a hit ever since. They're one of the few ramen restaurants to have the same taste and presentation as the ramen in Japan. You don't worry about their taste and quality as they are one of the best ramen restaurants in the world. We recommend you order the Shiromaru ramen which is their signature item. It consists of thinly sliced pork cutlets, soft-boiled egg, soft noodles, and delicious broth. We also recommend you to order side dishes such as Cauliflower teppan and some Pork buns. Those were great as side dishes to have on the side of our ramen. You are guaranteed to be satisfied after trying their bowl of ramen. They also have a free-flow refill for Ocha, so you can refill your glass whenever you feel thirsty while eating.
Address: RW.5, Kebon Melati, Menteng Grand Indonesia West Mall 3A Floor Unit ED-1-05, Jl. MH Thamrin No.1, RT.1, Jakarta, Daerah Khusus Ibukota Jakarta 10310
Phone Number: +6221 23581945
Social Media: @ippudoindonesia on Instagram
Website: http://www.ippudo.co.id/
Price Range:
Rp250,000.00 for two people (approx.)
Opening Hours:
10.00 AM – 09.30 PM (Every day)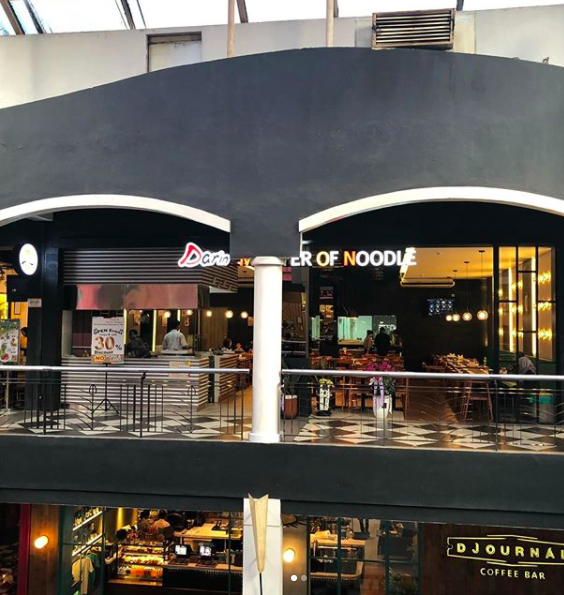 3. Master of Noodle Darin
In February 2017, Legend of Noodle's owners decided to open a new restaurant. With a similar menu and taste from their previous place, they decide to put a twist with their food. They serve Korean and Chinese foods but for non-pork eaters, you can relax as they don't sell pork nor lard. We recommend ordering their signature dishes, such as their Jjajangmyeon, Jjampong, and Gyoza. Their Jjangjangmyeon and Jjampong are probably two of the best Korean noodles you can find in the North Jakarta region. Their Gyoza is also delicious, the top is soft while the bottom is crispy and the sauce also compliments it well. Their portions are also generous, so you will not regret ordering food here. The restaurant's interior is great and modern, it is very welcoming to new customers.
Address: Jl. Sultan Iskandar Muda, RT.10/RW.6, Kby. Lama Utara, Kec. Kby. Lama, Kota Jakarta Selatan, Daerah Khusus Ibukota Jakarta 12240
Phone Number: +6221 27514435
Social Media: @darin_master_of_noodle on Instagram
Price Range:
Rp300,000.00 for two people (approx.)
Opening Hours:
10.00 AM – 10.00 PM (Every day)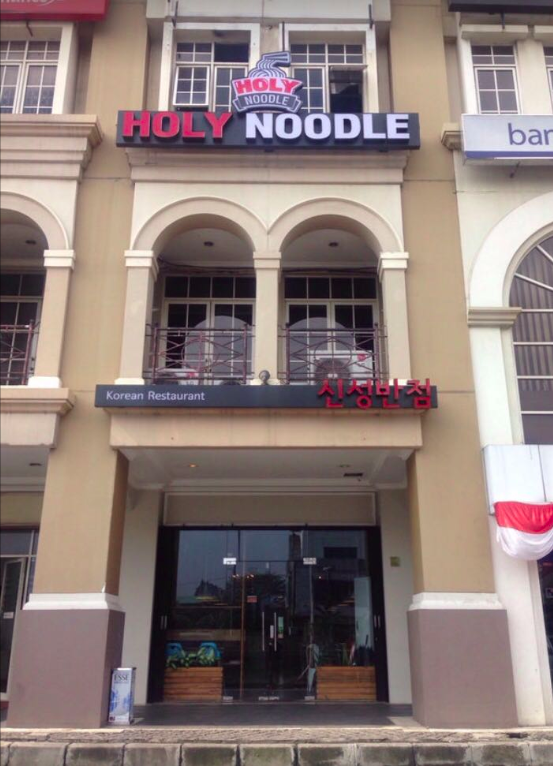 4. Holy Noodle
Another must-try Korean noodle shop is none other than Holy Noodle. They are known to be a hidden gem among noodle restaurants as their location is somehow remote. Here you can really taste authentic Korean noodle dishes without needing to visit Seoul itself. If you like both Jjajjangmyeon and Jjamppong or you're not sure which one to try first, Holy Noodle offers Jjamjjamyeon. This menu allows you to try both noodles without ordering them separately. So you spend less money and the portion would be just right for you. We personally love Jjamppong because of its super-size and also the amount of seafood they give in a single bowl of this delicious spicy menu. They also will give you complimentary a variety of "banchan" or side-dishes for you to enjoy your meal with. That includes raw onions, radish pickles, kimchi, and many more.
Address: 14240 Jakarta, North Jakarta City, Kelapa Gading, West Kelapa Gading, Mall of indonesia Ruko Blok C no. 07
Phone Number: +6221 45866210
Social Media: –
Price Range:
Rp80,000.00 for one person (approx.)
Opening Hours:
11.00 AM – 10.00 PM (Every day)
5. T&T Noodle House & Cafe
This restaurant serves one of the best affordable Bakmie Ayam in Jakarta. It's raved by both locals and tourists alike. You will not be disappointed by the warm ambiance, friendly staff, and delicious menu. They serve other Indonesian foods such as Nasi Goreng and Fried tofu that you need to also check out. We recommend ordering the Nasi goreng XO and Sechuan chicken. The Nasi goreng taste very good and the portions are generous and the chicken is crispy and sauce is delicious. The servers are also friendly and polite. For the price, you could say quite affordable and cheaper than most restaurants in PIK.
Address: Blok, Jl. Camar Indah 1 Blok Dd No.12, RT.5/RW.6, Kapuk Muara, Penjaringan, North Jakarta City, Jakarta 14460
Phone Number: +6221 55968191
Price Range:
Rp80,000.00 for two people (approx.)
Opening Hours:
09.00 AM – 10.00 PM (Every day)
And these are our 5 best noodle bars in North Jakarta. Ranging from Chinese to Japanese to Korean noodles, all of the food items in this is definitely a must-try. We hope this list can help you with your search for the best noodle spot in North Jakarta. Don't forget to check out our other culinary recommendations!