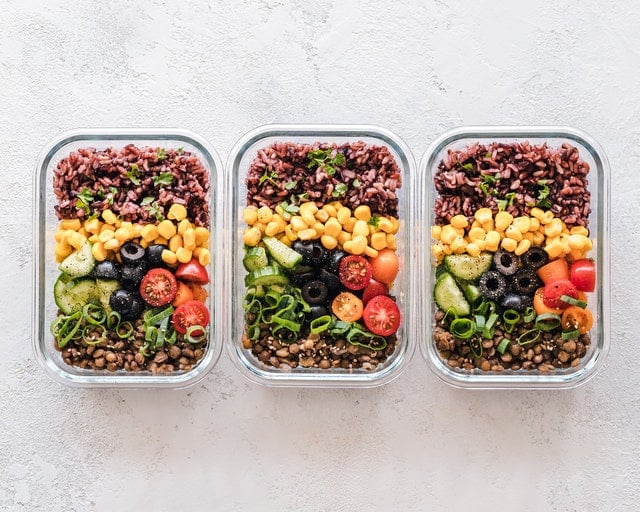 Local Guide
8 Organic Stores in Bali to Help You Be More Healthy
Shopping from an organic store has become very popular these days, especially in Bali. If you are in Bali, you can see a burgeoning health and wellness industry. By buying in an organic shop, you'll be sure to not only improve your condition, but also the environment. Organic shops often went the extra mile in ensuring sustainable practices, with zero plastic policies, getting supplies from local farmers, or participating in fundraisers or donations. In this article, we'll feature some organic shops with a great variety of fresh and healthy produce, foods, drinks, and other things that you can buy. Here are 8 organic shops in Bali to help you be more healthy! 

Read also: Get to Know Bulk Store and Where to Find It in Bali
1. Alive Wholefoods Bali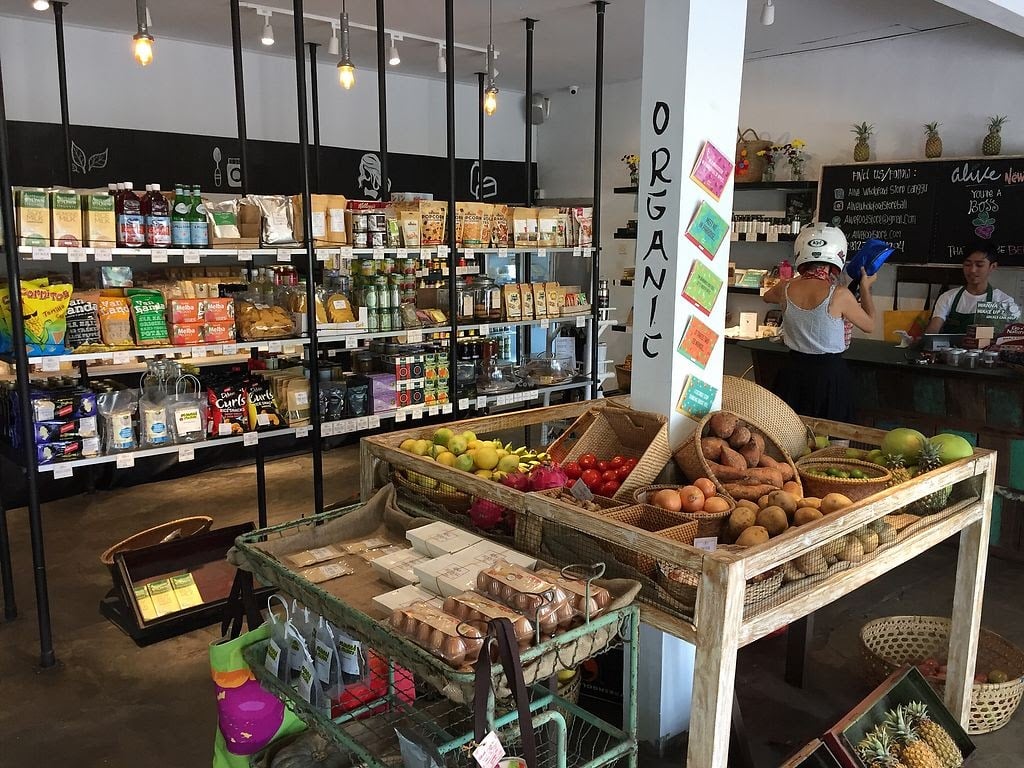 Alive wholefoods Bali is an organic store that highlights sustainability and giving back to the environment and local people. To start with, they have a complete set of organic products for you to have. Fruits and veggies, dairy or non-dairy, vegan and plant-based options and healthy beauty products, and many others can be bought here. By buying and using their services you are also helping the local community and environment. They often hold fundraisers and engage in acts that reduce or improve the quality of the local environment like using banana leaves instead of plastic for packaging their goods or using their food waste to make compost for local farmers.
You can get the best out of Alive Wholefoods Bali by joining their loyalty program, where they will reward you after using their services for a certain amount of time. It's also recommended to sign-up as a member to their website in order to see a full catalog of their products. All in all, this organic store wants to build a community that appreciates sustainable living and consumption.
Address:
Jl. Canggu Padang Linjong No.12a, Canggu, Kec. Kuta Utara, Kabupaten Badung, Bali 80351
Jl. Dukuh Indah, Kerobokan Kelod, Kec. Kuta Utara, Kabupaten Badung, Bali 80361
Open hours:
Canggu: 8 AM – 9.30 PM (every day)
Umalas: 8 AM – 9 PM (every day)
2. Healthy choice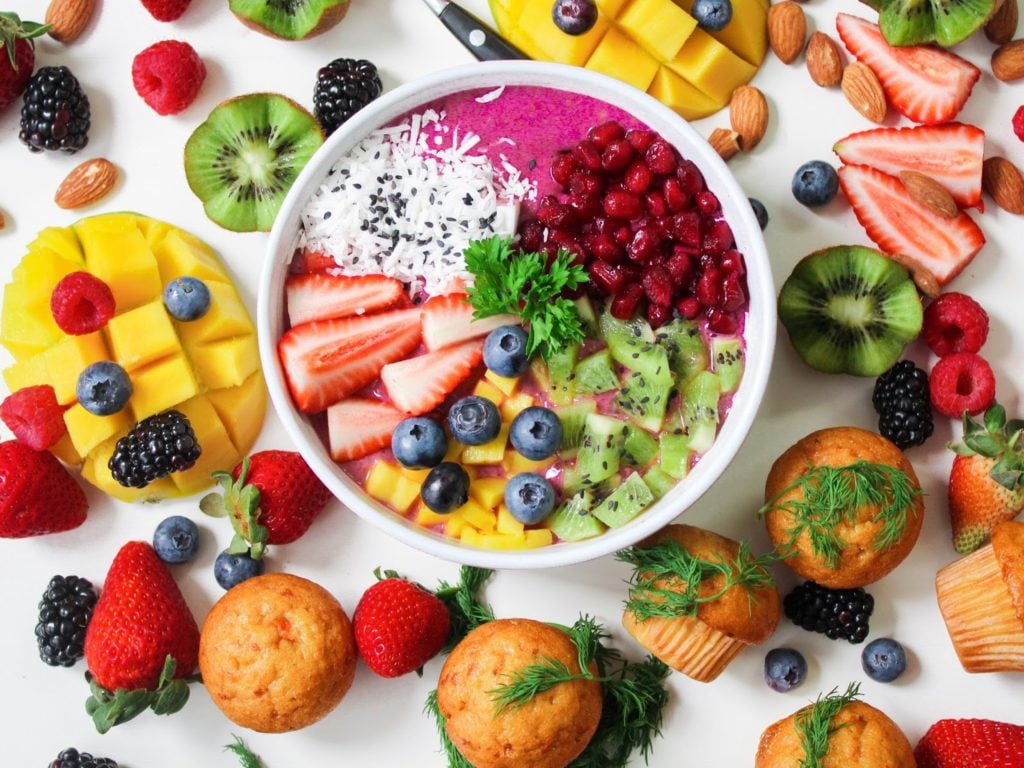 When it comes to organic food stores in Bali, you can't go wrong with healthy choices. They are a small organic food store chain located in a few areas in Indonesia. With no strings attached, they provide a nice set of organic foods and ingredients sourced both locally and internationally.
If you don't want to be bothered by going outside, they also have an online shop where you can buy organic and healthy goods in bulk alongside other goodies like a tote bag so you won't have to use plastic anymore. See their Instagram @healthychoiceid for more information on their products and even get some tips and tricks to make your food more delicious and healthy!
Address: Jalan Batu Belig No.99, Kerobokan Kelod, North Kuta, Badung, Bali 80361
Open hours: 9 AM – 5 PM (Monday to Friday), 9 AM – 2 PM (Saturday)
3. Canggu Shop
Another organic store in Bali that also provides an online delivery service, Canggu shop sells all sorts of healthy and organic products. For food, you can select from a wide range of products from nuts, dried fruits, frozen foods, pasta, coffee, pulses, and even superfood! They also sell some Kombucha and other herbal and healthy drink choices for you to try. If you have a snacking habit, why not try their raw bars and chocolate options as an exchange for your snacks.
Other than F&B they also have a great browsing section for beauty and household products. Try seeing some of the products they offer including candles, cups and bowls, and tote bags that will make your home more beautiful in an eco-friendly way.
Address: Pantai Batu Bolong St No.23A, Canggu, North Kuta, Badung Regency, Bali 80361
Open hours: 8 AM – 7 PM
Contact: +62 878 7486 0310 or +62 859 5378 0775
4. Bali Direct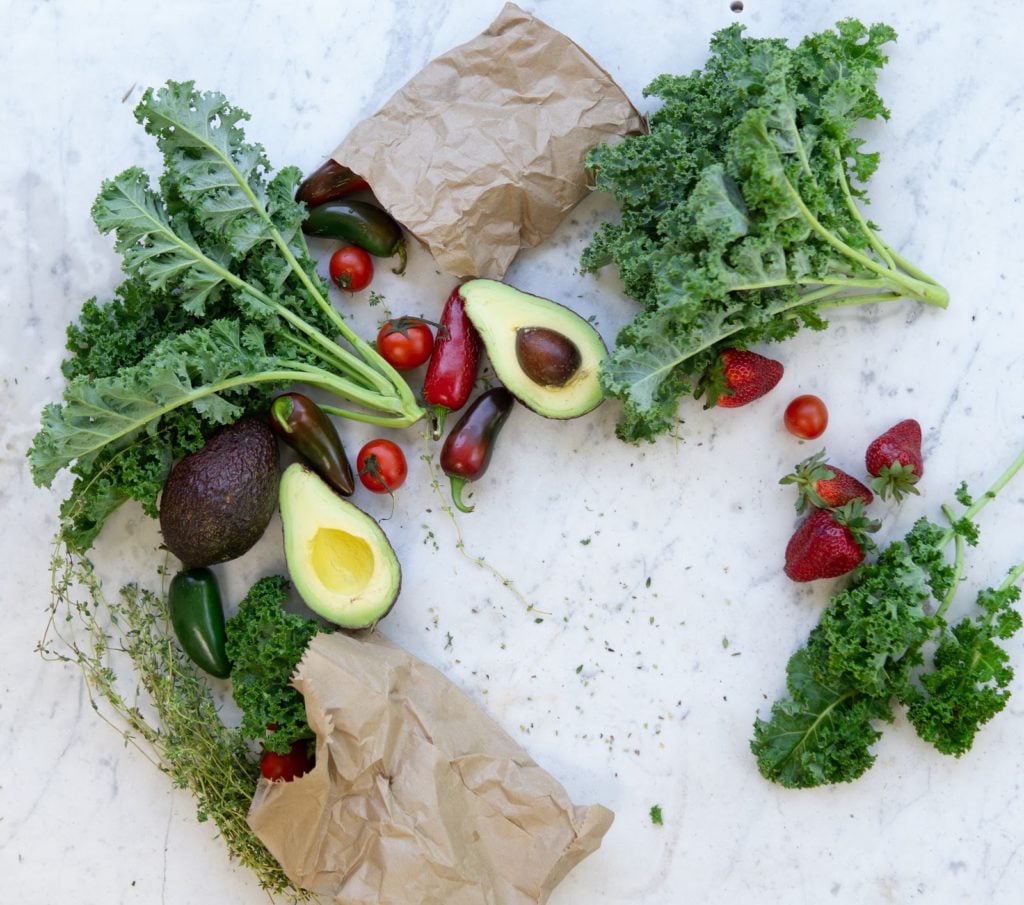 Bali Direct is an organic shop that directly gives back to its local community. Here you can find a nice range of veggies, herbs, spices, flowers, and fruits. They also have a beverage, beauty, bakery, and homecare goods. What's amazing is that almost 95 percent of their products are supplied locally.
They also involve themselves (and subsequently their buyers) often in donations or fundraisers, such as Bumi Sehat Foundation that aims to improve the lives of babies, mothers, families, and communities in Indonesia. Last but not least, they also have special promos, so be sure to check them out!
Address: Jl. By Pass Tanah Lot No.88, Pererenan, Kec. Mengwi, Kabupaten Badung, Bali 80351
Open hours: 24 hours
Contact: Call +62 812 3863 9525 or email info@balidirectstore.com
5. Satvika Bhoga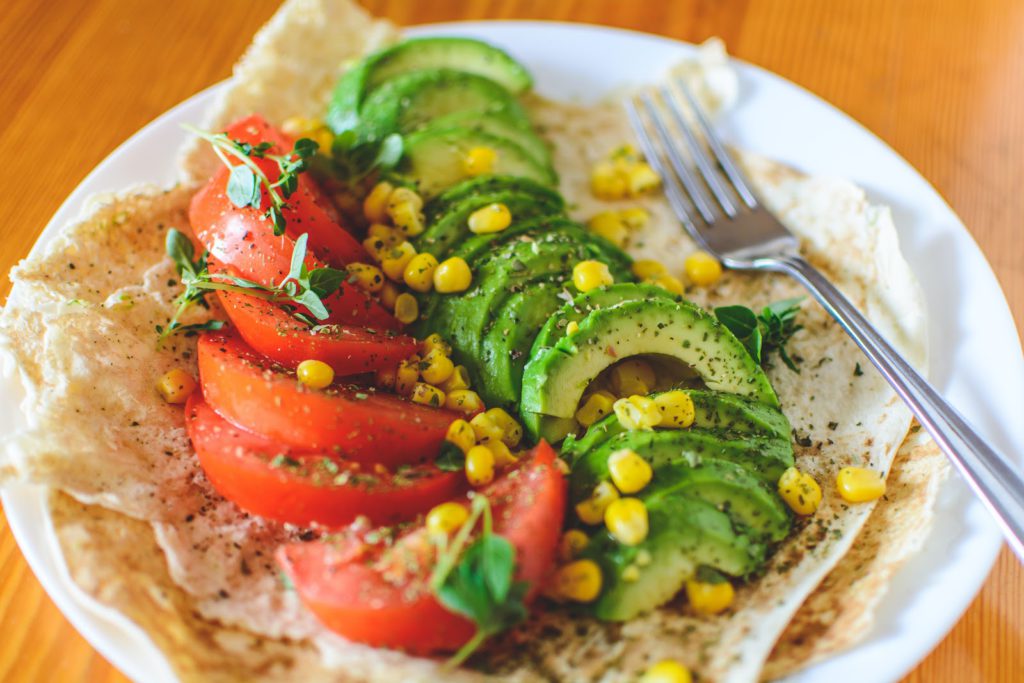 Satvika Bhoga is located in Sanur. This organic store wants to not only give quality organic goods to the people but also to give back to the community. They have some of the best and most affordable organic products around, as there are many items and goods here that are certainly more affordable than many other places.
The store itself sells food, beverages, and beauty products for their customers. Vegans can count on this store, as there are lots of options for them that they can buy. The staff is also very friendly and knowledgeable, so great first-timers who want to start having a healthy diet or lifestyle. Lastly, they also support the reduction of plastic waste by not providing plastics in their shop, so make sure to bring your own bag!
Address: Jl. Hang Tuah No.9c, Sanur Kaja, Kec. Denpasar Sel., Kota Denpasar, Bali 80227
Contact: +62 361 284055
6. Zero Waste Bali Food Store Kerobokan
Looking for an organic food store in Bali that is heavily committed to producing zero waste? well, you won't have to look far and wide! Zero Waste Bali Food Store offers you a grocery shopping experience where you can buy plastic-free bulk food. They offer lots of ingredients, drinks, beauty products, household tools/wears, and cooking condiments for you to check out.
They also offer more than just things to buy though, as they want to help you remove as much waste and unhealthy junks as possible. If you don't know what to buy and would like to try living junk-free for the first time, try their essential boxes filled with all sorts of healthy and organic goodies. You can also follow their ebooks to learn how to detoxify your house.
Address: Jl. Raya Anyar No.30, Kerobokan, Kec. Kuta Utara, Kabupaten Badung, Bali 80361
Open hours: 8 AM – 8 PM
Contact: +62 812-3930-3404
7. Bali Jiwa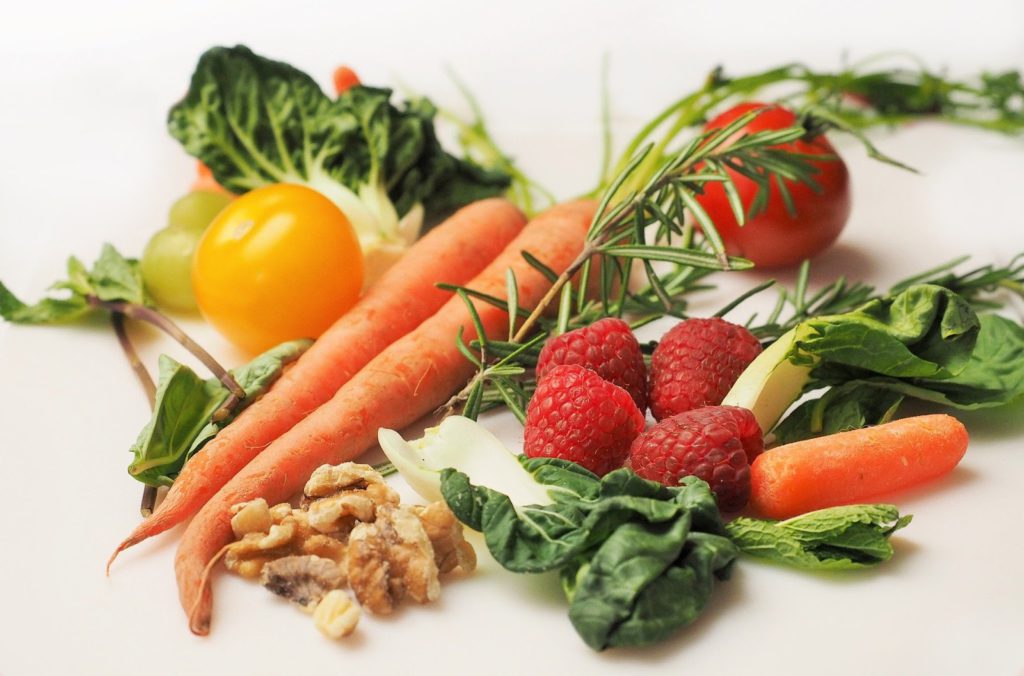 Bali Jiwa is a family-run and independent organic shop in Bali, mainly comprising local farmers and entrepreneurs that pledges to deliver fresh produce among other organic things that are high quality. They work with NGOs and the local community in bringing their products to you. You can select from a staggering variety of fresh produce, pantry goods, dairy and eggs, drinks and beverages, and cosmetic beauty.
Their practice involves zero plastic waste and involves sourcing sustainable and locally made goods. In addition to that, they also have a free delivery service for a certain amount of products bought. This shop is a worthy visit if you want to shop organic food while supporting local farmers and entrepreneurs.
Address: Jl. Kertha Petasikan II No.17a, Sidakarya, Kec. Denpasar Sel., Kota Denpasar, Bali 80227
Open hours: 9 AM – 5 PM
Contact: +62 819-9970-2164
8. Club sehat Bali
Another place to go to for organic shops in Sanur, Club Sehat Bali will give you all the best foods and beverages among other tools and things to support a healthy lifestyle. They have all sorts of products, ranging from nuts, seeds, beans, pasta and noodles, frozen foods, and powder supplements among many others. There are also non-food products you can buy and utilize, like books, audiovisuals, hygiene kits, kitchen appliances, plant growth kits, and more. Simple and straightforward organic food shop in Bali.
Address: Jl. Terogong Raya No.36, RT.1/RW.6, Cilandak Bar., Kec. Cilandak, Kota Jakarta Selatan, Daerah Khusus Ibukota Jakarta 12430
Open hours: 9 AM – 5 PM (except Saturday)
Read also: 6 Best Beach Cleanup Communities in Bali, You're Free to Join!
And that's that! We hope that this article helps you to find your ideal organic shop in Bali! Be sure to follow other posts made by us to know more about lifestyle and living on the island.
---
Planning to spend your vacation in Bali? And in need of a rental option? You can rent a room with Flokq! Flokq has many rooms available for rental with monthly rent. Click the button below to rent a room with Flokq.
RENT A ROOM WITH FLOKQ