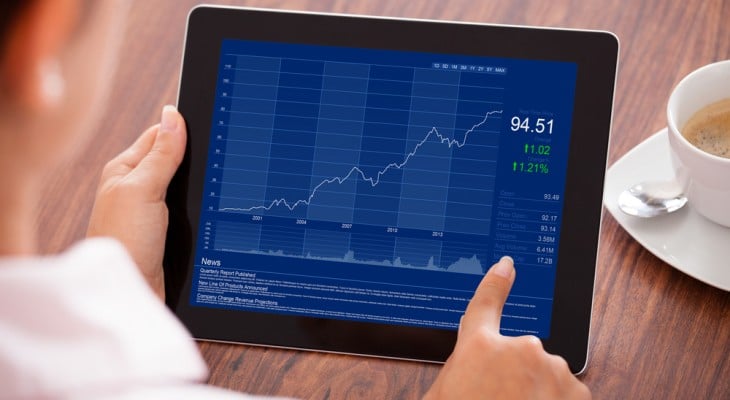 Local Guide
4 Recommended P2P Investment Platform in Jakarta
You might hear it frequently in conversations or the internet about peer to peer lending. First of all, what is P2P (peer-to-peer) lending? P2P lending can be defined as the concept where a lender lends his or her money to a borrower through a platform. The lender or the borrower can be an individual or a business. Either becoming a lender or borrower you will get both the benefits and the risks. P2P Lending is like a marketplace that unites the seller (lender) and the buyer (borrower). As a borrower, all you need to do is just open an app or website that provides p2p lending. You just need to fill in the document and upload your financial reports. You then wait to get confirmation whether you are accepted or not. You will also be charged for loan interest and your p2p lending report will be uploaded to the marketplace so everybody can see it.
As the borrower, you will gain access to the personal documents of the borrower, their financial reports, and the purpose of borrowing money. Then you may decide whether you are agreeing to lend your money to them or not. Borrowers will pay back the money they lend in credit every month. You will get profit from their loan interest. Loan interest will be depended on the total amount of money that they borrow. The benefit of borrowing money in p2p lending is your application will be accepted faster than when you borrow from the bank. The process is easier and faster. The loan interest is also lower. Keep in mind to also pay back in time, or else you will get a bad reputation that will affect your credibility the next time you want to borrow money. If you are late to pay you will also be fined with higher interest making you pay back with more money.
Therefore, if you need this kind of thing either as an investment (lender) or when you need extra cash (borrower) we give you several recommendations for p2p app or website that you can find in Jakarta:
1. Amartha Mikro Fintech
Amartha is one of the most popular p2p lending websites in Indonesia. It provides a platform to connect the lender to the borrower. It was established in 2010 and has helped a total of more than 500 thousand small entrepreneurs from villages all over Indonesia. It is registered in OJK (Otoritas Jasa Keuangan) and has good track records. The payback rate is >99% making it trusted and credible for you who want to make it as an investment. For the borrower, you can gain profit by up to 15% per year and weekly cashflow. You can take the money anytime you want.
Amarta has good social value since the purpose of this financial technology company is to help micro-entrepreneurs in the first place. The chosen micro-entrepreneurs in Amarta require funds starting from IDR 1,5 million. Amarta also cooperates with life insurances to minimize the risk.
Contact Us:
Address: Jl. Ampera Raya No.16, RT.4/RW.4, Cilandak Tim., Kec. Ps. Minggu, South Jakarta, Daerah Khusus Ibukota Jakarta 12560, Indonesia
2. Akseleran
Akseleran is a financial technology that provides p2p lending to middle-class business. It gives quite a competitive profit to the borrowers with up to 21%, flexible loan tenure, flexible payment model, and collateral investment. It was built by highly experienced professionals in the financial industry. The vision of Akseleran itself is "Inclusive Financial turns into reality". It encourages to give advantages to both the borrower and lender in Indonesia. It also has a unique feature of auto lending when it automatically matches the lender and the borrower. It cuts time since the lender doesn't have to waste too much time to check on the credibility of the borrower.
Contact Us:
Address: Sahid Sudirman Center Lantai 11 Unit H, Jl. Jend. Sudirman No.Kav. 86, Jakarta 10220, South Jakarta, Indonesia
Phone Number: (021) 50821957
Read also : Work Permit For Investors in Indonesia: KITAS
3. KoinWorks
Koinworks gives easy and affordable access for both the borrower and lender. It gives profits of up to 18% p.a. For the borrower, you can even start from IDR 100.000 thousand. It gives several types of products from business collateral, invoice financing, education, and healthcare. It is registered officially in OJK ( Otoritas Jasa Keungan) to ensure the trustworthiness of its reputation. It matches the borrower who needs money urgently with a lower interest rate than in financial institution such as a bank to the borrower who seeks for a bigger profit. That way both the borrower and lender are mutually gain advantages.
Koinworks has several features such as trusted partners, trusted credibility, and you can maintain your own portfolio and choose which one you want to invest in. To become a borrower you need to be at least 17 years old and currently live in Indonesia. KoinWorks has been trusted by more than 300.000 users in Indonesia. If you come from a small entrepreneur background you can get additional capital funding up to 2 billion rupiahs in a day.
Contact Us:
Address: Cyber2 Tower, Lantai 35 Unit D-E, Blok X5 no 13, Jl. H. R. Rasuna Said, RT.7/RW.2, Kuningan, Kecamatan Setiabudi, South Jakarta, Daerah Khusus Ibukota Jakarta 12950
Phone Number: 021 29323996
4. Investree
nvestree is one of the pioneers in the marketplace in terms of lending. For the borrower, it can gain profit up to 20& p.a While for the lender the loan interest is quite small with only 0,9% p.a. The lender will get the profit directly from the borrower without an additional fee. You can start to invest as the lender starts from IDR 1 million. Investee is officially registered in OJK and has won several awards for its reputation and credibility as the financial technology in Indonesia. For the borrowers, the fund will be transferred to your account for up to 4 days since the application uploaded. Investree also provides a platform for anyone who wants to invest in mutual funds. You can check on their website for further information.
Contact Us:
Address: AIA Central 21st Floor, Jalan Jendral Sudirman No.Kav. 48A, RT.5/RW.4, Karet Semanggi, RT.5/RW.4, Karet Semanggi, Kota South Jakarta, Daerah Khusus Ibukota Jakarta
And there you have it! 7 recommended peer to peer lending platforms that you can use in Jakarta. If you want to start investing in small businesses and gain some passive incomes, this list might help you! Or if you want to start a small business but don't know where to find adequate funds, come read this!