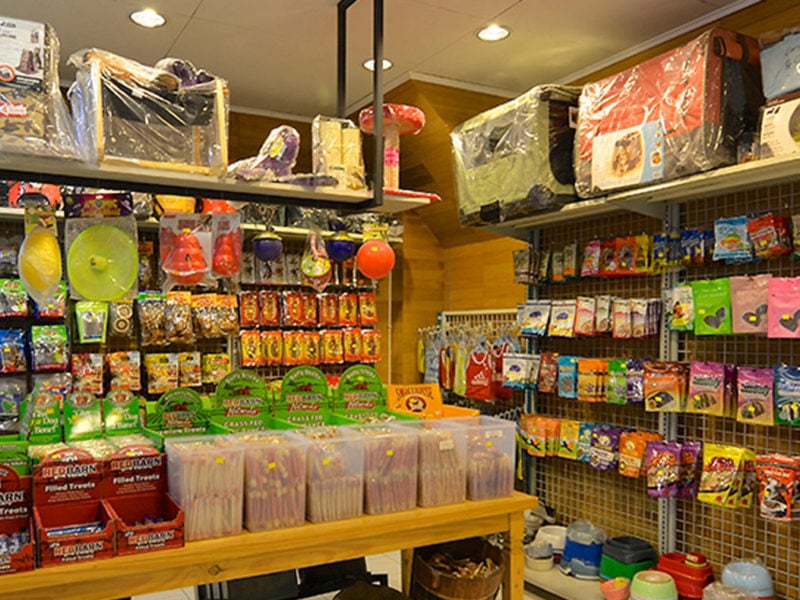 Jakarta is continuously improving itself to become a comfortable home for both humans and their furry family members. We now have dog-friendly parks, pet expos, animal lover communities, as well as shelters and rescue groups across Jakarta. But these establishments will never thrive without the service of pet stores. Jakarta is where these stores thrive both offline and online. And they offer a wide range of pets from cats to geckos and pythons. Here is our list of recommended online and offline pet stores in Jakarta and the surrounding areas.
1. Groovy Pet Shop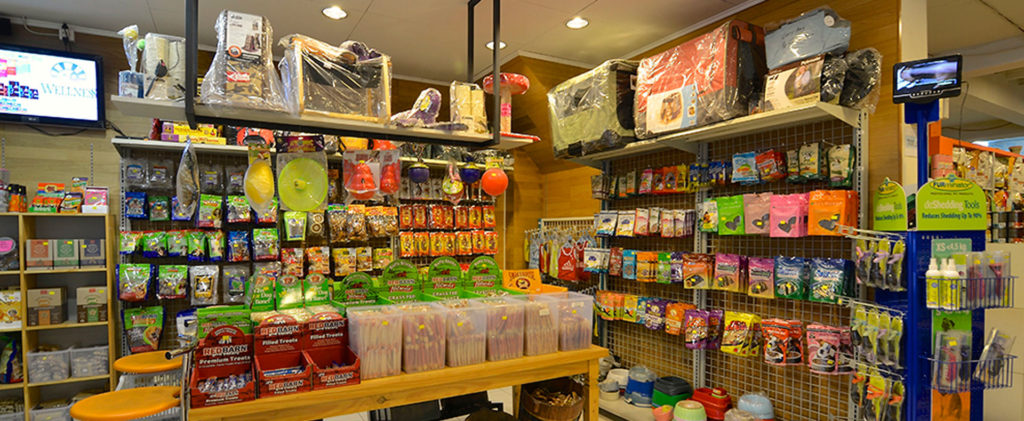 Groovy was once just a small shop with a grooming salon when it started. Now, after thirty years in operation, they have grown into a massive pet center with facilities such as veterinary care, pet hotels, pet transport services, and a cat cafe. They have three pet stores across Jakarta, one in the Radio and Kemang Area of Jakarta, and one in Bintaro, Tangerang. They also have an online shop that ships to any location in Indonesia.

Groovy carries a diverse selection of pet supplies, from branded specialized cat and dog foods to toys, litter, and diapers. Owners who deal with fluffier fur babies can also help themselves to their grooming products and household appliances, such as fur vacuum cleaners.
Website: https://groovy.co.id/
Address:
– Jl. Radio III No.1, RT.1/RW.4, Kramat Pela, Jakarta, Kota Jakarta Selatan, Daerah Khusus Ibukota Jakarta 12130
– Jl. Kemang Raya No.44, RT.9/RW.1, Bangka, Kec. Mampang Prpt., Kota Jakarta Selatan, Daerah Khusus Ibukota Jakarta 12730
– Ruko Victorian Blok. C No. 5 Sektor 3A, Jl. Bintaro Utama 3A, Pd. Karya, Kec. Pd. Aren, Kota Tangerang Selatan, Banten 15225
Social Media: groovypetcenter on Facebook & groovypetcenter_rd, groovypetcenter_kemang, groovypetcenter_bintaro on Instagram
Phone: +6281 808637387 (Radio), +6221 7197704 (Kemang), +6221 7375499 (Bintaro)
Opening Hours:
Kemang & Bintaro: 9.00- 17.00 (Monday-Saturday) & 10.00-16.00 (Sunday)
Radio: 8.00- 17.00 (Monday-Saturday) & 10.00-16.00 (Sunday)
2. Zoom Pet City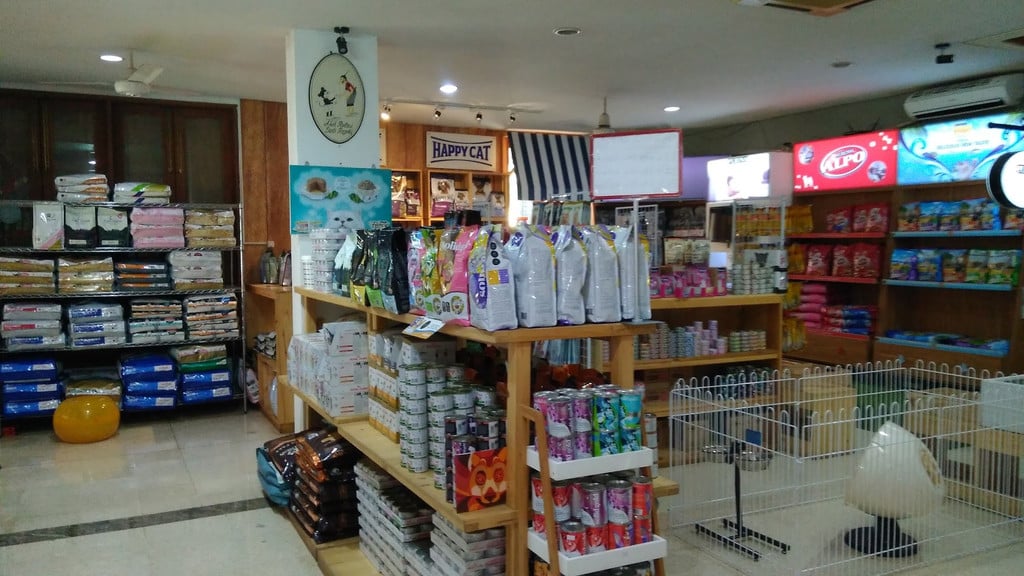 Zoom Pet City is a one-stop pet center where owners can fulfill all their per needs. From a pet shop, salon, to the dog park and pet pool. Mostly catering to the needs of dog and cat lovers, their pet stores offer a wide range of products from dog foods and cat foods of every type and brand, shampoo, grooming tools, milk formulas, and even cute clothes for your animals to wear.
You can also find animal-themed merchandise such as dog and cat cushions and trending accessories like an astronaut bag for your pets to ride. Make sure to drop by on weekends because there's just so much to do. Grab something at the pet store while you wait for your cat to finish grooming or before you pick up your dog from training. There's also a pet cafe for refreshing after that overdue haul!
Address:
Jalan Kemang Timur 3A No.2, Mampang Prapatan, RT.6/RW.4, Bangka, Jakarta Selatan, Kota Jakarta Selatan, Daerah Khusus Ibukota Jakarta 12730
Social Media: zoompetcity on Instagram, ZoomPetCityJakarta on Facebook
Phone: +62877 78352777
Opening hour: 09.00-20.00
3. Pet Republic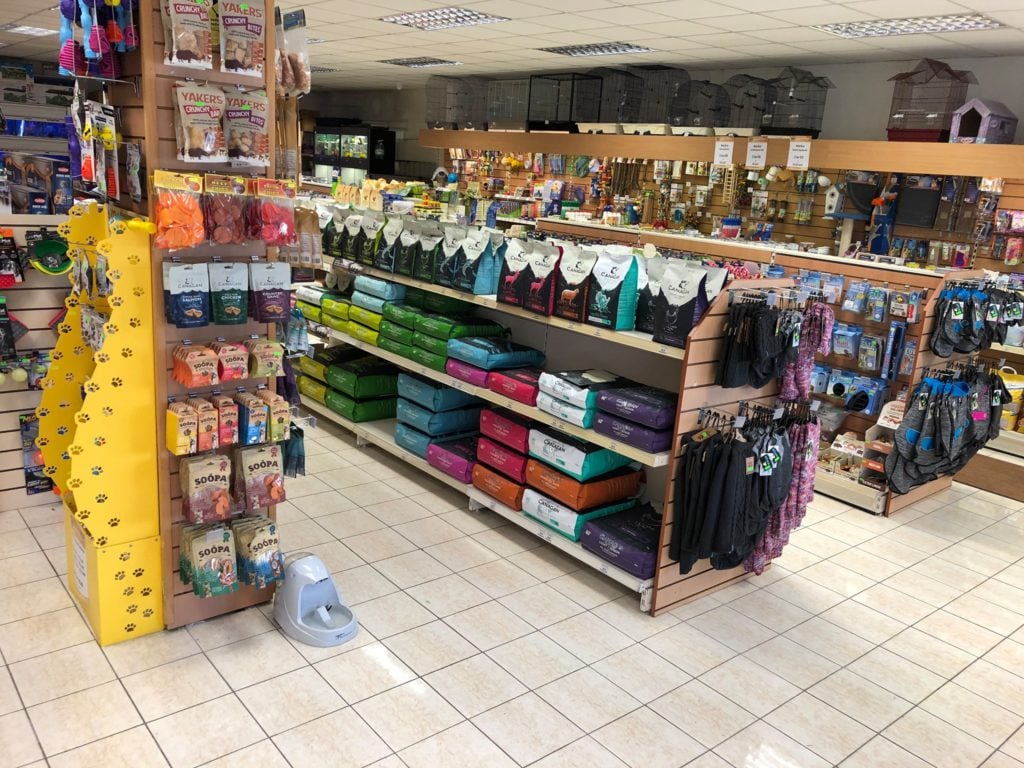 First opening in 2011, Pet Republic Jakarta has been a renowned supplier of pet supplies focused on serving, nurturing, and strengthening the bond of pets with their owners. Their motto is: We Love, We Care, We Educate. Pet Republic's primary goal is to provide pet lovers with the highest quality yet budget-friendly merchandise. You can also consult them for personalized services that fit your pet's age, breed, and specific needs. They provide food and treats, grooming supplies and toys, toys, as well as goods to help with habitat building and sanitation.
The Pet Republic has a comprehensive inventory that provides for any pet, even beyond canine, felines, birds, and small animals. They also cater to fish, reptiles, and even shrimps! The Pet Republic is also one of the few existing pet shops that pay attention to exotic animals like iguanas, snakes, rats, and so on. Some of Pet Republic Jakarta's outlets provide grooming, pet hotel, and daycare services.
Website: https://www.petrepublicjakarta.com/
Address:
– Jl. Pluit Karang Bar., RT.8/RW.2, Pluit, Kec. Penjaringan, Kota Jkt Utara, Daerah Khusus Ibukota Jakarta 14450
– Lippo Mall Puri Lantai LG #105A, Jalan Puri Indah Raya Blok U No. 1, Kembangan Selatan, Kembangan, RT.3/RW.2, RT.6/RW.6, Kembangan Sel., Kec. Kembangan, Kota Jakarta Barat, Daerah Khusus Ibukota Jakarta 11610
Social Media: petrepublicjakarta on Instagram and Facebook
Phone: +6221 22663352, +6221 29111358
Opening hours:
Pluit: 09.00-21.00 (Mondays-Sunday)
Lippo Mall Puri : 10.00-22.00 (Mondays-Sunday)
4. Pet Kingdom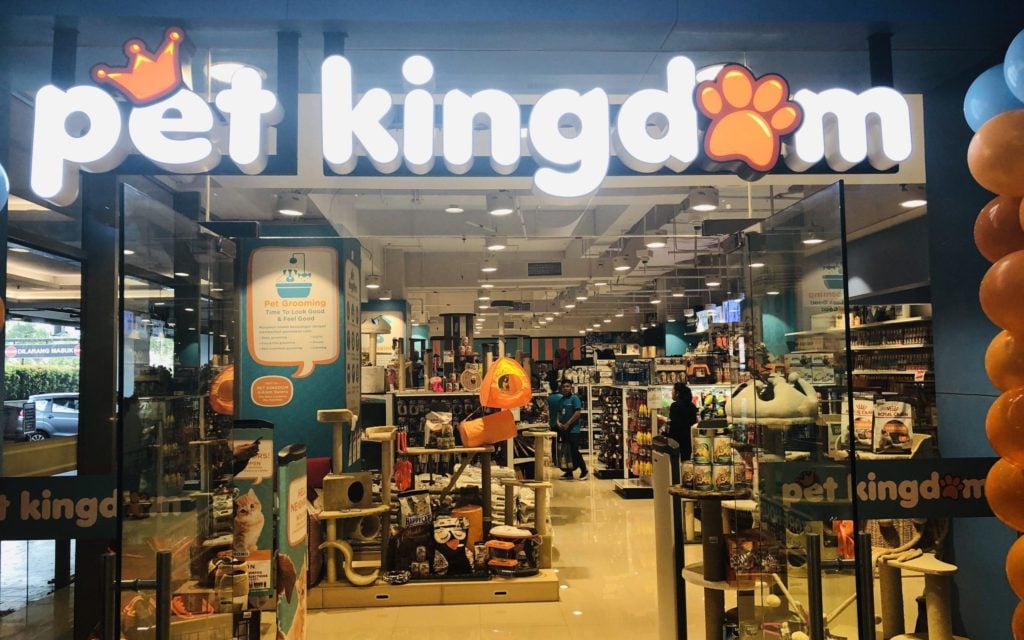 The Pet Kingdom is a pet supply chain store that focuses on selling food, toys, sanitary products, appliances, and hardware for pet owners. The main branch in Alam Sutera, however, is also a pet park that welcomes every animal, big and small. It's a one-stop service and shopping center for pet parents with dogs, cats, rabbits, tortoises, birds, snakes, and more! Drop by for guidance on pet-rearing from the staff or fellow animal lovers that frequently get together at the weekends.
The Alam Sutera complex also has a pet bakery where you can buy pet-safe treats for your dogs and cats. You can also come into their clinic for a check-up or leave your fur baby in Pet Kingdom's daycare and pet hotel.
Social Media: petkingdomid on Instagram and Facebook
Address:
– Jalan Jalur Sutera Kav. 11A, Kunciran, Pinang, RT.001/RW.003, Kunciran, Kec. Pinang, Kota Tangerang, Banten 15143
– Lippo mall, RT.11/RW.5, Bangka, Kec. Mampang Prpt., Kota Jakarta Selatan, Daerah Khusus Ibukota Jakarta 12730
Phone: +6221 29779490 (Alam Sutera), +622129056596 (Kemang)
Opening hours:
Alam Sutera: 09.00-20.00 (Monday-Friday) & 08.00-21.00 (Saturday-Sunday)
Lippo Mall Kemang Village: 10.00-22.00 (Mondays-Sunday)
5. Peata.id

A bit different from the previous recommendations in this list, Peata.id is an exclusively online pet supply store that caters to canine, felines, birds, hamsters and guinea pigs, and reptiles. They sell all sorts of food items from the usual dry and wet food to specialized veterinary diet foods. They also have dental hygiene treats for dogs (and even catnip!).
Peata.id is a one-stop service website to get all your grooming tools and other accessories, such as collars and specially-designed feeding bowls for training your dogs to eat more slowly. Reptile parents too can rejoice. Peata.id has accessories for habitat-building (including heating and lighting equipment), and other accessories like hammocks and harnesses.
Social Media: peata.id on Instagram
Address: Jl. Pangeran Jayakarta no. 34P, RT.4/RW.1, Pinangsia, Kec. Taman Sari, Kota Jakarta Barat, DKI Jakarta 11110
Phone: +62281 29292288
Read also : Best Grooming Services in Jakarta to Pamper your Pets
6. Savera Reptiles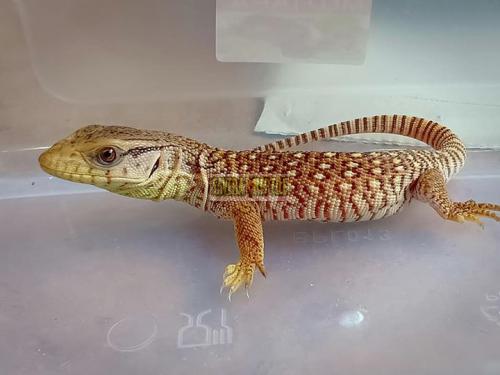 Savera Reptiles is a store that specializes in products for reptiles and amphibians. However, the store also provides food and other materials for housing sugar gliders and hedgehogs, which have recently become a trend in Indonesia.
If you already know your way around taking care of reptiles, it will delight you to know that Savera Reptiles sell accessories, hiding and enclosure supplies, lamps, medicine, substrates, and more.
If you're a beginner or are interested in having a reptile or other exotic animals but don't know where to start, the Savera has a community that can guide you. Join them whenever they have gatherings with other reptile communities!
Website: http://www.saverareptile.com/
Address: Jl. Kartini Raya No.55, RT.1/RW.3, Kartini, Kecamatan Sawah Besar, Kota Jakarta Pusat, Daerah Khusus Ibukota Jakarta 10750
Phone: +6221 62203383
Opening hours: 10.00-18.30
7. Lush Pets Co.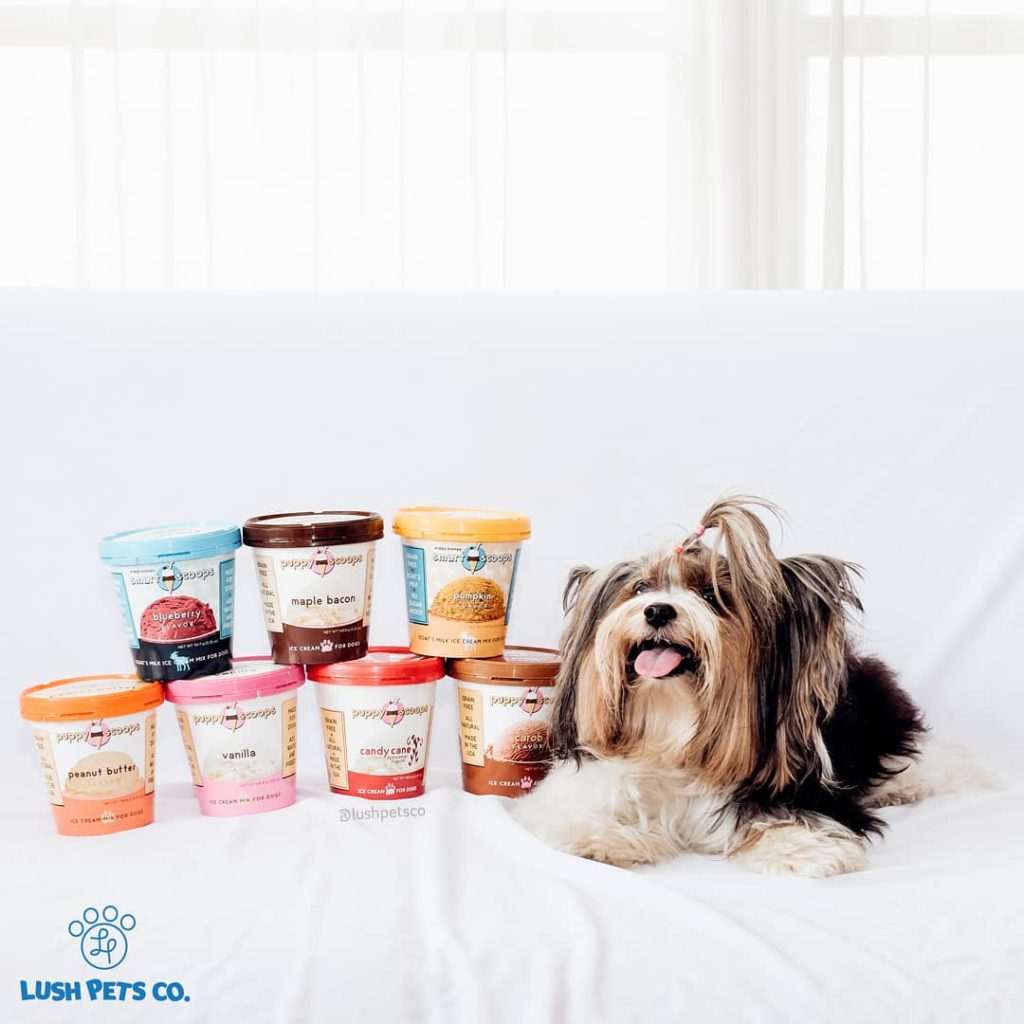 After coming back home to Jakarta from the United States, the owners of Lush Pets Co. struggled to maintain the wellbeings of their dogs after having to switch to selling foods in Indonesia. Seeing their dogs contract so many health problems, they decide to open up an online pet store that supplies organic foods for a healthier diet.
Lush Pets Co. is an all-natural pet store for you and your cats or dogs. The store dedicates itself in curating and providing pet food, treats, supplements, and grooming products from natural and safe ingredients. They aim to promote a healthier lifestyle that's beyond the offerings of other pet shops in Indonesia.
This online store obtains imported products from Japan, the USA, Canada, etc. Through their carefully picked products, Lush Pets Co. wants to help your pets achieve healthier and shinier coats, reduce their chances of allergies, protect them from ailments and digestive disorders, and prolong their life expectancies.
On their website, you can get grain-free dog foods, safe treats for puppies, and non-irritable shampoo for your kitten's early grooming!
Website: https://www.lushpetsco.com/

Phone: +6281 11190 440
Operational Hours: 9:00 – 17:00 (Monday-Sunday)
So, there you have it! Some of the finest pet stores that you can visit in Jakarta. If you happen to own a pet or want to buy a pet to be your companion, this list might help you. After visiting them, don't forget to leave your reviews so that they can improve in the future!