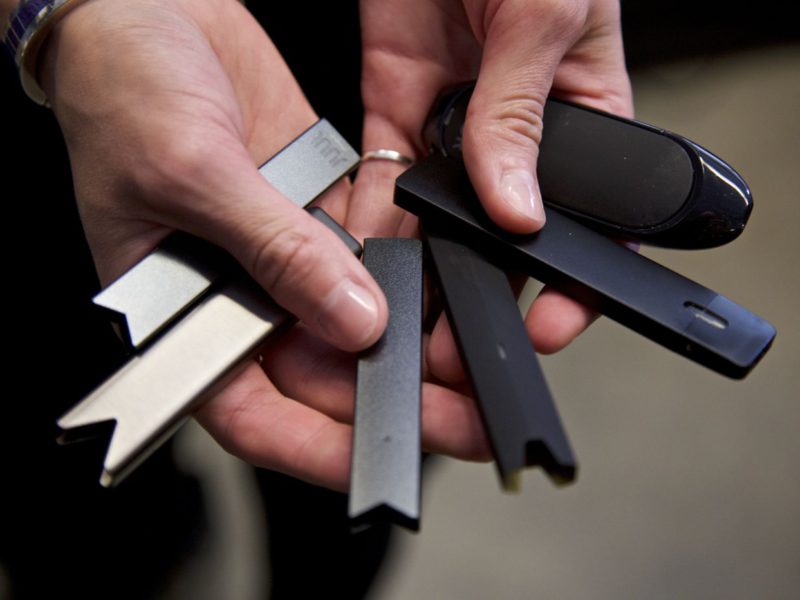 Others
Pod Vapes: Practical and Easy to Carry!
Many people turn to pod vapes as a substitute for tobacco cigarettes because they don't produce smoke and you can choose the liquid according to the taste you like. However, what exactly is a pod vape? How is it different from regular e-cigarettes? A pod vape is a device that makes the liquid or liquid in it heated with electrical energy. The liquid usually has a certain taste. When heating the liquid, you can enjoy the water vapor from the liquid like enjoying a cigarette.
---
Read also: Popular Indonesian Cigarettes
---
What is Pod Vape?
Pod vape is a type of e-cigarette or vapor which consists of three nicotine conducting components where the coil and cotton elements have become one unit. The pod type is an e-cigarette with the smallest shape that you can carry anywhere. So it is enough to put it in the cartridge and fill it with a liquid that has various flavors.

Nowadays, more and more Indonesians love pod vapes. What is the main reason for the growing popularity of pods? Its ability to provide a sensation like conventional cigarettes, but free of nicotine and tar. The way to inhale and get rid of the smoke is just like when enjoying conventional cigarettes. All these advantages make pod vapes an option for those of you who want to quit smoking naturally. In addition, by using e-cigarettes, you can enjoy a lot of smoke without causing the distinctive smell of tobacco. People around will not be bothered by the smell.

Pod vape can generate steam by heating the liquid from the e-cigarette. To heat the heating element, the e-cigarette pod requires a battery for energy. These batteries can be recharged and usually have a voltage of 3.7 V, but there are also batteries that can be regulated. This battery can have a power of up to 1300 mAh.
Pod Vape Types
The types of e-cigarette pods based on the constituent components are as follows:
1. All In One (Pod Mod)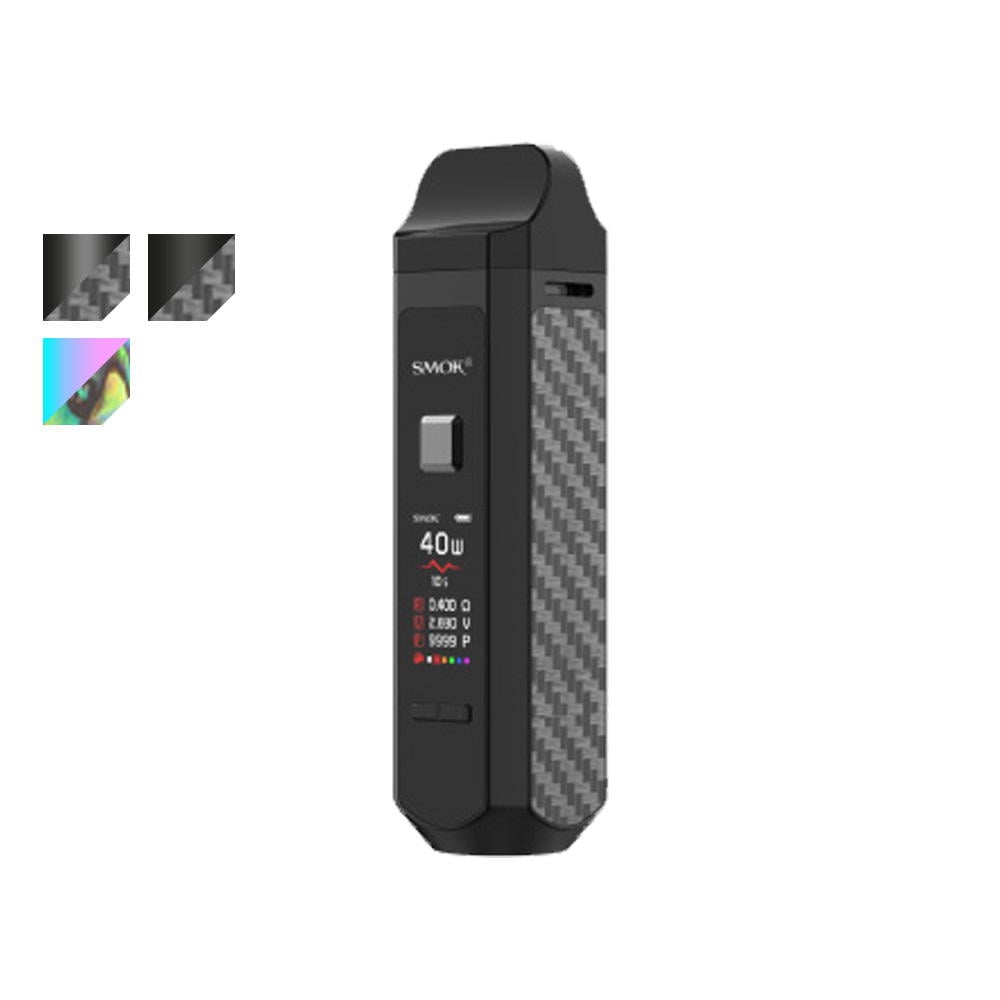 This type of pod mod can be said to be more economical because it can only replace the coil when the coil is used frequently for a period of 2-3 weeks. Usually around IDR 30,000. AIO battery voltage can be adjusted. Smok RPM 40 is an example of a well-known Pod Mod.
2. The Common Pods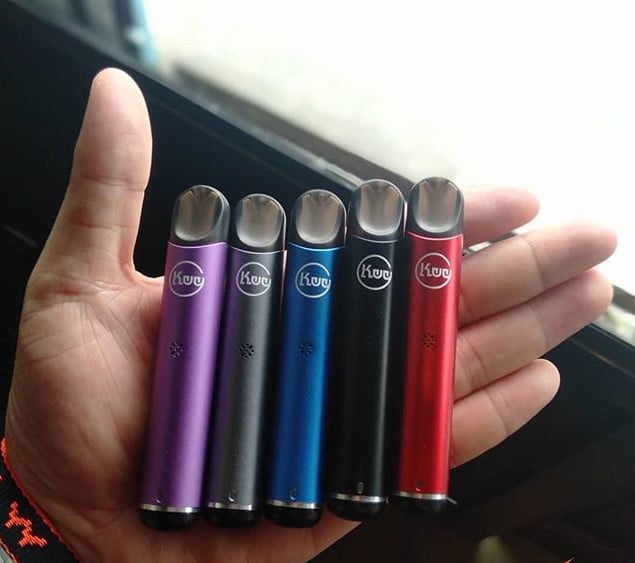 On the other hand, the usual pod types have to replace the cartridge completely when you are frequently using it for 2-3 weeks. The battery voltage on the pods is non-adjustable and makes use of it much more practical: just inhale it. This type of pod also still needs to be recharged for the battery.
How Pod Vape Works
Put the cartridge in the pod.
Filling liquid into the cartridge for Pod Mod type.
If the battery runs out, you can recharge the battery using a USB charger cable which is usually included with the pod.
Change cartridges within 2 weeks if used frequently or if the liquid tastes unusually different. If you use a liquid with a sweet taste, if the cartridge has to be replaced, usually the liquid won't taste sweet anymore.
10 Pod Vape Brands in Indonesia
1. SMOK Novo Pod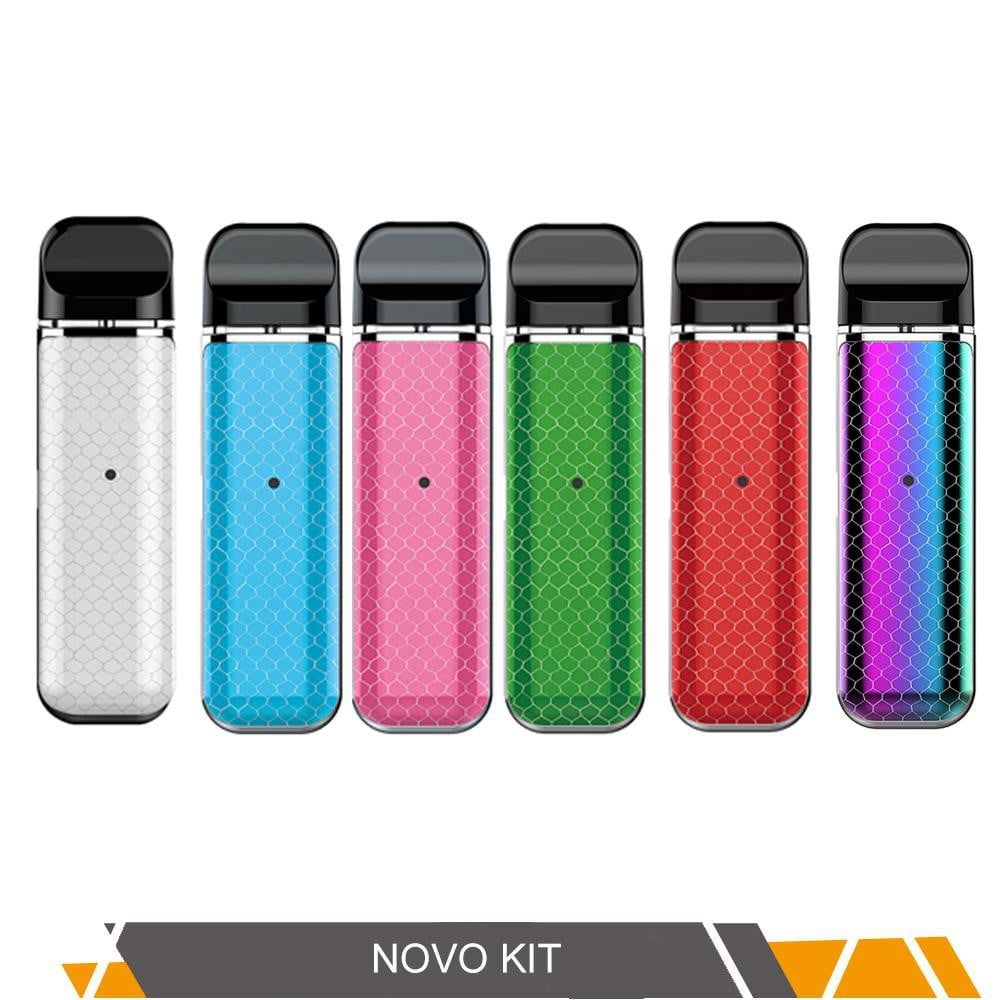 This pod is the best pod in Indonesia with an attractive design choice because it has a snake-scale pattern on the lid. Having a price that is not too expensive, this pod was successful in the market at the beginning of its appearance. This product battery has a capacity of 450 mAh and a pod cartridge that is about 2 ml. When using it, you will be more interested because the smoke generated is quite a lot.
2. Kuy Pods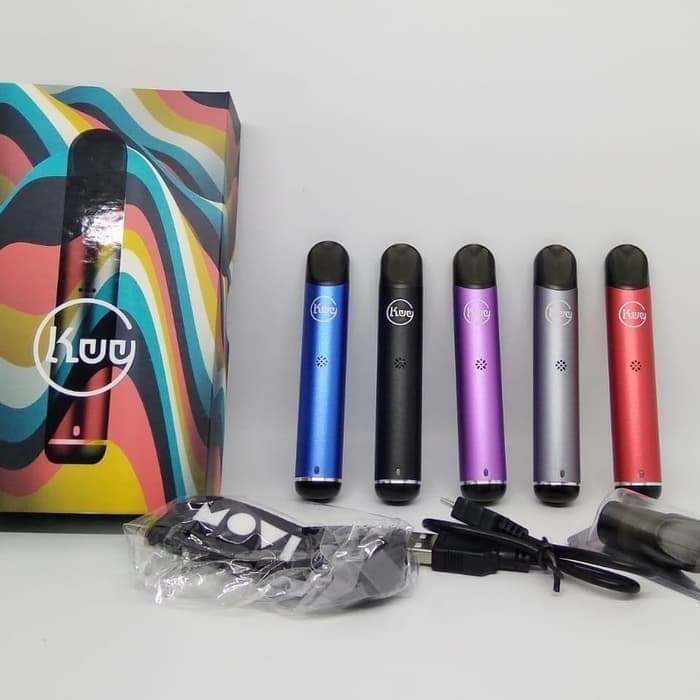 Kuy Pod is one of the pods that are quite popular among young people lately. Its practical and simple design is comparable to a very affordable price of around IDR 170,000. Kuy Pod Aio By Movi is a compact and portable pod system kit that you can carry with you. Equipped with 560mAh internal battery and 1.6ml electronic juice capacity, it can fulfill your needs for the long-term use of e-cigarettes.
The Kuy Pod supports the e-cigarette on a charge, which can be fully charged in about 60 to 80 minutes, giving you the ultimate e-cigarette experience. The Vapor Storm Ares Pod Kit supports an output wattage of 12W max and a voltage range of 3.2V-4.0V.
There are 5 color choices, purple, red, gray, red, and black. The product has a battery indicator when the pod is full the light is blue, half-full the light is green, when it's low the light is red, when the battery is depleted the light is red and blinking 10 times, when the cartridge is not installed properly the light is red and blinking 5 times, and when the charger indicator is charging the light is white
3. JUUL Pods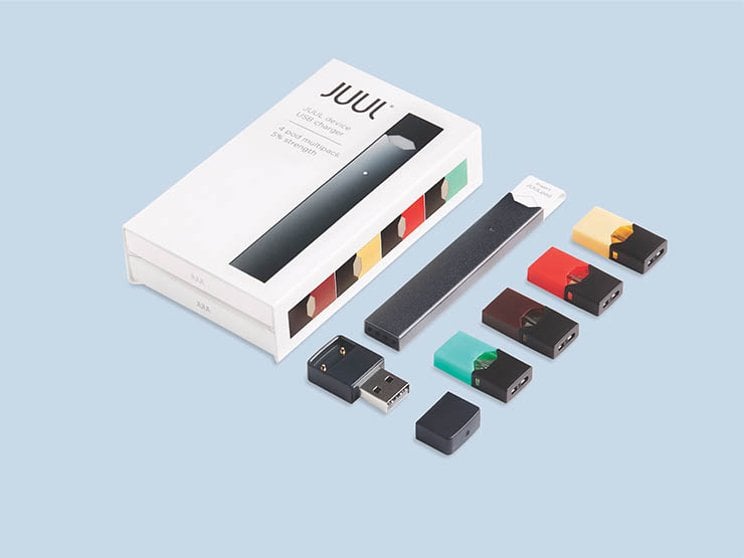 The JUUL Pod produced by JUUL Labs is one of the popular and well-known pods as a pioneer in the emergence of this pod system e-cigarette. By combining technological innovation and good performance, JUUL can be the right choice for those of you who want to try vaping. JUUL is also the most popular pod in the United States. Several well-known actors and actresses are often seen carrying JUUL such as Arnold Schwarzenegger and Sophie Turner.
The capacity of this pod is 0.7ml (approximately 200 pulls) with 8 Watt battery capacity, and has silver and metallic gray colors. The content of this liquid pod itself is glycerol, propylene glycol, natural oils, extract flavors, nicotine, and benzoic acid. The advantages of this JUUL Pod are that it is easy to use, feels like conventional cigarettes, has a sturdy and solid design, and is officially sold in retail stores and has a 1-year warranty.
4. Pod Vape Mimo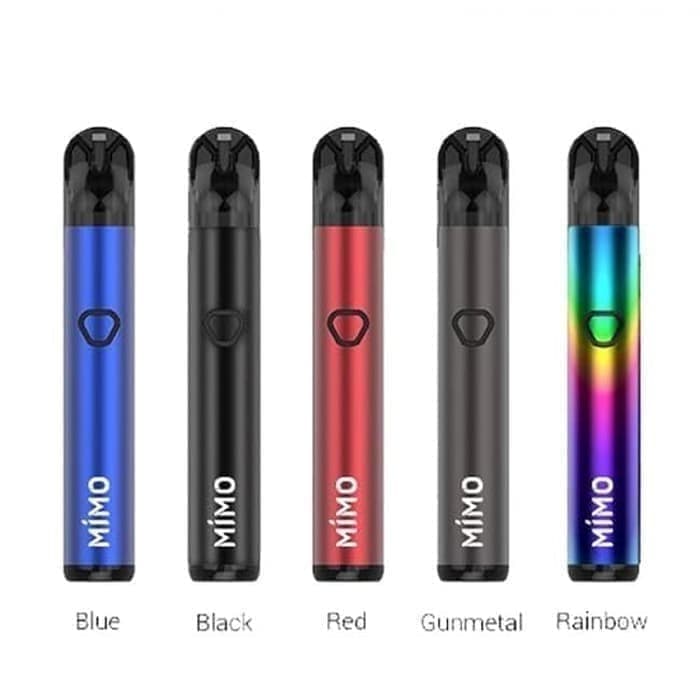 In terms of material, these pods are very easy to carry. In terms of its shape, it is made of thick plastic of good quality. These pods will also be more durable. Despite being used repeatedly. Because the body is slim, these pods are perfect for carrying anywhere. Sufficient in the pocket and does not take up much space. Regarding the battery power, it has around 450 mAh. With this power, you can use it for a long time.
5. iJoy Neptune Pod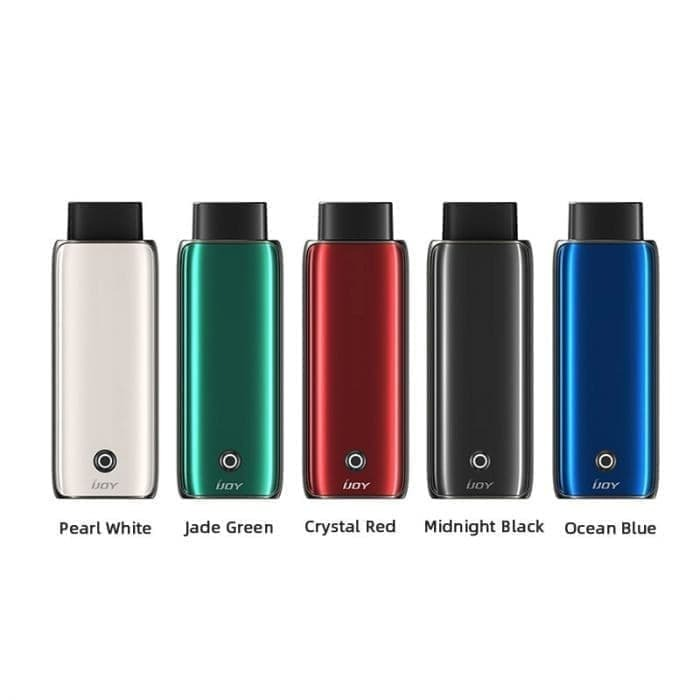 This pod is very widely used. Especially by young people. This pod does have a luxurious design. Apart from that, the sophisticated technology makes this pod the best pod type in Indonesia. On the cover, it has a zinc alloy material with a blend of curve glass, making this pod more attractive in terms of appearance. The setting has a capacity setting of 1.8 ml. Despite repeated use, you could say that this pod would not leak. Because the coating is strong and thick.
6. Eleaf Elven Pod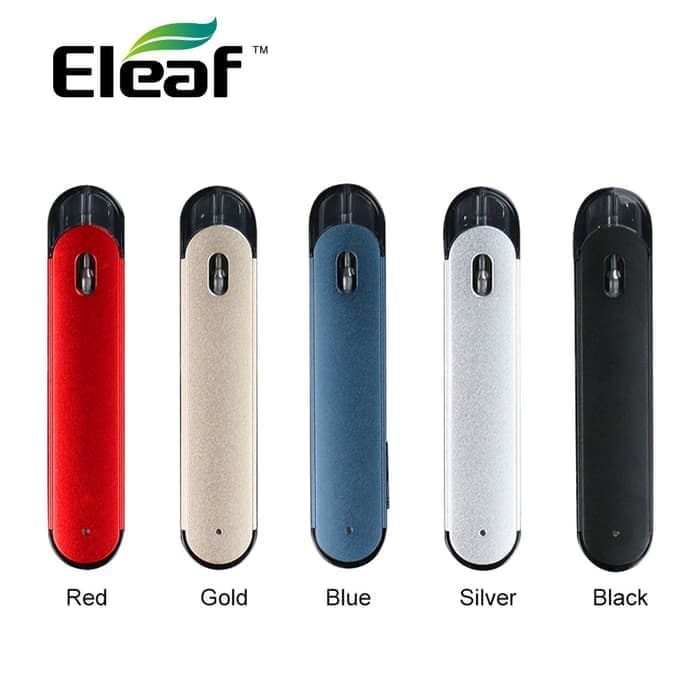 This pod is suitable for beginners when it comes to e-cigarettes. The pod features an easy-to-hold, slim design and is also a quality material. On the exterior, this pod has a nice metallic finish. because it has an automatic switch, the pod is easier to use. You can immediately use it and not worry about making adjustments. Because all the settings have been applied permanently.
7. iSWTCH Pod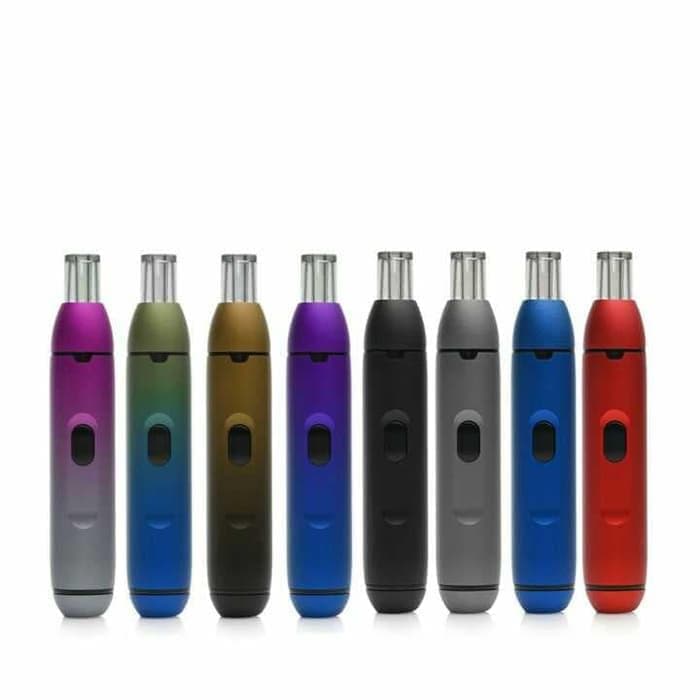 This pod is one of the best pods in Indonesia thanks to its luxurious appearance. Apart from being luxurious, this pod has a fairly large and durable battery capacity. By filling it can reach 1.8 ml. With this capacity, the pod can be used repeatedly. Even up to 300 suction. This pod also has excellent facilities, namely temperature control. This can make the pods safer to use for long periods of time.
8. Uwell Caliburn Pod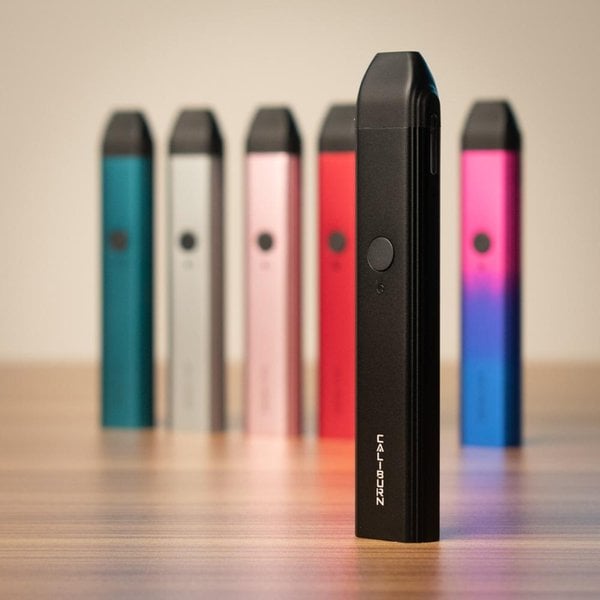 This pod has a unique design and a wide selection of colors that you can use. Equipped with advanced systems and technology, this pod has a good combustion mechanism. there are even two mechanisms at play. This highly durable pod can last up to 6 hours. Even if you continuously use it and without stopping.
9. Smoant S8 Pod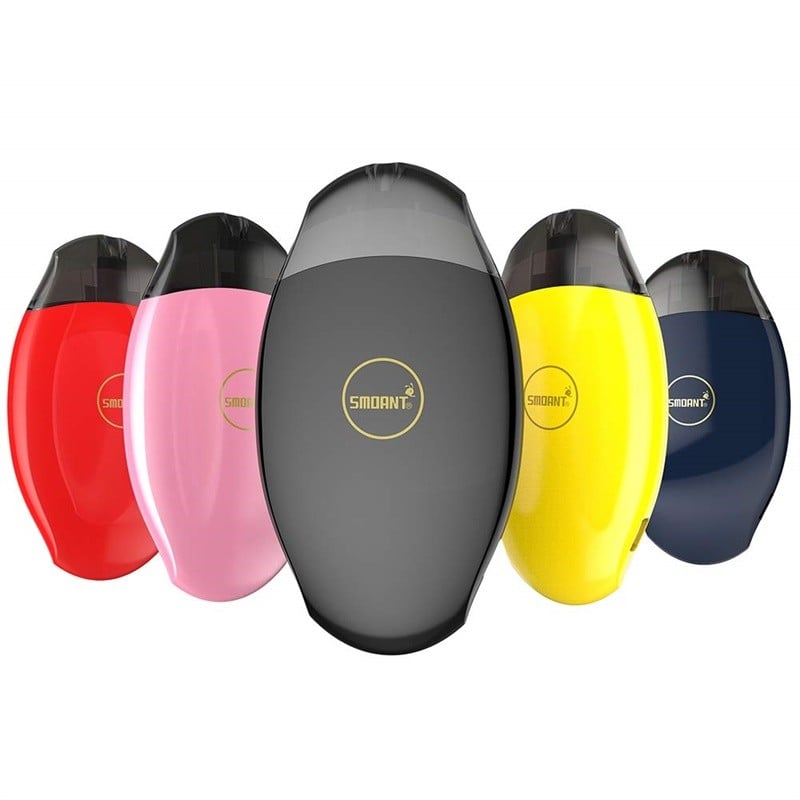 This latest product from SMOANT provides the latest innovations. This e-cigarette pod does not require a button to release steam. You just have to suck it whenever you want. It is perfect for those of you who don't want to be bothered. Don't worry, this product has an air-induced braking feature so that the steam won't leak out. The advantage of this pod is that it has an LED battery indicator and 6 security protections.
10. Suorin Air Plus Pod System Starter Kit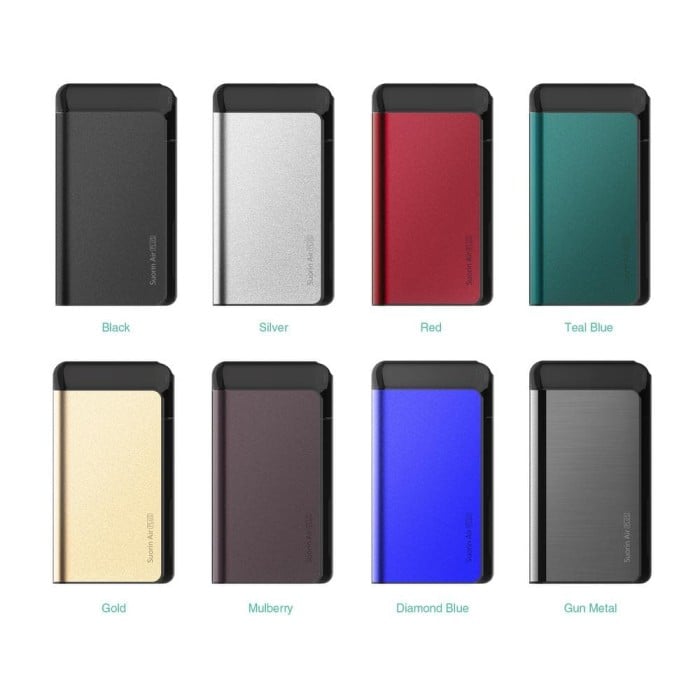 Measuring only 8.4 cm x 4.3 cm x 0.8 cm, this product is very small and easy to store. The compact size makes it easy for you to carry it in a shirt or pants pocket. This pod has a liquid holding capacity of 2 ml and also has a battery indicator light.
---
You can also read: Best Cigars Store in Jakarta
---
Buying Pod E-Cigarettes in Indonesia
1. Purchase online
You can buy e-cigarette pods through e-commerce and social media accounts so you don't have to bother leaving the house to the nearest store.
MOVI (Ministry of Vape Indonesia)
This @ministryofvapeindonesia Instagram account sells e-cigarettes online and offline for the Jakarta and West Java areas. They have a dedicated @movikatalog catalog account that makes it easy for you to choose the pod you want to buy. They provide purchase options via chat to WhatsApp, LINE and e-commerce such as Shopee, Tokopedia, and Bukalapak.
Instagram: @ministryofvapeindonesia
Vaporesia.com
This website sells various types of e-cigarettes that you can see and read reviews of each product. You can also choose from a variety of liquids with a variety of flavors, as well as elements from the e-cigarette itself such as atomizers and accessories.
Website: https://vaporesia.com
Instagram: @vaporesia.official
Jakarta Vape Lounge
Jakarta Vape Lounge sells e-cigarette products online via the @jakartavapelounge Instagram account but they also have offline outlets in Bendungan Hilir and Ciledug. You can ask about the e-cigarette that you want to try via the Whatsapp number provided. Apart from that, the Jakarta Vape Lounge also sells their products through the Tokopedia e-commerce.
Instagram:@jakartavapelounge
2. Purchase offline at the convenience store or direct outlet
Some minimarkets and supermarkets also sell pod e-cigarettes such as the JUUL brand which you can find at Indomaret. However, the product options offered are not many. It will be easier and more varied if you directly visit an e-cigarette or vape seller outlet near you. Well-known e-cigarette shops in Jakarta with a variety of choices are the Jakarta Vaporizer and Vapehan.
---
Read more recommendation for Top Vapor Store in Jakarta
---