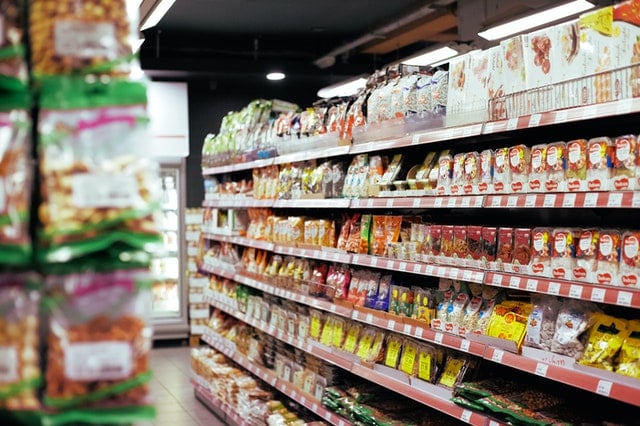 If you're settling in Jakarta, the first thing you need to know is where to shop for groceries and other household items. Luckily, Jakarta has numerous reliable supermarkets that can always fulfill your every need. Even when you need to hunt ingredients for Japanese and Indian recipes, some supermarkets can help you out.
Here, we recommend some supermarkets in Jakarta, which are favorites of locals and foreigners alike.
1. The FoodHall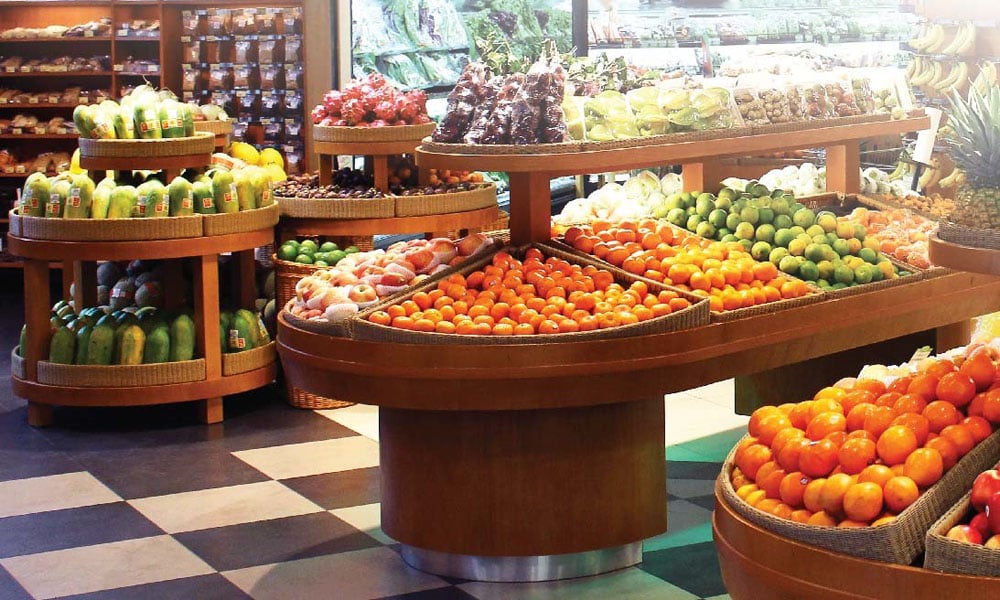 Starting in 1990 at Plaza Indonesia as SOGO Supermarket, The FoodHall has now become a supermarket giant with a wide range of local and imported products.
The FoodHall, as well as its subsidiaries Daily FoodHall, The Market, The Foodhall Gourmet, and Daily Kitchen, specializes in gourmet items. Therefore, The Foodhall can supply you with herbs, seasonings, and other ingredients that you can't find in a local supermarket.
Aside from food items, however, you can also find appliances like health and beauty items, home and cleaning products, and even cooking utensils. The FoodHall is also where you'd like to go if you're in the mood for an evening of wine at home or crave for a specific brand of cigarettes or tobacco.
Want to know more about some tips on grocery shopping in Jakarta? Click here!
Website: https://shop.foodhall.co.id/
Social media: TheFoodHall.id on Instagram and Facebook
Locations: Grand Indonesia, Senayan City, Pondok Indah Mall 2, Prisma Kedoya Permai, Mall Kelapa Gading, The Bellezza Shopping Arcade, Green Terrace TMII, etc.
2. SuperIndo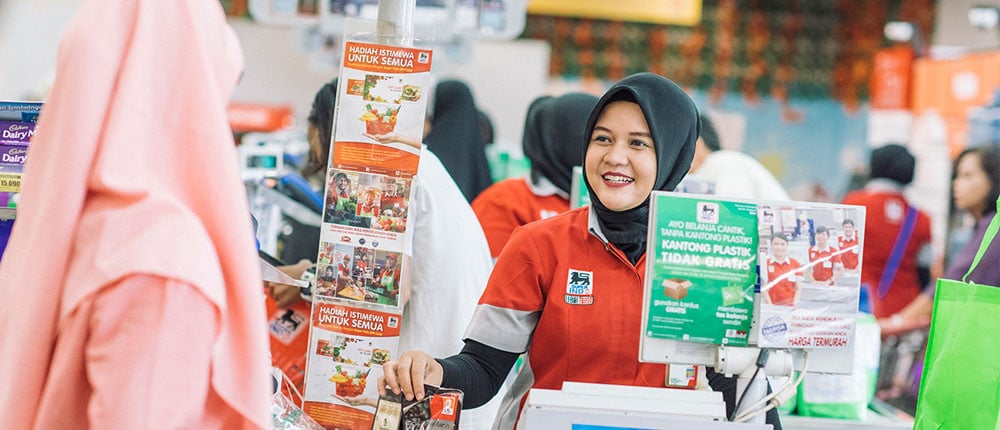 Starting from 1997, Super Indo grew under the partnership between Salim Group from Indonesia and Ahold Delhaize of the Netherlands. Now, Super Indo is one of the leading Indonesian chain stores with 180 stores open across Java Island and Sumatra.
Super Indo aims to support local produce by synergizing with local farmers and promote products by small and medium business owners. That, as well as their strategic locations, make Superindo a favorite of all. From college students living on a budget to moms and dads thinking of whipping up a special dinner for the family.
Super Indo is perfect for a quick but thorough grocery run. It's also where you should hunt for ingredients if you want to start making Indonesian food at home.
Website: https://www.superindo.co.id/
Social media: InfoSuperIndo on Instagram and Twitter, superindosupermarket on Facebook
Locations: Metro Sunter, Plaza Cibubur, Duri Kosambi, Pancoran, etc (usually outside malls)
3. Lotte Mart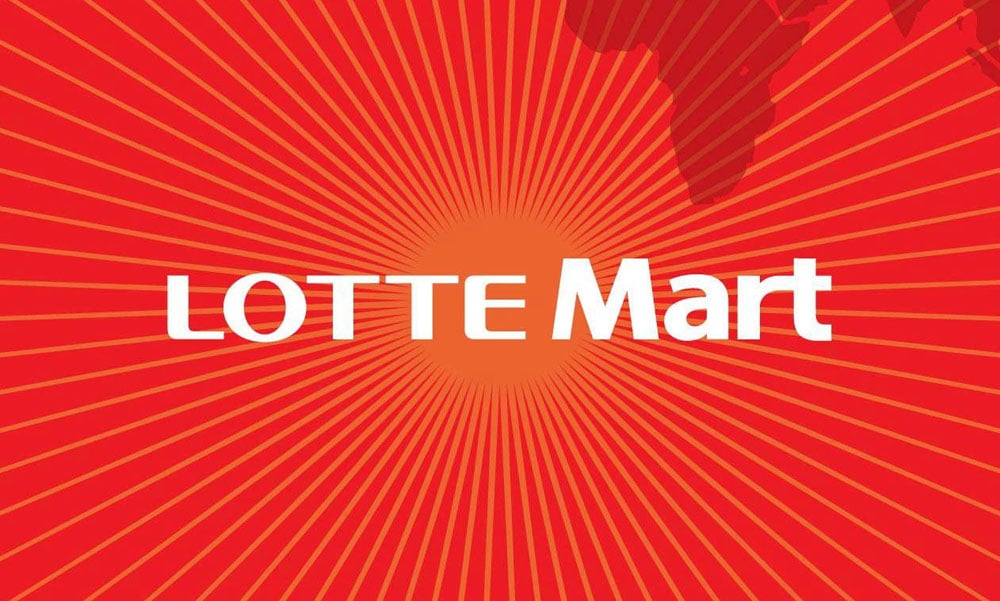 Despite hailing from South Korea, Lotte Mart still offers affordable options while providing a wide range of brands, both local and imported.
You will also be able to find products of brands under the Lotte name such as Herbon, Wiselect, Withone, Basicicon, Tasse Tasse, and Gegard Darel.
Lotte Mart, like The FoodHall, is a source of all sorts of sauces, seasonings, and rare food products (both local and imported). Therefore, it's no wonder why lovers of Korean culture always flood the supermarket to hunt for gochujang, kimchi, and others before getting together with friends and having a K-food fest.
Going to Lotte Mart is a one-stop-shopping experience. You can find electronics (handphones, laptops, etc.) here. You can also rest for a while at their food kiosks inside and enjoy Korean delicacies such as tteokbokki, ramyeon, and others.
Website: https://www.lottemart.co.id/
Social media: lottemartindo on Instagram, LottemartIndo on Facebook
Locations: Ratu Plaza, Kuningan City, Gandaria City Mall, Green Pramuka, Fatmawati
4. Papaya Fresh Gallery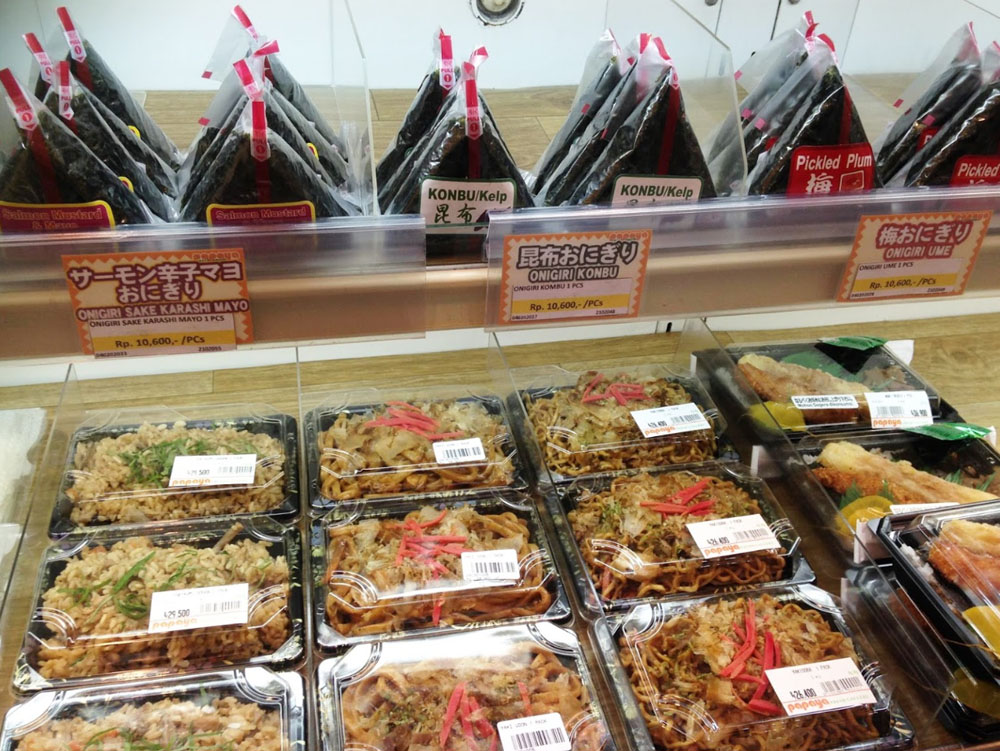 In the same vein of Lotte Mart, Papaya Fresh Gallery aims to promote imported food items and other products to the Indonesian crowd.
Papaya Fresh Gallery (or Papaya for short) specializes in providing fresh and dry food items from East Asia, especially Japan and South Korea. It is known for providing seafood, seasonings, and staple food from Japan. That makes Papaya a must-visit for people who are committed to a Japanese diet.
Papaya also has a beauty section where you can find famous Korean beauty brands, as well as Japanese soaps, shampoo, and facial masks.
Papaya also produces freshly made ready-to-eat food daily, such as onigiri, bento, sushi, and tempura. They also have fresh salads and Japanese pickles for those who prefer healthier food.
Just like a Japanese supermarket, Papaya discounts ready-made-food in the evenings. Pick some up before they sell out!
Website: https://papayafreshgallery.business.site/
Social media: papaya_jakarta on Instagram, Papaya Jakarta on Facebook
Locations: Blok M, Bumi Mas, Sudirman Citywalk, Melawai, 1Park Residences
5. LuLu Hypermarket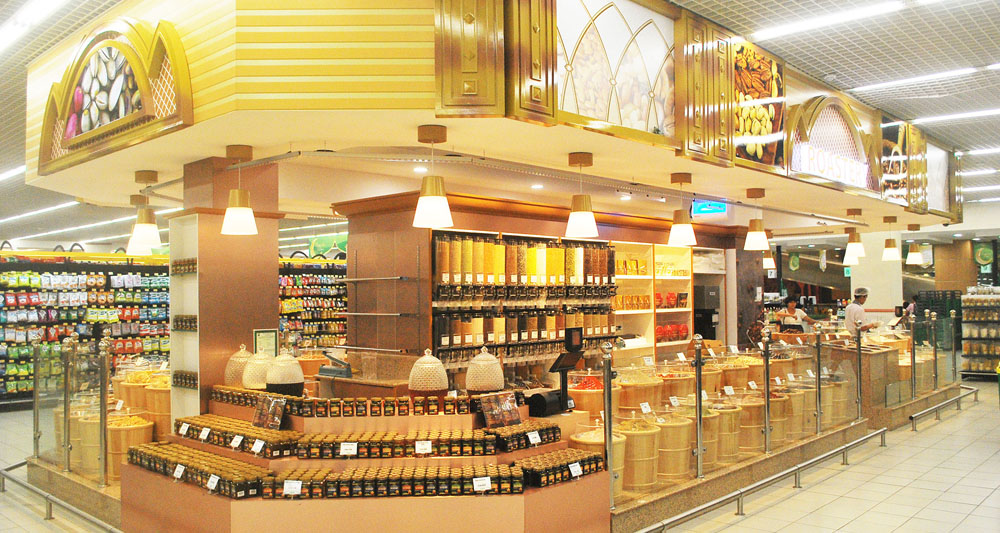 LuLu Hypermarket is a retail center from the United Arab Emirates. It is a supermarket that specializes in Middle Eastern and Indian products.
Following Indian or Middle Eastern recipes can be a challenge since most supermarkets in Jakarta do not carry the ingredients you need. However, LuLu's brand of food and products can answer your needs. They have frozen Chapati, Labneh, and wet mixes for Appam and Dosa. You can also get other dry ingredients such as basmati and jeerakasala rice.
Like other supermarkets recently, Lulu has become a one-stop supermarket, providing household appliances as well. That, combined with their discounts and promotions, make LuLu a favorite among local Jakartans as well.
LuLu is also eager to introduce UAE-made electronic goods. They have their Ikon line, which has home and kitchen appliances. While you're at it, check out their mobile gadgets and sound system products as well!
Website: http://indonesia.luluhypermarket.com/
Social media: luluhyperid on Instagram, luluhyperID on Instagram, and LuluHypermarketID on Facebook
Locations: Cakung and Menteng
6. Hypermart

Hypermart is Indonesia's biggest supermarket in recent years, both in terms of size and reach.
Their supermarkets also adopt a one-stop-shopping concept, selling household items from kitchen utensils to electronic appliances like refrigerators and TV.
They even sell clothing for all ages as well. With numerous promos and discounts, it's no wonder why people flood Hypermart branches every holiday season and during Ramadan months.
Hypermart has a food court where you can enjoy freshly prepared food on the spot in a designated dining area. You can also chill around after picking up their candies and cookies in the nearby snack station. College students especially flood around this area to get ideas for dinner or buy their seasonal frozen food.
Website:http://www.hypermart.co.id/
Social media: hypermart_id on Instagram, hypermart.co.id on Facebook
Locations: Pejaten Village, Thamrin City, Lippo Mall Kemang, Cibubur Junction, etc.