During a pandemic like this, it is pretty easy for us to get bored and wonder what we are supposed to do to kill the boredom. Watching a series might be a good option to begin with. Who doesn't enjoy watching these days? Netflix is a great platform to look for a good series or movie if you finally decide to spend your day by binge-watching. There is no need for you to be confused in choosing what to watch anymore. Here, we have several recommendations of the newest Netflix series that you need to watch!
1. Love on the Spectrum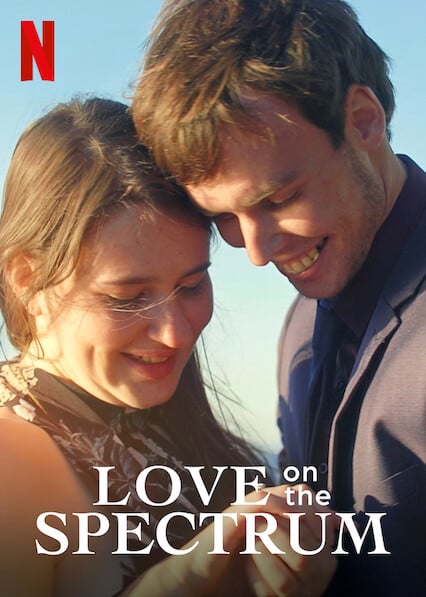 First aired in Australia, Love on The Spectrum is a documentary that tells people on the autism spectrum as they explore the dating world, breaking the old-fashioned myth that people with autism or neurodiversity are not attentive to anything related to romance or intimacy. This series brings new perspectives. As the dating couple tell about great honesty where they define relationships along the process. They also experience dating moments that people in general can relate to. Unlike many dating shows which focus only on the tension and drama, this show emphasizes the natural emotions from the casts as it becomes their first experience in dating. Therefore, no need for producers to push or to purposely create any drama or certain emotion.
read the article about best romantic movies you might want to check out, click here
2. Indian Matchmaking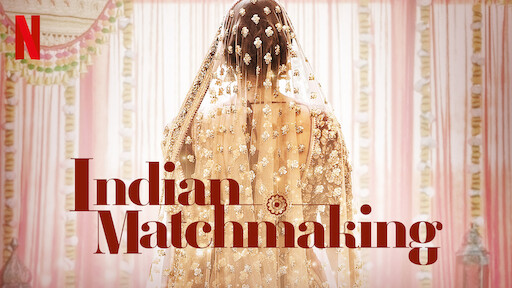 In Indian society, arranged marriage is still common to happen. This show captures real-life moments where Sima Taparia (or Sima Mami) shows how she visits the homes of men and women who seek to find a lifetime partner through a matchmaker. They are young Indians in their 20s and 30s who live in India and the United States (US). As this show becomes popular, many conversations and memes with Indian Matchmaking as its reference also resurface in social media. Taparia also emphasizes how matchmaking possibly becomes difficult because the families and female clients are often required to give up on their dreams for the sake of finding a "perfect" or "ideal" partner.
3. Unsolved Mysteries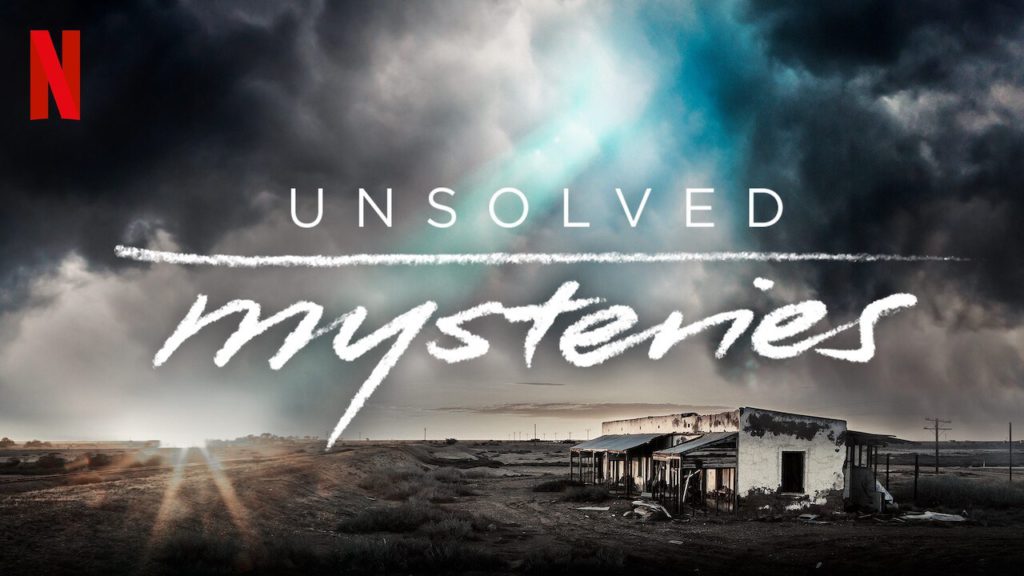 If you're a big fan of mystery, this series might be the perfect one for you! However, as the title suggests, every mystery shown in this series is unsolved. So, if you insist on watching, just be prepared for the uncertain endings that will leave you questioning the rest of what might happen. As a reboot of the old documentary Unsolved Mysteries in the 90s, this series presents six different unresolved crimes to its viewers. The disturbing cases range from mysterious disappearance to paranormal activities, something great for those who love adrenaline rush!
4. Unorthodox
This series is based on Deborah Feldman's Unorthodox: The Scandalous Rejection of My Hasidic Roots and becomes Netflix's first content about Yiddish community. Unorthodox reveals a story of Esty as a young Hasidic Jewish lady who escapes her "reality" of an arranged marriage and her community to start brand new in Berlin. She realizes that what she believes as "God's expectation" is too much from her and that she's different from other girls. The moral value of this series falls on how we find our true identity and become the embodiment of individuals from within.
5. Never Have I Ever
This drama comedy tells about Devi, a young woman who decides to rebrand herself after her father's sudden death and to lift her social status. With a brand-new goal, she enters her sophomore year as she tries to manage her friendships and eventually boys. In between, she also realizes that her family isn't fully supportive of her rejuvenation. As an Indian raised in a country like America, Devi brings the viewers to experience the life of a teen in high school with the dynamics of its romance, competition of popularity, and her own challenge to overcome the grief.
read also, best Indian restaurants in Jakarta that you can try. In case you feel you want to try some after watching the series!
6. Cheer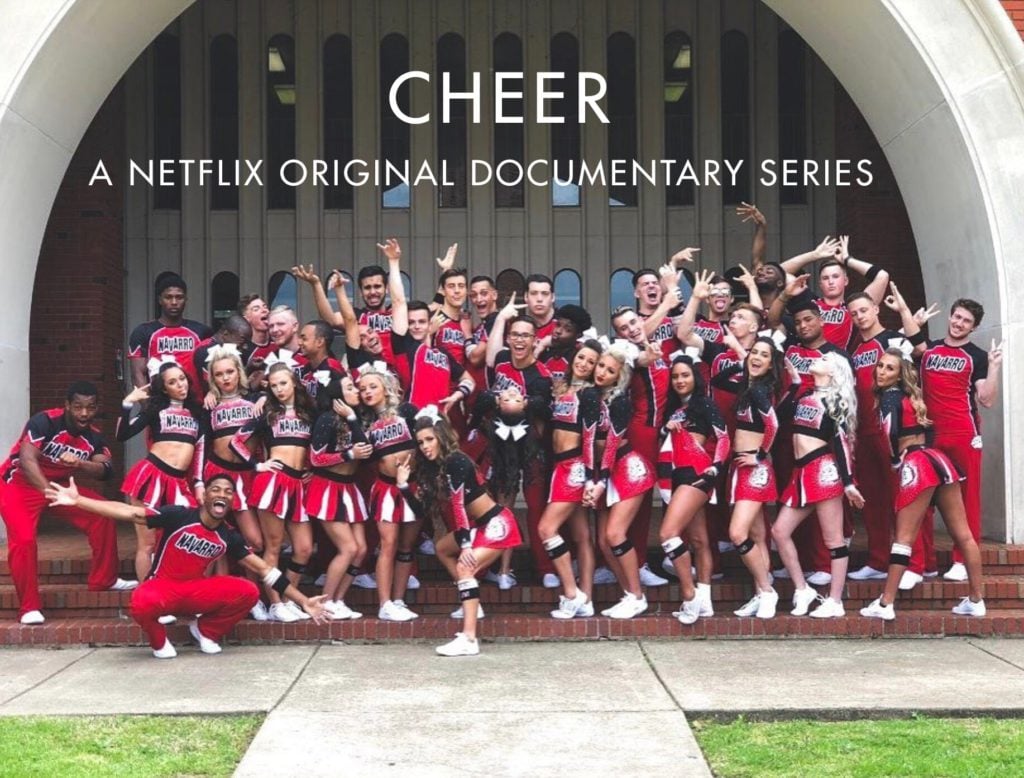 Being a cheerleader might look like a perfect dream for every young girl out there. Pretty, athletic, and it is highly possible to date a handsome athlete as well. However, Netflix's Cheer brings a huge and (might be shocking) revelation to the viewers about how competitive and merciless cheerleading can be. Through this series, people can get a grasp of how powerful cheerleaders actually are as cheerleading is an extreme sport in a sense. It is impossible to not watch this series where there are attractive athletes who keep the Navaro College cheerleading team intact.
7. Dracula
This series is adapted from the classic novel with the same title by Bram Stoker. It brings the viewers to see a vampire who takes pleasure in fighting with a nun who is determined enough to learn everything about the vampire. Be it his secrets and his series of terror that lasts for centuries. From the makers of Sherlock, Dracula is a perfect option that needs to be added into your must-watch list. Guaranteed, it will keep you curious throughout each of its thrilling episodes!
8. Self-Made: Inspired by the Life of Madam C. J. Walker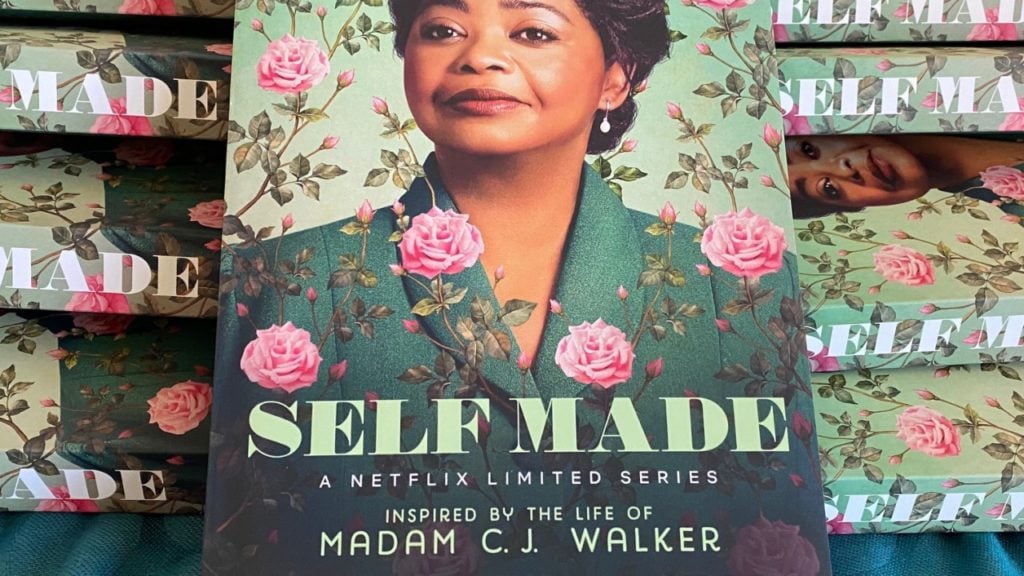 Based on the A'Lelia Bundles' On Her Own Ground, this series tells the journey of how Madam C. J. Walker creates her own hair care products, being a widow doesn't stop her to become America's first self-made female millionaire. That being said, this series also showcases the life of typical African-American women in the 1990s. In addition to that, this series also displays how Madam C. J. Walker fights against racism, to find her own place in the midst of capitalism as a world full of men.
So, have you decided on what to watch by now? Don't forget to check other recommendations made by Flokq in this blog as we surely have many good information to share with you!
read also, article about Indonesian movies that you should watch in here