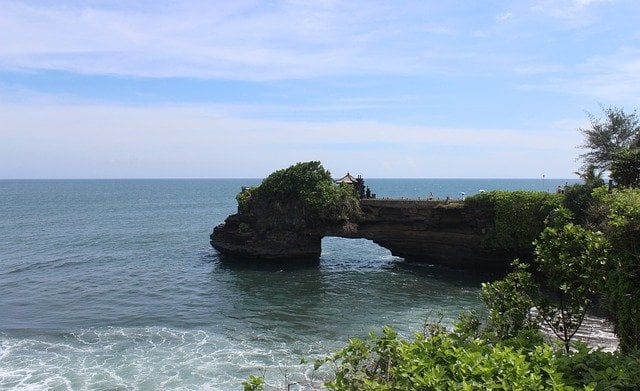 There is always something for everyone in Bali. Experiences, opportunities, and friends awaits you here. One of Bali's famous spots is Uluwatu, where you can experience the best of both culture and nature. Here is our complete guide to living in Uluwatu Bali!
Read also: Ultimate Guide to Seminyak, Bali
About Uluwatu
Uluwatu is located in the southern tip of Bali island. Ulu means 'land's tip' and watu means 'rock' or 'stone'. Combined together, it means the stone that signifies It is known for a particularly famous temple, Pura Luhur Uluwatu. It has been said that this temple gives blessings to those who are journeying the sea, such as surfers and fishermen. Uluwatu is a great spot to live in due to its more laid back environment, surrounded by beaches and filled with cultural spots and activities. If you love cliffs and cliffside views, Uluwatu is definitely for you!
Things to Do in Uluwatu, Bali
Now that we know more about Uluwatu, let's start figuring out what to do. With the many beaches it has, Uluwatu is also a playground for surfers. But what's also really cool about this place is that it has a lot to offer when it comes to culture and religion. With that, let's start with knowing more about the beaches in Uluwatu.
Beaches near Uluwatu, Bali
Suluban Beach
This beach offers a breathtaking view of a beachside surrounded by caves, corals, and light blue water. Going here means that you have to go down through more than a few flights of stairs. Great for surfers! The waves here get really dangerous, though. So if you're not a surfer then you should skip this one. If you are going there though, make sure to go to blue point for the beach first!
Nyang-nyang Beach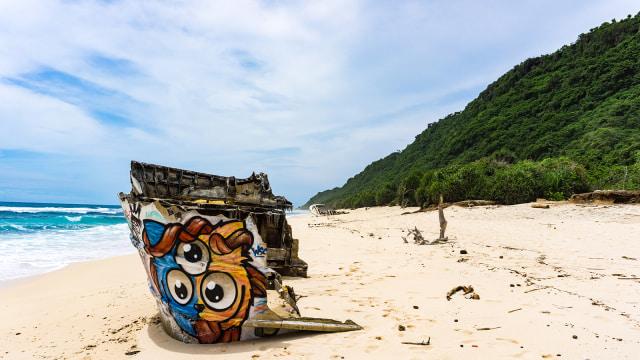 If you're looking for a beach that is 100 percent natural with a relaxing atmosphere, then Nyang-nyang beach is for you. Going here might be difficult, but you will be rewarded a nice and soothing view of the beach, still clean from human footprints for the most part. Some people went ahead and called this 'the secret beach'. How enchanting!
Padang-padang Beach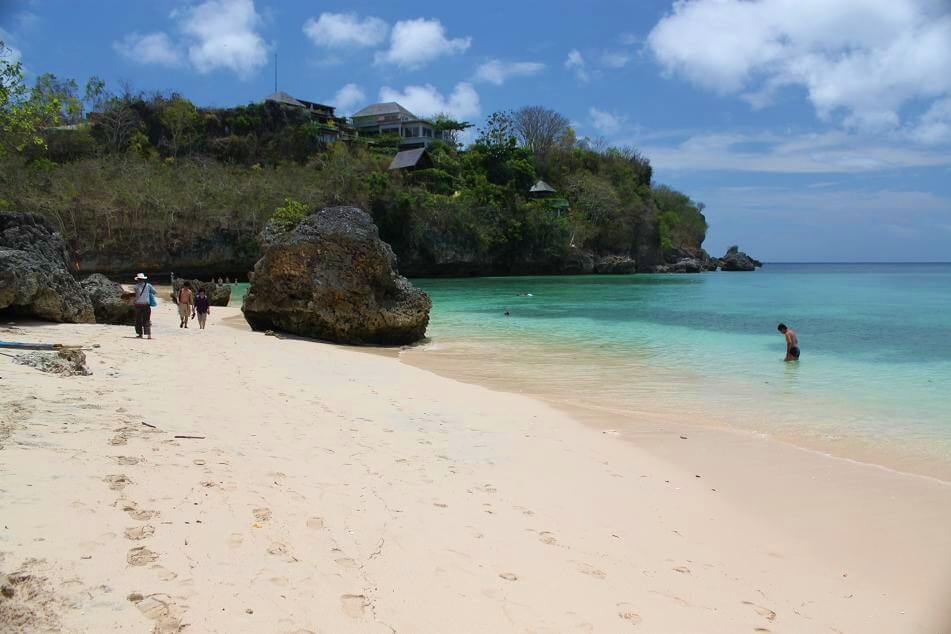 Back to the center of the action, you have padang-padang beach. This spot can match up with what other top beaches such as Kuta and Legian have to offer. Beautiful reefs, surfable waves, and white sands. Fun fact, this place was actually used for a scene in the movie starring Julia Roberts titled 'eat, pray, love'. It's also very near to other Uluwatu beaches such as Dreamland and Bingin beach!
Dreamland Beach
Dreamland beach offers a luxurious and classy beach experience. The white sands, pristine water, and greenish cliffside make this place a wonderful beachgoing experience. This place is perfect for a family or romantic getaway. Nearby, you can find many hotels, villas, and even a golf course!
Bingin Beach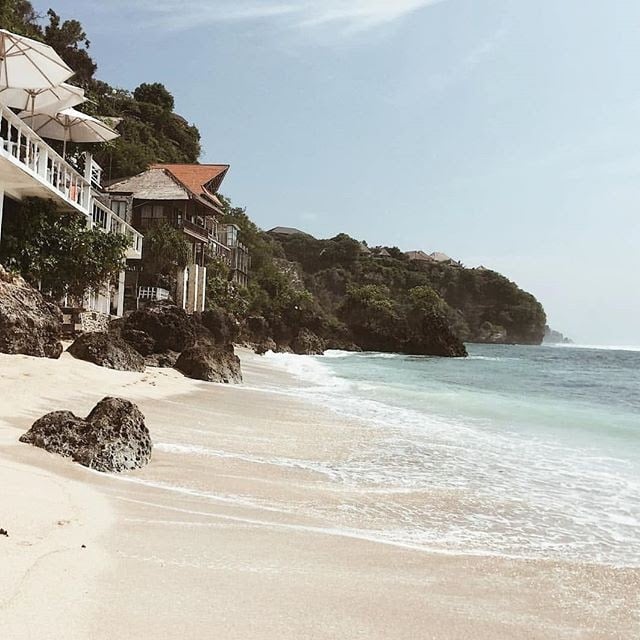 Here is another beach that is perfect for surfers! Same with Suluban, this beach is hidden behind a narrow set of alleys and homes. But once you get there, you won't regret a single second of it. The waves here are spectacular and challenging, perfect for you who's daring to try and catch one
Thomas beach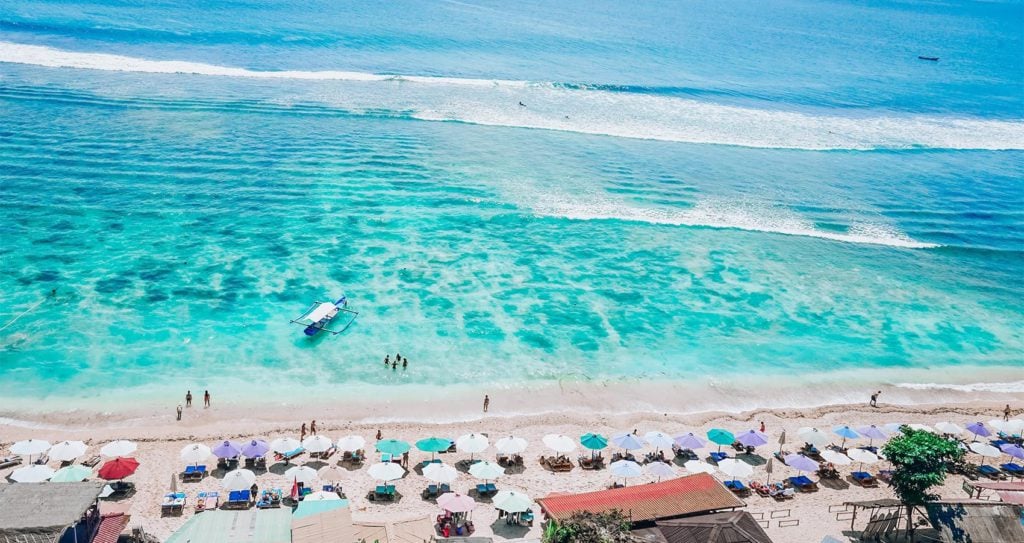 Here is another beach that is well-hid and tucked in Uluwatu. The name Thomas beach is taken from a nearby homestay. Like Nyang-nyang beach, access to this place is difficult. But if you're up for it, then prepare for a one-of-a-kind reward of being able to enjoy a private and secluded beach!
Uluwatu offers a lot of beaches for you to surf, sunbathe, and relax. Other than beaches Uluwatu is also known for its temple Pura Luhur Uluwatu!
Temples in Uluwatu, Bali
Pura Luhur Uluwatu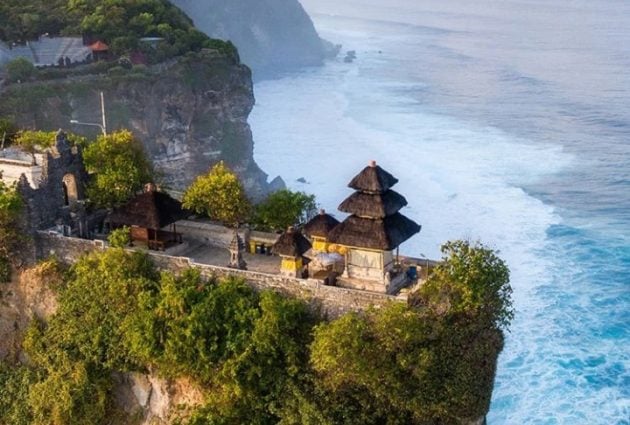 If you are going to stay in Uluwatu, then this is probably the spot that you should familiarize yourself with. This temple showcases not only architectural and natural beauty, but also Bali's rich and wonderful culture. You can view the famous tari kecak performance here at certain times. Nearby you can find many warungs and restaurants if you want to grab a bite before going here.
Entry fee (in rupiah):
For foreigners: 50k (adults), 30k (kids),
For Locals: 30k (adults), 20k (kids)
Kecak Dance: 100k
Parking: 5k
Opening Hours: 7 AM – 7 PM
Garuda Wisnu Kencana National Park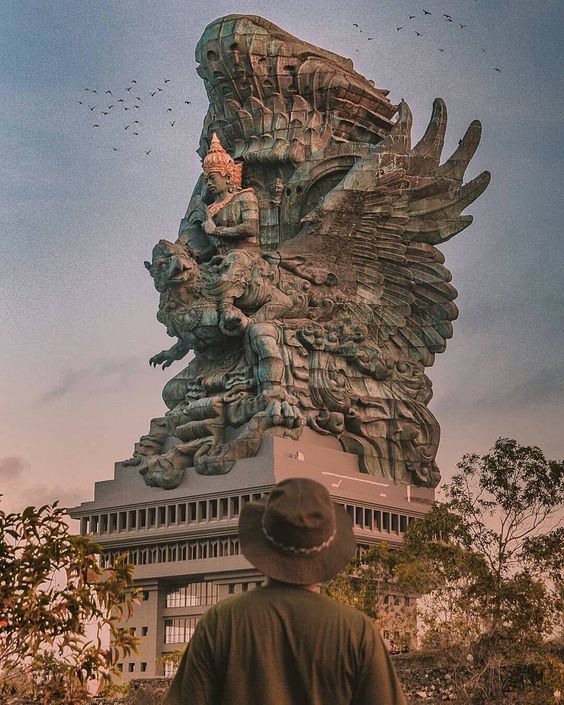 Almost the opposite of Pura Luhur temple sits Garuda Wisnu Kencana National Park. If you visit this place, you will be offered an amazing architectural wonder of one of the highest statues in the world alongside other grand structures that might wow you or intimidate you (or both). It is recommended that you go here by car because getting from one point to another in this place is difficult.
Entry fee: 125k per person
Opening Hours: 8am-10pm
Next, we'll feature gift shops for you to bring home or to give to your friends if they decided to visit!
Shopping in Uluwatu, Bali
1. Ombali Uluwatu gift shop
One of the best and most reliable gift shops in Uluwatu. Ombali offers a variety of gifts, accessories, and household tools. Prices are determined, so haggling is nonexistent. From your obligatory I love Uluwatu shirts to ornate crafts, this shop has it all!.
Location: Pantai Suluban St, Pecatu, South Kuta, Badung Regency, Bali 80361
Opening Hours: 11 AM-6 PM
2. 3S shop Uluwatu
Located not too far from the famous Pura Luhur temple, this shop is the stop for you before or after visiting the temple. Beautiful arts, crafts, and accessories are displayed for you to try and wear.
Location: Jl. Raya Uluwatu-Pecatu, Pecatu, Kuta Sel. Kabupaten Badung Bali
Opening Hours: 10 AM-8 PM
3. Daya Surf Shop
Situated near Bingin beach, this shop has all you need when it comes to beachwear and surfing. Best of all, their products are eco-friendly!
Location: Jl. Pantai Bingin, Pecatu, Kec. Kuta Sel., Kabupaten Badung, Bali 80361
Opening Hours: 9 AM-9 PM
Yoga in Uluwatu, Bali
With its cultural richness, Uluwatu does have some Yoga centers for you to relax and rejuvenate.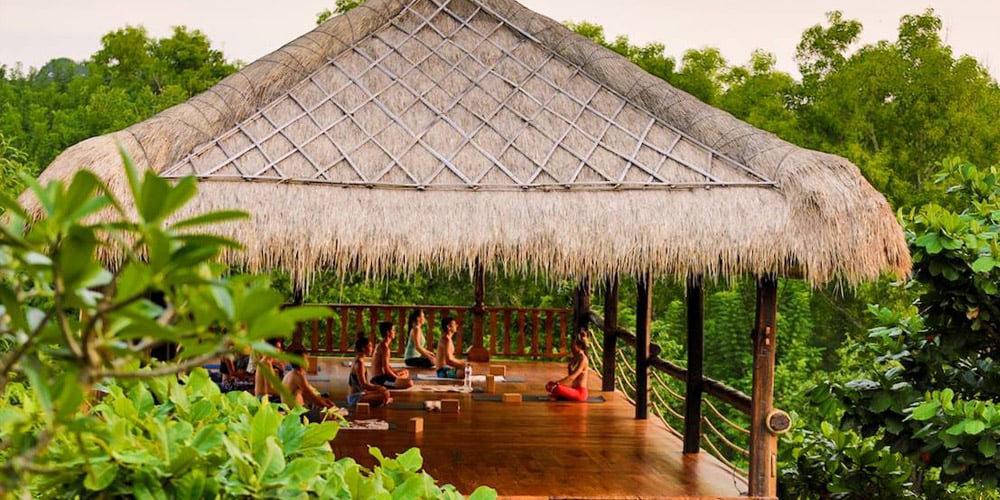 Morning light yoga
This place serves as both a Yoga center and event space for you to hold parties. With its beachfront view and lush green surroundings. Your yoga session will be more than amazing!L
Location: Uluwatu Surf Villas, Jl. Pantai Suluban, Pecatu, Kec. Kuta Sel., Kabupaten Badung, Bali 80364
Opening Hours: 7:30 AM – 9:00 AM
Prices: 150k per session for 90 mins class
Restaurant in Uluwatu, Bali
Uluwatu has a lot of elegant restaurants serving the best dishes. Here are some of them!
Suka Espresso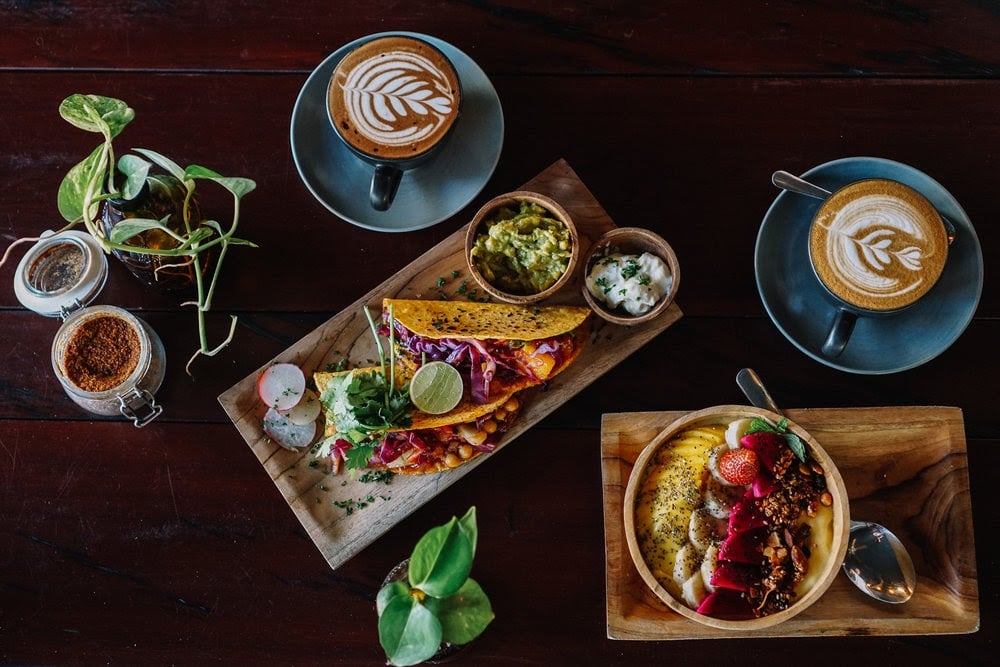 This is one of the best restaurants that you can find in Uluwatu! The price is understandable because the food is just delicious. Awesome menus include burrito bowls and fish burgers are a definite must-try here!
Location: Jl. Labuan Sait No.10, Pecatu, Kec. Kuta Sel., Kabupaten Badung, Bali 80361
Hours: 8 AM-9 PM
Price: $$
Warung Bejana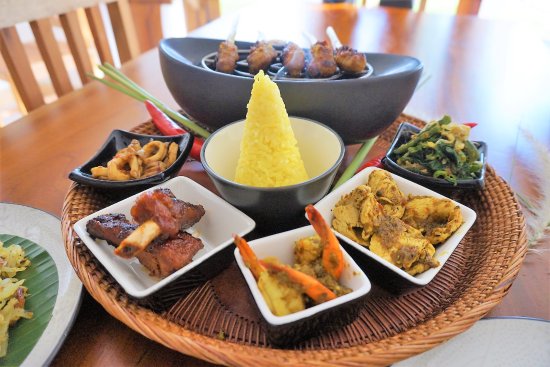 In Indonesian Warung means 'shop'. As the name suggests, this restaurant offers you delicious Balinese cuisine. In addition, if you're a vegetarian you will be offered a completely different menu catering to your needs!
Location: Kawasan Wisata Luar Pura Uluwatu, Jl. Raya Uluwatu Pecatu, Pecatu, Kec. Kuta Sel., Kabupaten Badung, Bali 80364
Hours: 9 AM-9 PM
Price: $$
La Baracca Bali
Who would like to eat Italian? La Barraca Bali offers you delightful Italian foods to accompany your beach trip. It's pizza time!
Location: Jl. Labuansait No.10, Pecatu, Kec. Kuta Sel., Kabupaten Badung, Bali 80361
Opening Hours: 12 PM-11 PM
Price: $$
Mana Uluwatu Restaurant & Bar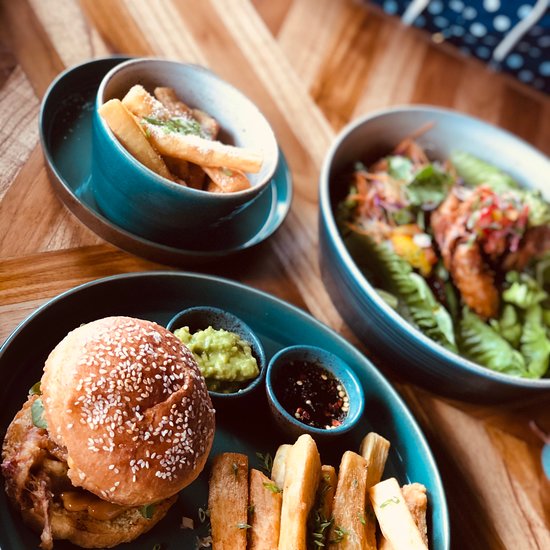 Last but not least, we have mana restaurant and bar! This particular place sells delicious and generously portioned western foods. Perfect after a long day at the beach!
Location: Pantai Suluban St, Pecatu, South Kuta, Badung Regency, Bali 80361
Hours: 8 AM-9 PM
Price: $$
Nightlife in Uluwatu
If your ideal way to spend the night is a relaxing and slow-paced dinner with delicious food and drinks, beautiful sunset scenery, and good company, then spend your night in Uluwatu! This is also the place for you if you'd like something more than lights and music to accompany your night. Here are some places where you can go and try for yourself!
Single Fin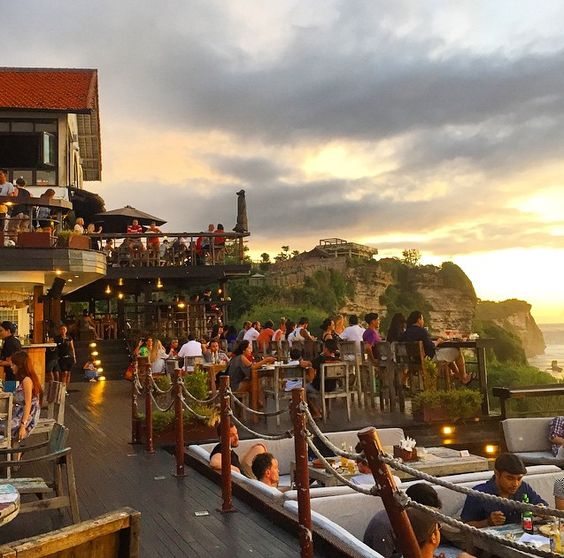 Located just near Suluban beach, this is the perfect place for you to go after surfing! It offers cheap food and drinks on top of a beautiful sunset view of the beach. Even after that, you will be sure to enjoy your dinner here because of how good the service is!
Location: Uluwatu, Pantai Suluban, Jl. Labuansait, Pecatu, Kabupaten Badung, Bali
Price: $
Sunset Point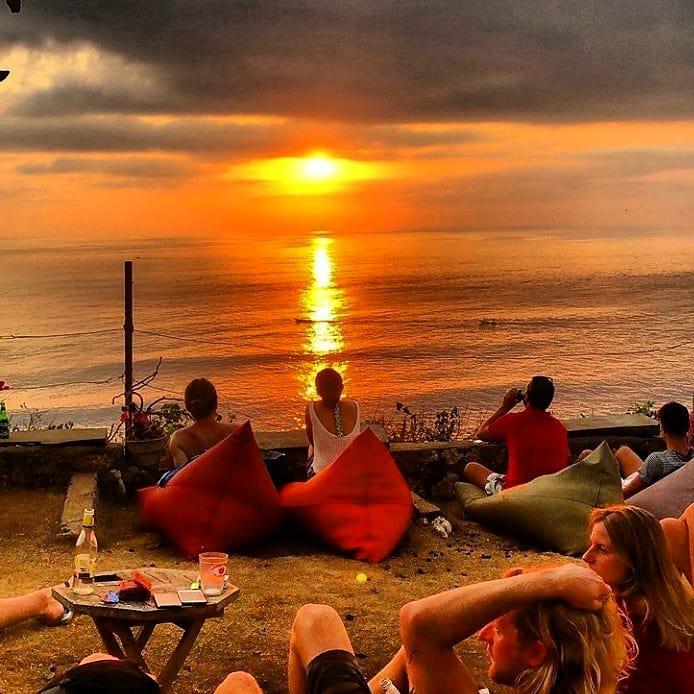 Uluwatu is known for its beach clubs and seaside restaurants. Sunset point also offers you a beautiful view of the beach during golden hours. What's unique about this place is the replacement of normal seats with bean bags, adding to the casual and chill ambience of the place. Perfect for a drink with your friends to spend the night! Be sure to stop by this place when you have the chance!
Location: Pecatu, Kec. Kuta Sel., Kabupaten Badung, Bali 80361
Price: $$
Working in Uluwatu, Bali
Uluwatu is a surfers paradise! Working in Uluwatu means you will most likely work as a dive instructor or a surfing instructor. There are more than a few diving and surfing schools in the area that offer newbies in diving and surfing classes. If you think you got what it takes to teach new surfers what it means to ride the waves, then try applying to these surf or diving schools! Alternatively, you can also apply for customer service or creative positions in the many restaurants, resorts, and villas uluwatu has.
Getting around Uluwatu, Bali
If you are going to live in Uluwatu, walking will probably be your main method of transportation. Most residential and tourist areas are really close to one another (except nyang-nyang beach). In Uluwatu, taxis are pretty easy to find. It's best to try and get your taxi's phone number for easy pickup just in case you're going somewhere far.
Expat living in Uluwatu, Bali
Since it's mainly a tourist area, Uluwatu might not be a good choice for living long term in Bali. Prices of villas, homestays, and apartments are generally pretty expensive. Furthermore, some basic necessities like wi-fi might not be available in your properties. Uluwatu cannot be missed if you're living in Bali, though. Usually, people live in other parts of Bali and rent a one or two night accommodation in Uluwatu. You can get cheap stays there, but not as much as other places with better accommodation.
---
And that's Uluwatu! All in all is a must visit for you when you're staying long term in Bali. it's beaches and temples offer a nice retreat from the hustles and bustles of other places. Keep in mind though, because this is mainly a tourist area, renting here can be expensive (not only rent, but also general living cost) so it's generally recommended to stay long term somewhere else while going back to Uluwatu from time to time.
---
Want to find a rental option for your vacation in Bali? Flokq has several rental options in Bali with well-facilitated rooms and at an affordable price! Click the button below to find out more.
Click Here to Check Out More Flokq's Homes