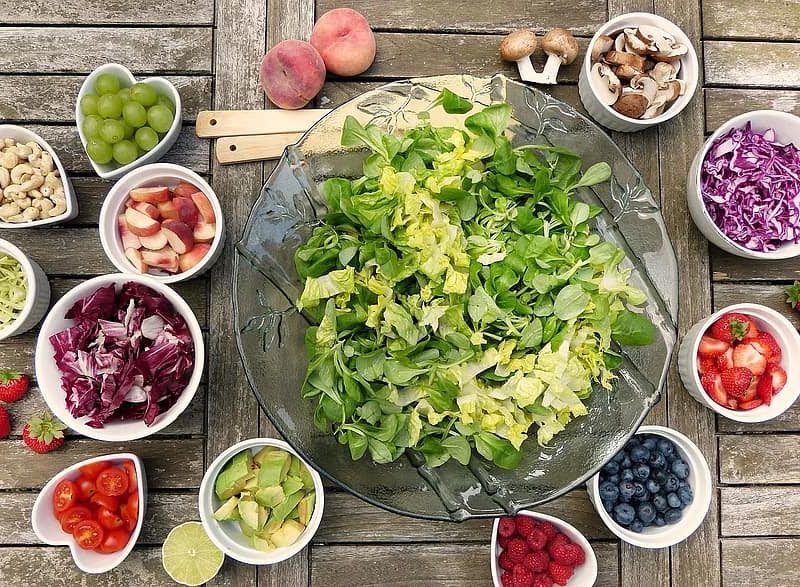 Indonesian foods are one of the richest in flavor cuisines in the world. The distinctive features of the foods are they usually contain a lot of spices. Some of the famous dishes include Rendang, Satay, Oxtail Soup, and Nasi Uduk. Even though most of the dishes used proteins such as chicken, beef, and lamb, variations are also available for those vegan and vegetarian. Here are our 10 top picks of Indonesian vegan cuisines that are worth the try.
1. Indonesian salad (Gado-Gado)
The dish contains different kinds of boiled vegetables namely tofu, cabbage, bean curd, potatoes, cucumber, and eggs. The peanut sauce which is spread around the vegetables is essential to enhance the flavor. It's usually served with crackers as garnishes and is a favorite among Indonesians.
2. Sayur Asem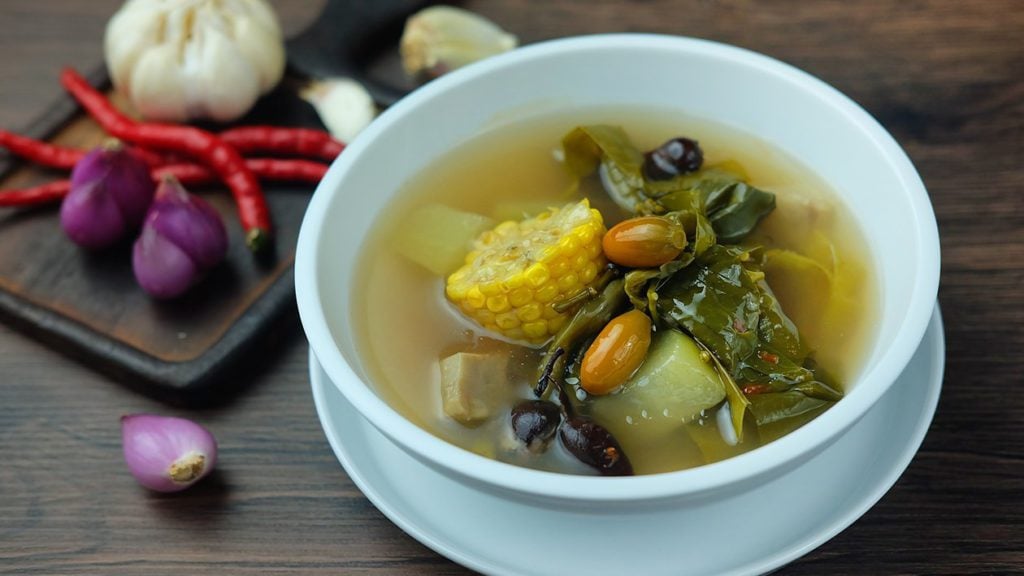 Originally from the Sundanese people of west java, this cuisine is a sour vegetable soup. It has tamarind as its main ingredient and consists of other vegetables such as peanuts, corn, chayote, bilimbi, green beans, and young jackfruits. It's a popular homemade dish that has been served among all different classes in Indonesia.
3. Kering Tempe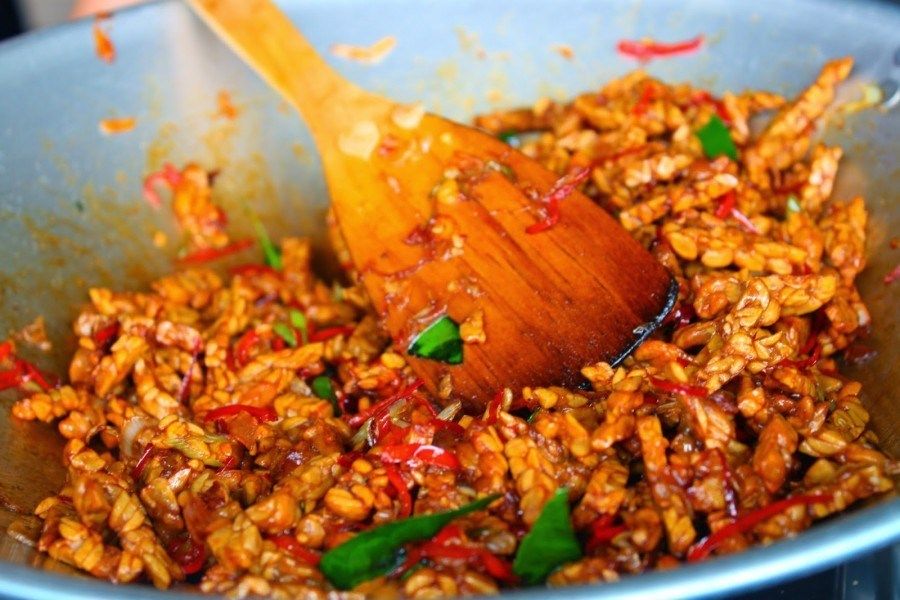 Tempe or fermented soybean cake is one of Indonesia's signature dishes.  It can be eaten as a snack (such as by deep frying it)I or used as an ingredient to make dishes such as Kering Tempe. This recipe is stir-fried tempeh mixed with soy sauce and cashews. It's also renowned for being served with peanuts or anchovies. A very popular dish among small food chains such as warteg in Indonesia.
4. Sapo Tahu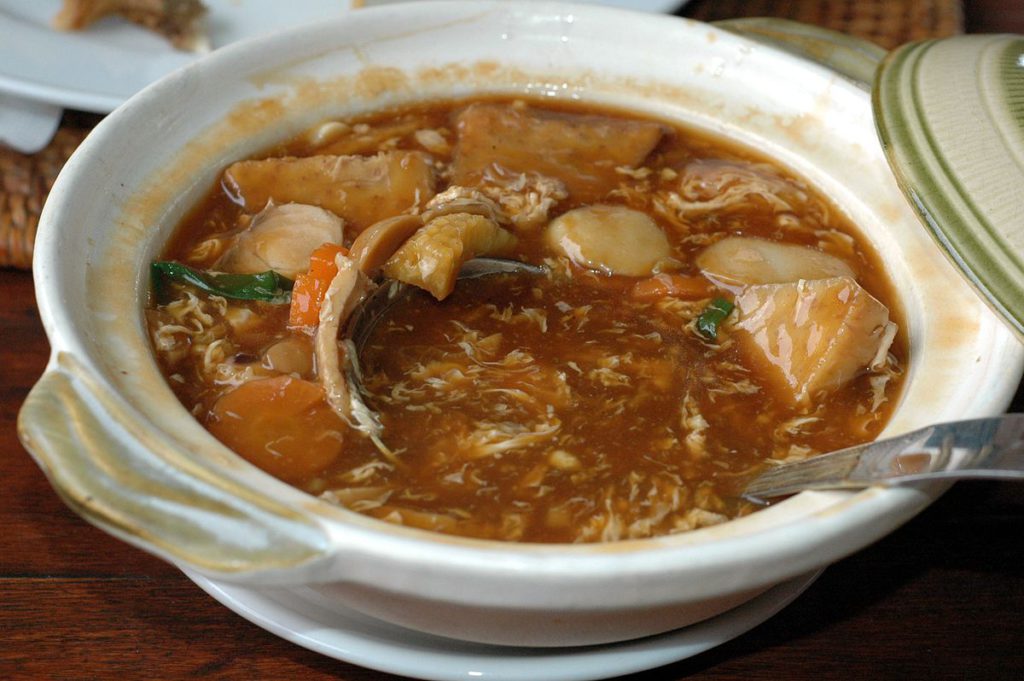 This Chinese soup contains a mixture of tofu slices and vegetables. Restaurants usually serve this dish in a hotpot so that it stays warm until your last bite.
5. Urap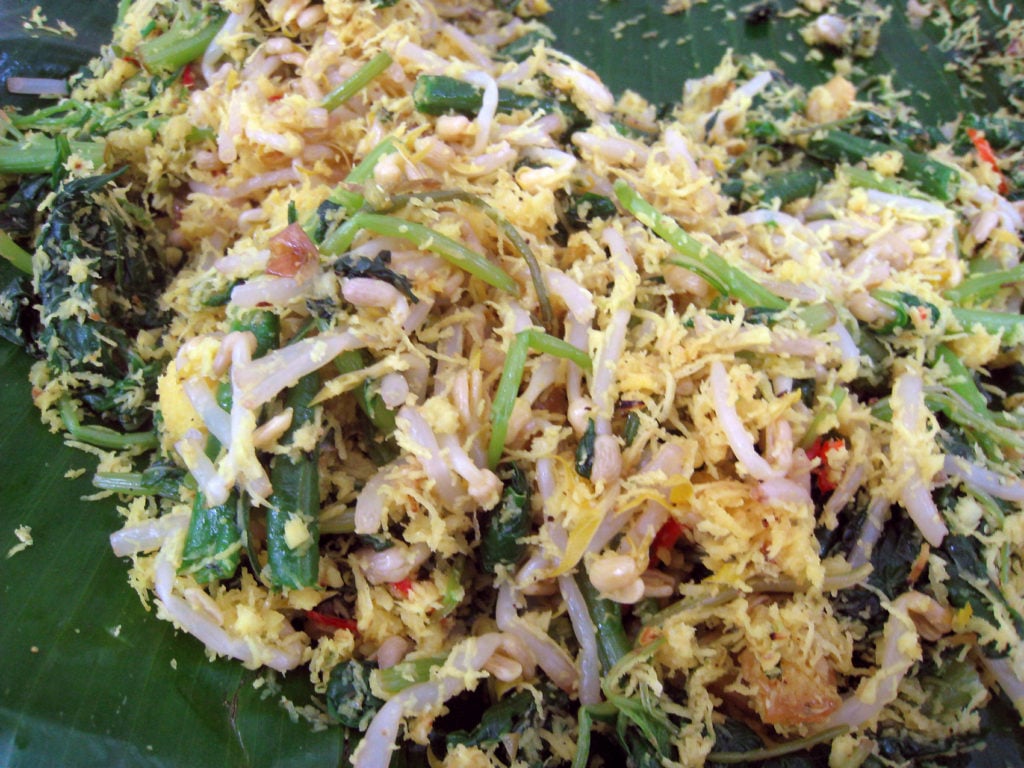 Urap is a cuisine similar to Gado-Gado, but the difference is Urap uses steamed vegetables that are mixed with grated coconuts. These coconuts are usually made spicier.
Read also : Indonesian Traditional Foods You Can Find in Jakarta
6. Cap Cay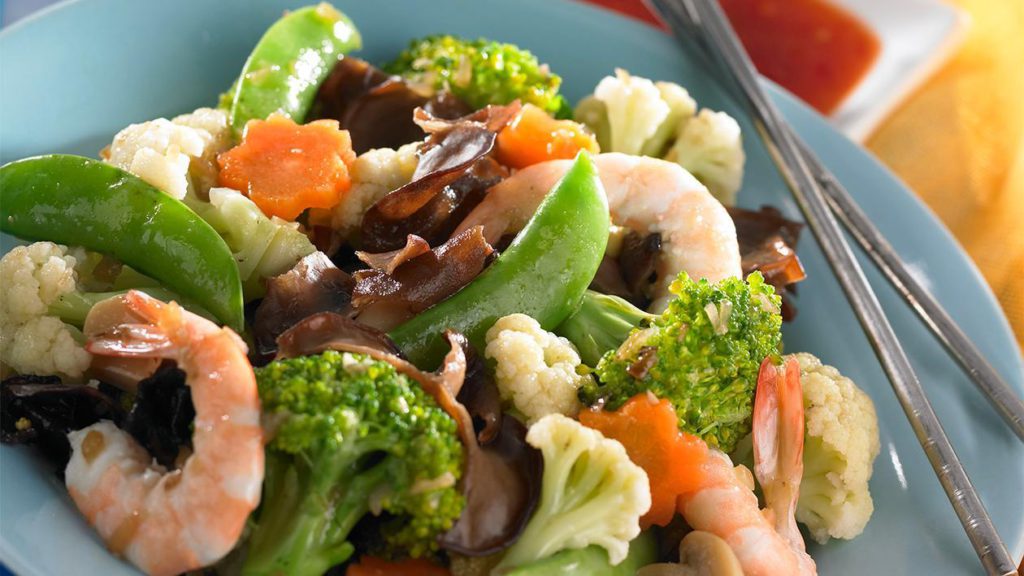 The literal meaning of this dish is 10 vegetables. It is a Chinese-Indonesian dish that can be served soupy or fried. The vegetables that are usually in this dish are carrots, white cai sim, baby corns, celery, scallion, cauliflower, beans, and various mushrooms such as cremini and white button mushroom.
7. Sayur Nangka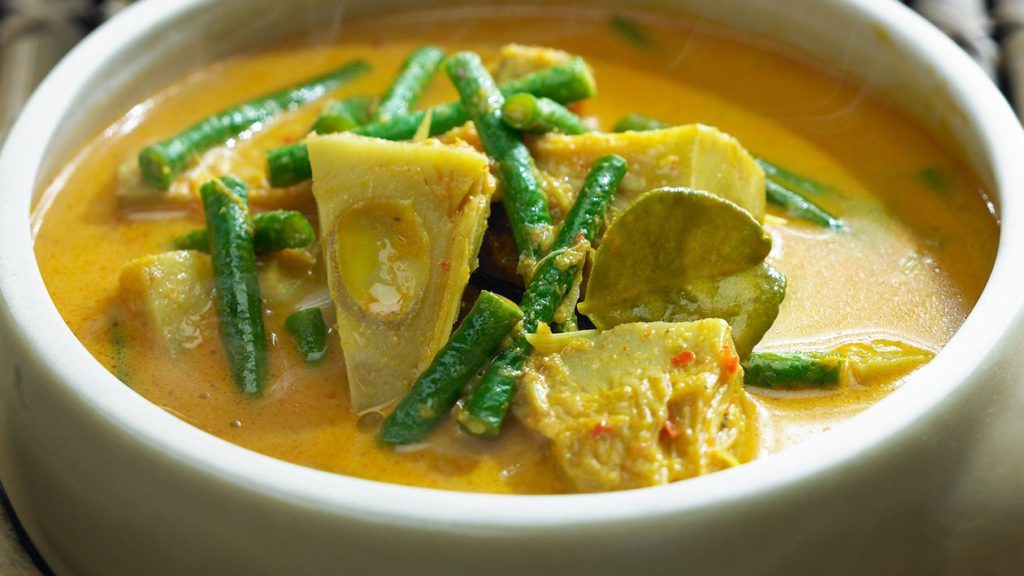 A dish that originated from Padang is a combination of vegetables such as baby jackfruit, long beans, bamboo shoots, and cabbage. They will be put together in curry soup with a mixture of coconut milk and several other spices.
8. Lumpia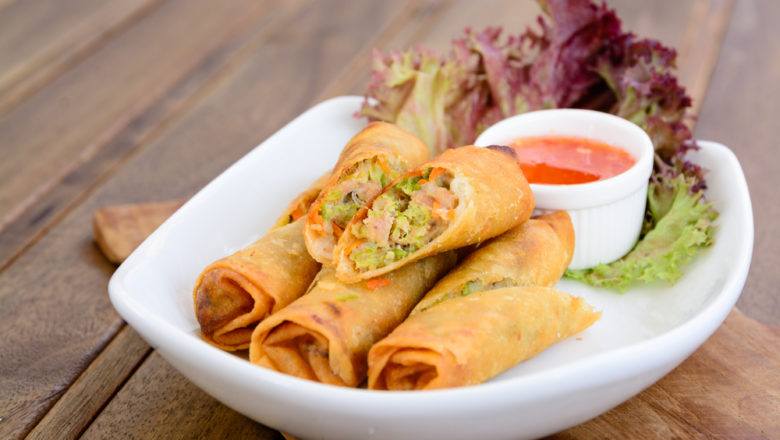 A morning or evening snack perfect to fill your tummy. Not only famous in Indonesia, but this cuisine is also known in many other parts of Asia. Lumpia Sayur or vegetable spring roll is a deep-fried snack with a crunchy skin and filled with eggs, sliced beans, peas, carrots, and mung beans.
9. Sayur Lodeh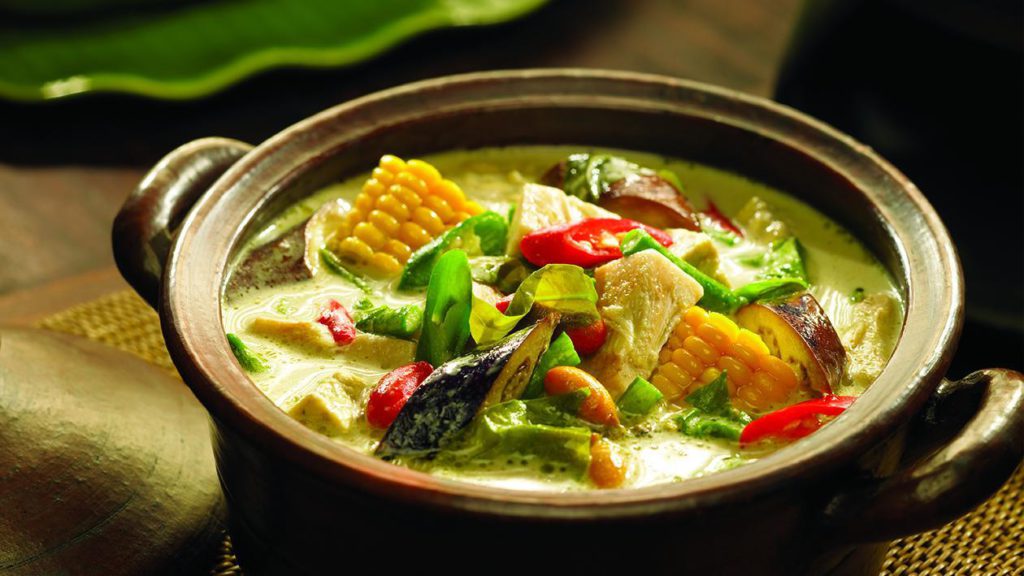 A Javanese dish, Sayur Lodeh is a mixture of vegetables and tempe together with some spices and coconut milk. It usually serves as a side dish that complements rice.
10. Rujak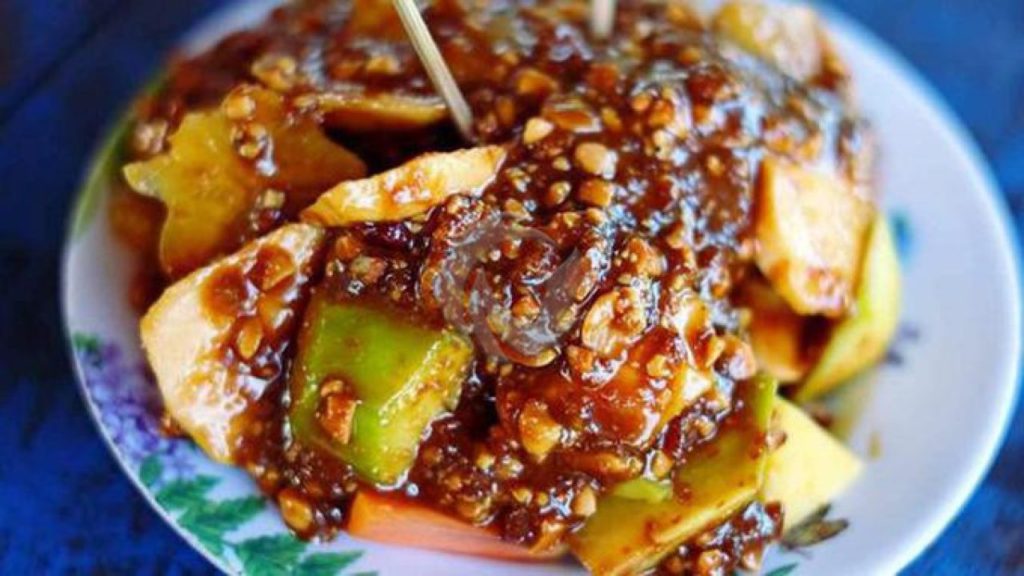 Different from the dishes mentioned above, rujak consist of unripened fruits such as raw apples, mangoes, and yam. This is mixed with a glutinous brown sugar sauce. It creates a combination of sweet and sour that will surely engage you on a different level.
And there you have it! Some of the healthiest yet delicious Indonesian foods that you can try at home or in restaurants. For other recommendations, check out more on our blog!