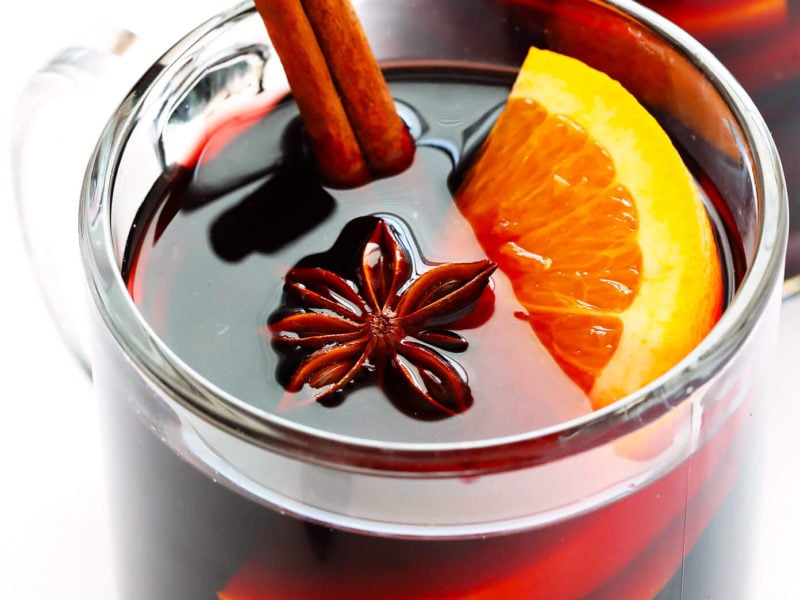 Staying In
5 Ways to Enjoy Indonesia's Favorite Wine
Who doesn't like a good drink? If you're wondering what kind of signature alcohol that Indonesia has, well, it is no other than Anggur Merah. Anggur Merah is Indonesia's finest red wine, it has become the company of many young adults in Indonesia for centuries. It's sweet and fresh taste will not only get you high for sure, but also, it'll lead you to a tastebud journey you have never experienced before. Although Anggur Merah has been in Indonesia for many years, some people forget that Anggur Merah can be enjoyed in many ways, not just in traditional ways. So, here we give you 5 secret recipes to make drinks from Anggur Merah.
The Tip of The Iceberg
Many people say The Tip of The Iceberg is classic yet the most enjoyable way to drink Anggur Merah. All you need is Anggur Merah and ice cubes, put it together and there you have it. The ice cubes will make your Anggur Merah rich in flavor, its taste would be like any expensive wine that you have tried. The cold sensation is suitable for you who want to feel fresh from hard work. Here's another secret tip for this recipe! Grab a shaker and pour The Tip of The Iceberg into it, then shake it until foams come out, and voila, enjoy the taste!
Rocket Queen
The Rocket Queen is another way to make your Anggur Merah unique in taste, it collides the taste of root beer and Anggur Merah, making the taste strong and not so sweet, for people who enjoy a much more neutral taste, without much taste of the fermented wine, then this is the perfect recipe for you. All you need is a measure of 3:1, three glasses of Anggur Merah and one glass of root beer, but you could adjust the recipe all you like, the more you add root beer, the stronger the taste will become. Last, add some ice cubes to perfect the taste!
Beer Me Up
Beer me up is probably one of the most common cocktails that people in Indonesia has made, this cocktail is quite similar to The Rocket Queen, the only difference is that you mix Anggur Merah with beer, not root beer and using a measure of 2:1, two glasses of Anggur Merah and one glass of beer. Now, you're probably wondering what kind of beer is suited for Anggur Merah since there are lots of types of beers, well, you should try mixing it with all types of beers, here are some flavors that you'll get :
If you're a beginner or you're looking for a soft, sweet, and a variety of taste, you should definitely mix Anggur Merah with a type of ale beer (white beer, wheat beer, etc.) or malt beer, it makes Anggur Merah more sweet with floral and caramel notes in the beers and as it reduces the thickness of Anggur Merah. If you're looking for a much softer and sweeter taste, try using the measure of 1:1.
If you are looking for a much stronger, exotic, and thicker taste, you should definitely go for the black beer or stout beer. Its bitterness will add the exoticness in Anggur Merah, making it the dominant taste of this drink.
If you're looking for something strong but don't want to lose the taste of Anggur Merah, then the lager beer is the one for you. It is, at some point, much stronger than the black beer, so, in case you don't want to throw up, you should use the measure of 3:1, three glasses of Anggur Merah and a glass of lager beer.
Here are some extra tips! Add ice cubes and also some slices of lemon or lychee for variation in taste!
Sangria
Who doesn't know the classic Sangria from Spain? It's a fresh wine cocktail that is perfect for a party! It's exotic, refreshing and classic taste will blow people away especially when using Anggur Merah.
Here's what you'll need :
A bottle of Anggur Merah
1-2 glasses of fresh fruits that have been chopped into cube shapes (orange, lemon, apple, etc.)
2 glasses of soda (Sprite is the best recommendation)
½ glass of liquor, any type (Not obligated)
The liquor will ensure the taste of alcohol since the taste of fruits and soda can be quite strong.
First, mix the fruits, liquor and Anggur Merah together, wrap it with plastic wrap and leave it for 8 hours in the fridge to ensure that the liquor and Anggur Merah can be absorbed by the fruits for a richer taste. After that, add the soda. Voila! There you have it! Don't forget to add ice cubes for the final touch.
Pomegranate Mulled Wine
Would you like a more relaxing type of drink from Anggur Merah? Then pomegranate mulled wine is the cocktail for you.
Here's what you'll need :
A glass of pomegranate juice
A bottle of Anggur Merah
2 cinnamon sticks
5 whole cloves
5 star anise
1 glass of pomegranate seeds
Lemon slices or orange slices (up to you)
⅓ glass of honey
Over a medium heated pot, brew the pomegranate juice, Anggur Merah and honey together, make sure there aren't any bubbles or else the alcohol will steam up, when it's warm enough, add cinnamon sticks, star anise and some pomegranate seeds, heat it for 30-60 minutes on low heat. Don't forget to garnish your drink with lemon or oranges. Finally! You're finished! Drink it on a cold day or night, the warmth from the cloves and served warm will make you never want to leave the bed!
There you have 5 ways to enjoy the local taste of Anggur Merah. If you are wondering where you could buy Anggur Merah, go to the nearest herb shop or a shop called Sidomuncul, and knock yourself out! Share these recipes with your loved ones and see how they react to the new world of Anggur Merah!