Are you currently looking for a kost with exclusive facilities like an apartment in Pondok Indah? Pondok Indah is one of the well-known elite housing estates in South Jakarta. This residential area is known for its magnificent concept with a calm atmosphere. Therefore, Pondok Indah is targeted by many people to live in a certain time, either its long term or short term. When you consider which kost you will choose, surely you want the best quality. Exclusive kost offers the highest quality and environment that is worth the price.
In Pondok Indah, you can find several exclusive kosts with a strategic location for access to other areas, close to business centers, Pondok Indah Mall shopping center, Pondok Indah Hospital, and several commuting facilities such as access of toll roads, busway stops, MRT and train stations. So if you are looking for the best exclusive kosts in Pondok Indah, here are 3 best recommendations for your consideration.
You can also check out more articles about kost around Pondok Indah below:
The Legacy Residence
Located on Pinang Emas Street, this kost with an industrial concept is one of the best quality kosts in the Pondok Indah area. Even though its located on the side of the street, somehow this bkost is not noisy at all. The Legacy Residence is exactly 800 meters away from Pondok Indah Mall, so it easier for you to get all your needs, or just for a walk and hangout. It is also only a few meters from the markets and restaurants.
The parking lot is spacious, it can be used to park both cars and motorcycles. The parking fee here for residents is Rp300.000,00 per month for cars and free for motorbikes. The Legacy Residence offers a spacious size of 3.5 x 3 meters for each room. You will have double-bed sized flanked by a table lamp and desk for work sessions. The room design also tends to be simple, with white paint accented with bricks and wooden floors. During the day, quite a lot of natural light will enter the room due to a fairly high window directly facing the outside for the kost towards the road. In each room, there is a little balcony that can be your option for getting some fresh air in the morning.
Address: Jl. Pinang Emas V No.17, Pondok Pinang, Jakarta Selatan
Phone Number: +6221 – 2270 – 2244
Social Media:
Price: Rp4.000.000,00 per month
Facilities:
Inner bathroom (shower, sink, water heater)
WiFi
Air Conditioning
TV
Shared kitchen (refrigerator, dispenser)
Living room
Laundry
24-hours access
Door code
Patio or balcony
Garden
Parking Lot
Kost Haji Nawi Raya 74
As the name implies, this kost is located right at 74, Haji Nawi Raya Street. For access to the location, it can be reached from Radio Dalam Street, Fatmawati Raya, and Pondok Indah. This exclusive kost is close to several malls such as Pondok Indah Mall, Gandaria City, ITC Fatmawati, supermarkets, places of worship, and restaurants. Commuting access is also fairly easy because the Haji Nawi MRT Station is within walking distance.
This 3-storey minimalist style house has an adequate parking lot for more or less 7 number of cars with a security post on the front side. There is also a small yard with plants and several benches. The corridors inside tend to be quite simple and not to have much decoration and stuff. There are several shared facilities such as kitchen and pantry complete with stove, microwave, dispenser, refrigerator, and other kitchen utensils. Although this kost provides laundry facilities for its residents, it also provides a washing machine if you want to wash independently.
Address: Jl. Haji Nawi Raya No.74, Gandaria, Jakarta Selatan
Phone Number: +62813 – 9231 – 3311
Social Media: https://kostmamiroomshajinawiraya74.business.site
Price: starting from Rp3.800.000,00 – Rp5.200.000,00 per month
Facilities:
Inner bathroom (shower, sink, water heater)
WiFi
Air Conditioning
TV
Shared kitchen/pantry (stove, microwave, refrigerator, dispenser, kitchen utensils)
Washing machine
Laundry
24-hours access
Balcony
Garden
Parking Lot
Elliottii Residence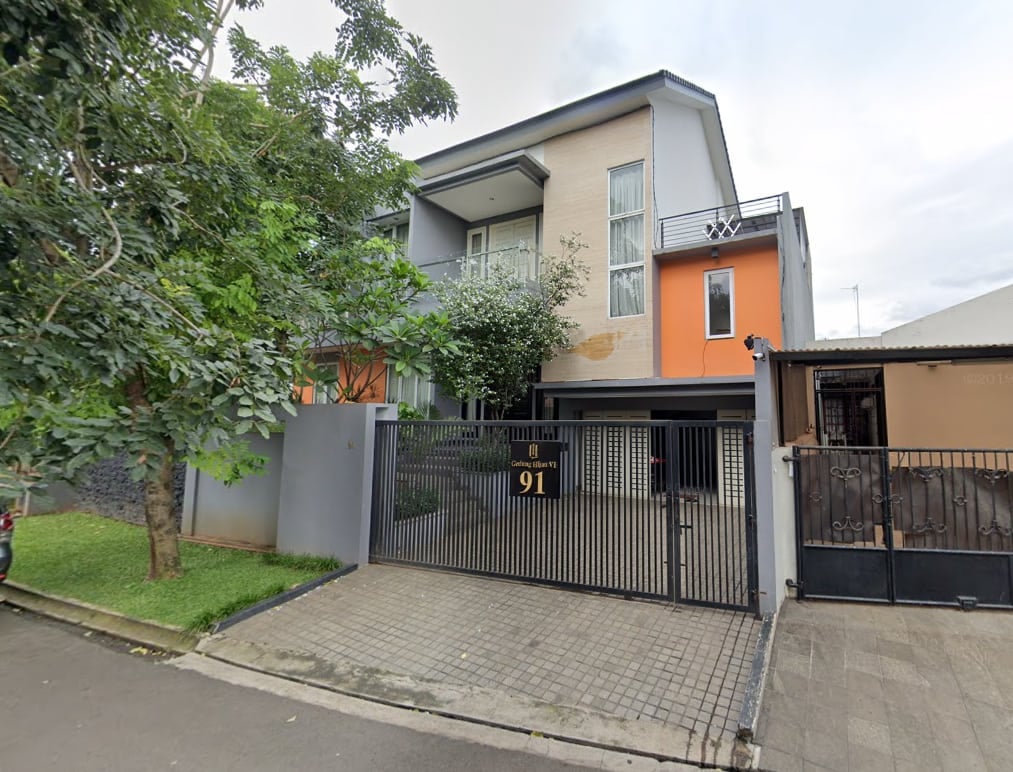 This minimalist exclusive kost house is located in a bend in the Pondok Indah housing complex on Gedung Hijau VI Street. Elliottii Residence is arguably one of the most famous exclusive kosts around South Jakarta. Its location is very stratetic, only 1.5 km from Pondok Indah Mall, 1 km from Poins Square, and 100 m from the FedEx expedition center building. Public transportation facilities are also available here. If you want to take the busway, you can walk for only about 300 m to Pondok Pinang Busway Stop.
This modern two-storey kost has an eye-catching elegant design and complemented by shady trees, and also very homey. There are a leafy garden and front porch that will lead you to the main door. For its interior, it tends to be a modern classic style with a choice of high-class marble floors, furniture, lighting, and wall paint. Elliottii Residence has several shared facilities include the living room, family room, kitchen, and dining room. Interestingly, there is also a swimming pool in the backyard equipped with a garden bench to relax.
Address: Jl. Gedung Hijau VI No.91, Pondok Pinang, Jakarta Selatan
Phone Number: +62812 – 1658 – 6778
Social Media: @elliottiiresidences on Instagram
Price: Rp6.500.000,00 per month
Facilities:
Inner bathroom (shower, sink, water heater)
WiFi
Air Conditioning
TV
Shared kitchen (microwave, refrigerator, and kitchen utensils)
Dining room
Living room
Family room
24-hours access
Security
Swimming pool
Balcony
Garden
Parking lot
So, that's it several recommendations of exclusive kost in Pondok Indah. we hope this article will help you to find a good kost for you. if you like this article, don't forget to see other recommendations article on our blog. we will help you to explore and enjoy living in Pondok Indah. we provide you restaurants, coffee shops, malls, and other recommendation places for you that worth visiting.
Don't forget to also check out other articles about kosts or coliving spaces from Flokq, click here!