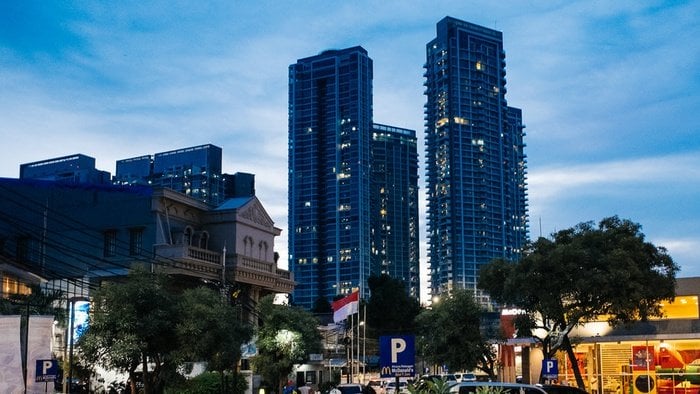 Settling Down
Famous Neighborhoods in Jakarta to Live in (Based on Your MBTI Test Answers!)
Deciding where to live holds up several consequences one should always primarily consider since we all understand that the process of moving out and moving in is not an easy peasy lemon squeezy thing to do, thus let us all agree and choose not to do that way too often. Though we know it is great working out routine per se, home-hopping is not really a thing. You want to make sure that your home is where your heart really is, and our heart is this very vulnerable value you want to tuck in under a warm, fuzzy blanket to keep it comfy and warm—so do not put it in one of your moving out boxes, ever!
Jakarta is a big city with so many opportunities. It's made up of so many zones, areas, and neighborhoods that one might feel a bit overwhelmed when trying to figure out where in Jakarta they should live. Moving to another city or country, in general, is never an easy thing to do. You want to make sure that you've found the perfect place because you're going to be spending the next few years of your life there. There are tons of guides out there talking about Jakarta and which areas are best for you to live, but we wanted to do something a little bit different. Here we'll discuss the best areas for you to live in based on your personality. Unique right?
First thing's first, you got to see within yourself—who are you and what do you exactly want? While spreading out your yoga mat to do hours and hours of meditation to find the essential answers would take way too much time (you do not have that much time, you are moving out). So have you ever taken the MBTI personality test? It's regarded as one of the most accurate personality tests out there. If you have not, quickly take it before coming back to reading this. , then let us move on to truly deciding which neighborhood suits you the most based on your MBTI personality.
1. Menteng (The Harmonious Flex for INFJs, ISFPs, INTJs, and INFPs)
One could say that Menteng is a premium flex seat onboard since the area is where important historical buildings, embassies, and governmental buildings are located. You may need to dig extra deep into your bank account to afford to live around here, but everything you need is provided, so it is worth every penny. Many historical landscapes surround the area as well, attracting many trip advisor websites to list it on top for must-visit areas in Jakarta. To add up, the clean nuance of this area is properly complemented with tall, shady trees, which are something you would rarely see once you have decided to step on this land of beautiful, chaotic diversity.
Based on the description above, Menteng seems like a perfectly tailored area for every INFJ, ISFP, INTJ, and INFP who are looking for a hassle-free place with maximum tranquility. Various museums and historical buildings left by the Dutch colonizing era stimulate the group's imaginative interior, probably extending to a point where things get so familiar that the sense of being at home is strong for them. They, who value harmony more often than money, will be amazed at how everything in here is put so accordingly as if the laws of nature are applied, conserved, and guarded here more than anywhere else. So, cheers to all INFJs, ISFPs, and INFPs and their fulltime goal of finding a personal space to fully grow and develop nourished with harmony in Menteng!

2. Kemang (Weekend Brunches for the Hardworking ISFJs, ISTJs, ISTPs, and INTPs)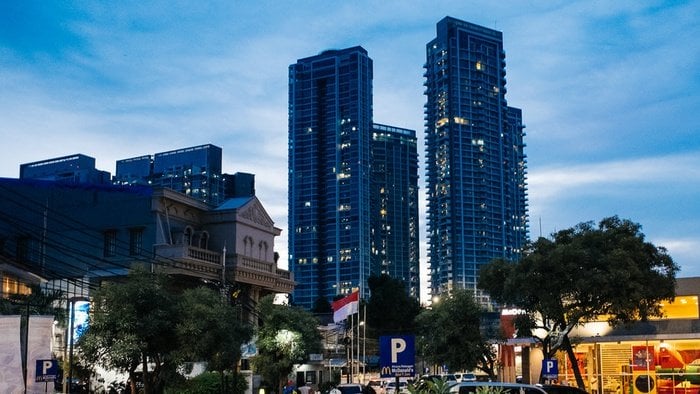 Many expats come to Jakarta with their families, and Kemang has been selected by some as one of their potential homes. Some parties also describe this southern part of Jakarta as a family-friendly area since schools such as Australian Independent School, The Jayakarta Montessori School, and Pelita Harapan International School are all here surrounding the neighborhood. Upon the same parallel line, big grocery stores are built for a complete monthly pantry shopping, although during Sundays, eating out for brunch should be a recommended routine since restaurants in Kemang are brunch specialists!
Given the description above, Kemang is perfect for people who are hard-working but still want to have consistent days. Despite the narrow streets, heavy traffic jams and regular floods during the rainy season, they would still focus on the bright sides. ISFJs, ISTJs, ISTPs, and INTPs are considerate and responsible thinkers, thus the area is perfect for the group due to its ability to exhibit surprises for eternity, which could definitely stimulate their brain to practice analyzing and putting things in the correct systems without ever giving up. But, remember, Sundays are their day off! Sundays mean waking up late and a full plate of brunch-y deliciousness!

3. Jakarta's Golden Triangle and Kebayoran Baru (Friday Drinking Parties for ESTPs, ESTJs, ESFJs, and ENTJs)
The Golden Triangle of Jakarta covers up Jalan Jenderal Sudirman, Jalan Jenderal Gatot Subroto and Jalan Rasuna Said (known as Kuningan). This is where the famous Central Business District lies, inviting many expats to move in so they will not miss a thing. Great nightlife, great malls, great apartment (you can find a lot of Flokq apartments here) buildings with wider range prices are all in one place.
Furthermore, Kebayoran Baru is located in the south of The Golden Triangle, a newly developed area with a pretty similar face to The Golden Triangle as new high tower apartment buildings have been developed to adjust the demands of newcoming expats. The commuting time from here to The Golden Triangle is approximately 10-30 minutes, depending on which part of the triangle you are heading to. Big malls and bars will be there for you and your expat friends if there are no more shoulders to cry on. Who says money can't buy happiness? The one thing money cannot buy is friendship, and guess what? Get ready to be added to join new friend groups, discover fun communities, and host drinking parties every Friday because TGIF!
In most cases, people who have a bigger percentage on the extraversion side gather around this specific area. Could you guess who they are? Well, we guess that these are the ESTPs, ESTJs, ESFJs, and ENTJs—the social butterflies! The best Fridays are owned by this group of people because what they want to do for eternity is to have fun with friends. We mean, who could not agree more?! Their versatility and spontaneity force you to not dismiss their party invitations because they could fit themselves so perfectly everywhere like a pair of leggings, a long-live invention everybody loves.

4. Pondok Indah (Productive Relaxations with ESFPs, ENFPs, ENTPs, and ENFJs)
Pondok Indah is a newly-planned community in the southern part of Jakarta. Not many expats choose to live here since the commuting time cannot be minimized in any way to reach The Golden Triangle area (it takes approximately 45 minutes to reach). However, the basic ingredients of building a convenient community are boiled so perfectly. Think about a full complex of Pondok Indah Mall, and imagine how noble it is for the developer to consider holding a gathering for all mall-hoppers all around to join in a special mission for a good cause? Anyways, everything you need is available here, including Ranch Market, where you could possibly meet up with other plant-based milk enthusiasts within the same neighborhood before taking the conversation even more deeply to comfortable coffee shops around.
Connecting with people of the same interests, then creating new projects together with them are probably the two benefits you could harvest while being in here. The ESFPs, ENFPs, ENTPs, and ENFJs will surely make a good team to make sure everything is handled with the best of care, while still having fun. A simple little twist of relaxation and catching up with new mini-projects is probably one of the truest extrovert things we have ever written. But surely, Pondok Indah is home for these beautiful people.