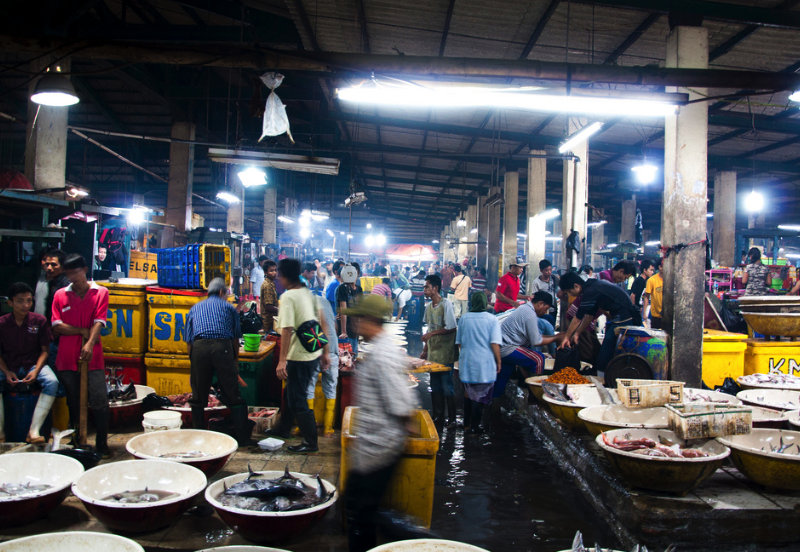 As the capital of Indonesia, Jakarta is a bustling metropolitan city. There are so many things you can do and places you visit to meet your needs. One of them is fish markets. Jakarta has a lot of fish markets, from the traditional ones to the more modern spots. In this list, we'll share with you 4 best fish markets for you to visit. They provide fresh fish and various other sea creatures. Let's go!
1. Pasar Muara Angke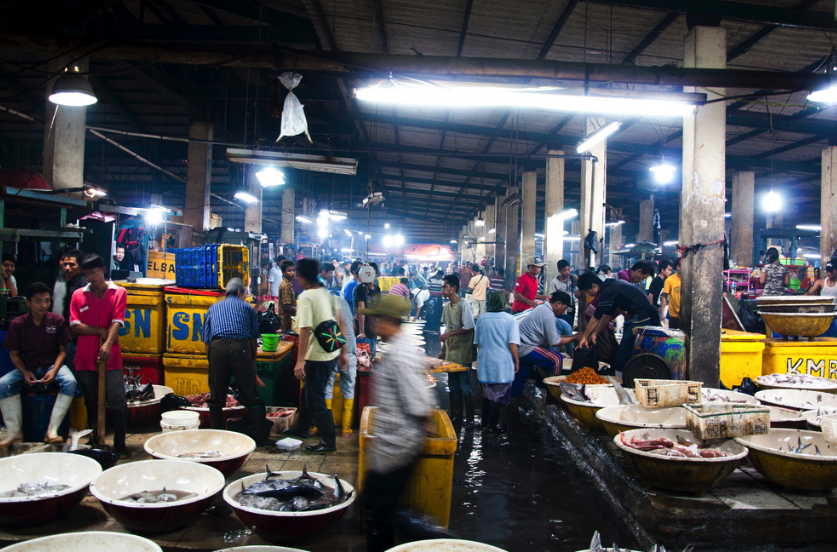 Entering this list of the best fish markets in Jakarta, the Muara Angke fish market in Pluit is a top pick for many. Not only fish, but various seafood such as squid, oysters, shrimp, crabs, and lobsters are also available here.
Uniquely, this fish market is open 24 hours because the sea catch wheel here is always spinning. If you want to buy fresh and complete seafood, you can come here around 8 or 9 pm, when the fishermen have just returned from the sea. The market that never seems to sleep is never empty of buyers, as most buyers come from various regions around Jakarta to look for fresh fish and various other marine animals.
Fish in this market are sold far cheaper than other places. Prices start from IDR 30,000 per kilogram to hundreds of thousands depending on the type and size of fish. Besides, the buyers can also directly cook and enjoy the results of the shopping, because there are many restaurants and fish processors around the area.
Read also: Discover Jakarta's Best Night Markets
Address: Jl. Pendaratan Udang No.11. Pluit, Jakarta Utara.
2. Pasar Muara Baru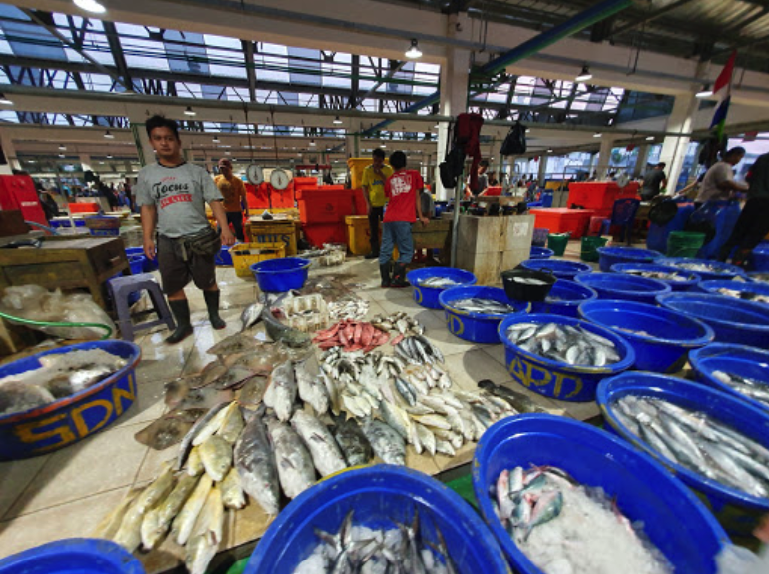 If you want to buy fish in a modern market that is more convenient and organized, you can stop by the Muara Baru fish market. This fish market has a modern concept and is still under construction. However the activity of buying and selling fish here is still high. You can find any type of fish here, from groupers and tuna to whole sharks are all available at competitive prices.
This fish market has existed since 1846, and according to the Jakarta city government, the Muara Baru fish market will later become a popular tourist destination. Muara Baru Modern Fish Market, which was built on the former land of the old fish market in the Muara Baru area, Penjaringan District, DKI Jakarta Province, is claimed to be a hygienic and modern fresh fish market in Indonesia. Its existence is claimed to be able to rival the modern fish market which has long been famous throughout the world in Tokyo, Japan. This market consists of 894 wet stalls and 155 dry stalls.
There is a handful of facilities available here, including cold storage, food court, packing room, waste treatment plants, clinics, ATMs, and mosques. Consumers will be offered a variety of seafood products such as squid, octopus, tuna, skipjack, milkfish, and many others.
Address: Jl. Muara Baru No.21, RW.17, Penjaringan, Kec. Penjaringan, Kota Jkt Utara, Daerah Khusus Ibukota Jakarta 14440
3. Pasar Ikan Jatinegara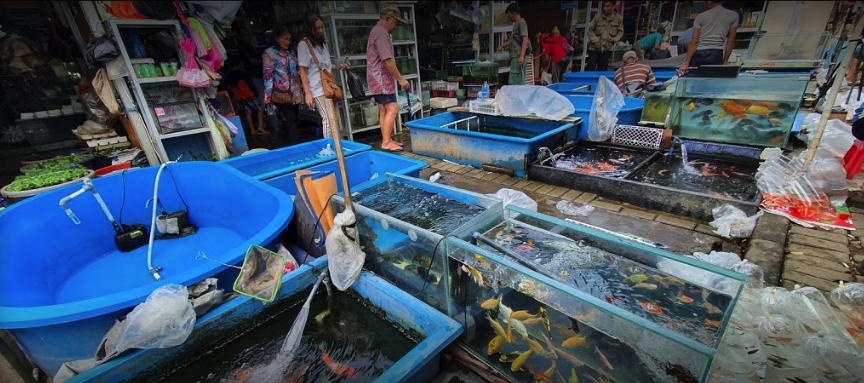 The Jatinegara fish market is already famous for the dawn market that sells a variety of ornamental fish, with various decorations and equipment. There are also many fresh sea fish sold here. This market can also be a tourist destination. You can wash your eyes to see the beautiful ornamental fish on display there.
Address: Jl. Kemuning Mede No.5. Matraman, Jakarta Timur.
4. Pasar Mayestik
No need to go far down the fish market in the North Jakarta area. In South Jakarta, there is the Mayestik Market, which has a hygienic fish market. Different from other traditional markets, this modern concept market provides a special room or block for fish and seafood sellers. Entering the fish sales block, you will be confused about choosing a variety of diverse fresh fish. Besides fish, there are shells, squid, shrimp, crabs, and various anchovies. Not only offering a variety of seafood, but the seafood sold is fresh and high quality.
Even so, you need to be very experienced in choosing your catch. When visiting this market, you will be confused about which seafood to buy. There is a variety of seafood available ranging from shellfish, squid, shrimp, crabs, and various types of fish. The choice of seafood and fish can be used as a menu for a BBQ party on New Year's Eve.
Address: Jalan Tebah III, RT.14/RW.3. Kebayoran Baru, Jakarta Selatan.
So there you have it, the finest fish markets in Jakarta. Make sure to bring your A-game, you'll never know when you can get some better pricing for your next seafood meal. Oh, and do put this article on bookmark to help you out next time!