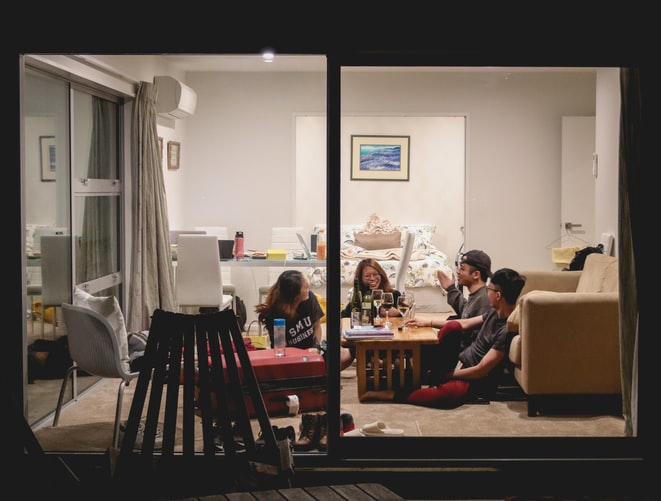 A high rental fee and unsecured time rental make lots of people whin about living in an apartment alone, moreover living in a big metropolitan city like Jakarta. Not to mention the spare spaces or room left untouched because of the excessive space. This situation drives people to create an alternative solution: Flat-sharing. 
A flatshare is a term used to describe when two or more people live in the same property together. Everyone has their bedroom but the other rooms in the house such as the living room, kitchen, dining room, bathroom, etc will be shared. But whether or not the bathroom will be shared is tentative, depends on the apartment unit format. So basically, the common area is the area that will be used together by everyone who lives inside the unit. You're probably wondering if flat-sharing in Jakarta is possible or not? Well, it is, and here's why!
find out more saving money through flatsharing
Jakarta offers expatriates or natives to conduct flat-sharing.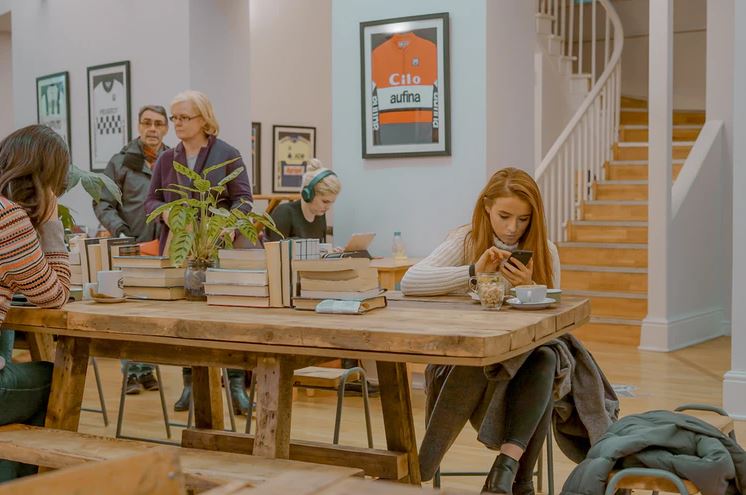 Flat-sharing is popular amongst big and metropolitan cities that have a tally rental fee and limited spaces for their residential places. This leads people to consider more on flat-sharing. This flatshare approach will allow you to live in a good-quality apartment or house without having to pay too much.
People commonly live in a flatshare unit with only people they've known for some time. However, nowadays, it doesn't take into account whether you've known the person or not to share a room. But, this doesn't mean you will just accept anyone who wants to share the room with you. You are still eligible to choose or consider others who want to join the flatshare unit. This liberty gives comfort to the renters and that's the reason they are welcome for flat-sharing. 
The flatshare in Jakarta applies either for apartments or houses. Nevertheless, lots of people choose to flat-share their apartment units rather than houses. In some cases, expatriates also share rooms of a house, either with live-out or live-in landlords. Each has its advantages and disadvantages. 
Advantages for flat-sharing in an apartment 
As the renter, you are responsible and free to choose whether or not to accept someone to join. The perks of flat-sharing in an apartment are if one of your flatmates determines to leave, you opt to find their replacement. Meanwhile, this is different when you choose to rent a room of a house, like a kost, either with a live-out or live-in landlord, they are the ones to determine the new tenant. However, the upside is that you will need to rent a room only, without having to bother much if the other flatmate decides to leave. 
Apart from the reasons above, lots of people in Jakarta choose to flatshare in an apartment because they are avoiding long commuting time. Either they're commuting for work or other businesses. Jakarta is known for its heavy traffic congestion. One way to elude from the awful circumstance is living in a place nearby your office or daily activities. 
Furthermore, with a live-in landlord, the property you live in is most likely looked after, which can be another plus point. Hence, whenever you're leaving your place, especially for a while, you don't need to worry about safety and hygiene. The downside is that you will be less relaxed and free as the landlord is there in the same house as you. In the end, you can choose each flat-sharing type based on your necessities and preferences.
Multiple flat-sharing apps or websites
Moreover, there are multiple flat-sharing apps or websites to give you guidance in Jakarta. Ranging from websites or apps to look out for the place to sites specialized for finding roommates. Even better, you can specify and adjust your criteria based on your needs. Another possibility like looking for accommodation in exchange for services in Jakarta, some sites offer you rentals for services namely childcare, help for the elderly, school support, home help, intergenerational housing, student help, babysitting, cleaning, etc.
If you have already found an accommodation (house or apartment), you can then simply publish a free ad to look for your future roommates with whom to share it with. If you have neither accommodation nor roommates yet, you can straightly find a roommate in Jakarta (or The Greater Area of Jakarta) for either medium or long durations (room to rent at the month of the year). For stays that are less than a month or so, some platforms allow you to search for a guest room in Jakarta or a bed and breakfast in Jakarta, near the tourist places of Jakarta.
Expats love flat-sharing in Jakarta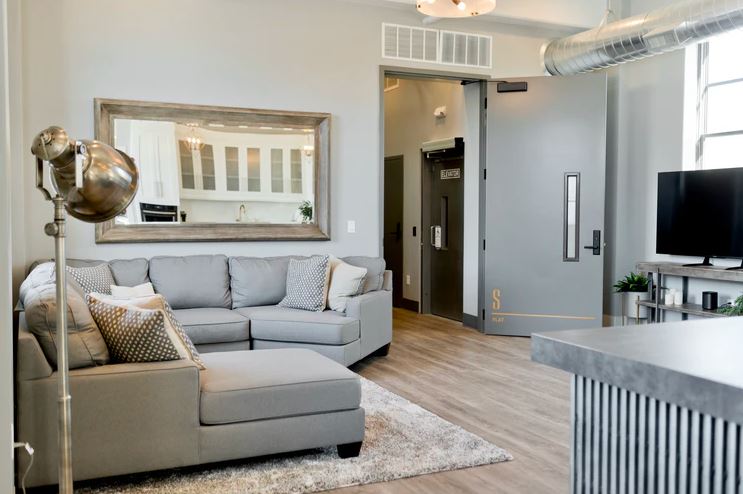 Some forums for expats have discussed this flat-sharing concept widely. It has helped many expats live in Jakarta and is fairly safe. The forum will oblige its members to introduce themselves, countries they come from, the location of the house or apartment they want to share, the location of their office, the length of stay in Jakarta, the preferred payment method, or any special requirement you want to add, and they will help you find the perfect place for you.
Moreover, the forum will also suggest you share personal preferences for clearer end-goal. For example, if you are keen on cooking or you want cable TV and the internet, as well as any additional facilities. Explaining more about yourself is also a good idea. As it helps others to know you whether or not you are their ideal roommate. You can have a private conversation, one-on-one, with that new stranger about deeper information before deciding that both of you will flatshare in Jakarta.
The rules of flat-sharing in Jakarta
Discussing the term of payments and other obligations of the contract is necessary to prevent any unwanted circumstances in the future. In-house or apartment flat-sharing may be a tad complex when one flatmate decides to leave before the others, in which you have to make a new replacement contract for the new stranger who will replace him or her. Not every landlord has the same policies and rules. 
Therefore, it is better to discuss any possibility in advance. Despite holding to an unspoken code that says a leaving flatmate has to do their best to find someone for replacement, you need to prepare for backups and warn anyone to have prior notice long before they decide to leave. For better insights, you can find additional solutions by discussing this with your landlord.
Last but not least, we need to remind you that flat-sharing in Jakarta might be slightly different than in other countries. Some landlords may have local and specific rules. For instance, several landlords don't allow people with different sexes to live under the same roof. While other owners tend to be flexible about the rule. To provide any misunderstandings and disputes, don't forget to ask and discuss the landlord's requisites.
Also read First-time Flatsharing: Things to Expect
So there you have the reasons why flat-sharing in Jakarta is possible. Finding the right place might be a challenge and exhausting. Take into account that great effort wouldn't betray the result. Remember to choose your preferences beforehand, to flat-sharing or not, and prepare the requirements.