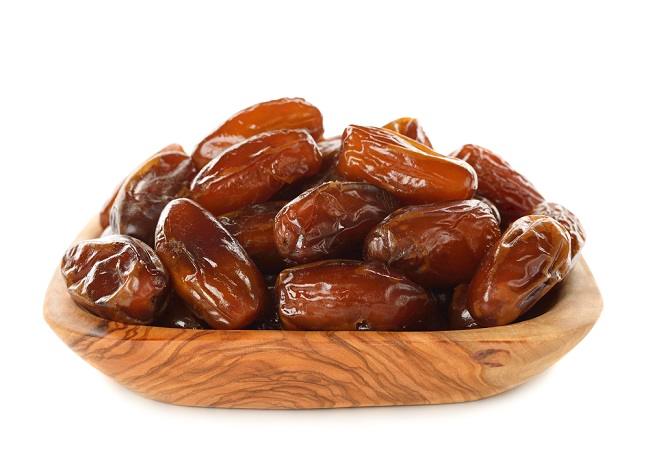 Others
Get to Know Types of Dates and Various Benefits for Your Health
Welcoming the month of Ramadan without the presence of dates is like eating vegetables without salt. The proverb feels very appropriate to express because it is so identical to dates as one of the appetizers in the month of fasting. The fruit, which is typical of the Middle East, is not only delicious to eat but is also rich in benefits for the health of the body that eats it. Not only delicious to be enjoyed directly but the way to enjoy it is also very diverse. Check out the complete dish made from dates in this Flokq article.
Read also: Recommended Types of Eid Cookies and How to Make them!
Serving processed dates
Dates without being processed into anything have their taste that offers a natural sweet sensation that comes from the content of fructose and glucose. Fructose has a lower glycemic index (a reference in diet to control blood sugar levels) compared to glucose and sucrose.
Dates are still safe to enjoy for diabetics, but the amount also needs to be limited. Some studies say that diabetics are safe in consuming dates (not processed dates) a maximum of three fruits per day. They must also be eaten gradually and it is not recommended to eat them at the same time.
A study published in the Nutrition Journal, a study found that some dates have a low glycemic index of around 43-53. Therefore, dates are not believed to cause a significant increase in blood sugar levels in diabetics.
Although it's delicious if you eat it directly, for those of you who don't have a history of diabetes, you can also try to be creative with dates into interesting iftar preparations. Of course, the dish is only to be consumed infrequently not every day. Here are some processed dates that you can try to enjoy as an iftar menu.
Dates milk
Dates milk is one of the favorite menus for this Middle Eastern fruit. Simple ingredients and a fairly easy way to make it make date milk the choice of many people to relieve thirst and hunger. You can soak dates that have been seeded. Then, after the texture feels softer, you can directly blend it using liquid cow's milk. This liquid milk can be adjusted to your taste.
Dates Smoothies
Besides being mixed using only liquid milk, dates are also delicious to mix with various fruits to make smoothies. Fruits such as bananas, strawberries, avocados, mangoes, and apples are some delicious fruits to make smoothies with dates.
Dates Pudding
In addition to being a fresh drink, you can also enjoy dates by processing them into pudding. In addition to dates, of course, you need to prepare gelatin powder. It is recommended to use white gelatin powder and don't forget to also prepare water and brown sugar.
Although the processed date dish is very delicious to eat, you must still pay attention to the portion so that it does not interfere with your body's health. Serving processed dates is also presented as an occasional variation, because after all, consuming dates directly will certainly be healthier.
---
Get to know the various types of dates
Dates seem to be one of the "mandatory" foods to be available in the month of Ramadan. This is in line with one of the Sunnah of the Prophet, namely breaking the fast with three dates. In the Middle East, dates are often used as a staple food by Arabs. Dates are also often associated with Arab culture and have important values ​​that are respected such as gratitude, generosity, and others. In addition to being identical to the values ​​of goodness, dates have many benefits for the health of the body.
Did you know that in this world there are about 3,000 types of dates? However, based on information quoted from the Food and Agriculture Organization (FAO), only about 200-400 types of dates can be consumed. In Indonesia, the types of dates that can be found in the market are quite diverse. There are at least 5 types of dates that are most popular in Indonesia. Check out the full explanation below!
1. Ajwa Dates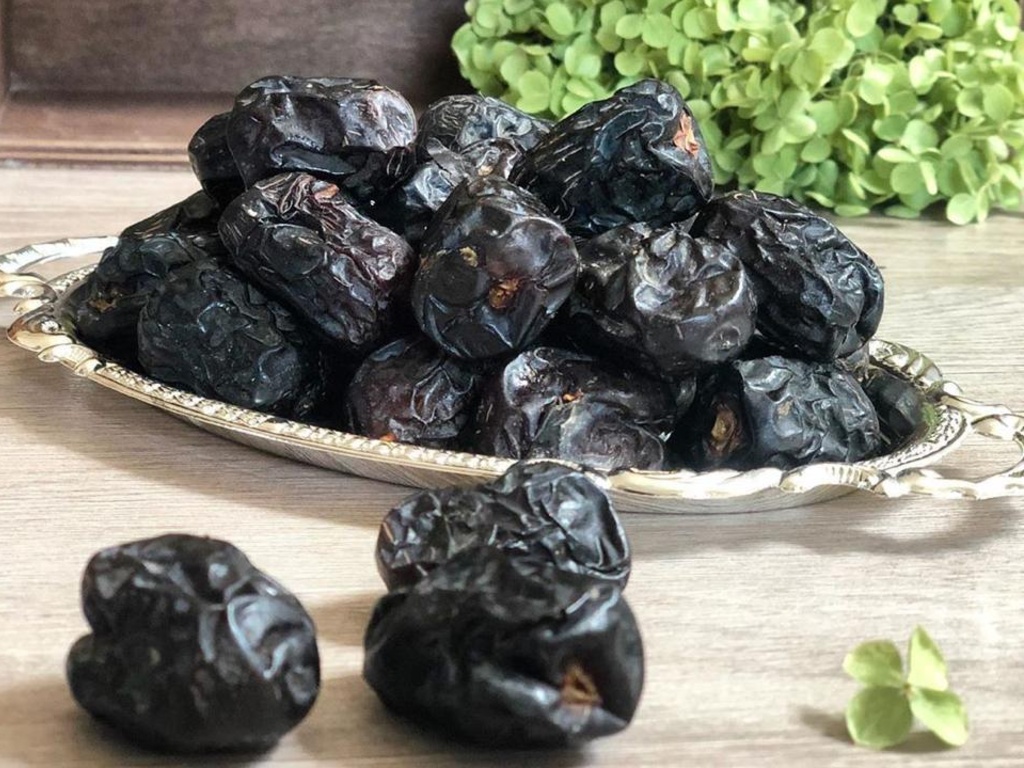 Ajwa dates are also known as Prophet dates because they are said to be the most preferred type of dates by the Prophet Muhammad. Ajwa dates are the first dates planted by the Prophet Muhammad and after that, they were widely cultivated in almost all Arab regions. These types of dates also contain sugar which is a monosaccharide so it is safe for consumption by people with type 2 diabetes.
Ajwa dates have a round shape with a smooth but wrinkled skin texture. It tastes a bit sweet like raisins. These dates have many good benefits for the health of the body including as an anti-inflammatory that can prevent cell damage, as an antioxidant to prevent free radicals along with the high content of glycosides and flavonoids and maintain brain health.
2. Sukari Dates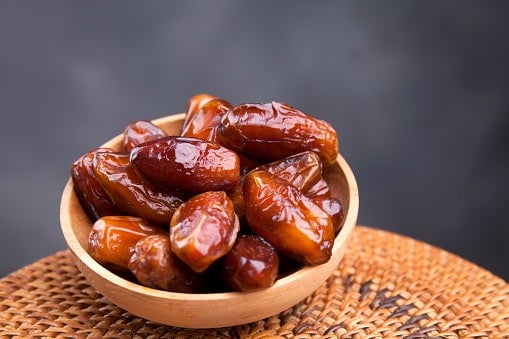 Sukari dates, also known as "Queen of Dates" are dates that come from the royal family of Saudi Arabia. Sukari dates have a lighter color than other dates. The taste is quite sweet and legit, even when you bite the meat it feels quite soft.
Based on some studies, dates are also known to have many good benefits for the health of the body, including antioxidants, maintaining the body's immune system, and increasing energy. Sukari dates contain natural sugars such as glucose, sucrose, and fructose which are easily digested by the body. In addition, Sukari dates contain other important nutrients for the body such as magnesium, chloride, iron, and amino acids.
3. Medjool Dates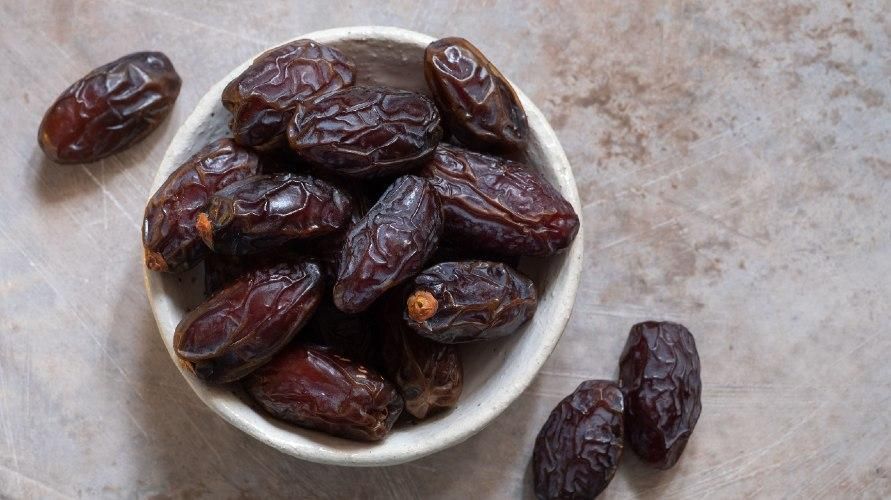 Medjool dates are also known as "King of Dates" because the size of this type of date is relatively larger than other types of dates. Many of these dates come from the Moroccan area and are planted in the United States to Africa. This type of date has a dark brown color and thick flesh and a fragrant aroma. The taste of these dates is also quite sweet and even tastes like caramel.
Medjool dates also have many good benefits for the health of the body, including antioxidants, good for heart health, and high fiber which is good for helping digestion and helping lower bad cholesterol. Medjool dates also contain some important substances such as carbohydrates, sugar, potassium, protein, fat, iron, and copper.
4. Khalas Dates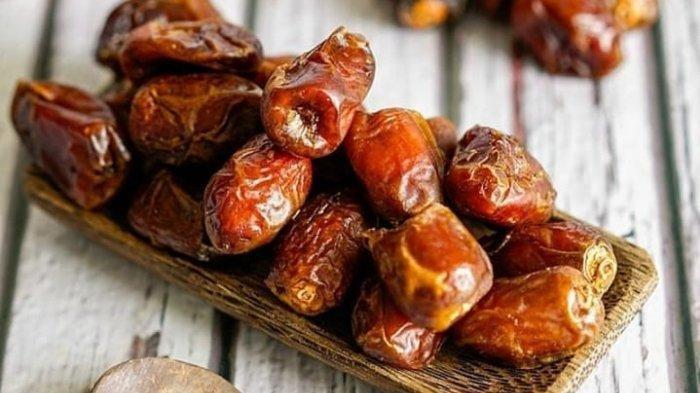 Khalas dates have a very soft texture and tend to be sticky. Dates that are not too large have a reddish-brown color. It tastes quite sweet, especially when it is ripe, the sweetness can be like caramel. This khalas date also has several good benefits for the health of the body, including good for digestion, antioxidants, and vitamin A, and has a good iron content for people with a history of low blood health. In the Middle East and North Africa, this khalas date is commonly consumed as a daily fruit.
5. Bam Dates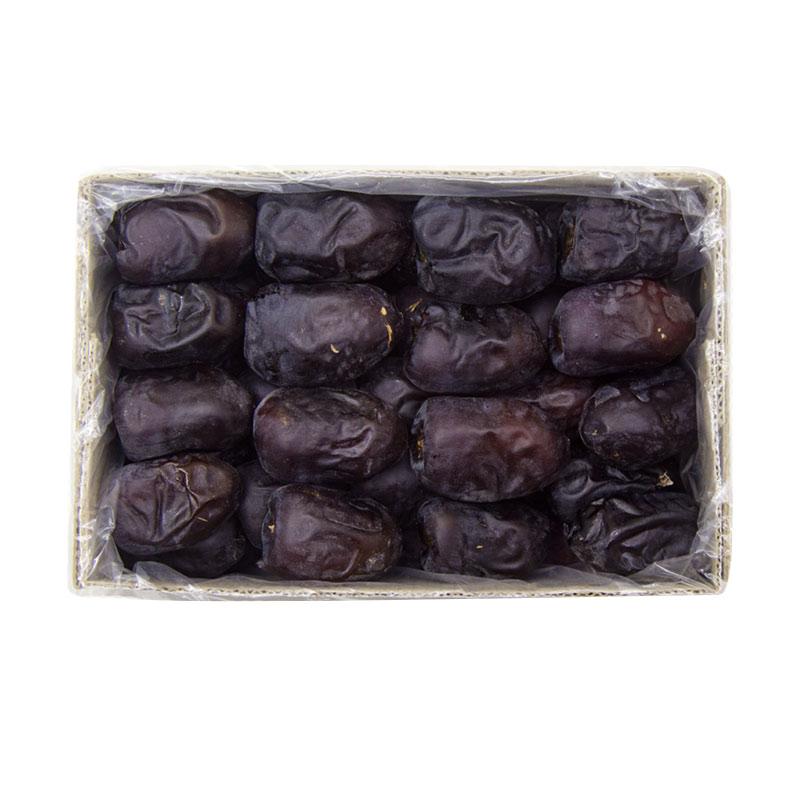 The last type of date that is often found in Indonesia is the bam date. These dates are often referred to as grape dates or honey dates. At first glance, these bam dates are similar to ajwa dates, but they are larger in shape, have a softer texture, and have a sweeter taste. Dates that grow a lot in the Iranian region also have various benefits for the health of the body, including increasing immunity, reducing blood pressure, and containing minerals and good fats for your body.
Thus the various types of dates are often found and quite well known in Indonesia. Hopefully, this article is useful for those of you who want to make dates as a different iftar menu for you and your family.