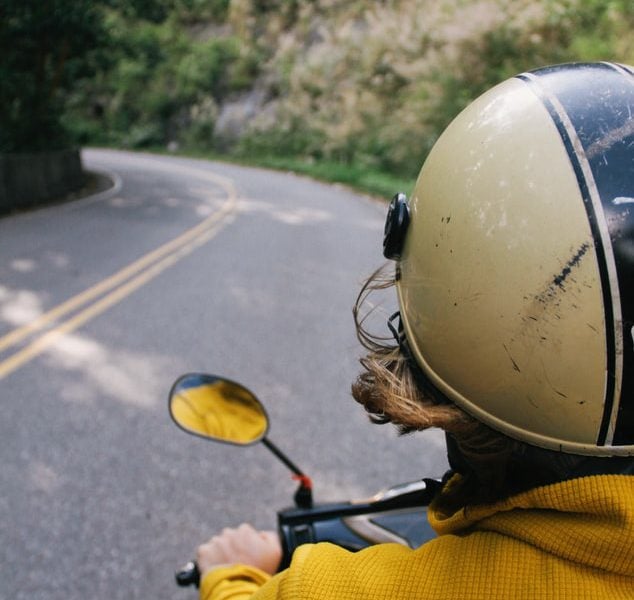 When you hear about Indonesian tourism, of course, the first thing that comes to mind is Bali. Bali is a small island that has a world-class tourist charm. Every year, Bali will never run out of tourists visiting for holidays. Starting from the beaches of Kuta, Jimbaran, Nusa Penida, Garuda Wisnu Kencana, Besakih Temple, to Waterbom Bali has always been a tourist destination. To reach all the tourist attractions and get around Bali, you need the right type of private or public transportation.
However, after deciding where to go while in Bali, the next problem is what vehicle do you want to ride while in Bali? There are many transportation options in Bali that you can use. Starting from public transportation in Denpasar to personal vehicles, all are fully available.
The price offered for each type of transportation also varies. You only need to determine it based on your needs, and your vacation budget. Here are the types of transportation in Bali that you will encounter:
1. Trans Sarbagita
If Jakarta has Trans Jakarta, then Bali has Trans Sarbagita. This public transportation, which has been officially operating since 2011, is included in the Bus Rapid Transit (BRT) category. Trans Sarbagita users consist of local people, and tourists. Generally, tourists who use Trans Sarbagita are those who like backpacker-style vacations. The reason is that the Trans Sarbagita ticket price is relatively cheap. The ticket rate for adults is IDR 3,500, while for students it is only IDR 2,500.
Based on information from their official website, Trans Sarbagita starts operating from 06.15 to 14.00. The call centre number is also listed on the official page if you need more information about the Trans Sarbagita route. However, it is important to remember, the often congested transportation conditions in Bali, and the limited number of bus fleets, mean that the arrival frequency of Trans Sarbagita is often late.
The difference in arrivals between buses can reach 30 to 60 minutes. So, if you want to feel the sensation of traveling around Bali at a low price, and don't have a problem with the long duration of the trip, Trans Sarbagita is the right transportation for you.
Route
| | | |
| --- | --- | --- |
| Corridor | Route | Status |
| 1 | Kota – Garuda Wisnu Kencana | Operate |
| 2 | Batubulan – Sentral Parkir Kuta – Nusa Dua | Operate |
| 3 | Sanur – Renon – Petitenget | In Planning |
| 4 | Batubulan – Gatsu – Bandara | In Planning |
| 5 | Sanur – Kedewatan – Ubud | In Planning |
| 6 | Mengwi – Kota – Pelabuhan Benoa | In Planning |
| 7 | Tabanan – Mengwi – Bandara | Closed |
| 8 | Sentral Parkir Kuta – Tanah Lot | In Planning |
| 9 | Batubulan – Kota – Sentral Parkir Kuta | In Planning |
| 10 | Sanur – Bandara – Nusa Dua | In Planning |
| 11 | Mahendradatta – Sanur – Lebih | Closed |
| 12 | Sanur – Kota – Canggu | In Planning |
| 13 | Gianyar – Mengwi – Tabanan | In Planning |
| 14 | Ubung – Buluh Indah – Sentral Parkir Kuta | In Planning |
| 15 | Mengwi – Dalung – Batubulan | In Planning |
| 16 | Tegal – Mambal | In Planning |
| 17 | Mengwi – Darmasaba – Batubulan | In Planning |
Trans Sarbagita's Route
At terminus in bus terminals such as Batubulan, Trans Sarbagita passengers can switch to using other public transportation services to reach places that have not been reached or are outside the reach of Trans Sarbagita such as Ubud and Klungkung. The payment system between these two modes is not integrated.
2. Bus Kura-Kura (Turtle Bus)
If you feel that Trans Sarbagita is not suitable for tourist transportation in Bali, then you should try this one, the Bus Kura-Kura. The Bus Kura-Kura is a public transportation in the form of adorable green and yellow buses that resemble a turtle shell motif. The type of fleet is divided into 3, namely, Short Mini Bus (12 seats), Long Mini Bus (15 seats), and Medium Bus (29 seats).
Not a few tourists choose to use Bus Kura-Kura because the facilities offered on each bus are very complete. Starting from AC, Free WiFi, LCD, luggage, to plugs. The passengers will also get a seat, so there is no such thing as standing around jostling.
The price variations on the Bus Kura-Kura range from IDR 20,000 – IDR 80,000 depending on the line. Bus Kura-Kura has 2 types of tickets, namely Single / Trip Ticket and Day Pass. For Single / Trip Tickets, each passenger can choose a ticket for IDR 20,000 or IDR 80,000 for one trip on each line. However, you cannot use an IDR 80,000 ticket for trips over the line which cost IDR 20,000.
As for the Day Pass, each passenger can choose to buy 1 Day (IDR 100,000), 3 Day (IDR 150,000), or 7 Day (IDR 250,000). This type of ticket is suitable for those of you who want to explore various locations in Bali at once without having to mess with the hassle of buying tickets. Interestingly, the payment for the ticket payment process is relatively easy. With Paypal or credit card, the Bus Kura-Kura ticket is ready in your hands.
Bus Kura-Kura also includes travel insurance on every ticket you buy. In addition, to add more convenience to using the Bus Kura-Kura, you can download the Bus Kura-Kura application on the Play Store or App Store. The purpose of using this application is to monitor the movement of the bus that will arrive at the stop and to find the location of the bus stop closest to you.
The Kura-Kura bus is suitable for those of you who want to try public transportation in Bali, prioritizing convenience and practicality factors in transportation matters, and having more budget.
Route
In addition, the Bus Kura-Kura route is also quite complete because it consists of 12 different lines. The 12 lines are:
LINE 1 A [NUSA DUA → KUTA → LEGIAN → NUSA DUA]
LINE 1 B [NUSA DUA → SEMINYAK → LEGIAN → NUSA DUA]
LINE 1 C [ NUSA DUA → UBUD → NUSA DUA]
LINE 2 A [JIMBARAN → KUTA → LEGIAN → JIMBARAN]
LINE 2 B [JIMBARAN → SEMINYAK → LEGIAN → JIMBARAN]
LINE 2 C [ JIMBARAN → UBUD → JIMBARAN]
LINE 3 A [DFS → KUTA → LEGIAN → SEMINYAK → DFS]
LINE 3 B [KUTA → LEGIAN → UBUD → SANUR → DFS → KUTA → LEGIAN]
LINE 3 C [KUTA → LEGIAN → DFS → SANUR → UBUD → SANUR → DFS → KUTA → LEGIAN]
LINE 4 A [DFS → SEMINYAK → LEGIAN → KUTA → DFS]
LINE 4 B [SEMINYAK → DFS → SANUR → UBUD → SANUR → DFS → SEMINYAK]
LINE 4 C [SEMINYAK → SANUR → UBUD → SANUR → DFS → SEMINYAK]
For more info visit: http://in.kura2bus.com/page/bus-lines
3. Dokar Hias Denpasar Heritage City Tour
Seeing the high level of enthusiasm of tourists when visiting the island of Bali, this does not make the local government stay silent. With a mission to preserve Balinese traditional transportation, the government launched the Dokar Hias Heritage City Tour program.
Dokar is a carriage pulled by a horse. This transportation is still common in Bali even though the amount is only a few. Based on this, the government finally launched the program so that tourists could get to know more about the traditional side of Bali.
The route taken by Dokar Hias Denpasar Heritage City Tour starts from the Denpasar TIC Office, then the Bali Museum, continues to Jagatnatha Temple, Puri Agung Jrokuta, Badung Market, Jalan Gajah Mada, Catur Muka area, Hotel Inna Bali, then ends at the TIC office.
The Dokars that are members of the program are also decorated as attractive as possible with Balinese ornaments. Quoted from the local Tourism Office, the government even provides this ornamental carriage transportation for free on Saturdays and Sundays from 9 am to 3 pm WITA.
If you are interested in traveling around Denpasar city with the Dokar Hias Heritage City Tour, you can go directly to the Tourist Information Center office for the registration process.
4. Komotra Shuttle Bus
Bali has a mini-shuttle bus called Komotra. If you see this small bus passing in front of your eyes, you will immediately know that it is Komotra. The Komotra Mini Bus has colored paint along the body of the bus, depicting Balinese tourism objects, with its doors and windows open without glass. A Komotra can carry up to 20 people, but it is not uncommon for you to find a Komotra with up to 30 passengers.
Komotra is here to escort tourists consisting of large groups if they want to go to Kuta beach. Because the Kuta Parking Center and Kuta Beach are approximately 3 kilometers away, that's why Komotra is commonly used as transportation.
Many tourists choose to use Komotra when they go to Kuta beach because they can get off directly in front of the south beach gate. Not only that, the ticket price for one Komotra passenger is only set at IDR 10,000. No wonder this Komotra always sells well, especially from the afternoon to the evening. Not only the Kuta area, but Komotra also goes through the Legian, Seminyak, and Bali terminal routes.
5. Conventional Taxi
Various taxi fleets are widely available on the island of Bali. This type of transportation is quite an in-demand because it can take you anywhere in Bali. If you are on vacation with more budget and prioritize time efficiency on your trip, then a taxi can be the right choice. Generally, you can order a taxi from the official counters at your hotel, restaurant, shopping centre, or by telephone. Some fleets even provide operators who can speak English to make it easier for you to order a taxi.
The choice of the type of taxi car is not only a sedan, but also adapted to the latest car models today. The metered rates that are set are also classified as affordable. With metered rates ranging from Rp. 4,000 – Rp. 5,000, you can travel to all corners, even conventional taxis are also suitable for those of you who need transportation from Ubud to Kuta for example. The types of conventional taxi fleets in Bali are Blue Bird, Komotra Bali Taxi, Lovina Taxi, Yuli Trans, Wahana Dharma Taksi, and many more.
6. Online Transportation
Online transportation in Bali has a large number of enthusiasts. Big names like Go-Jek or Grab in Bali are also generally easy to find here. Online transportation consists of 2 types, namely motorcycle taxis and online taxis. For those of you who are travelling alone, and prioritizing practicality in driving, taking an online motorcycle taxi is a wise decision. The price variations offered for the first few kilometres are quite cheap, ranging from IDR 10,000.
Meanwhile, you need an online taxi for those of you who are on vacation with friends or family. The price offered is not much different from the online motorcycle taxi rates. The specialty of using online transportation is the ease of ordering a fleet from the touch of a finger on the cellphone screen. In addition, you no longer need to worry about the inflated meter costs during the trip since it's visible from the start of the booking.
However, online transportation still has some disadvantages as a result of conflicts with conventional taxis and scooters. One of them is that drivers are prohibited from picking up passengers at certain places such as terminals or other well-known central areas. Usually, the solution used is for drivers and passengers to agree to meet at a point slightly far from the prohibited area. So it really takes extra effort if you want to use online transportation in vital places of a city.
7. Rent a Scooter
Scooter rental in Bali can be an alternative solution for those who don't want to be stuck in traffic and prioritize time efficiency. The number of scooter rental enthusiasts cannot be underestimated. Even many foreign tourists choose to renting scooters to travel in Bali. The requirements for renting a scooter are quite easy. Only by using your KTP and SIM C, you can rent a scooter unit for the duration as needed.
The price set for renting a scooter varies in the price range of IDR 35,000 to IDR 60,000 per day. Not only daily rent, but you can also rent for weekly, or even monthly. The scooters for rent are usually equipped with a helmet and raincoat. The choice of scooters for rent is generally the automatic type because of the ease of operation. But you can also choose to rent a manual-type scooter if it is easier to use.
Read here to find out more about Scooter Rental in Bali
8. Rent a Car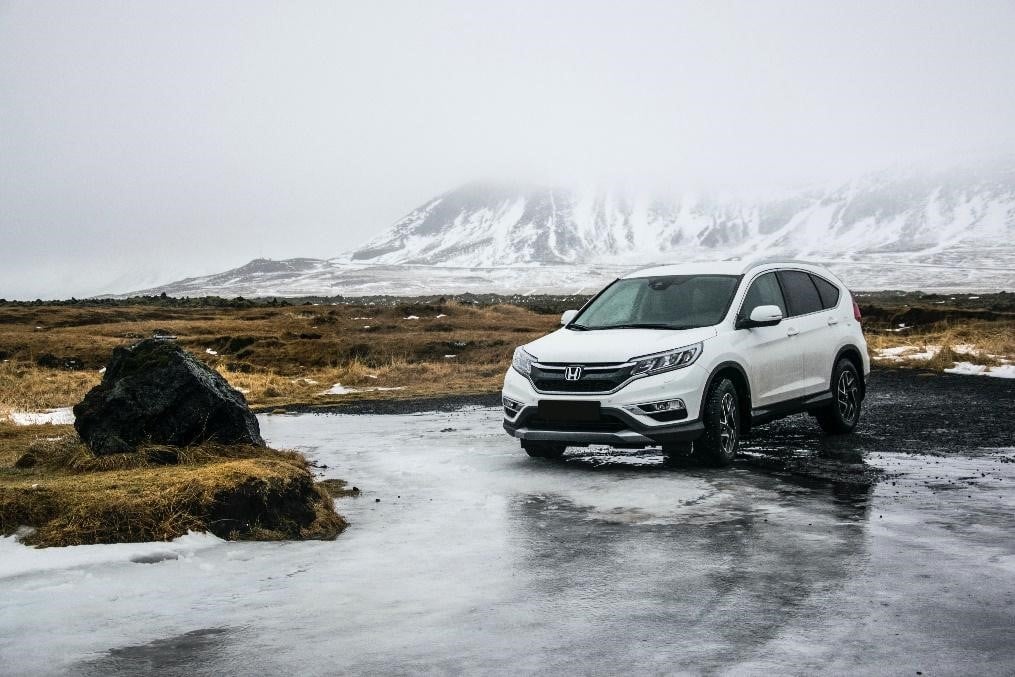 Car rental in Bali is the most favorite solution among the majority of tourists. If you have a vacation in Bali with a large number of family members, then a car rental is the answer. You can decide for yourself the type of car available based on capacity or your taste. With a price range from IDR 300,000 to IDR 1,000,000 and a daily or weekly rental period, renting a car can actually save your transportation expenses while in Bali.
Not only that, the rental company generally provides the option of renting a car with a key, or accompanied by a driver who can also act as a friendly tour guide. When deciding to rent a car in Bali, a row of rental cars is here to help you choose which one is the best.
---
Those are 8 ways to get around Bali, prepare wisely, Flokqers! Each transportation has its own advantages and disadvantages. The most important thing is that you can decide while adjusting to your needs and financial conditions. Hopefully, this article helps you in planning your stay in Bali. Have a wonderful trip and see you in Bali, Flokqers!
---
Want to find a rental option for your vacation in Bali? Flokq has several rental options in Bali with well-facilitated rooms and at an affordable price! Click the button below to find out more.
Click Here to Check Out More Flokq's Homes