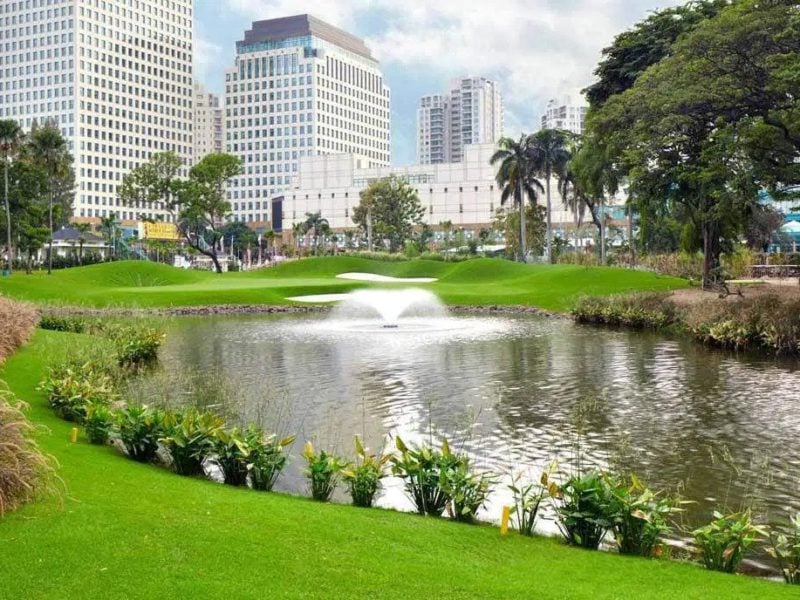 Amidst the ever-bustling city of Jakarta, some places will bring calmness and serenity. One of the places is golf driving ranges. Playing golf means you'll be spending time where you will rarely meet a large group of people. It is the contrary of what you will meet in any other place in the city. Whether you're a professional golfer or you want to start giving golf a try, here is a list of the best golf driving ranges around The Big Durian:
1. Senayan National Golf Club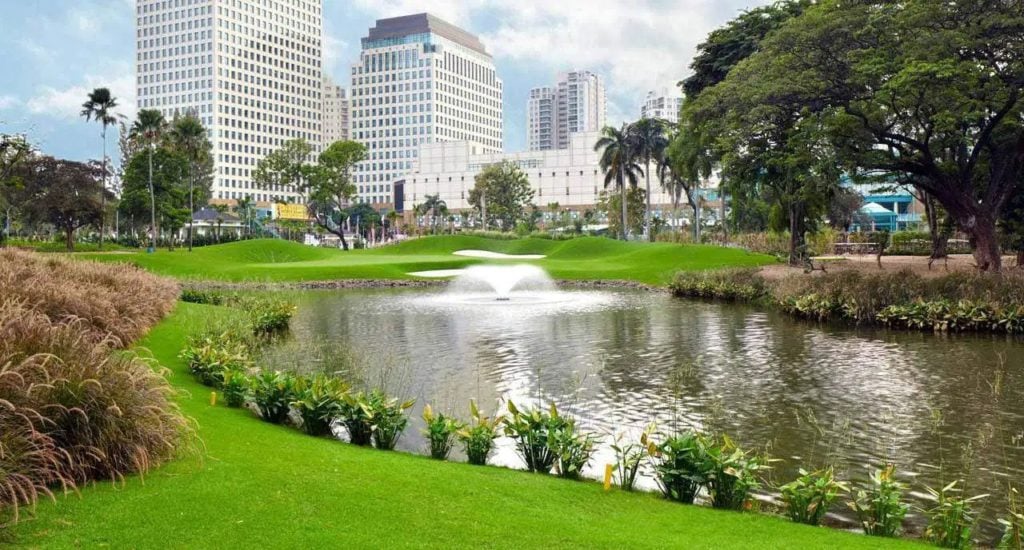 Built during President Sukarno's administration to accommodate Ganefo (Games of the New Emerging Forces) in 1968, the course was part of massive urban development of South Jakarta called Gelanggang Olahraga (Gelora) Bung Karno. The course was originally built over a 20-hectare land and formerly known as Kebayoran Golf Course until it received a new name Klub Golf Senayan in the late 80s, during which an additional 10-hectare was added to make a par 70 city park-type layout. Since then, it has been renowned for its traditional "tight" tree-lined fairways and is a good test for golfers of all levels. In 2012, Klub Golf Senayan was reborn and receive a new name: Senayan National Golf Club.
Since May 2011, the Club started to receive total renovation led by Robert Moore Jr., a world-renowned golf course architect. The Renovation Program focused on addressing all infrastructure issues, improving turf quality, infusing the golf course with a more interesting strategy of play and greatly enhancing visual drama and beauty of the golf course. New amenities include a clubhouse, lockers, a bar and lounge, and meeting rooms where you can discuss business in both comfort and privacy. The improvements foster a total experience that promises to be memorable after each club visit. An oasis in the heart of one of the world's largest and busiest cities, a welcome respite from the demands of working in an emerging global economic center, Senayan National Golf Club offers a unique botanical heritage course in central Jakarta. This is a relaxing space where Indonesian and expatriate businessmen and dignitaries perfect their golfing game and mingle amid luxuriant greenery.
Phone Number: (021) 5710181
Social Media: @senayannational on Instagram
Address: The MAJ Jalan Asia Afrika Pintu IX, RT.1/RW.3, Senayan, Kota Jakarta Pusat, Daerah Khusus Ibukota Jakarta 10270
2. Pondok Indah Golf Course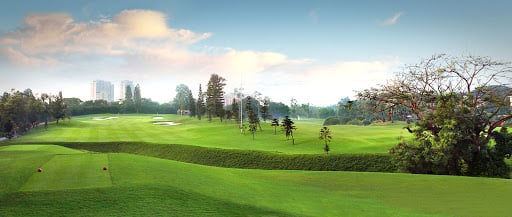 Established in 1976, the Pondok Indah Golf Course Indah has a unique design that represents a partnership between man and nature. Each game will afford golfers opportunities for not only measuring their skills against the course but also enjoying the beauty of the natural surrounding by playing in a relaxed setting of lush greenery and tall trees, in fresh air carrying the scent of flowers and the songs of birds.
Pondok Indah Golf Course offers golfers a location where the architect has seemingly done little to disturb the natural harmony – where the golf course blends into its environment as though it had always been there. Such a paradise is rare. It is even rarer to find one located conveniently in the heart of a major city. As one of the requirements of the course design, the architect was asked to design a course with a layout for major championships (event World Cup) but capable of offering pleasure and a fair test for both low handicap players and beginners.
Phone Number: (021) 7694906
Social Media: @pondokindahgolf on Instagram
Address: Jl. Metro Pondok Indah No.16, RT.1/RW.16, Pd. Pinang, Kec. Kby. Lama, Kota Jakarta Selatan, Daerah Khusus Ibukota Jakarta 12310
3. Jakarta Golf Club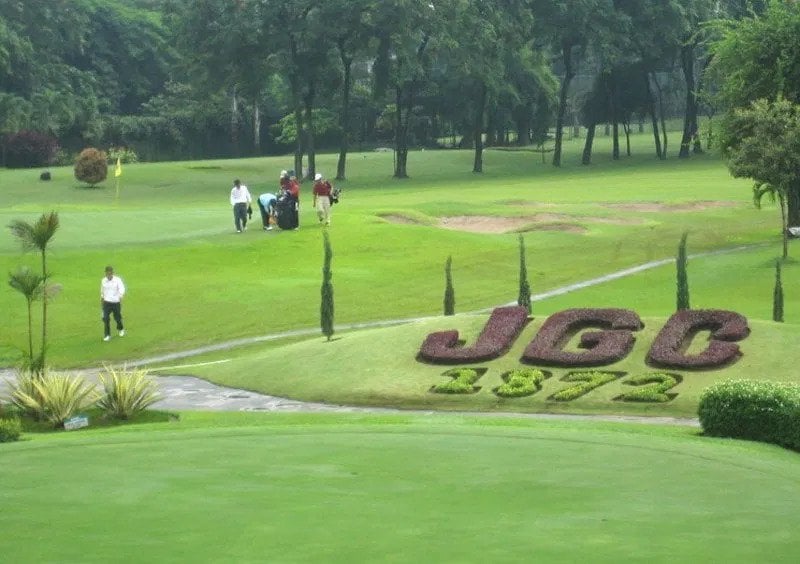 Jakarta Golf Club is a beautiful golf course located in Rawamangun, east of Jakarta. This is the oldest golf club in Indonesia. Several Indonesian opens and major tournaments have been hosted at the Jakarta Golf Club. Consisting of 18 inspiring holes embraced by countless wonderful scenic views. A combination of wonderful condition, lush fairways, fast greens, and mature tree-lined aspects, players can have a delightful play, yet difficult to master.
Phone Number: (021) 4754732
Social Media: @jakartagolfclub on Instagram
Address: Jl. R.Mangun Muka Raya No.1, RT.10/RW.13, Rawamangun, Kec. Pulo Gadung, Kota Jakarta Timur, Daerah Khusus Ibukota Jakarta 13220
Read also : Best Diving Schools in Jakarta
4. Damai Indah Golf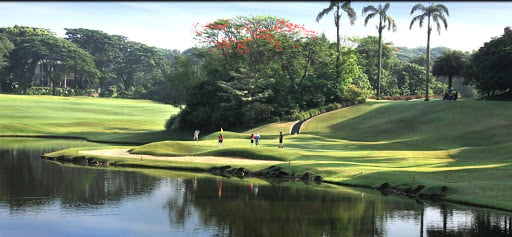 Damai Indah Golf, the brainchild of well-known Indonesian real estate developer and business baron, Ir. Ciputra, consist of two international championship courses in completely different and challenging surroundings: Bumi Serpong Damai (BSD) course, located in the West Java satellite city of BSD; and Pantai Indah Kapuk (PIK) course, located along the Java Sea in North Jakarta.
Pantai Indah Kapuk(PIK) course is one of Damai Indah Golf's course that is located along the Java Sea coastline that incorporates relaxing pools and gently winding streams as strategically positioned water hazards and bunkers, and rustic fieldstone walls made of indigenous stone. The "Spirit of the Sea" has been designed to offer enriching new perspectives within this unique 72-par, 6,048-meter golf course by skillfully integrating the natural beauty of the coastal wetlands to create playable golf rich with strategic variety.
Phone Number: (021) 5882388
Social Media: @damaiindahgolfofficial on Instagram
Address: Jl. Marina Raya No.7, RT.7/RW.2, Kapuk, Kec. Penjaringan, Kota Jkt Utara, Daerah Khusus Ibukota Jakarta 14470
5. Suvarna Jakarta Golf Club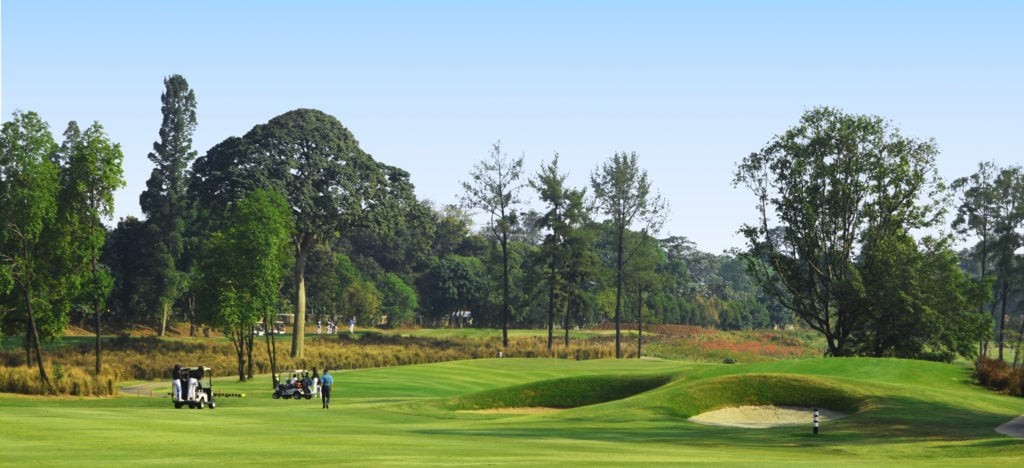 Suvarna Jakarta golf club (SJGC) is a 27-hole championship golf course that sits on a 96-hectare land in Halim, East Jakarta. Being conveniently located near Halim Perdana Kusuma International Airport and Accessible via the toll road, SJGC becomes the perfect choice for the avid golfer who lives not only in the city of Jakarta but also outside the city. With a spacious and luxurious clubhouse that is surrounded by beautiful old trees and extensive landscape, SJGC offers a sanctuary in the city with first-class facilities and top-notch services. The facilities include a 24-bay driving range, golf academy, restaurant, ballroom with capacity more than 1.000 pax, sauna, pro-shop, and exclusive VIP rooms.
Phone Number: (+62) 811 1586 873
Social Media: @suvarnajakartagolfclub on Instagram
Address: Jl. Squadron Halim, RT.6/RW.2, Halim Perdana Kusumah, Kec. Makasar, Kota Jakarta Timur, Daerah Khusus Ibukota Jakarta 13610
And there you have it! Some of the best golf driving ranges that you can find in Jakarta. Now, if you happen to be a golf freak or want to spend some tranquil times with companions by playing golf, this list might help you. Go give it a try and don't forget to leave some reviews!