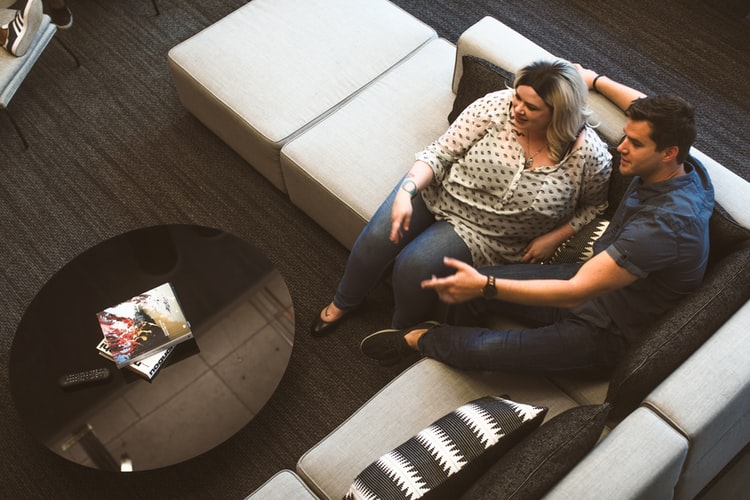 Finding the right apartment may take some time especially in Jakarta. Looking for the right one only once may not be enough. It may require days after days in the process. More to that, it may drain a lot of energy, traveling from one to another, dealing with traffics and apartment agents or whatsoever. Not knowing what to do or not to do may mislead you and ends up in a rock bottom. So here are several dos and don'ts whilst apartment touring in Jakarta that will help make your decision!
read more about tips on flatsharing here
DOs:
State your purpose clearly.
When you first see the ad of the apartment or any information regarding it and you think that you're interested, don't forget to text or disseminate clearly. Don't beat around the bush to avoid any misunderstandings and waste of time. In addition, you can discuss more regarding the price or the exact location for further details.
Wear decent clothing.
Giving a decent look may give you a good first impression. You can try dressing up as you would go to a job interview, perhaps. A good first impression is vital towards how people will perceive you. Unexpectedly, you will gain more respect and showing your dedication toward the apartment tour. Furthermore, looking decent may create a nuance for the agent or the landlord to feel appreciated.
Discuss pricing, an estimation at least.
As mentioned before, when you are trying to create an appointment or just asking about the apartment, it's best for you to seal an estimated price (at least) before touring. Because we agree that some people find it hard to agree on a fixed price before seeing the real condition of the apartment. However, by having an approximate price of the apartment can prepare yourself in better guidance during the touring.
Ask several prominent things you think essential.
You may have your distinguished criteria for your dream home. It could be an apartment with a balcony, with a CCTV or anything. Before wasting your time and energy to visit the apartment that apparently doesn't provide those, don't forget to ask about it first. Another alternative question you can ask is about the safety, the neighborhood, the access, utilities, or anything basics. If you find that the place doesn't provide those via talking with the agent, don't waste any more time in examining the place. Well, unless you are willing to compromise.
Checking the neighborhood-at night.
After doing a proper visit to the apartment and seeing the neighborhood at broad daylight, everything seems incredibly fine. Nevertheless, the neighborhood environment and atmosphere can magically different when it's at night. Either it's because the street lamps all aren't working, tantrums of orgy around the block or anything. To not be deceived by what you saw earlier in the noon, have some time to check out the neighborhood at night. This may feel like it requires a lot of effort, but note that you are assessing your future home. A little sweat for a big future won't hurt, right?
Are there any public transportations options nearby?
This may be optional, especially if you are a massive user of cars or other private vehicles. However, having a nearby bus stops or maybe parking is a nice advantage you can utilize. Not only for you, but for your guests also when visiting your place. In Jakarta, there are several public transportation options that you can use. Just click here to learn more!
Take pictures!
Having a lot of real and detailed pictures will provide you great help in deciding when you are already out of the place. Clear pictures may remind you again about the places you've visited.
DON'Ts
Setting separate tours and Coming late.
Being late for any reason may be the last thing you should do in apartment touring even in Jakarta. If you think that the traffic will be congested on your way, leave early. It's way better for you to come earlier than you are expected than to come late and say sorry. For some people, coming late shows a high disrespect of time and others. 
Before you set a fixed for apartment touring with the leasing agent or landlord, make sure you select a good time to tour along with your roommate. Don't go on separate tours because the landlords may have different schedules and its not a very good manner. Select a day or a time where you and your roommate are completely free. In addition, you will have enough time to see all the apartment facilities like the common areas of the building or the neighborhood.
Coming with no questions.
The worst-case scenarios for every apartment may vary. For example, if a nearby bridge closes down, what happens to your commute? Is your apartment in major hurricane/tornado/flood zones? Ask these questions to the agent or landlord to avoid any hassle in the future. This question often ended up being forgotten, but we tell you that there's nothing wrong with a good run-up. Make sure you list all the things to ask!
Bring food and drinks to the apartment.
Even though you are certain with your decision about the apartment you're about to see, take note that the apartment isn't yours, yet. It still belongs to someone else who perhaps still rents it or to the landlord. You have zero ideas about the house rules and you are a stranger for them. Respect their place by not trying to do anything deliberately on your will.
Worry too much about minor stains in carpeting, scrapes on walls, etc.
There are chances that the place is still used by someone else. Seeing the place at the time you visit may not be the best condition of it. Don't put too much stress on it and kindly ask your agent or landlord. Commonly, most landlords will have the apartments deep-cleaned, sometimes even re-carpeted before the place is settled for future tenants.
Showing your honest thinking about the apartment. Revealing what
you're thinking or assessment, whether it's good or bad, may not be beneficial for you. It could work against you and take away your negotiating leverage or even turn the landlord against you. We suggest your attitude stay as neutral as you could be. Even if there are some things you are keen on or resent, think wisely before uttering your judgment.
Ignore your manners!
Always make sure you say polite words such as please and thank you throughout your tour. Don't ever spit out something offensive toward the agent or apartment's condition. It's a dying practice that will get you noticed.
Use the bathroom in the apartments.
If possible, take your bathroom breaks in public bathrooms. Oftentimes a rental unit is being shown while it is still tenant-occupied. Therefore, it's important for you to rethink using the bathroom. Try to put your shoes on the tenant's perspective—if it were your apartment, would you want a stranger using your bathroom, and while you are not there?
Procrastinate on the paperwork.
Different rental markets will require different types of paperwork to get the application process rolling. That's why before preparing the paperwork don't forget to check what are the documents required. The overarching rule? Don't wait until you've started touring apartments to gather your paperwork especially in Jakarta. Have it at the ready. Documents you should have ready include an employment letter, tax returns, a reference letter from a former landlord, and bank statements from the past three months. Especially realizing the fact that it can require up to 10 working days to collect all of the paperwork-if it's coming from banks or other institutions. Hence, be sure to ask for one before you begin your tour. 
Apartment touring specifically in Jakarta will greet you fine if you are well prepared. Just be honest with yourself regarding all the necessities of your future apartment. A well-determined apartment will cost you nothing but the highest comfort.
you might like: Questions to ask when renting an apartment in Jakarta