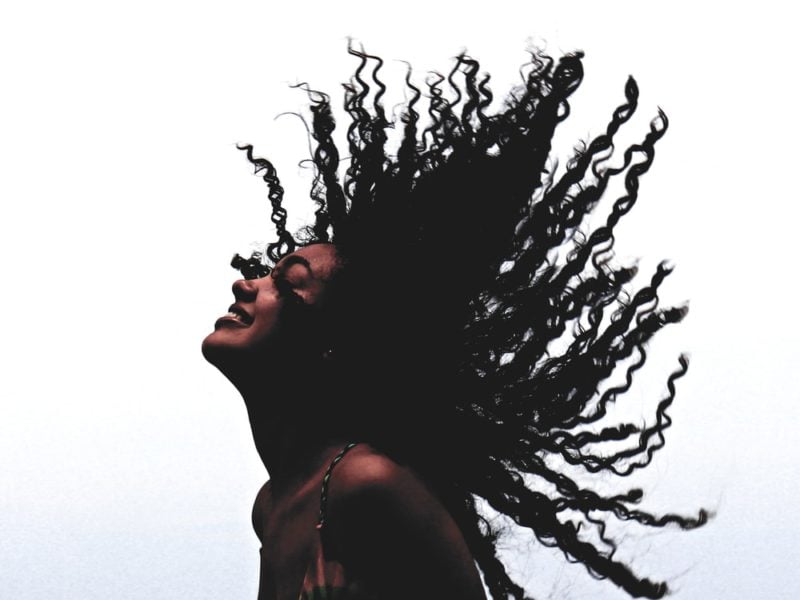 Local Guide
Straighten Your Hair Problems In Local Jakarta Clinics
Grooming your hair into a healthy condition is essential for your health care. With people's busy lives and activities, some people may take hair care lightly because they think it takes too much time and effort. If that's the matter for you, we're here to show you that there's something for you if you know where to look. The good thing about living in Jakarta as a capital city of Indonesia (especially with the size of the city), there are always options for something that you're looking for. You can opt for somewhere close to your homes, or you can seek a place that is not nearby but is most suitable for your needs.
To find the most useful and effective place for you, we've gathered our top five picks for your hair problems so you can weigh out your options. Don't worry, we've got you!
1. DHI Indonesia, Tebet
Direct Hair Implantation (DHI) Indonesia is a clinic that specializes in hair implantations. Developed in 1970, this clinic has had almost 50 years of experience and has franchises in 70 countries worldwide. This clinic was certified by many world health care organizations such as SO, CQC (UK), Achs (Australia), TUV (Austria), and WHO. They are equipped with their special analyzing system to know exactly what your hair problems are and find the most effective way to bounce back your confidence to tend to your problems. For example, treating hair loss with treatments like Scalp Micropigmentation, Direct Hair Implantation, Beard And Eyebrow Restoration, and more.
Address: Jl. Tebet Raya No.88, RT.1/RW.3, Tebet Tim., Kec. Tebet, Kota Jakarta Selatan, Daerah Khusus Ibukota Jakarta 12820
Operational Hours: 10 AM – 6 PM
Phone: (021) 8290294
Whatsapp: +62 811-9361-988
Website: https://dhiindonesia.com/
2. Hair Science Institute Asia, Rawamangun
The Hair Science Institute Asia is part of the Hair Science Institute Global, which is based in Amsterdam. The program that makes their facility skyrocket is the Hair Stemcell Transplant which was researched by the founder himself, founded by dr. Coen Gho. This program gives the perfect solution for thinning hair and baldness, with its high set of international standards. The programs always start with a free consultation that you have to schedule from their website or WhatsApp call center. This consultation's purpose is to figure out which program would work best for you, from transplants with 700 Grants – 1800 Grants.
Address: Gedung Unistem, Jl. Pemuda No.3, Rawamangun, Kec. Pulo Gadung, Kota Jakarta Timur, Daerah Khusus Ibukota Jakarta 13220
Operational Hours: 9 AM – 3.30 PM
Phone: (021) 47882201
Whatsapp: +62-819-0819-8198
Website: https://hasciasia.com//
Read also : 5 Best Home Spa and Salon Services around Jakarta
3. Rumah Puan, Cilandak
Rumah Puan is the home of a Hair Care Center established by dr. Amaranila Lalita Drijono, Sp.KK. She aims to give out the most transparent information for her patients, so they can figure out a long-lasting hair care routine. Even though Ruman Puan translates to Ladies' Home, this clinic accepts patients from all backgrounds into their best care with products in collaboration with Phyto Botanical Power from Paris. You can find this clinic in Jalan Tunda Bara no. 5, Cilandak Barat.
This clinic offers a full evaluation and analysis of each patient's hair, finding out the real hair condition before choosing the best treatment for the problems that they're facing. This analysis uses the Diagnostic Trichogram machine from Germany to closely capture the exact of the patients' scalp. From there, each patient is being suggested to a variety of treatments, from hair loss prevention to permanent hair reduction. After your treatment, you are met with dermatologists, trichologists, hairdressers, and beauty therapists waiting to give you even more thorough service.
Address: Jalan Tunda Bara no. 5 Jakarta Selatan 12430, Indonesia, RT.7/RW.2, Cilandak Bar., Kec. Cilandak, Jakarta, Daerah Khusus Ibukota Jakarta 12430
Operational Hours: 9 AM – 4 PM
Phone: (021) 75817516
4. Medison Hair Clinic, Mampang Prapatan
Established in 1989, Medison House Clinic aims to give the best service for all their patients regarding hair care for everyone. This clinic can be found in the area of Warung Buncit, a popular area in the South of Jakarta to search for activities on your leisure time, business, and also hair clinics.
After you come to this clinic and schedule your session, your hair problems will be recorded on the consultation card and analyzed by experts based on the information provided at the first visit. Your health background and current problems are very helpful in determining why your hair is causing problems to diagnose your scalp problem and the treatment needed. Your hair will return to its healthy condition in no time. To help maintain this good condition, the clinic also sells its products for customers with or without a prescription– starting from shampoos, hair tonics, and medications for your every hair condition.
Address: Jalan Mampang Prapatan Raya No.40 Warung Buncit, RT.014/RW.02, Duren Tiga, Pancoran, RT.014/RW.02, RT.5/RW.2, Duren Tiga, Kec. Pancoran, Kota Jakarta Selatan, Daerah Khusus Ibukota Jakarta 12760
Operational Hours: 10 AM – 7 PM (Monday – Friday), 10 AM – 2 PM (Saturday)
Phone: (021) 79180664
Whatsapp: +62-812-9448-7412
Website: http://medisonhair.com/
5. Klinik Permata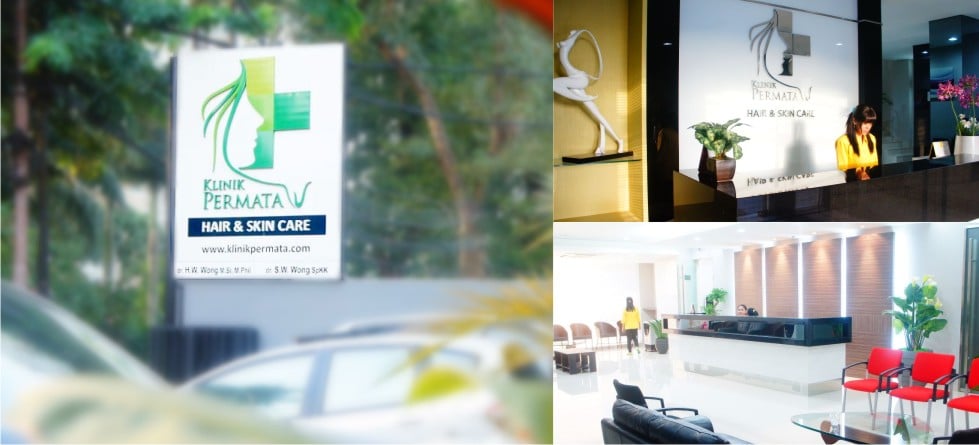 The hair care programs provided in Klinik Permata are impeccable for any of your hair conditions. As many clinics in Jakarta does, this clinic allows you to schedule your appointments from their websites and WhatsApp account, giving you the convenience of scheduling beforehand instead of having to come to the clinic specifically to schedule. While you can find this clinic in Pakubuwono, the quality of Klinik Permata is proven by their other offices in Jakarta, able to be found in the Wolter Monginsidi and Permata Hijau area. The doctors who are working experts in this field have various scheduling, so you can get the same doctors tending you in case you must change clinics.
The programs that these clinics offer are different, meant to supply for the treatments that you need, such as hair growth programs, hair rejuvenation programs, scalp health care, even hair transplantation programs.
Address:
Jl. Wolter Monginsidi No.79, RT.1/RW.4, Rw. Bar., Kec. Kby. Baru, Kota Jakarta Selatan, Daerah Khusus Ibukota Jakarta 12170
Jl. Pakubuwono VI No.99, RT.11/RW.2, Gunung, Kec. Kby. Baru, Kota Jakarta Selatan, Daerah Khusus Ibukota Jakarta 12120
Panin Plaza No.8, Lt.8 (Sebelah ITC Permata Hijau) Jl. Letjen Soepeno Blok CC6 Jakarta Selatan
Operational Hours: 9 AM – 9 PM (Wolter Monginsidi), 8.30 AM – 7 PM (Pakubuwono, Permata Hijau)
Phone:
021-7252207 / 08111 611 711 (Wolter Monginsidi)
021-7224650 / 08111 700 505 (Pakubuwono)
021-53664718 / 021-53664717 (Permata Hijau)
Whatsapp: +62-8811-9938-799 (Wolter Monginsidi), +62-811-1703-701 (Pakubuwono), +62-852-1005-9998 (Permata Hijau)
Website: https://klinikpermata.com/
With our list of hair clinics in Jakarta, we hope that your hair care problems always have a solution. Wherever you're staying in Jakarta, there are always experts that are ready to find out exactly what your hair condition is and treat it accordingly. With the programs that these clinics give, you won't feel pessimistic or awkward in many social situations!