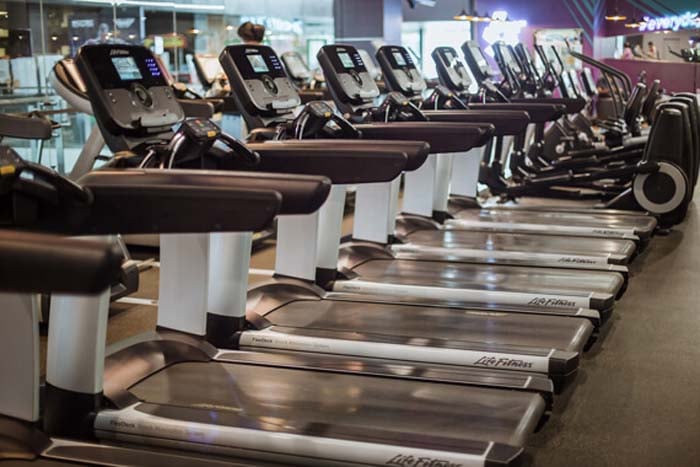 It's no surprise that the urban lifestyle in a city like Jakarta can be pretty overwhelming, especially with the packed working schedule and all the time you spent just to get through the hideous traffic. We can't stress how important it is to keep your body and mind healthy, and of course, this doesn't just happen by accident. It requires extra commitment, work, and a smart healthy routine especially in dense cities like Jakarta. 
Unlike machines, your body needs to take a break and fuel itself with some positive inputs. There are numerous ways to stay healthy and you don't have to go an extreme distance for it. Living in Jakarta, we understand how being healthy can be challenging. Therefore, Flokq is here to guide you to make your easy healthy lifestyle come true. We promise this routine will not stop you from doing your daily activities. So here it is, a routine to stay healthy in Jakarta, just for you!
Breakfast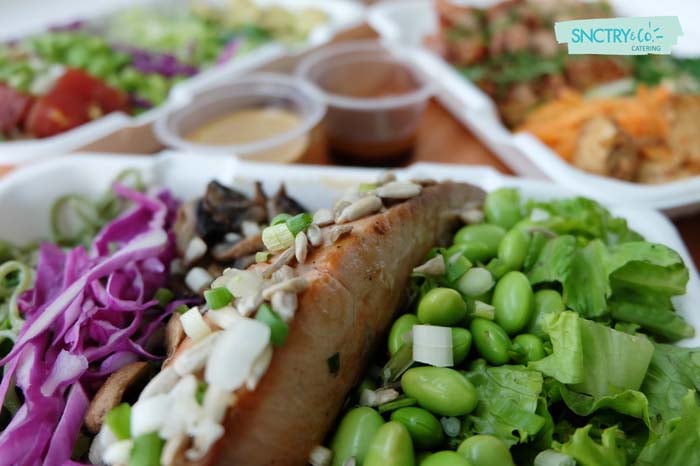 Breakfast is undoubtedly the most important meal of the day. Before you start your routine, make sure you get all the nutrition you need. If you have plenty of time to prepare your own breakfast, try to make your own veggie sandwich. A sunny-side-up egg, seasonal veggies, and beans served along with wheat toast and beverages like coffee, juice or milk. It is important that you don't eat too much nor too little as it may ruin your appetite and energy for the day; So keep your portion just enough!
If you are free for the day or just feeling like having a healthy breakfast or brunch menu outside, we have just the right healthy restaurant just for you. Come to SNCTRY smoothies bar in the hip PELASPAS Dharmawangsa. Here, you can find any sorts of menus processed mostly with fresh local vegetables and fruits. Open from 7 am to 8 pm (and 8 am to 2 pm during the weekend), this place is suitable for the early birds.
Workout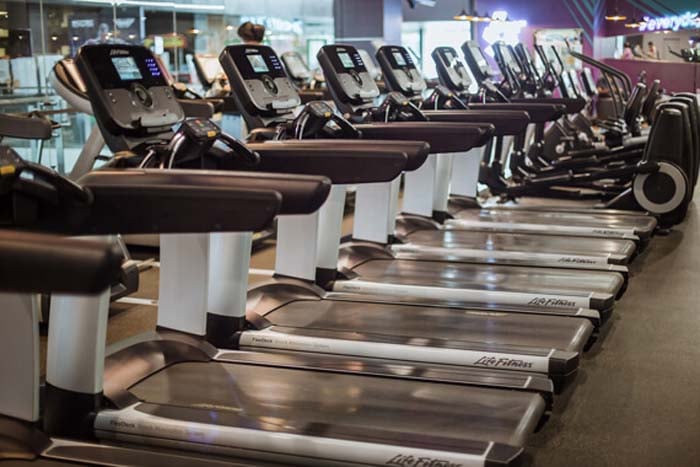 It's important to make time every once in a while to freshen and warm up your body by working out. If you prefer doing it from home, there are numerous youtube videos and online classes that teach you how to do yoga, zumba or other kinds of indoor exercises. Just type the king of sport you'd like to follow and a long list of options come right on your screen. Not only does it make you healthy, but it also saves you time and money just by seeing an instructor from your pc.
However, if you are looking for a different and sophisticated ambiance to work out, we have few names of great gym and fitness centers in our pocket. One of the most trusted and well-established ones is Celebrity fitness. Within Jakarta, there are 12 celebrity fitness clubs spread in big shopping malls like Kota Kasablanka, South Jakarta to PIK Avenue Mall, North Jakarta. If you are new or just unsure about going to the gym, you can always give it a try with their 7-Day Free trial. You'll get a proper introduction to the facilities, schedules, trainers and many more. Whether you continue the membership or decide on which packages to take, it's for you to decide later; but it's great to give it a shot first! You can check them out at celebrityfitness.co.id
Lunch
We know that there are a lot of great restaurants in Jakarta and we love them, don't we? However, it is very important to watch where and what you are eating. Unlike at home, going out makes controlling what you eat harder as you may be less aware of the menus you are eating. The first step to being healthy is to watch what you eat; whether the ingredients, the way it has been cooked or the portion you consume. Just like breakfast, make sure you get all the nutrition you need and consume just enough portions for your own scale.
One of our favorite healthy restaurants to go to for lunch breaks is SaladStop! in Senayan City Mall. As Senayan is close to Jakarta's central business district, we highly recommend this restaurant for those who are working within the bloc to either go here during the break or just deliver it to your office. In SaladStop!, you can create your own restaurant based on their wide range of salads, wrappings, with more than 60 toppings and 20 homemade all-natural dressings. Great, isn't it?

Dinner + Night Run
One of the reasons why you should not starve yourself during the day is so that you don't eat way too much during dinner time. Several diet platforms and experts have mentioned the importance to control your meal even more during dinner time. The chance of you burning the calories is smaller at night and eating just right before you sleep may cause any undigested calories to be stored as fat.
The fact is that most of the top healthy and vegetarian-friendly restaurants in Jakarta close early, and this is unfortunate for those who are looking forward to eating outside. Fortunately, our favorite Saigon Cafe in Kuningan opens quite late until 10 pm. This place serves authentic Vietnam dishes with fresh local and imported ingredients.
On the other hand, if you haven't had the chance to exercise during the day or just feel like burning some more calories, there are plenty of spots in Jakarta where you can do outdoor exercises for free. Locals love to go for a night run in the Gelora Bung Karno Sports Complex, South Jakarta. During the night, you may see plenty of people jogging or sports communities exercising in this area. Moreover, the distance from the main street to the area where people do sports is quite far so you won't be bothered by the sound traffic. It's definitely a great option for a lively and dynamic environment for group outdoor exercise! 
All in all, everything is possible! Even with this simple healthy routine in Jakarta from us, your "work-life balance" will shortly come true.