The Jakartans' idea of weekends isn't just lazing around or going to lunch at malls. They also nurture hobbies, from toys, collectibles, cycling to animanga. They are what keeps the workers to keep on going in this sleepless city.
Read also: Workshops and Classes in Jakarta
Sports Communities in Jakarta
Ever wonder what the hobbyist scene is like in Jakarta? Well, here are several hobby fairs and exhibitions you can attend in Jakarta. See if you can find one that fits you well and connect with fellow hobbyists!
1. Comifuro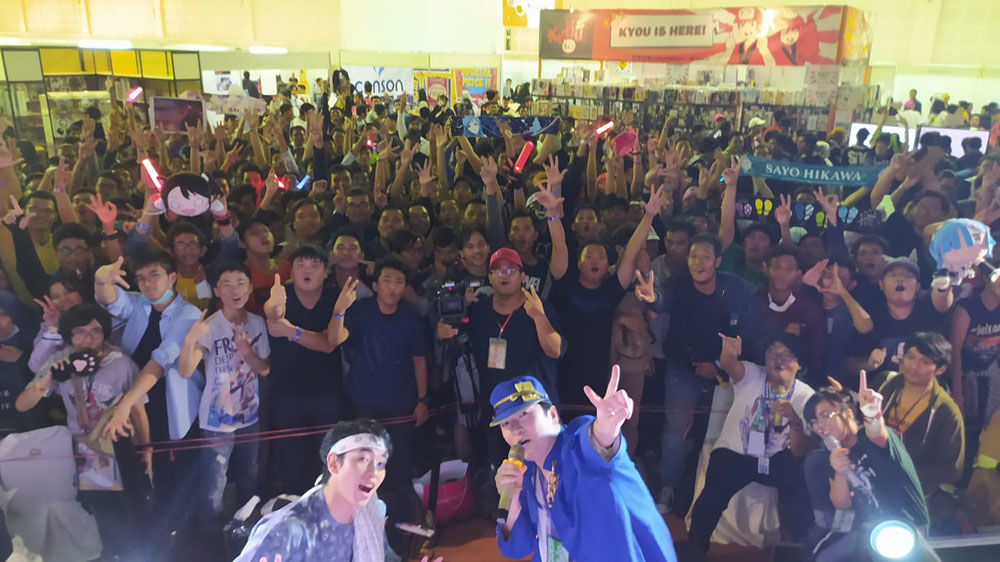 Comic Frontier, shortened to Comifuro (and abbreviated as CF), originally started in 2012 as a part of the Gelar Jepang (Japanese cultural festival). At first, it was part of an idea to provide a place where fans can sell or promote their doujinshi (fan work) of Japanese manga, anime, games, and other media.
Now, Comifuro has become a separate convention and is now a member of the International Otaku Expo Association, a global association of expos and events related to Otaku (Japanese media fans) culture.
Held bi-annually, Comifuro is the place where art circles and their online supporters meet and dabble in fan art trading. There are also other attractions such as cosplay shows and Japanese song performances.
In other words, Comifuro is a haven for Otaku to openly express their love and identity, as well as meeting fellow fans.
Website: https://comifuro.net/
Social Media: Facebook | Instagram
2. Jakarta Toys & Comic Fair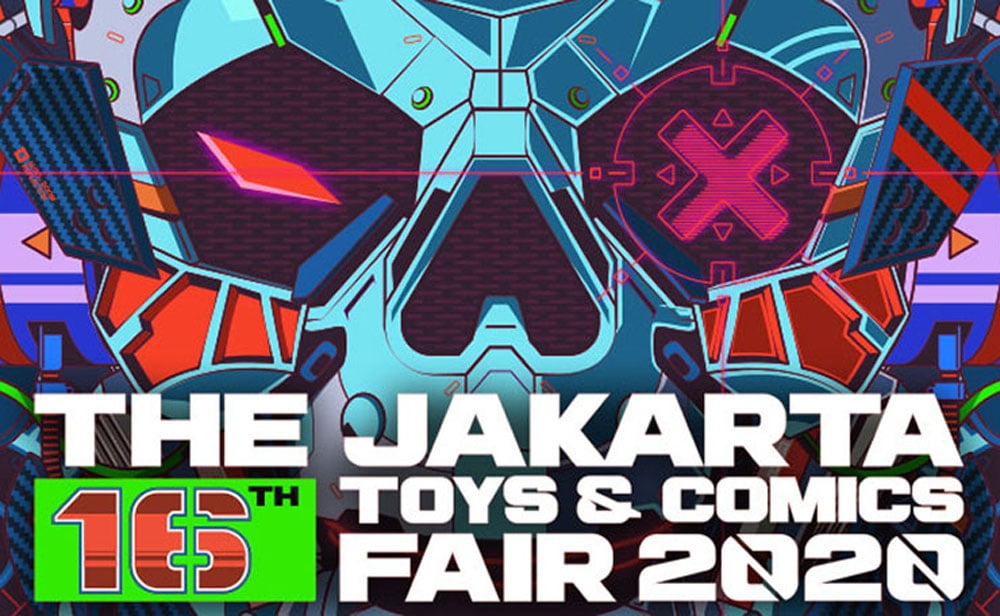 Still related to the comic culture scene, the Jakarta Toys & Comic Fair is the place for toys and comic fans as well as collectors to gather.
Usually held at the beginning of the year, you can expect a humongous variety of toys, such as action figures, Nendoroid, LEGO, model kits, die-cast models, trading cards, board games, and memorabilia. As its name further implies, the Jakarta Toys & Comic Fair is also a place for comic enthusiasts to cosplay, show each other's collections, and have a grand time together.
Aside from having exhibition areas, Jakarta Toys & Comic Fair also have on-stage performances and talk shows. In short, it's a must-visit event for Western and Eastern nerd culture fans.
Website: https://www.jakartatoysfair.com/
Social Media: Facebook | Instagram
3. Indonesia International Pet Expo
It's time to move away from nerd culture and talk about what's truly important: puppies.
But also kittens. And rabbits. And horses. And parrots. And iguanas.
Indonesia International Pet Expo, the biggest and most complete pet expo in Indonesia, is back after its big successful 2018 launch. Not only does it aim to gather pet lovers and their pets in one spot, but they also showcase pet care by inviting pet food and pet accessory manufacturers, pet sitters, specialist veterinarians, pet stores, and grooming salons.
IIPE offers exciting experiences such as dogs and cat shows, pet agility competition, and interactive talk shows. It's also a kid-friendly affair, so IIPE is the best event to go if your child is excited about animals!
Website: https://iipe.co.id/
Social Media: Facebook | Instagram
4. Tomoci Fair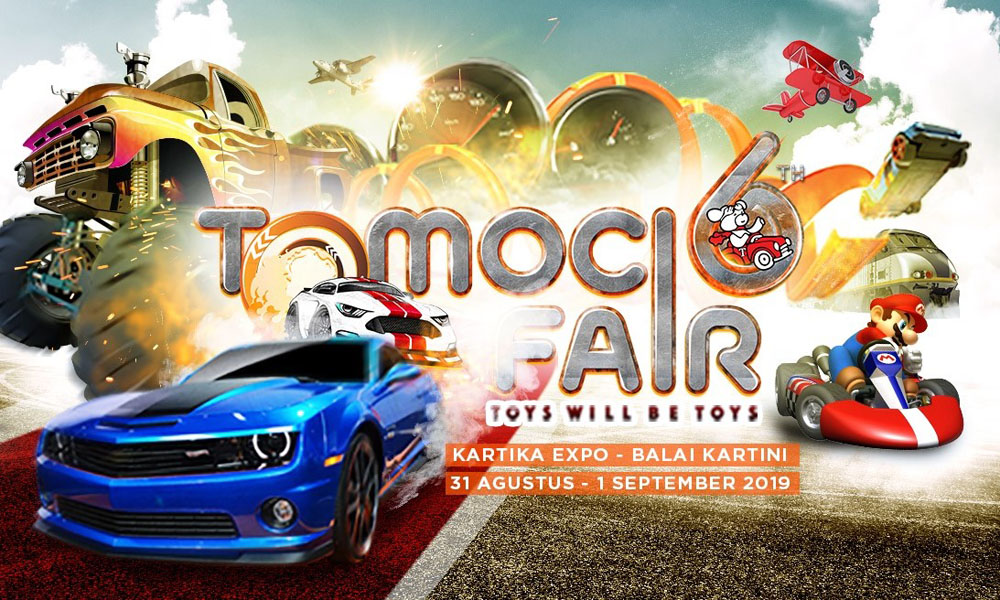 Delivering to a bit more specific crowd compared to the Jakarta Toys and Comic Fair, Tomoci is a fair and exhibition that mostly invites collectors of miniature and diecast toys.
Carrying the slogan 'Annual Largest and Most Trusted Toys and Model Collector Event in Indonesia', Tomoci joins hands with over 40 diecast communities in Indonesia as well as fans of all ages and circles. Here, you can expect to see toys from the likes of Tomica, Hot Wheels, Majorette, and Jada. You can also expect to see famous toy retail stores like Toys Kingdom here.
Another defining feature of this expo is the prominence of race car toys and miniatures. You can join races as they provide race tracks for diecast and Tamiya.
Social Media: Instagram | Facebook
5. K-Content Expo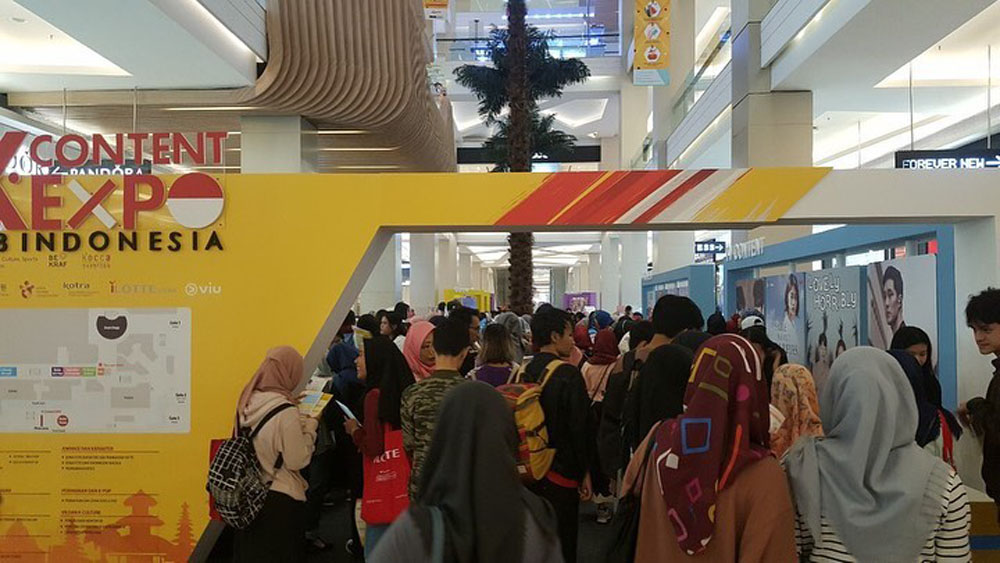 Indonesians are one of the biggest crowds for everything South Korean. Beginning from the K-pop and Hallyu boom, now 'Demam Korea' (Korean Fever) is sweeping across Indonesia in all aspects.
And what way to gather all those K-Pop stans, drama lovers, K-beauty enthusiasts, and K-foodies? The answer is the Korea Creative Content Agency or K-Content Expo. It started in 2017 by the Korea Creative Content Agency (KOCCA) and was said to feature more than 40 Korean entertainment companies such as SM Entertainment, KBS Media, and CJ E&M.
Now, K-Content Expo includes more than performances by Kpop groups (like IN2IT in 2019). It now has signings by webtoon/manhwa artists and even Game & VR demos from Korean developers!
Social Media: Facebook (international)
6. Urban Sneakers Society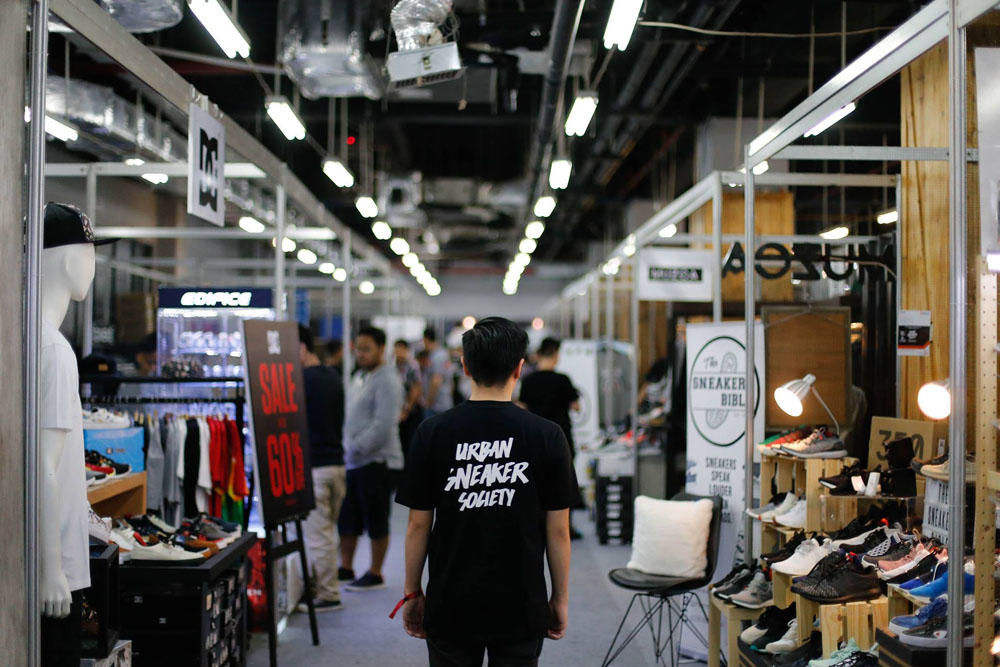 Urban Sneakers Society, as its name implies, is an exhibition for sneakers lovers and collectors. Here, people flock and race to obtain limited edition sneakers from various producers.
At the exhibition, you get to witness auctions of exclusive pairs such as limited Air Jordans and Yeezys. But the best of all is that fans also get to visit the stand of Indonesian sneaker brands like Compass (which is an all-time favorite for high school students aside from the usual Converse).
When you're done hunting for sneakers, check out their toy section and see designer toys from around the world! Urban Sneakers Society also has skate parks (sponsored by Converse) and even a basketball court (sponsored by DBL), so either join the game or watch your favorite teams play!
Website: https://www.urbansneakersociety.com/
Social Media: Instagram | Facebook
7. Hobby Ground: Indonesia Hypest Hobby Festival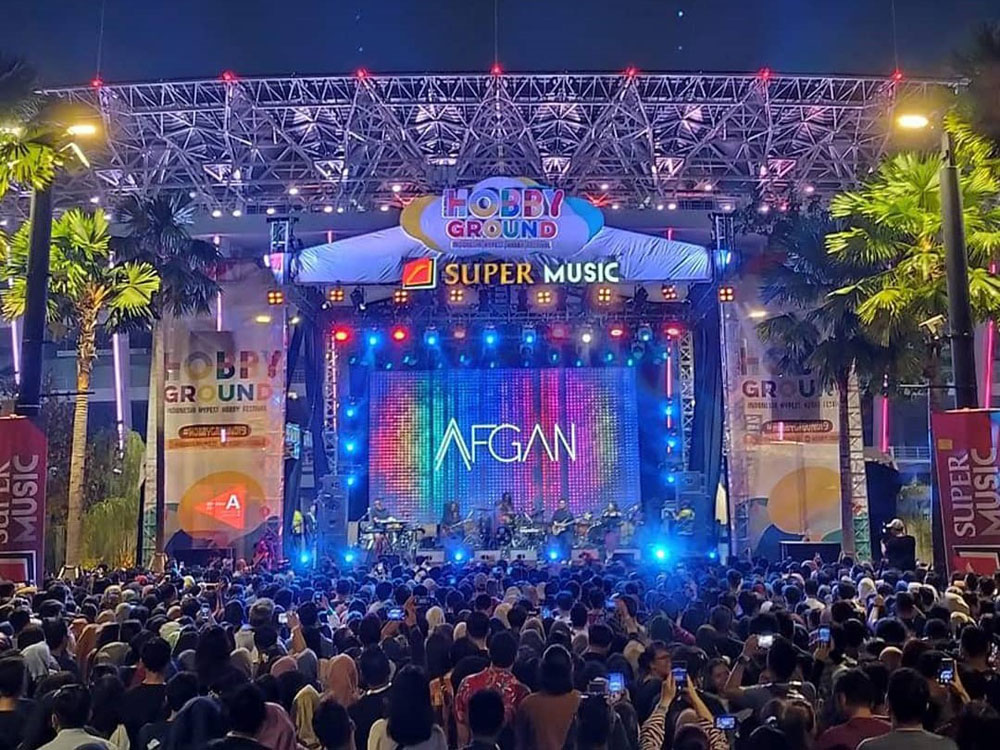 Kaskus is an Indonesian Internet forum that used to be the largest Indonesian online community. Launched 20 years ago, Kaskus is where people gather for free discussions on anything (like Reddit), advertise their services or products, look for jobs, and make communities and fandoms for a particular interest.
In 2019, Kaskus decided to bring their community offline and introduce themselves to a younger audience. That initiative is named Hobby Ground: Indonesia's Hypest Hobby Festival. That year, Hobby Grounds targeted three main crowds: Hypebeast, K-Pop lovers, and bikers.
Sounds strange? Well, they did it, the madmen.
The exhibition has three main hobby zones. First off is 'Super Street' (Bboy, Rap, Skateboard), 'Rides' (cars, motorcycle, bicycle), and Hallyu (K-pop and Korean-related products). There are dozens of activities hobbyists can participate in, such as skateboard competitions, K-pop Dance Covers, and Hobbyground Rides.
We are honestly excited to see what upcoming themes that will come up. Maybe reptiles and Otaku culture?
Website: https://hobbyground.kaskus.co.id/
Social Media: Instagram
So, what do you think? Do you see any interesting fair that matches with you? Don't forget to always check their website or social media for their latest update!