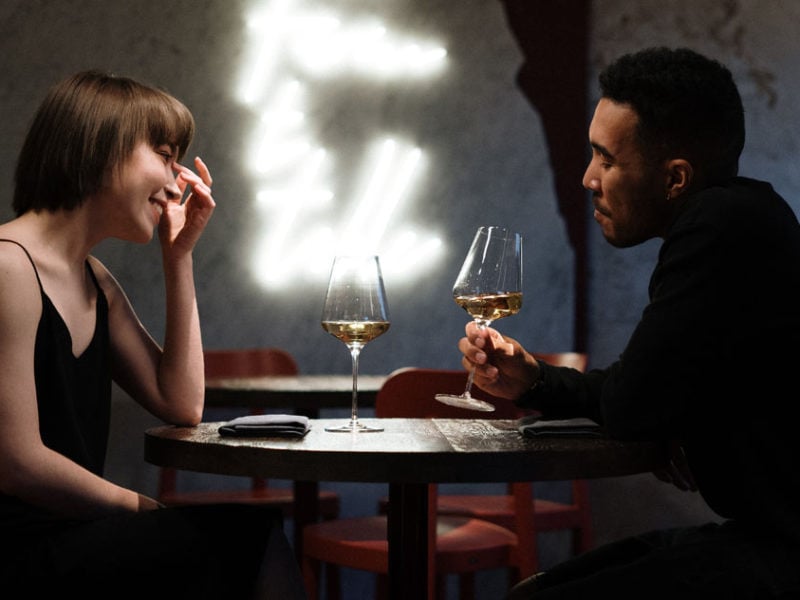 When usually people go on a date outside and visit any places they want, sometimes, we just want to stay inside the house. But, this shouldn't be an excuse for you and your partner to not have your weekly date as we would like to give you some great ideas of at-home date night that you both can do while still staying inside. Take a look!
A Guide to Meet Your Indonesian Date's Parents
Anti-mainstream Date Ideas in Jakarta
Best Places For a Date in Jakarta
1. Drinking Night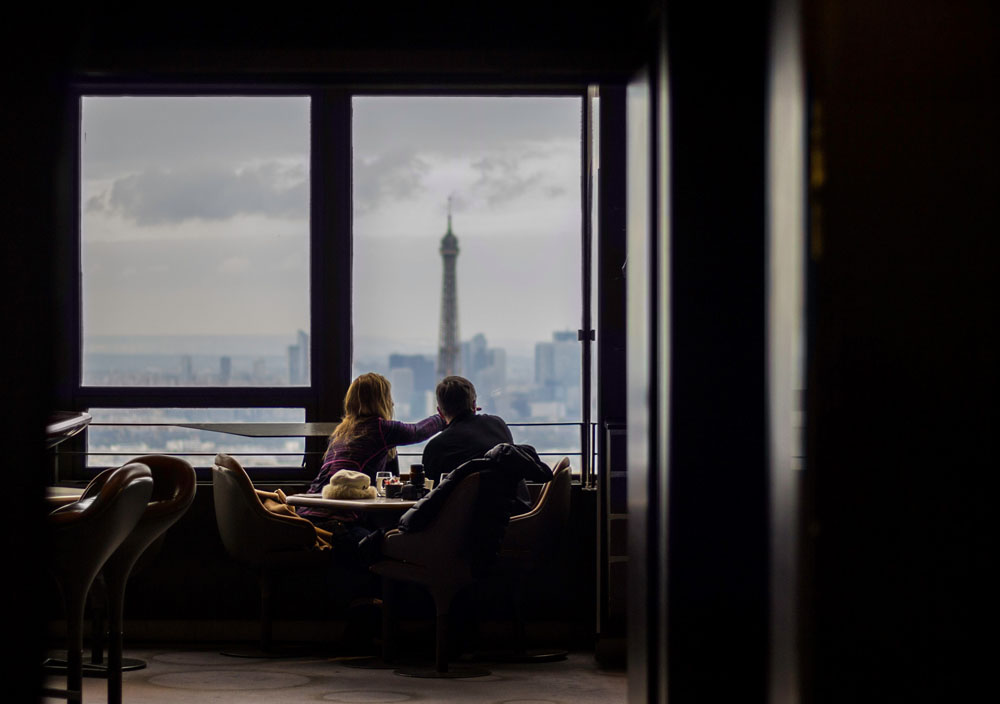 A sip of wine or two would be great for a date night inside the house. Whether you're having it in the barstool, dining table, or your cozy couch, drinking with your partner would never be a bad at-home date idea. You can also go for another kind of drink, could be beer, hot chocolate, or any kind of your favorite booze. Have a nice deep that you two have been longing to do for a long time but haven't got the time, or you can sit back and relax in your apartment's patio, stargazing at the beautiful sky. How romantic!
Best Wine Shops in Jakarta
Best Liquor Shops in Jakarta
2. Netflix and Chill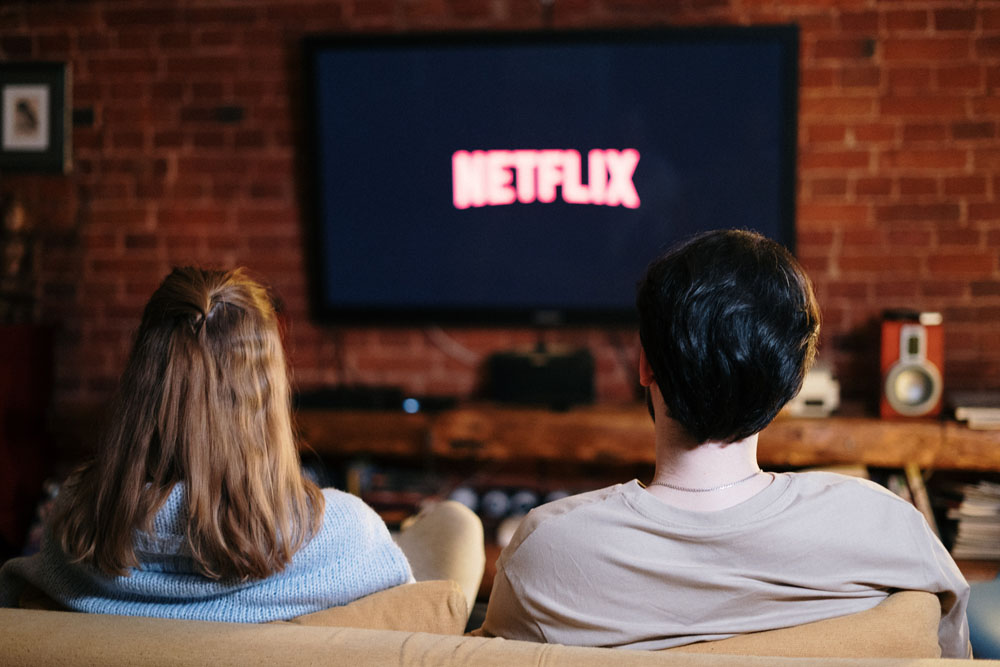 Staying at home is the perfect time to make sure your monthly subscription of Netflix does not go to waste, as you would have a bit longer than usual leisure time. This can also be a brilliant option for you and your partner to spend the night. Pick a movie that you both really want to watch or you can rewatch each one's favorites, whether it'd be a scary one or a fluffy romantic comedy, anything can make a movie date as perfect as doing it on cinemas. Prepare your popcorns, a can of soda, and enjoy the movie! Psst, cuddle up with your partner, and make this movie-date a hundred times better!
Must Watch Indonesian Movies for Expats
6 Series to Binge-Watch for Movie Night
3. Candle-light Dinner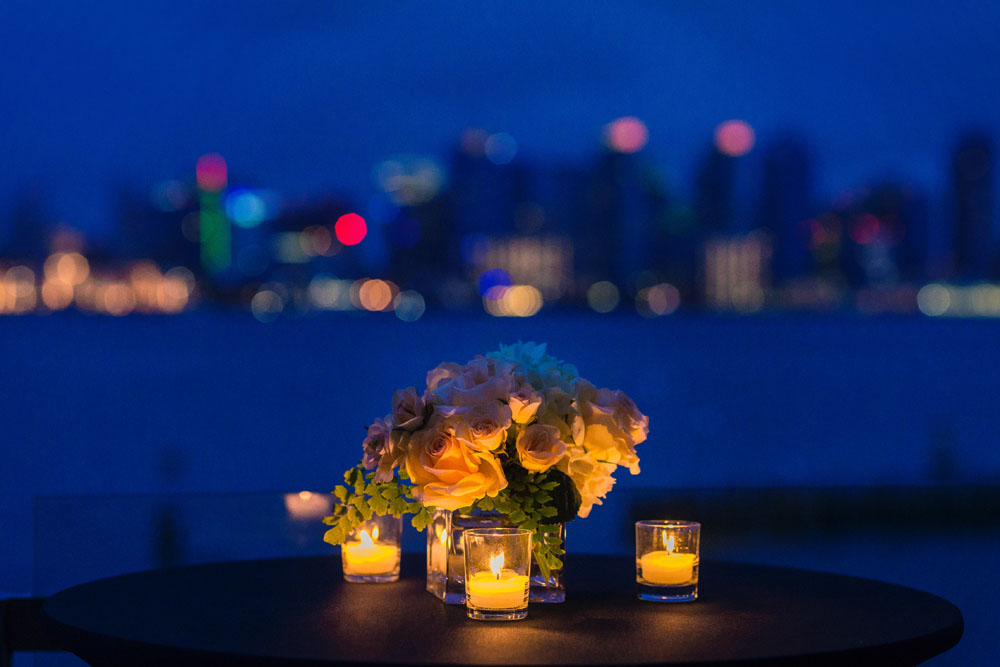 A typical date yet not-so-typical since you're gonna do it inside your home. Lit up the candles, arrange the tables and silverware, decorate it pretty, and voila! A candle-light dinner right on your dining table. When it comes to at-home date, you gotta be creative, make your own food! Not only you can make it exactly how you want it and expand your cooking skills, but you can also have a cook-off with your partner in preparing each other's plate. There are no rules regarding what type of foods you all be having — you can go fancy with self-made Sirloin Steak or Salmon Sushi, whatever the kind you usually order at your favorite restaurant. Another alternative would be take-outs, simple yet tasty, but don't forget to still eat it with the candles lighting up!
4. Dance Party
Turn up the music and shake it off! Even though you can go out to your favorite nightclubs, you still can blast it off at home and jam out to you both's favorite songs. You can go with current popular hits, good oldies, best dance songs, or songs that have a special memory of your relationship. Even better, sing along to the songs while dancing your feet to the beat, and turn it to a dance slash karaoke party with your loved one. A glass of beer or so would help you get loose and dance even more expressively. Now play the song "I wanna dance with somebody!" and dance the night away!
5. Game Night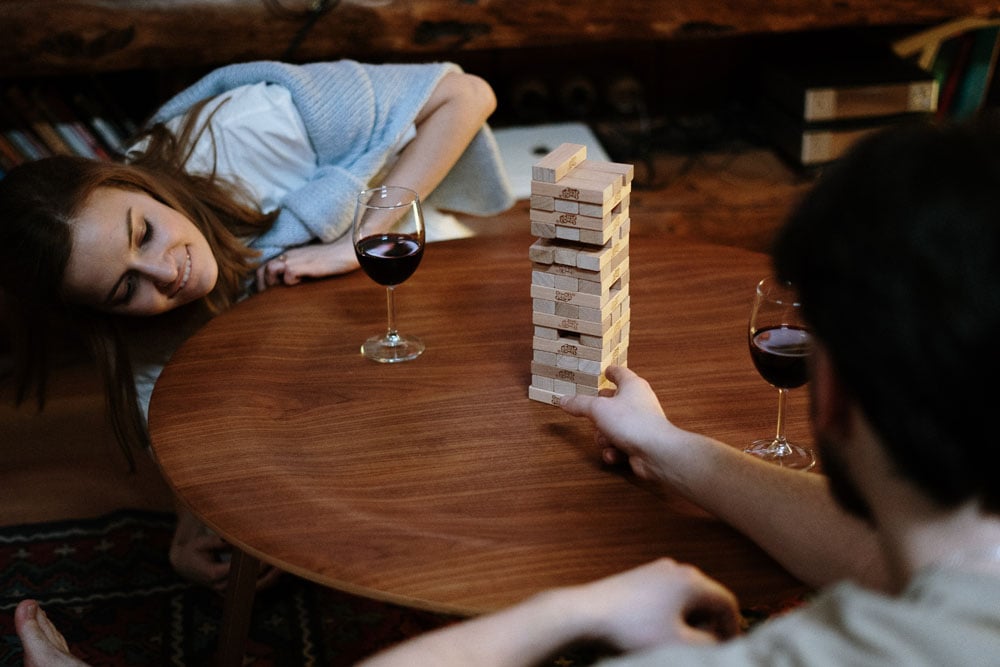 Usually, the boyfriend is the one spending too much time on video games while the girlfriend is being mad about not having much time together. But don't worry, this problem could be solved with a game night date idea! Pick a game that could be played with you both, whether it's a board game or a dueling video game that can showcase both of your gaming skills! Don't get too serious though, you don't wanna end up having a fight over who's winning the game, right? Have fun!
6. Boyfriend does my Makeup
For the girls, not going out means not doing makeup. But, it can never be wrong to just have a dress-up shenanigan without actually going out. To make it more fun, you can make it a date-night idea, but the one doing the makeup must be the boyfriend! As odd as it sounds, this could lead to a funny makeup routine that can showcase your boyfriend's ability to replicating your makeup look from watching you getting ready every day. Don't forget to post the result in your social media, to see how amazing of an artist your boyfriend is!
7. Baking Frenzy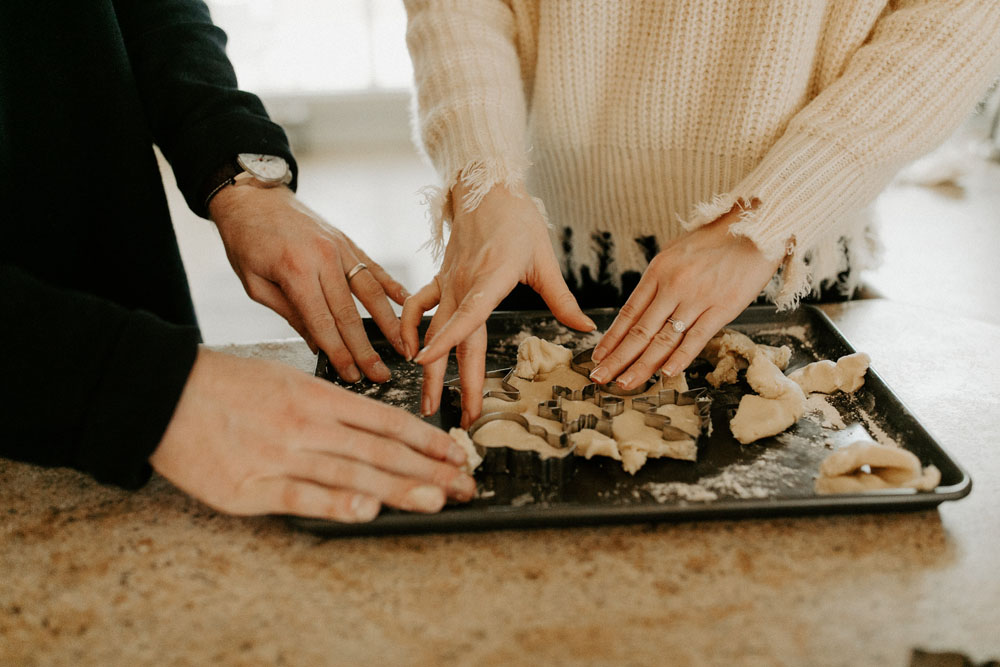 When you both are a sweet-tooth couple, this could be the perfect idea for you. With a lot of recipes available in social media as your reference, you can try out the recipe of your favorite dessert and making it a date-night for you and your partner. Prepare the dough, stir up the ganache, prepare the frostings, and start off the baking frenzy! Now put your aprons on and bake some awesome cupcakes!
Fancy Night In: 3-Course Meal Recipe
7 Best Places to Buy Kitchenware in Jakarta
So, which one do you want to try first for this weekend date?