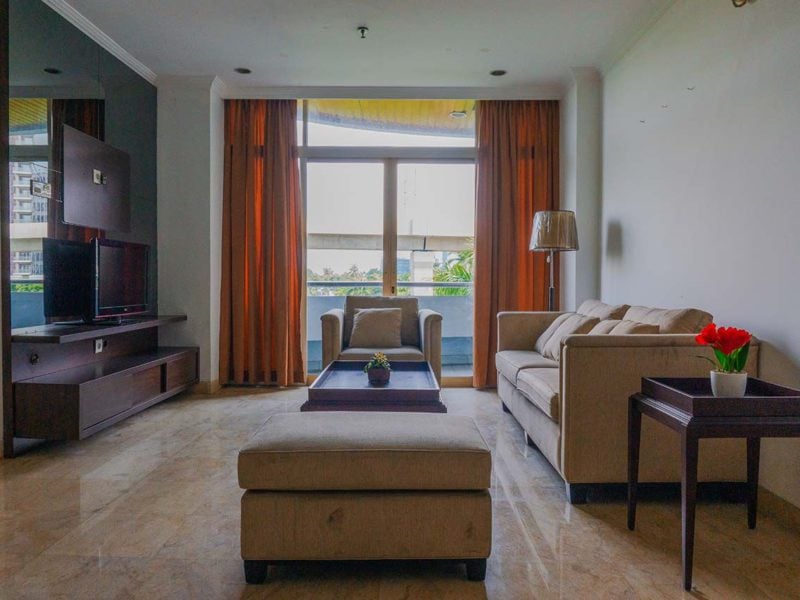 Settling Down
Rent an Apartment in South Jakarta: Luxury Apartment Starts From 7 Mio!
South Jakarta is known as the city where the people never sleep. There is always something to enjoy for those who live in South Jakarta. From the culinary, night entertainments, and many more. No wonder there are many young people who want to live in the South Jakarta area. Besides being close to the office, escapism can be found anywhere here. If you're one of them and looking for a clue, you come to the right place. Here is a list of luxury apartments under 20 million for rent apartment in South Jakarta.
People also read: 6 Best Apartments to Rent in Kasablanka
1. Marbella Kemang Residence
You can have your own private apartment in Marbella Kemang Residence at a price that is super cheap. Starting from 7 million/month you can have an entire fully furnish apartment all to yourself. Marbella Kemang Apartment is an excellent vertical residential located strategically in Mampang Prapatan, South Jakarta. Although it's not located precisely in the Kemang area, the apartment is just 5 minutes away from Kemang's primary road. You can find anything you want near your residence, from famous bars to local restaurants. Marbella Apartment also ensures the residents' privacy and safety with access cards and 24-hour guards.
Price: Starting from 7 million Rupiah/month
Location: Jl. Senopati No.Kav. 41, RT.8/RW.2, Senayan, Kec. Kby. Baru, Kota Jakarta Selatan, Daerah Khusus Ibukota Jakarta 12190
2. Taman Rasuna Apartment
Our next best recommendation for rent an apartment in South Jakarta is Taman Rasuna Apartment. It is one of the largest apartment complexes in Jakarta. This particular apartment mainly targets Indonesian middle-class citizens but is also popular amongst the expats in Jakarta. Get all the space you need with Taman Rasuna's private apartment. The apartment itself is quite homey and comfortable for a relaxed time amidst the busy environment. The neighborhood around the apartment is a preferably strategic location for expats working in the Kuningan business district. If you live in this apartment, you can shop in Plaza Festival Mall Kuningan, a shopping center that gives you a choice of daily staples, clothing, and entertainment.
Price: Starting from 12 million Rupiah/month
Location: Epicentrum, Jl. H. R. Rasuna Said No.2, RT.16/RW.5, Karet Kuningan, Kecamatan Setiabudi, Kota Jakarta Selatan, Daerah Khusus Ibukota Jakarta 12940
3. Parama Apartment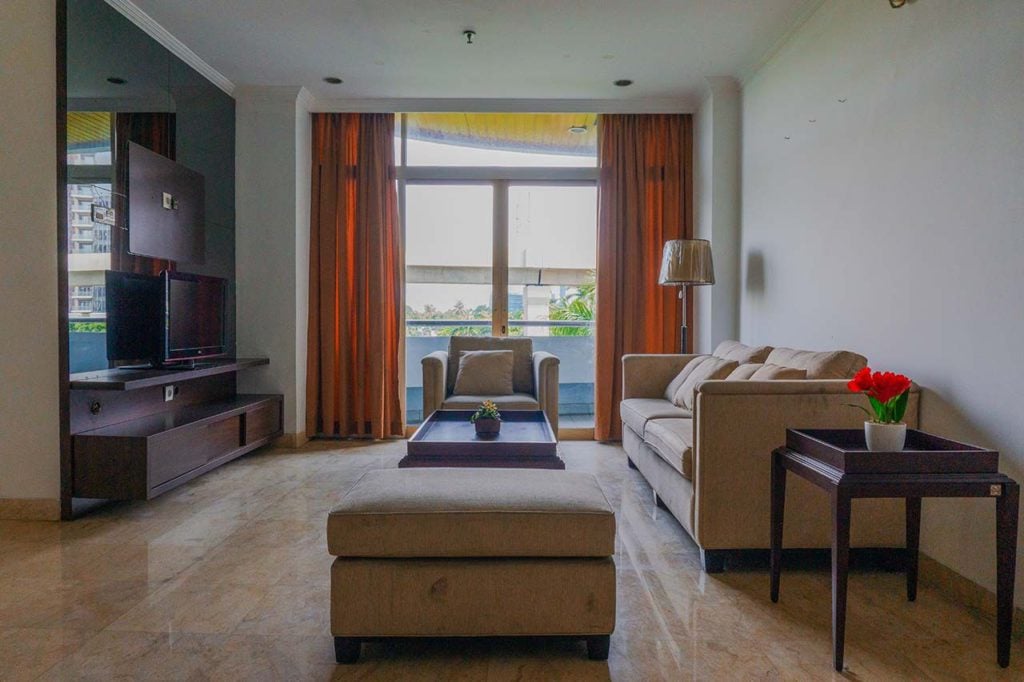 Parama Apartment can be your option for best rent apartment in South Jakarta. It offers you strategic living space with easy access to public transportation and an abundant amount of entertaining activities to do. Transportation is hassle-free as the nearest MRT station is just 3 minutes away. This apartment is also close to great malls and surrounded by cafes. Other than that you can also visit museums and parks for a little cultural trip on the weekends. This apartment is complete with all the amenities you need. The facilities provided by Parama Apartment are comparable to 5-star apartment buildings all around Jakarta. Overall, it's perfect for those in search of a simple yet convenient space to live in.
Price: Starting from 14 million Rupiah/month
Location: TB Simatupang, South Jakarta.
4. Kemang Apartment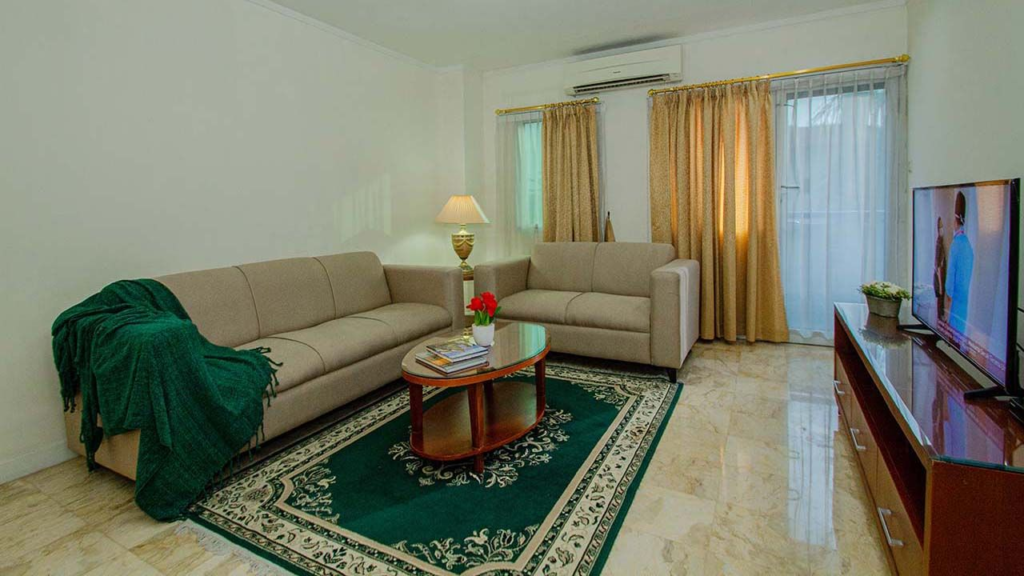 Kemang is probably the number one hotspot in all Jakarta. When it comes to a trendy urban life, this place can offer anything you need such as restaurants, bars, clubs, shopping malls, stores, and art exhibition venues, you name it. Not only its top location, but the apartment also offers many convenient services. This apartment unit is fully furnished with furniture, appliances, and standard cutleries.
The rent for this apartment includes housekeeping cleaning service, electricity, and water cost. The building also has an integrated fire alarm, security system, and audiovisual CCTV, making your safety their top priority.
Price: Starting from 15 million Rupiah/month
Location: Jl. Bangka Raya No.7, RT.4/RW.1, Bangka, Kec. Mampang Prpt., Kota Jakarta Selatan, Daerah Khusus Ibukota Jakarta 12720
5. Prapanca Apartment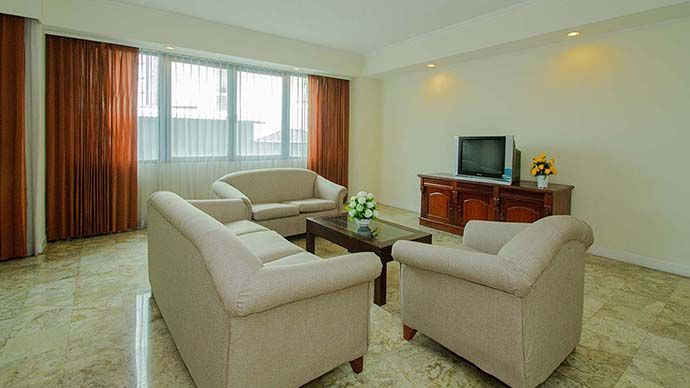 The apartment is located in a good place where many bars, hotels, residences, and restaurants are built. This one is suitable for those who love seeking friends from many places including foreigners. You can easily find Shopping malls and retailers such as Lippo Kemang Mall, which is only 5 minutes away by foot. There are many facilities you can get when you rent an apartment in Prapanca Apartment. It provides you with sports centers like a gym, swimming pool, jacuzzi, game room, as well as tennis and basketball courts. The building also has many CCTVs to keep you feel safe.
Price: Starting from 16 million Rupiah/month
Location: Jl. Pangeran Antasari No.88, RT.5/RW.1, Cipete Utara, Kec. Kby. Baru, Kota Jakarta Selatan, Daerah Khusus Ibukota Jakarta 12150
6. South Hills, Kuningan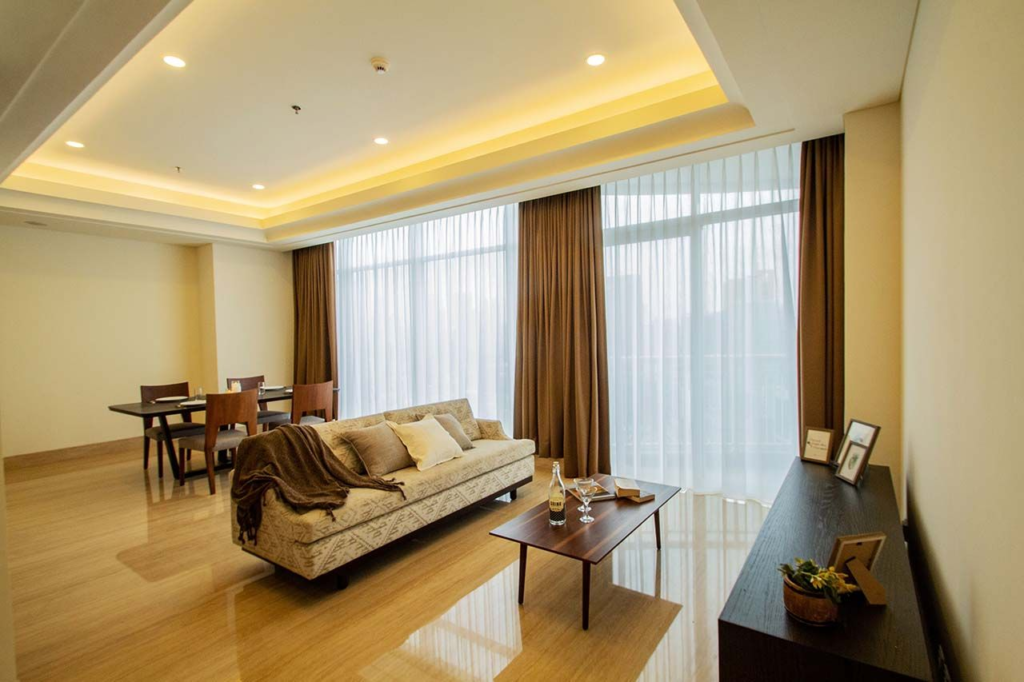 Our last recommendation for best rent apartment South Jakarta is South Hill Apartment. It is located in Jalan Denpasar, which makes residents just a couple of minutes away from the heart of Jakarta and near to various buildings and malls such as Mall Ambassador, Setiabudi One, Kota Kasablanka Mall, and Rasuna Epicentrum. Furthermore, you can find high-quality and super convenient facilities that nearby the apartment such as ATMs, a mini-market, and even a movie room.
Price: Starting from 19 million Rupiah/month
Location: Jl. Denpasar Raya, RT.16/RW.4, Kuningan, Karet Kuningan, Kecamatan Setiabudi, Kota Jakarta Selatan, Daerah Khusus Ibukota Jakarta 12950, Indonesia
People also read: Monthly Rental Jakarta: 6 Monthly Rental Apartments With Fully Equipped Gym
That's it! Our best recommendation for rent apartment South Jakarta under 20 million. If you are interested in renting one of the apartments on this list, you can head to our website by clicking the button below. Are you ready to move in? So, which one fits your budget?
CLICK HERE TO RENT