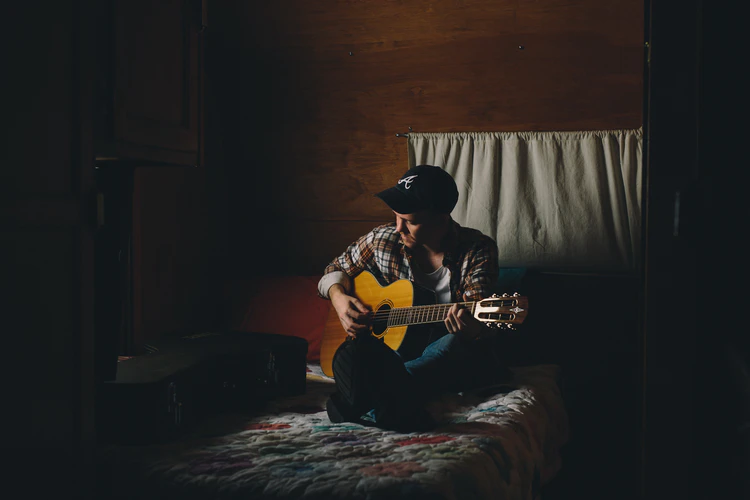 Local Guide
Listen to Our Top Picks for Indonesian Artists
Who doesn't jam along to their music? Who doesn't have a favorite song? That's right, we are talking about music. Music helps us to get through our lives. There are special songs for when we fell in love, when we broke up, to when we were in cloud nine. There is always a particular song that reminds you of a particular person or situation. Indonesia's music industry has gradually improved and serves people well with the best music quality. Even though there are individual differences among us, it is worth trying to listen to our top 9 picks of Indonesian artists.
1. Raisa
Raisa Andriana, a 29-year-old singer, has become widely known with her songs which most of them are related to heartbreak. She has been active as a singer and songwriter for the past 12 years. One of her hit singles that got her famous, Serba Salah, tells the story about a relationship that has gone messy because none of the parties want to take the blame about a problem. Raisa is now married to a fellow actor, Hamish Daud, and has a daughter named Zalina.
2. Tulus
A singer who goes by the name of Tulus was born in 1987 in West Sumatra. His music genre was a combination of pop, jazz, R&B, and swing had made him very likable among his fans. He has successfully released three studio albums called Tulus (2011), Gajah (2014), and Monokrom (2016). Having six solo concerts and overseas performances in Australia, Singapore, and Japan, Tulus was one of the prominent singers for you to know and listen to his songs.
3. Niki
Nicole Zefanya, widely known as Niki is an Indonesian singer who has successfully gone international with her career. Having to be signed with an American recording company, 88 Rising, she has toured around the world with her singles such as 'lowkey' and 'indigo'. She often appears as a special guest to sing for several admired singers such as Halsey. 
Read also : Dangdut 101: A Guide to the Local Tunes
4. Rich Brian
Another artist under the management of 88 Rising, a fellow Indonesian rapper who goes by the name of Rich Brian is included in one of our top picks. Brian Immanuel Soewarno, who was famous with the name of Rich Chigga before becoming Rich Brian, debuted in 2016 with his single called "Dat $tick". He currently lives in Los Angeles, California since 2017. Even so, he often returns to Indonesia to meet with fellow artists and attend several events, including meeting the president, Mr. Jokowi.
5. Hindia
Want to delve more into some independent record artists, Hindia is the right one for you. Descended from his bass and raspy alternative rock-ish style in '.Feast', Baskara Putra tries to convey more funk and electronic sound in his solo career 'Hindia'. One of his popular track is 'Secukupnya' as it's streamed for more than 50 million times on Spotify and is being featured in one of the popular Indonesian movies of 'Nanti Kita Cerita Tentang Hari Ini'.
6. Kunto Aji
Kunto Aji is one of the most prominent male singer/songwriter in Indonesia. His sound relies more on his soft vocals, soft electric guitar lines, and slow tempo which gives a more Jazz/Funk-ish vibe in most of his albums. One of his main selling point is his songwriting which contains poetic words with deep meaning revolving around love, mental health, and self awareness. His most popular track is 'Pilu Membiru', which tells about the yearning of his dead mother which had left many good memories in his pasts.
7. Danilla Riyadi
Being one of the most prominent indie singer/songwriter, Danilla Riyadi is a must listen for you who enjoy alternative rock music. Composed with soft high toned vocals and soft electric guitar melodies, creating alternative soft rock-ish sound that you can rarely found in this genre. If you're a fan of the indie genre, listening to Danilla is the right option for you. 'Berdistraksi' is one of the finest indie tracks that you can find with a powerful deep lyrics and smoothing electric guitar sounds.
8. Yura Yunita
Moving again into pop genre, Yura Yunita is one of the most new promising Indonesian artists since 2014 with her famous release 'Cinta dan Rahasia'. Using soft high pitched voice alongside with heavy melodic instruments, her songs can be very pleasing to listen to. Most of her songs are ballads which are slow in tempo so you'll often feel relaxed while listening to her. She was also considered to have mixed some blues and jazz genre into some of her music, which is why some of the tracks are very relaxing and pleasing to listen. All in all, It's worth to listen!
There you go, here is the list of our top picks for Indonesian singers. Sure, there are a lot more very talented singers in Indonesia, why don't you try to listen? Maybe you'll find what you like when diving through their songs!